Jump to Recipe⌄
Homemade Shepherds Pie
Shepherds Pie has been a favorite dish of mine for years. I remember making this meal with my grandma as a little girl. I would always sneak bites of  mashed potatoes. They're my favorite! She didn't care. I remember her whispering to me "throw in more butter… throw in some cream." ;)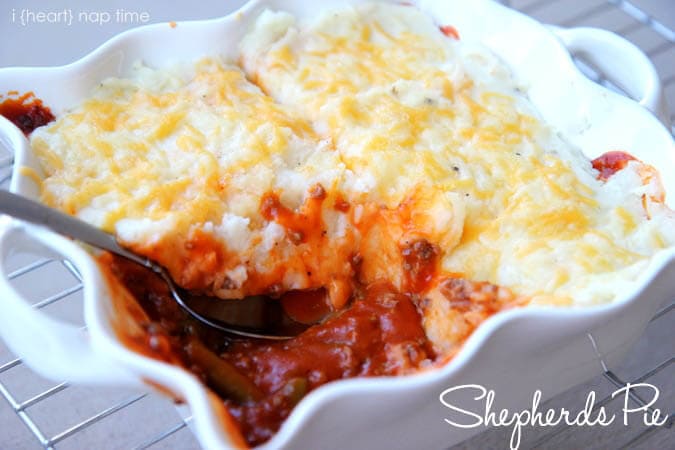 This dish isn't exactly the "prettiest" but it is oh so good! It's the perfect comfort food. We love it around here and do not make it nearly enough…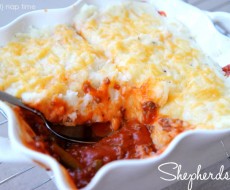 Homemade Shepherds Pie
Ingredients:
1 lb hamburger
2 10 oz cans tomato soup
1 14 oz can green beans
6 large potatoes
1/2 tsp kosher salt
1/4 tsp creole or seasoned salt
1/4 tsp pepper
4 TB butter
1/2 cup sour cream
salt and pepper to taste
1/2 cup shredded cheese
Directions:
1. Peel and slice potatoes. Boil in a pot of water until cooked. Drain. Mash in butter, sour cream, salt and pepper to taste.
2. Brown hamburger. Mix in salt, pepper, creole, tomato soup and green beans. Cook over medium heat for 5 minutes.
3. Place mashed potatoes in bottom of baking dish. Pour soup mixture over top. Cover with shredded cheese.
4. Bake at 350 for 15 minutes uncovered.
All images and text ©
So have you tried Shepherds Pie?