Jump to Recipe⌄
Creamy mashed potatoes
Creamy mashed potatoes -my all time favorite side dish recipe and a must make for Thanksgiving.
I must say …mashed potatoes have to be one of my favorite foods. I know I'm weird… but I always order mashed potatoes (or some type) as a side at restaurants. Yes, I even did this at a pizza joint last week and I'm so glad I did because the mashed potatoes were amazing.
I still remember helping my grandma make them for Sunday dinner as a little girl. I soon became her best "masher." She would always ask me how many potatoes we should cook and I'd tell her the whole bag of course. ;) My grandma taught me the art of good mashed potatoes. That of course involves lots of butter and cream. Yes cream. So much butter than milk and you won't be sorry. I also add in a little cream cheese which makes them extra creamy. Mmm…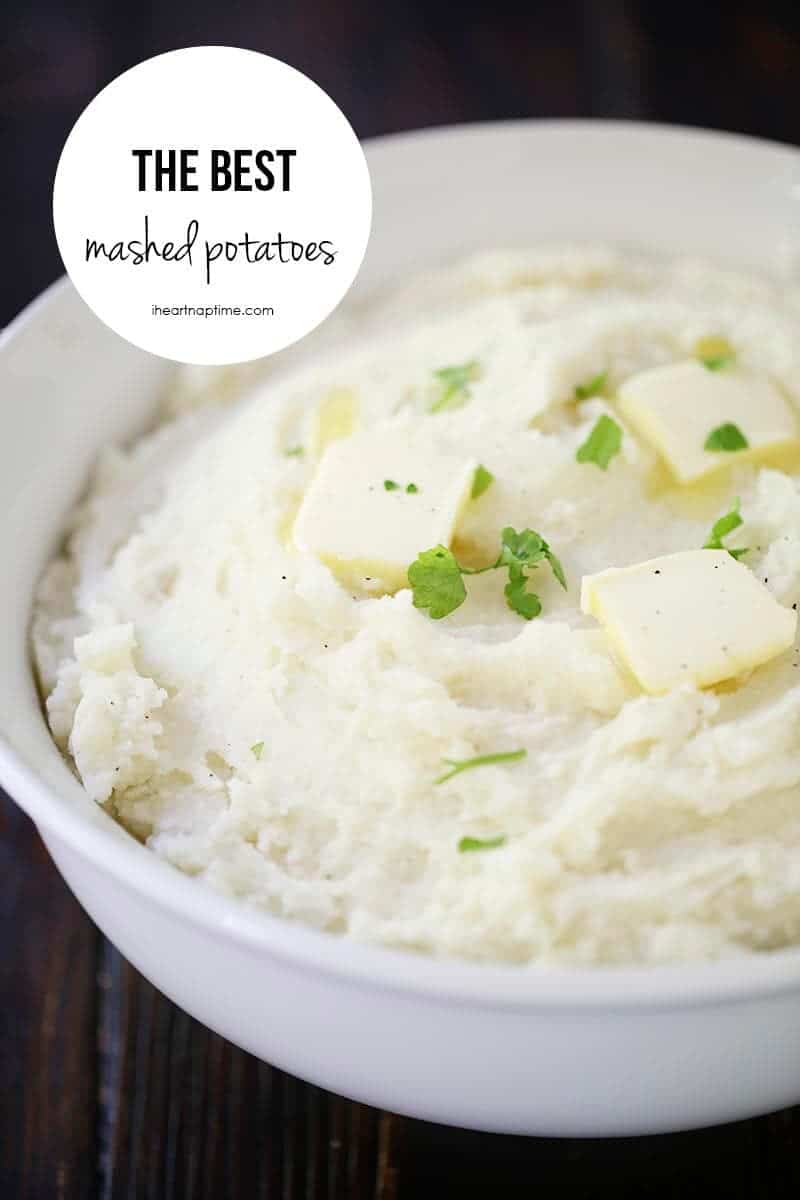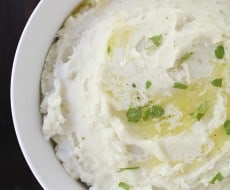 Creamy mashed potatoes
Ingredients:
5 lb bag potatoes
1 teaspoon kosher salt
1 stick (1/2 cup) salted butter
4 oz cream cheese
1/4 cup heavy cream
1/2 teaspoon kosher salt
1/4 teaspoon pepper
Directions:
Fill a large pot of water and bring water to a boil with 1 teaspoon salt.
Peel and wash potatoes. Dice into 2 inch pieces. Place potatoes in the pan and cook for 20-30 minutes, or until a fork inserts easily. Drain potatoes and place back in pan. Let steam evaporate.
Add butter, cream cheese, heavy cream, salt and pepper. Mash with a potato masher. If you want them extra creamy use an electric mixer. Add a Tablespoon or two more heavy creamy if you'd like them even creamier.
You can also add more salt and pepper to taste.
Enjoy plain, with gravy or melted cheese on top.
All images and text ©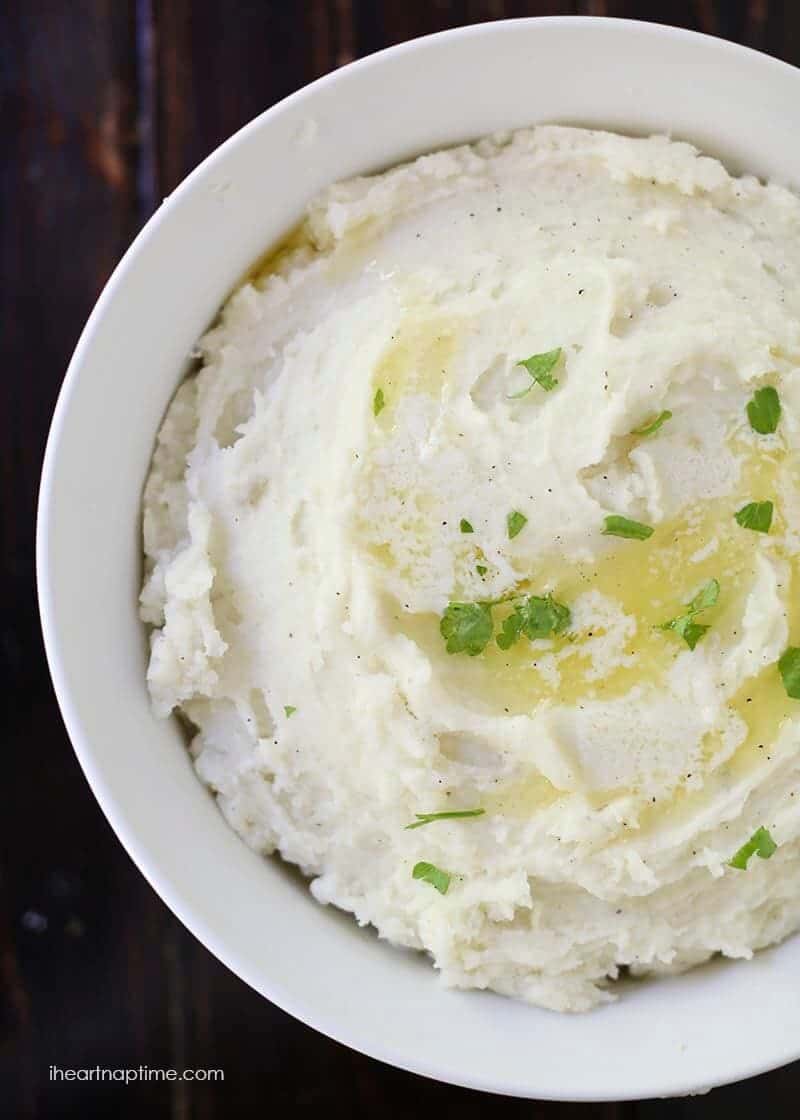 Top with lots of gravy or melted cheese and bacon… mmm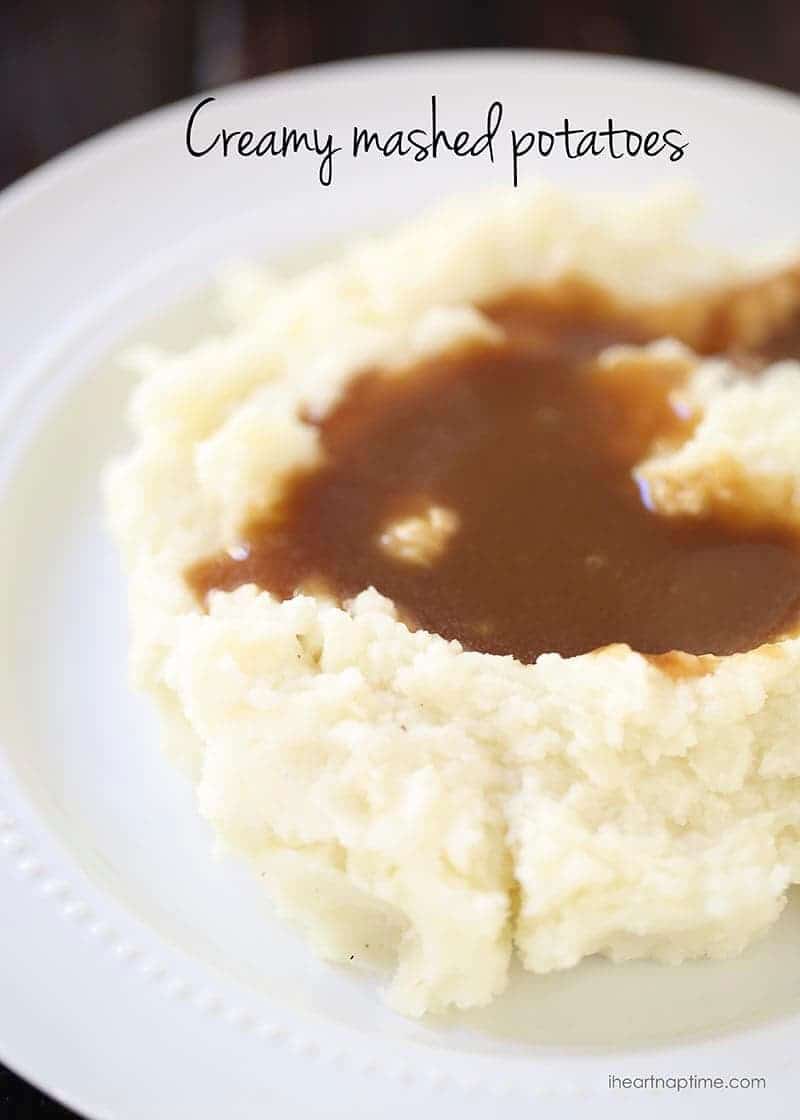 Enjoy!
Looking for other potato dishes? We've got you covered: