No Bake Breakfast Cookies
These No Bake Breakfast Cookies are easy to make, healthy, packed with protein, and simply delicious. They can be whipped up in less than 5 minutes and stored for up to two weeks.
These No Bake Breakfast Cookies are an absolute favorite in my house. So they are made ALL the time.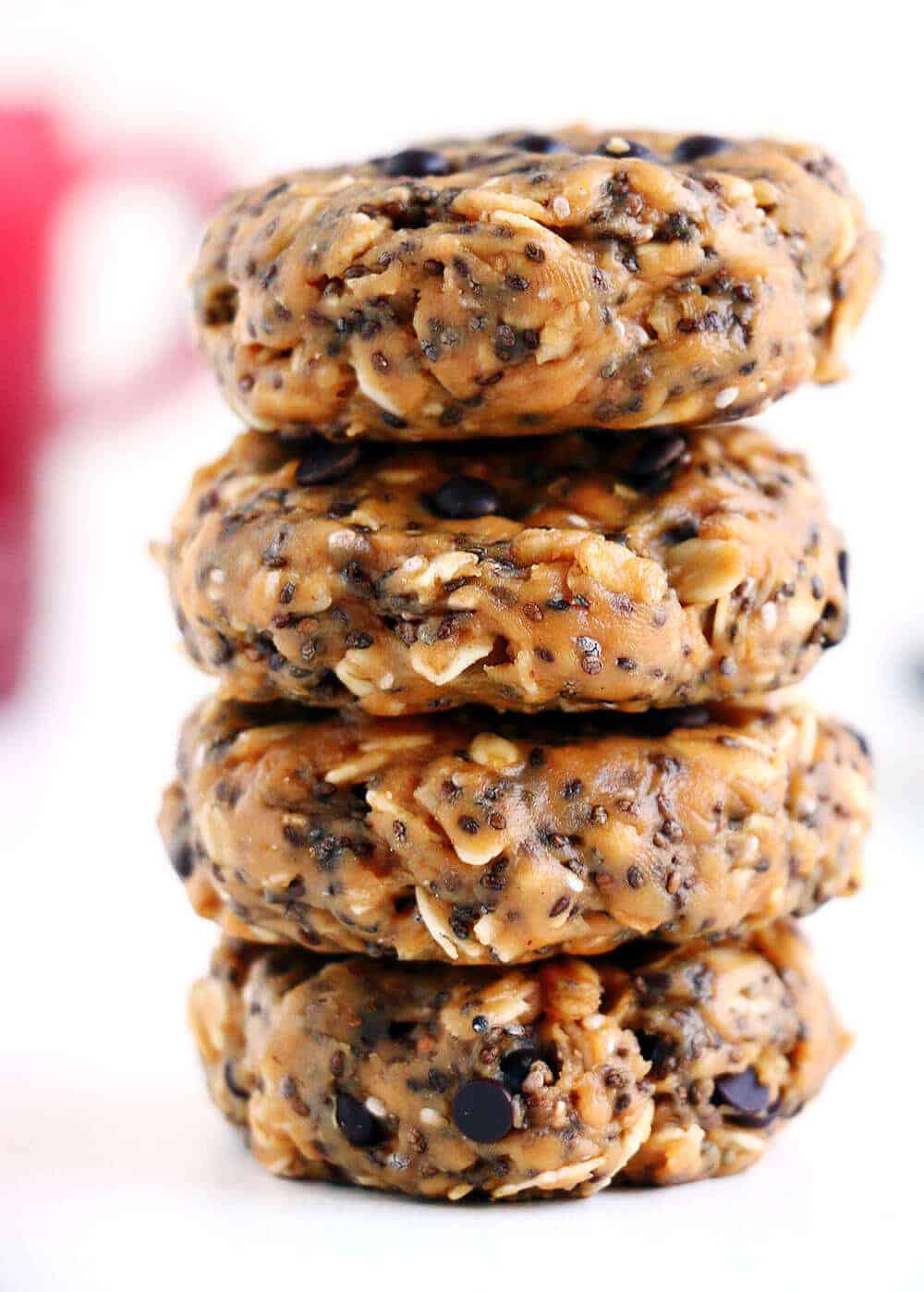 Whenever I get a little lazy to make breakfast or if I know I am going to have a hectic week ahead of me. I whip up these guys.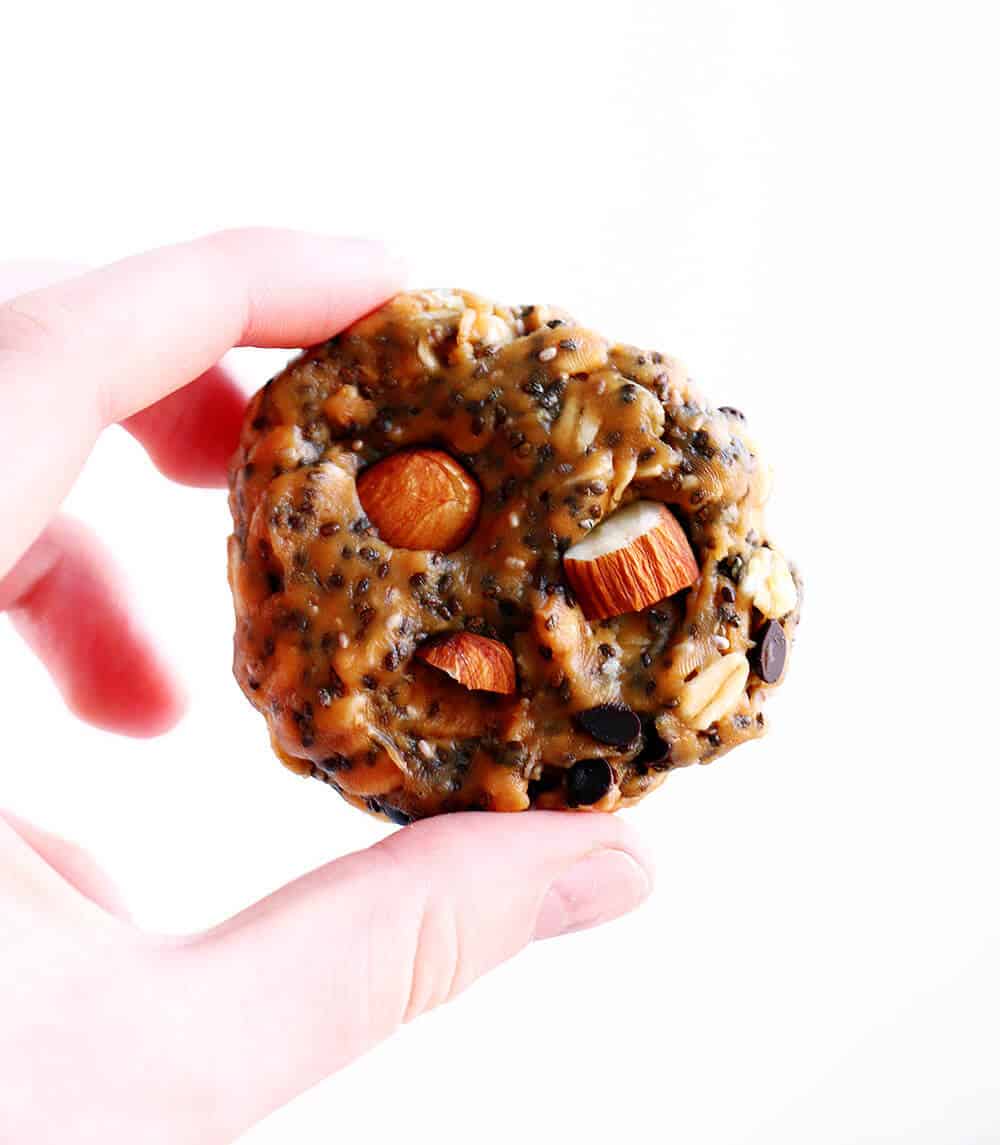 They are really similar to my Nutella Energy Bites. I eat 2 or three of them for breakfast (okay sometimes it's 4) and I always love snacking on them when I get that mid afternoon dip. They are packed with protein so they really keep you feeling full and powered up.
The thing I love most about them, other than the fact that they only take 5 minutes to make, is that you can change them up all the time. Sometimes I add only chocolate chips to them (I love dark chocolate chips). Other times, I add some almonds or some pecans. You could really mix in anything to them. Perhaps you could add a few pumpkin seeds, or some dried cranberries. Honestly, everything works well with them.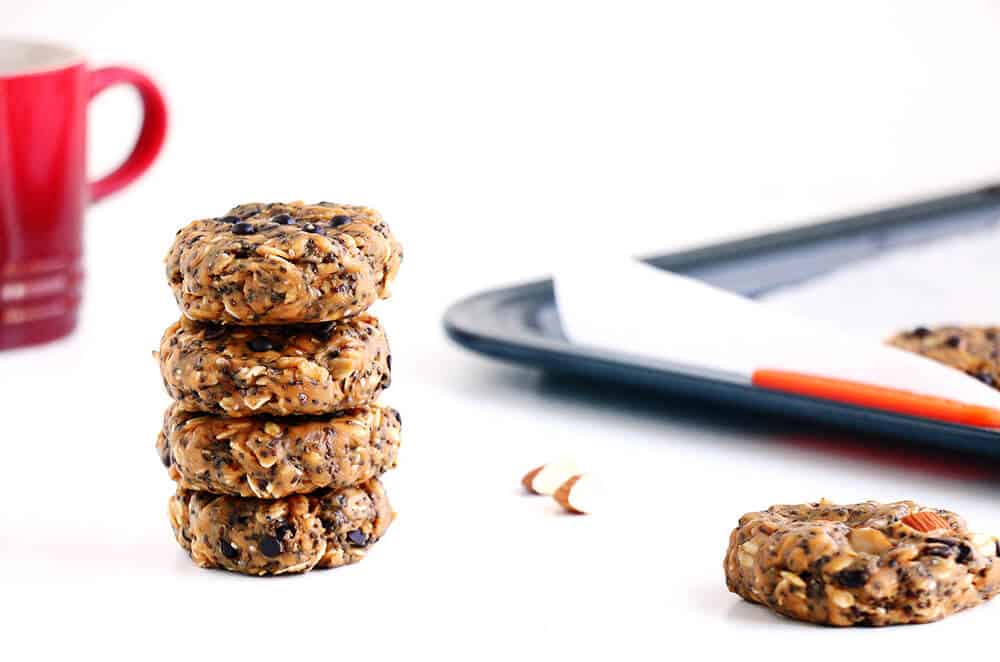 No Bake Breakfast Cookies are so easy to make!
All you need to make these deliciously healthy No Bake Breakfast Cookies is some rolled oats, some creamy peanut butter, a little chia seeds, and some honey (or maple syrup).
All you do then is, place all the ingredients into a bowl and give it a good mix. Then choose your desired extras (I added choc-chips and chopped almonds for this batch) and mix those in.
Then roll the mixture into little balls and place them on a baking tray (preferably line with baking paper), press them flat a little, and pop them into the fridge (or your mouth).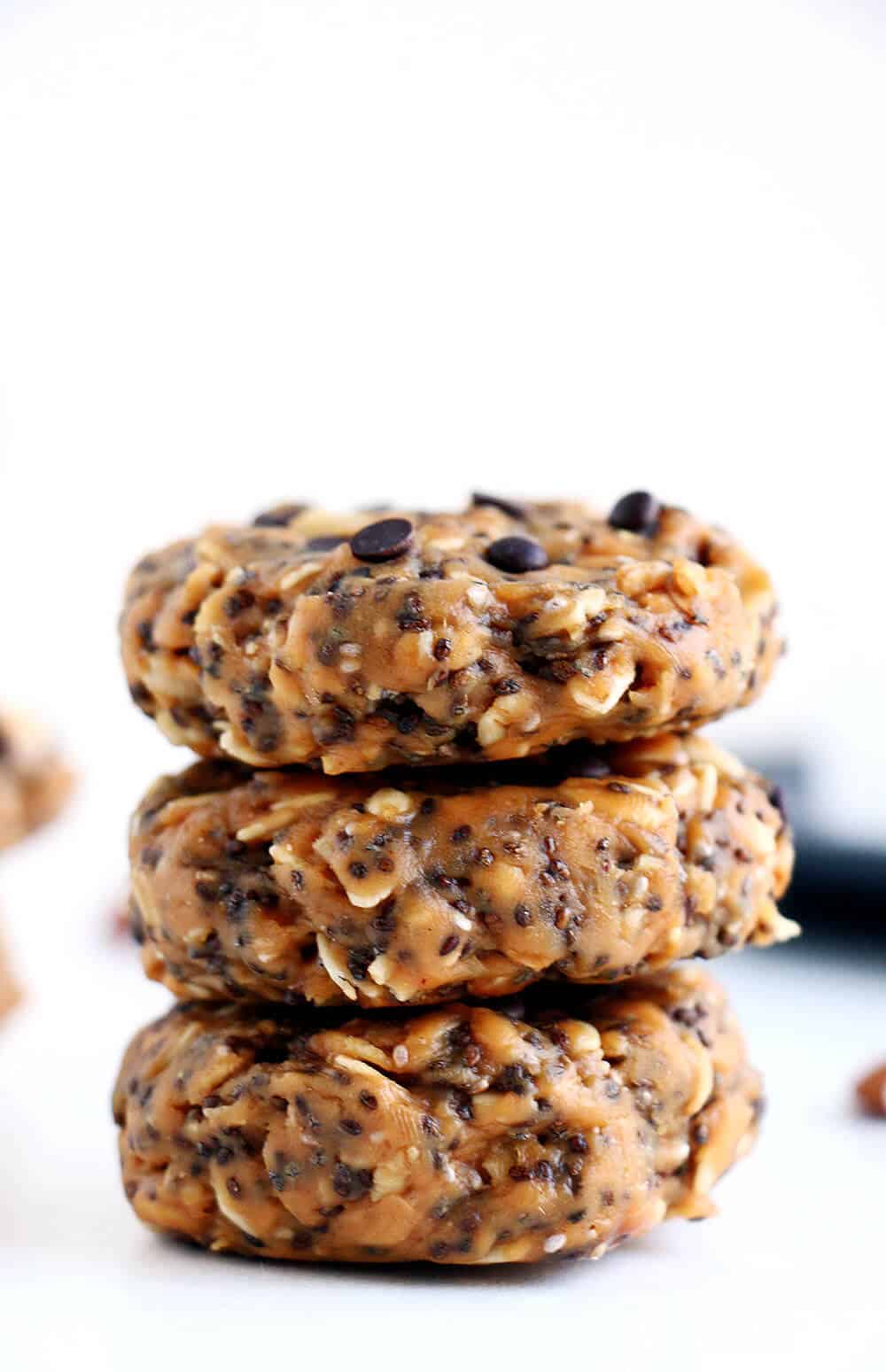 I like to keep a whole bunch of them in a container in the fridge for whenever I need them. It makes for an exceptionally easy and healthy breakfast.
No Bake Breakfast Cookies
Ingredients:
3/4 Cup Peanut Butter
1 Tablespoon Honey or Maple Syrup
1 teaspoon Vanilla
1 to 3 Tablespoons Chia Seeds
3/4 Cup Old fashioned oats
Extras – Chocolate Chips, Chopped Almonds, Raisins, Pumpkin Seeds
Directions:
Place the peanut butter, honey and vanilla in a microwavable bowl and microwave the ingredients for 20 seconds.
Stir the mixture until well combined then add in the remaining ingredients.
Stir well and ensure everything is well incorporated.
Roll the mixture into 8 balls and place the balls on a baking tray lined with parchment paper. Press the balls flat slightly and place them in the fridge for at least an hour.
Store them in an airtight container in the fridge for up to two weeks.
All images and text ©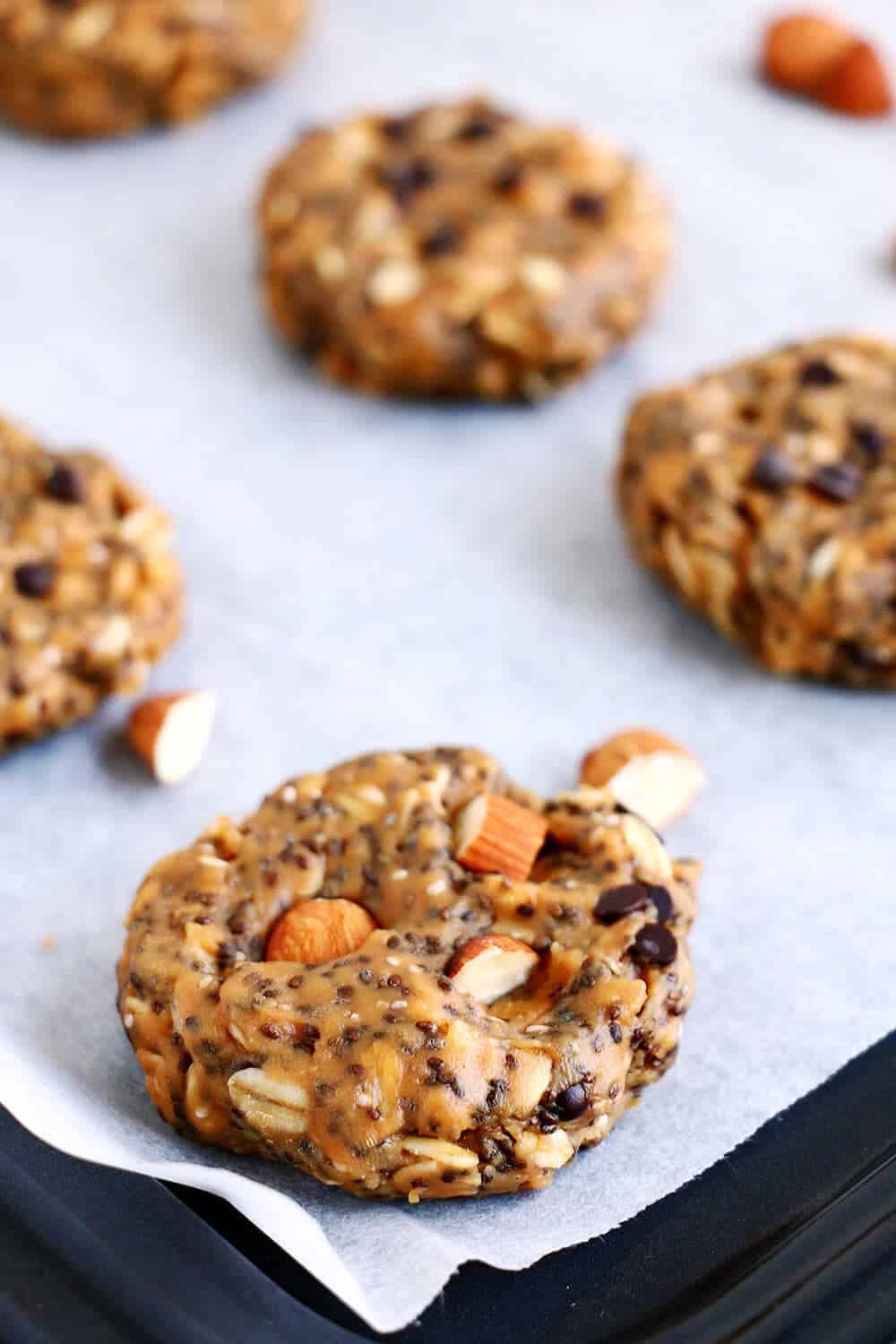 Thanks, Jane!

If you love these easy No Bake Breakfast Cookies, you'll enjoy these breakfast ideas too!