Looking for a last minute neighbor gift? This cookie dough gift idea is perfect! Sometimes it's nice to have cookie dough pre-made in the fridge or freezer. I like it for making pizookie's. Mmm… soo good!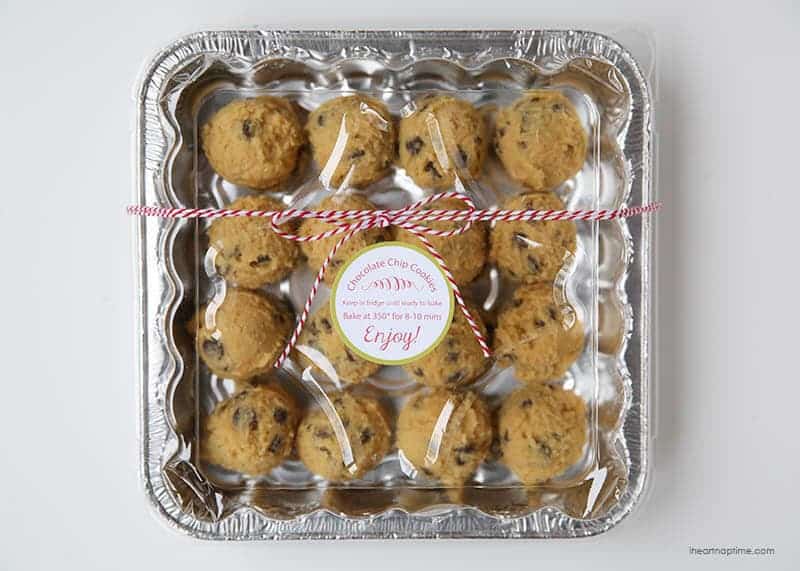 Whip up a batch of your favorite cookie dough (click HERE for the recipe I used) then package it up so your neighbors can save them for later.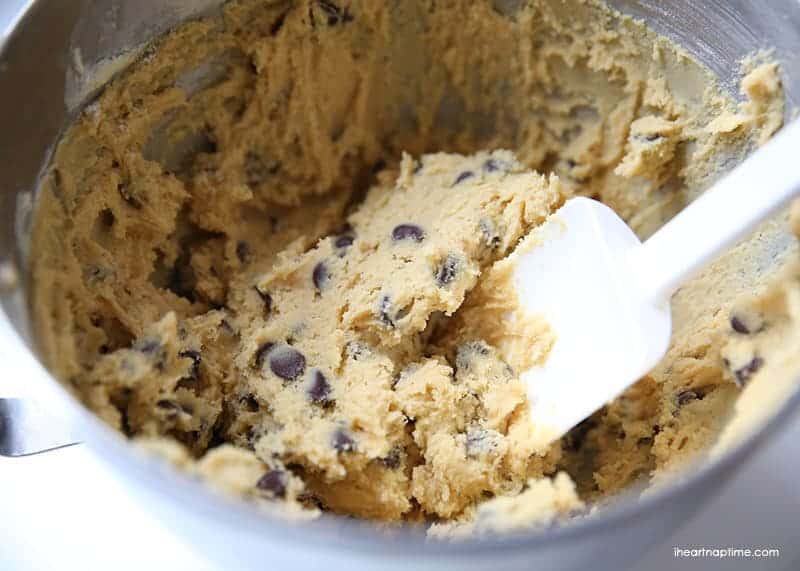 How to freeze cookie dough
It's important to freeze the dough first to help keep the ball form. All you need to do is scoop the cookie dough with a cookie scoop or spoon onto a pan lined with parchment paper.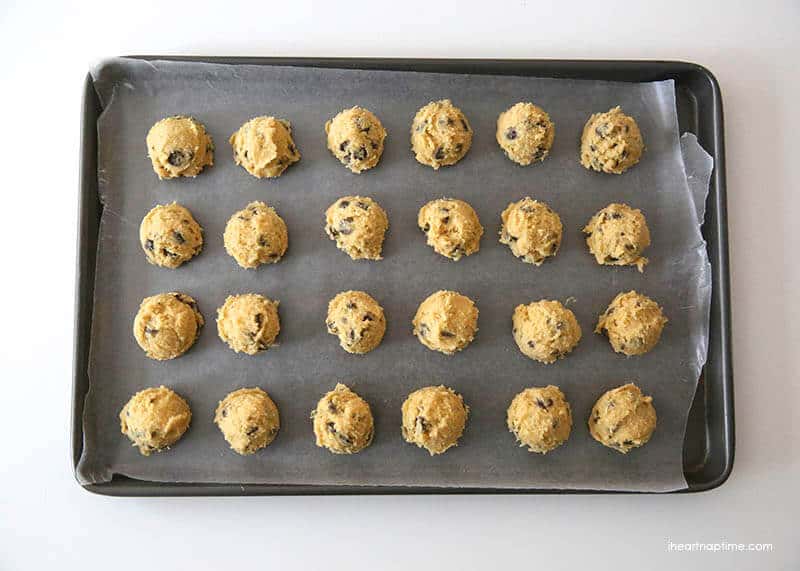 Then place the balls in the freezer for about 20 minutes. This will make it so they don't stick together when you place them in a package or Ziploc bag.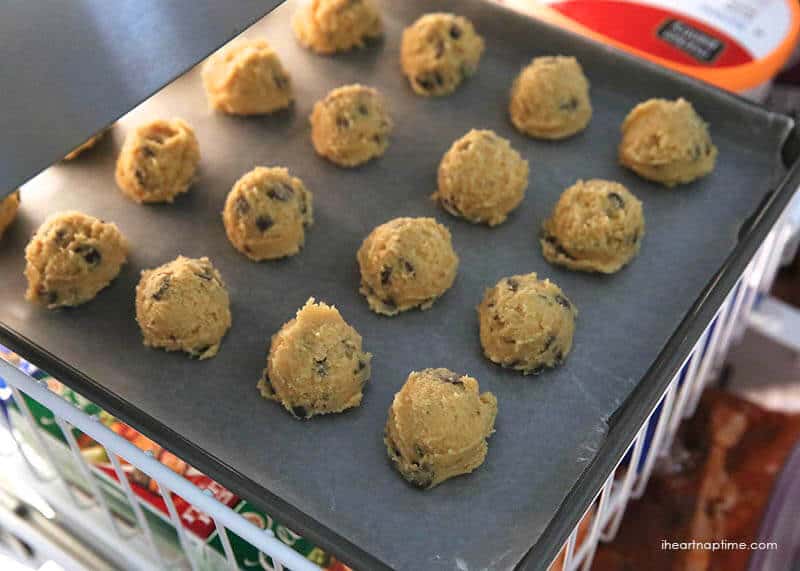 If you double the batch, you can freeze some for YOU for those desperate times. ;) Just place the cookie dough balls in a Ziplock bag and the cookie dough will be good for 6 months. When you pull them out just let them sit on the pan while the oven warms up to help them thaw out.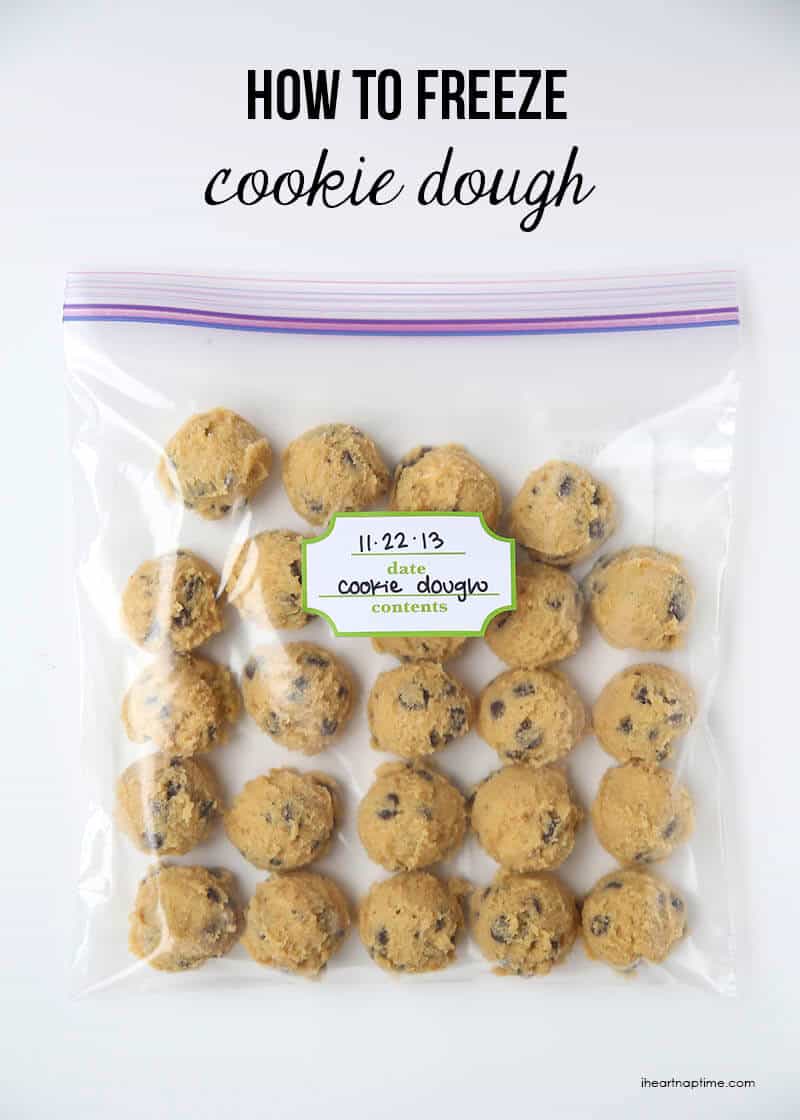 Free download: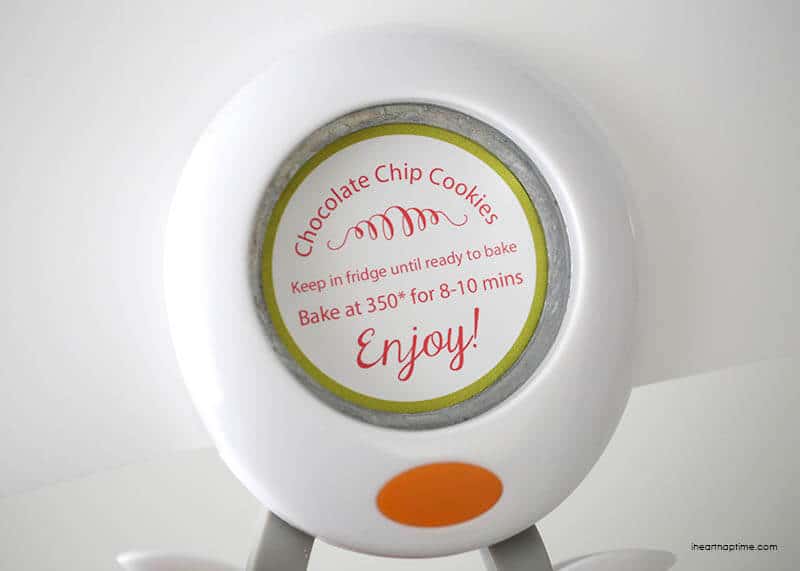 For these tags I printed them out on sticker paper and then cut them out with my 2 inch circle punch. You could also print them out on plain card stock and cut it out with scissors and glue them on.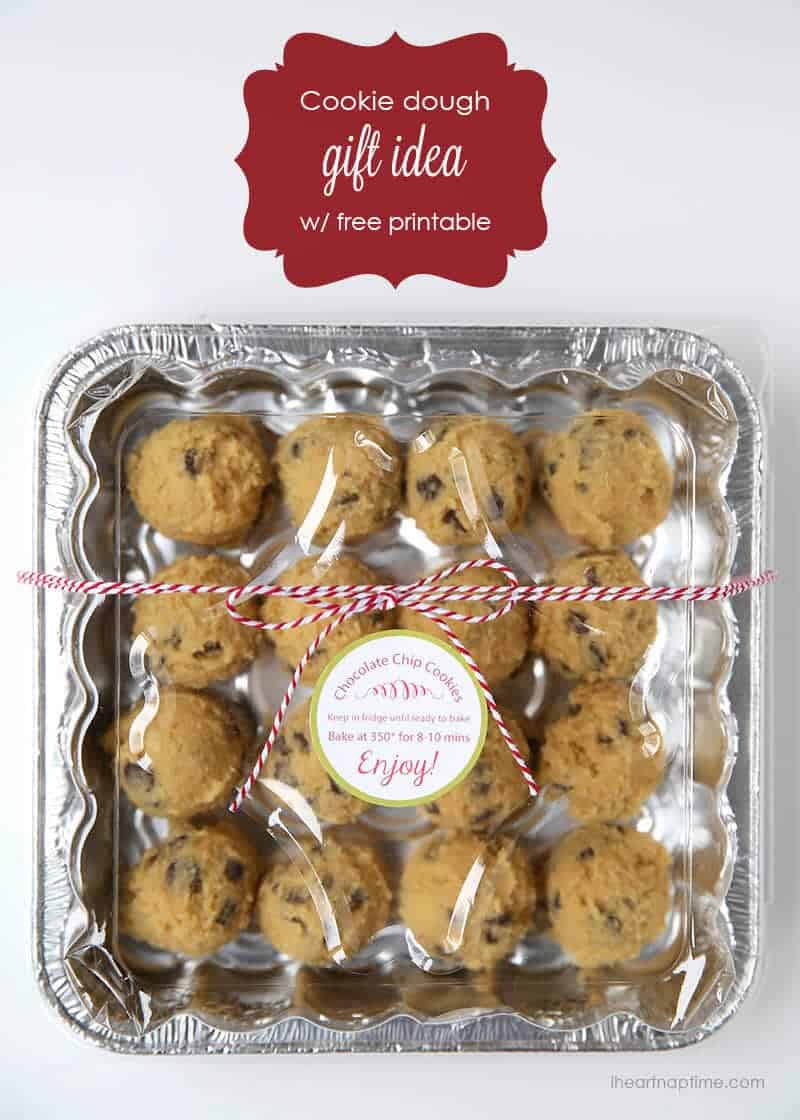 Enjoy!!
So let's hear it… have you got all your gifts passed out?
Looking for more neighbor gift ideas? You'll love these too: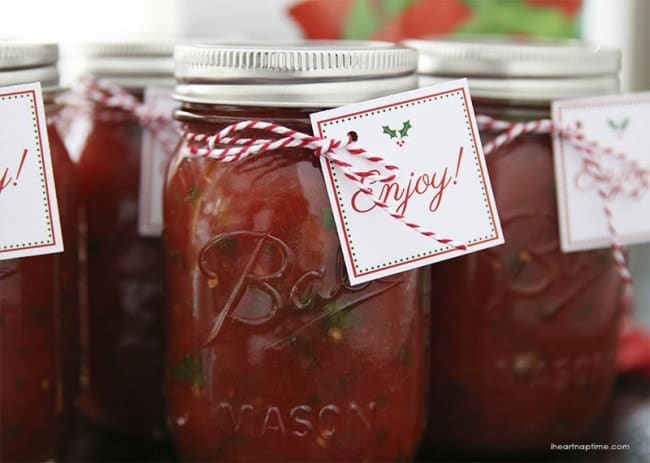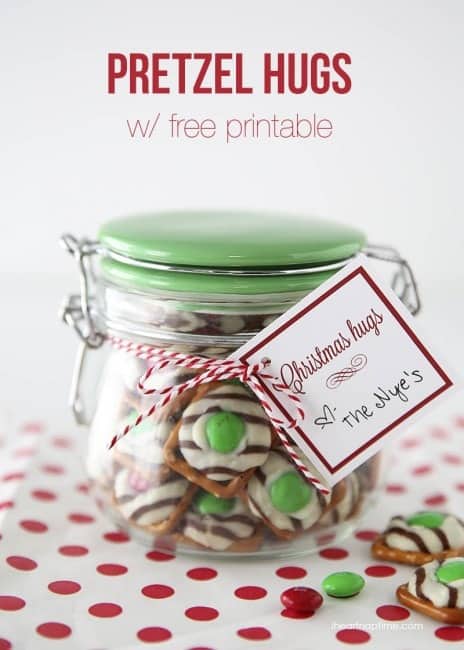 101+ handmade gift ideas for Christmas