Jump to Recipe⌄
Mini raspberry bundt cakes with cream cheese glaze
Mini raspberry bundt cakes with cream cheese glaze -these super soft soft and full of the most delicious flavors! A must make!
These are one of those desserts that are so good you've got to share them or you may be tempted to eat the whole pan. Literally. I'm thinking they would be the perfect dessert to make for you sweetheart on Valentine's Day this weekend. Or to share with a bunch of girlfriends.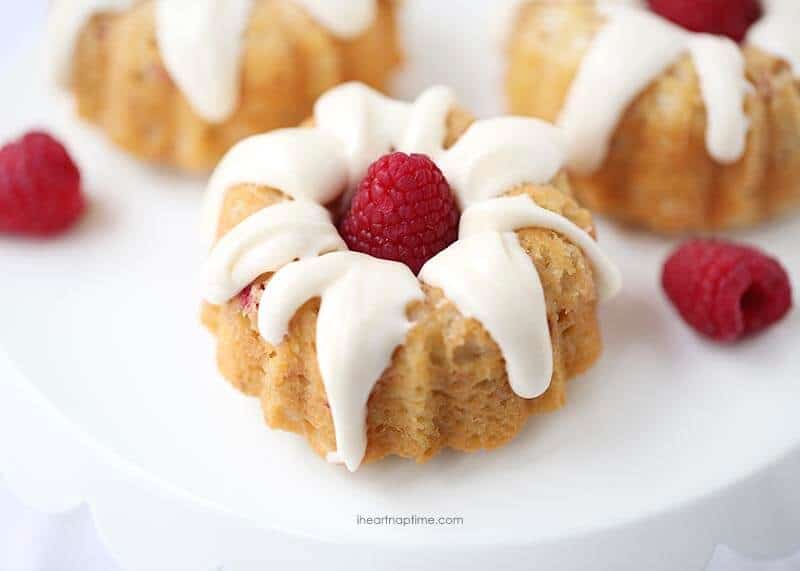 The white chocolate and raspberry mixed into the batter makes this cake seriously divine. Plus you can start with a box mix which makes them easy to whip up in no time!
MY OTHER RECIPES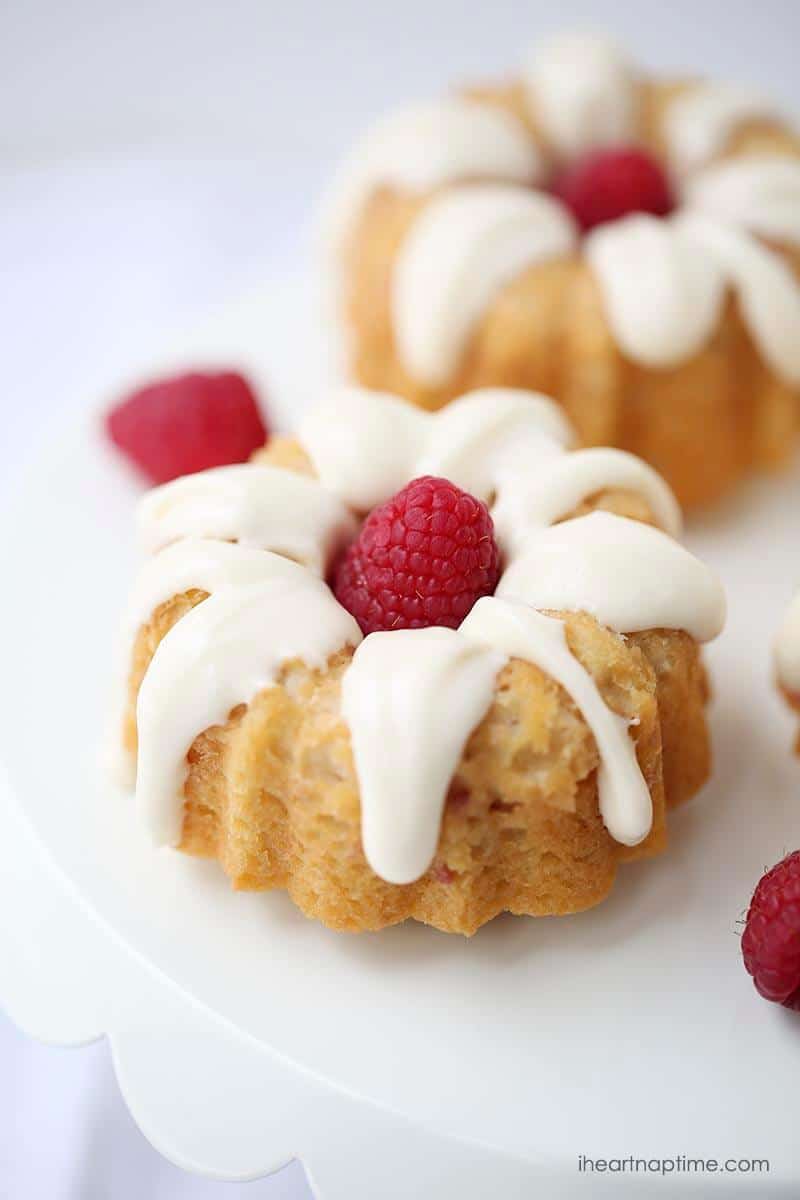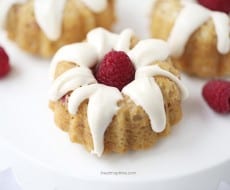 Mini raspberry bundt cakes with cream cheese glaze
Ingredients:
1 Box White Cake Mix (+ eggs, oil and water according to box instructions)
1/2 cup applesauce
1- 3.4 oz  vanilla pudding
1 1/4 cup raspberries, divided
1 cup white chocolate, melted
Frosting:
1/4 cup of salted butter (a half stick)
4 oz. cream cheese
1 teaspoon vanilla
2/3 to 1 cup of powdered sugar
2 to 3 Tablespoons milk
Directions:
Preheat oven to 350 degrees. Take 3/4 cups of raspberries mash them up and set aside.  Make cake mix as directed in large bowl. Then add in applesauce, vanilla pudding, melted chocolate, 3/4 cup mashed up raspberries and mix until well combined. Pour into well greased pans and bake for 20-25 minutes for mini pans (40-45 minutes for regular bundt pan). While cake is baking combine the frosting ingredients in a small bowl. Using a mixer, beat until smooth then set aside. Add more milk if needed.
Once cakes are done (test with a toothpick to make sure they come clean),  let them cool and then remove from pans. I like to use a plastic fork if they are stuck. When cakes are completely cool drizzle on glaze with a spoon and top with remaining raspberries. Enjoy!

Enjoy!!
Looking for more raspberry desserts? You'll love these too: