You'll find something for everyone you love on this list of easy Valentine's Day desserts! From cookies to cakes and chocolate dipped strawberries, there are SO many sweet Valentine's desserts to choose from!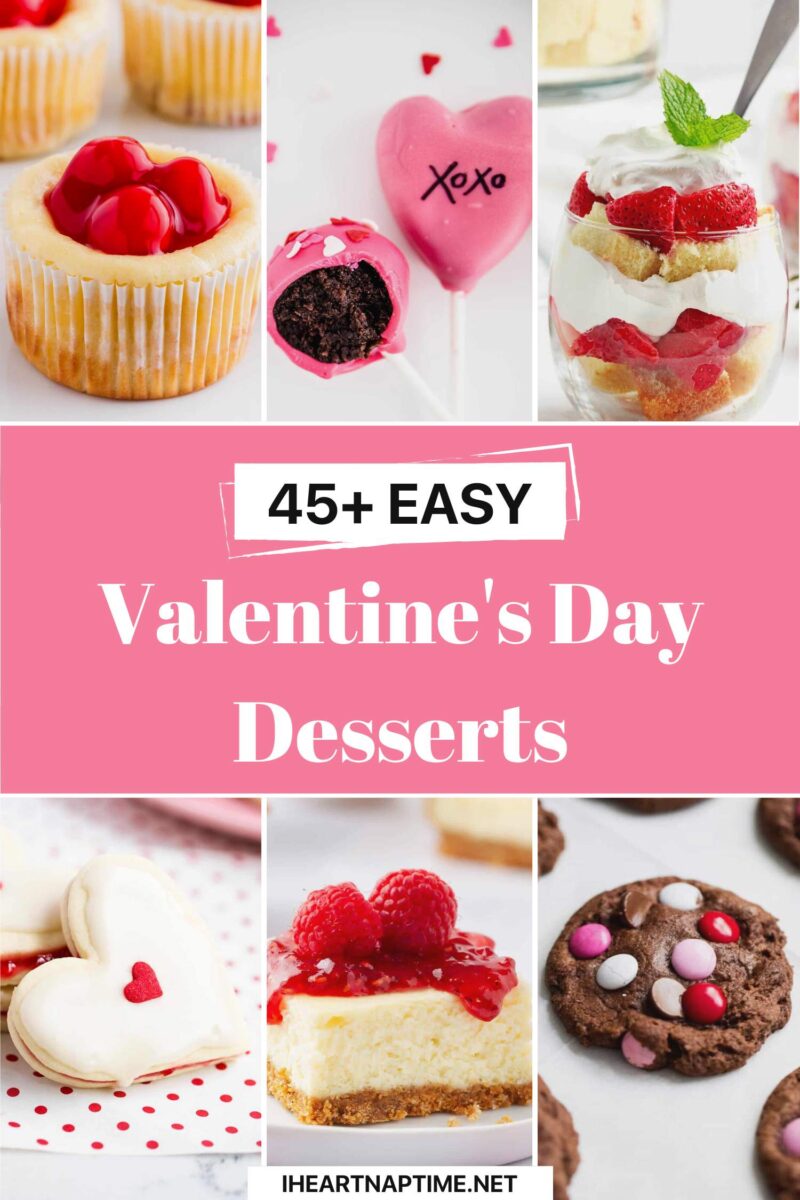 Valentine's Day Cookies + Bars
Who doesn't love a good cookie? That is what makes them such a perfect treat for this holiday. I love making a batch to share with my neighbors and friends, as a small way to show how much I care.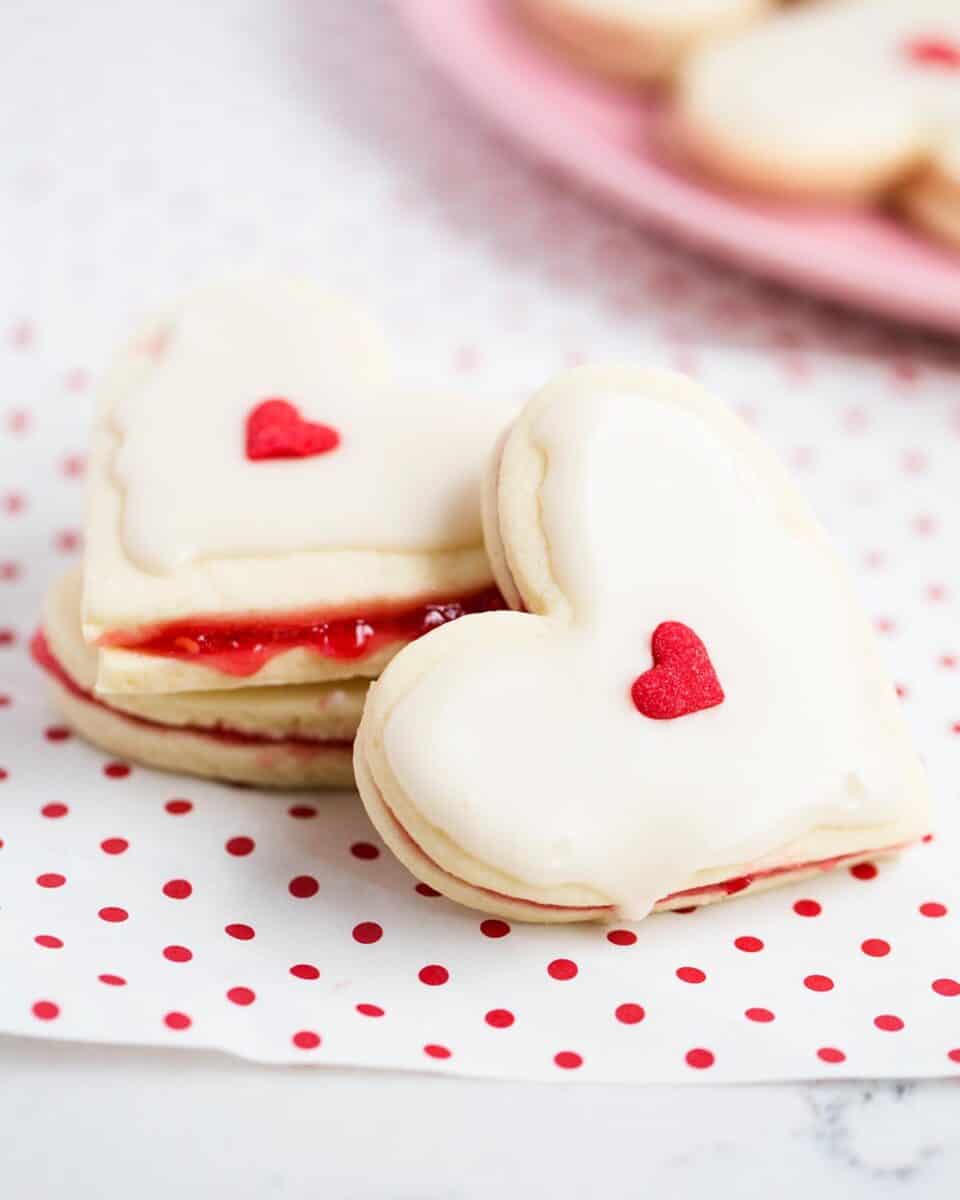 Valentine Empire Biscuits. Heart shaped cookies are sandwiched with a raspberry jam filling and topped with a powdered sugar almond icing.
Sugar Cookies. Use Valentine's Day cookie cutters to make these cookies extra sweet.
Sugar Cookie Bars Recipe. When you want the cookies, but only have time for bars.
Valentine Sugar Cookies. Get out the sprinkles and make these super soft, tender on the inside and deliciously sweet cookies.
Valentine M&M Cookies. A wonderful gift for the candy fan in your life.
Red Velvet Brownies. The color is so perfect for Valentine's Day, but the taste is the real winner.
Strawberry Brownies. Just 3 ingredients to make these impressive and fruity bar.
Red Velvet Cake Mix Cookies. Loaded with white chocolate chips, these cookies are super sweet (in the best way possible).
Cheesecake Bars. This dessert comes together in less than an hour, but will look like it took much longer.
Strawberry Cake Mix Cookies. The ease of these cookies is in the name (only taking 3 ingredients to make).
Swig Cookies. A no chill, no roll, drop cookie resulting in a chewy sugar cookie topped with a beautiful layer of frosting.
Valentine's Day Cakes, Pies + Tarts
Cakes, pies, and tarts have a way of making any day feel extra special. I especially love anything that comes in mini form or that is easy to decorate, and there are plenty on this list that make my heart skip a beat.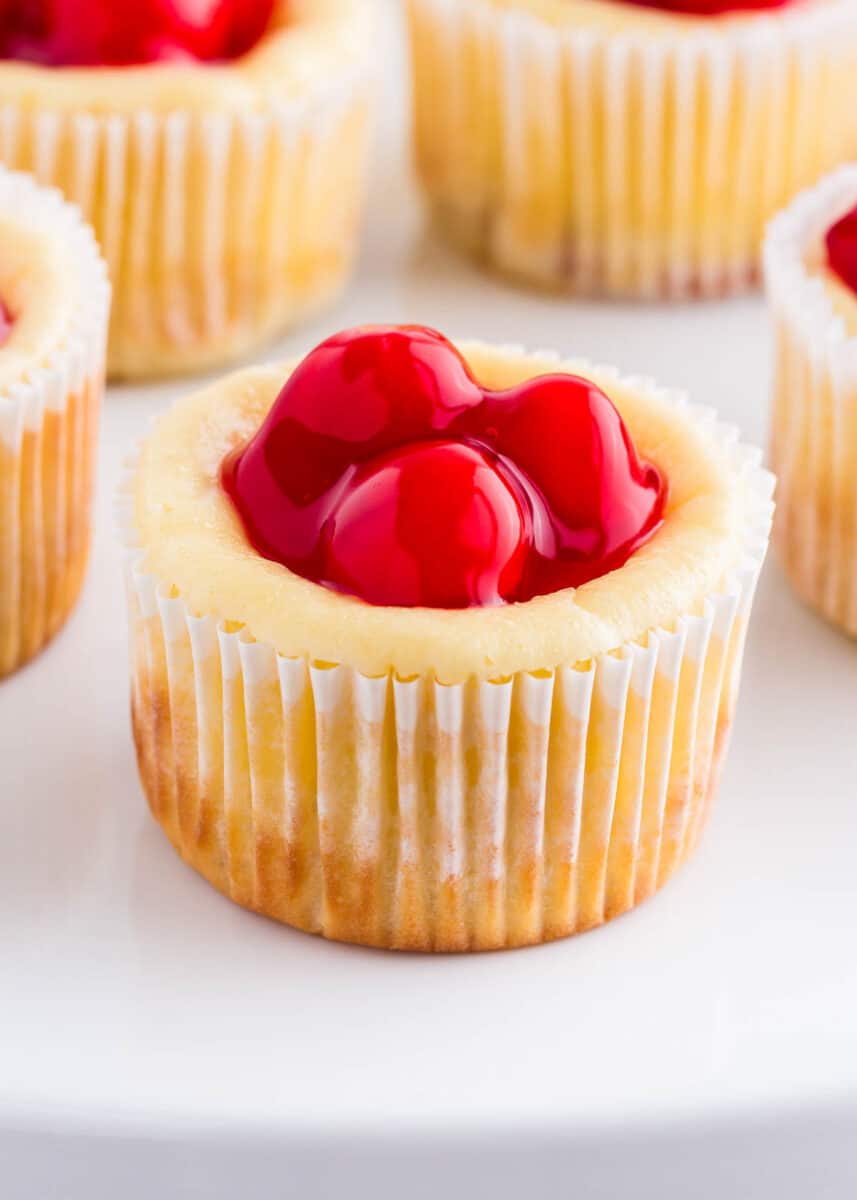 HUNGRY FOR MORE? Subscribe to my newsletter and follow on Facebook, Pinterest and Instagram for all the newest recipes!
Full List of Dessert Ideas for Valentine's Day
Click on the links below to find the recipes for all of the decadent Valentine's Day desserts mentioned above.