Fresh Strawberry Pie
This homemade Fresh Strawberry Pie is made with a flaky crust, cheesecake filling and bursting with fresh strawberries. One of our favorite Spring desserts!
I'm so excited berries are back in season. Strawberries and raspberries are definitely one of my favorite fruits, so I love any excuse to bake with them. This strawberry pie I'm sharing today is the perfect pie for summer BBQ's and I'll even make it for Thanksgiving if I can find fresh strawberries. It would also make the perfect Mother's Day dessert for all the special mothers and grandmothers in your life.
Next time you pick up ripe strawberries, try making my favorite homemade strawberry cream pie. The bigger and juicer the strawberries, the better!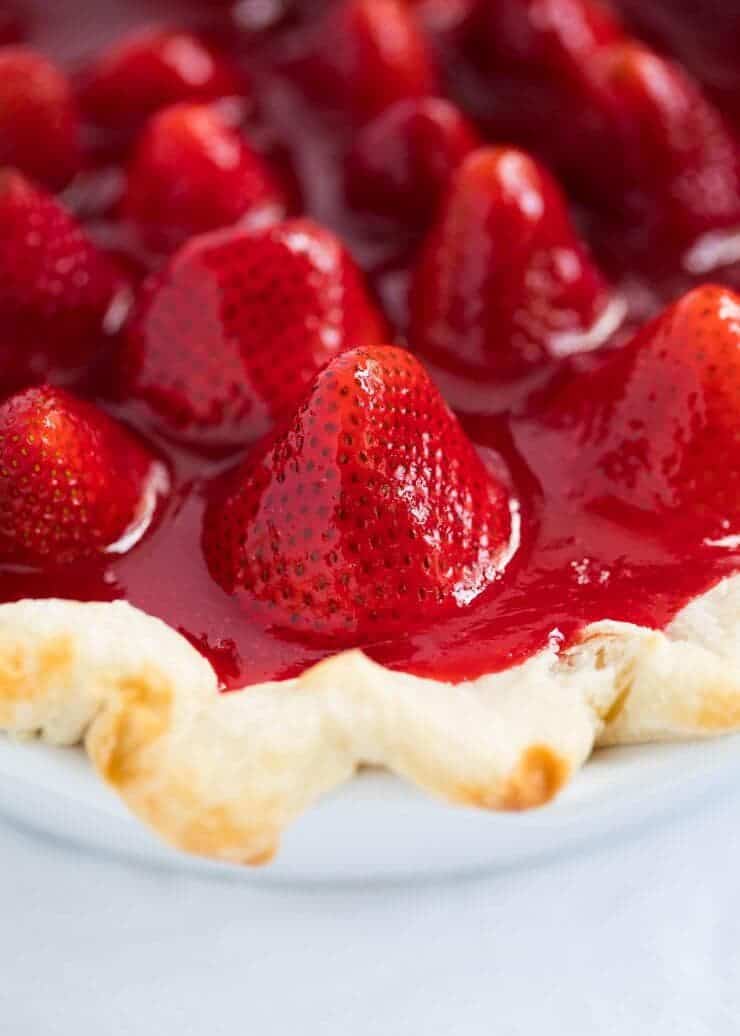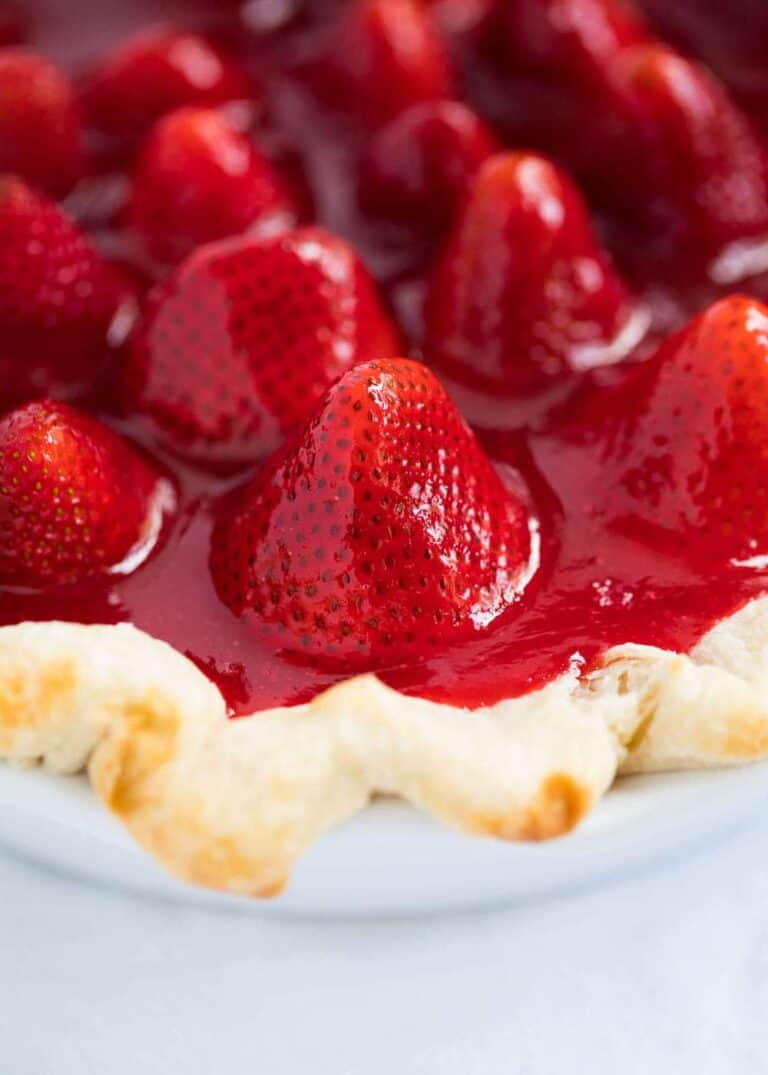 If you're in a hurry you can always use a pre-made pie crust and strawberry glaze. I do love a good graham cracker crust with this pie as well! Nothing better than a fresh baked pie. Can't wait to make this again for Memorial Day.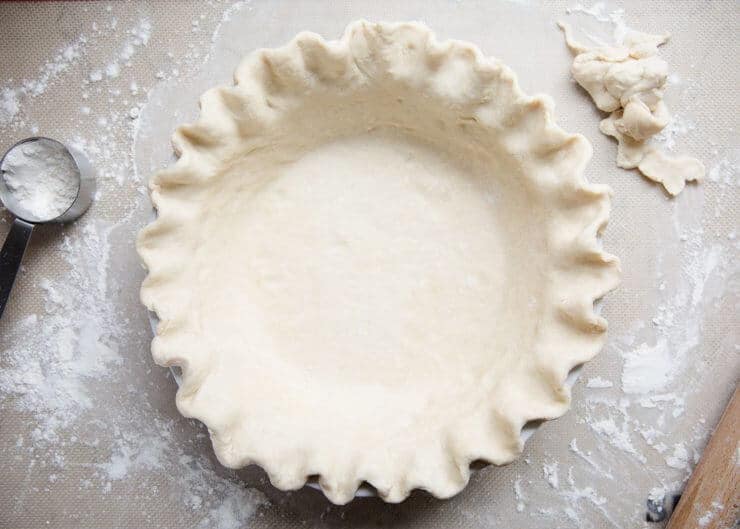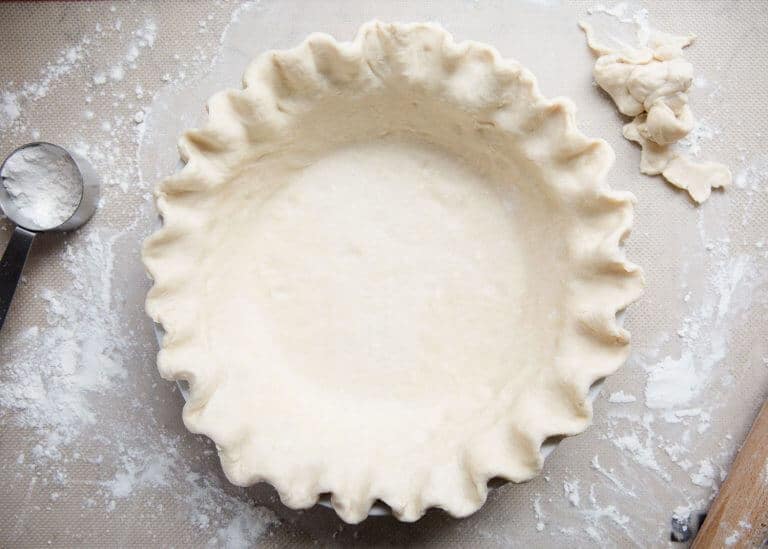 For this pie I used all fresh ingredients and the new Dash of That white pie dish and measuring cups found at Kroger. Dash of That is a product line for people who love to cook and entertain using tools that offer modern function and appeal. The line includes high quality cookware, bakeware, prep and serve ware at an accessible price point. Available at Kroger and Fred Meyer/Marketplace stores.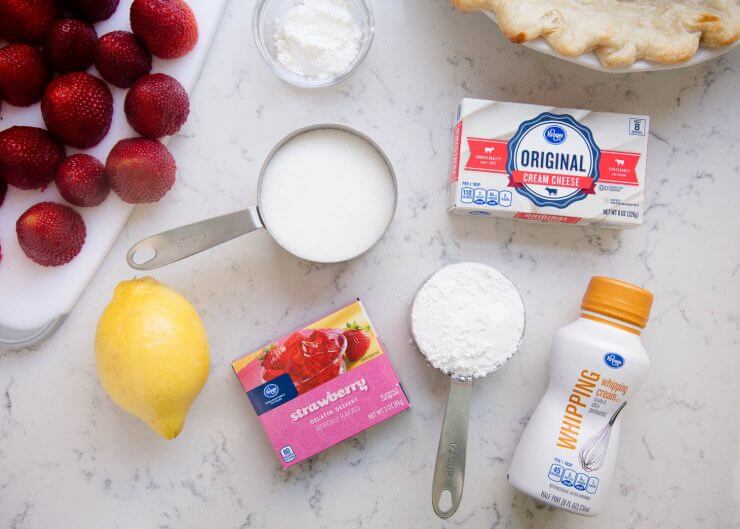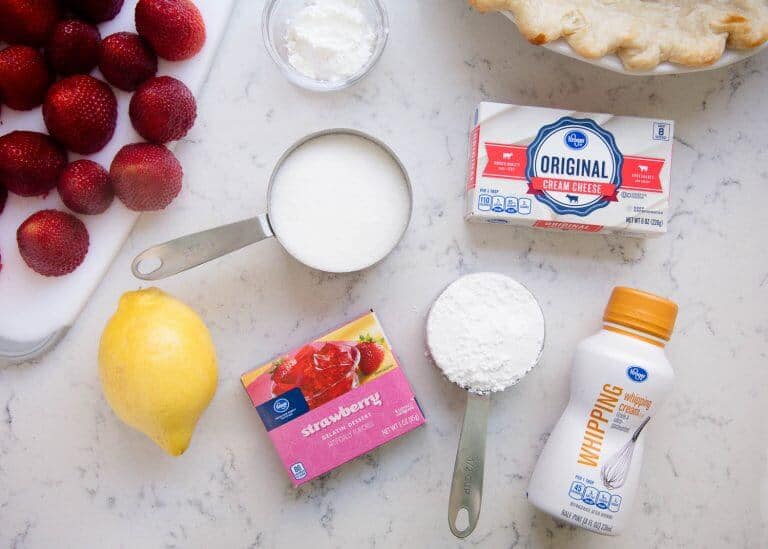 Tips to make this Strawberry Pie extra special
Use fresh ripe strawberries. You want them to be red and juicy
For a thicker crust, use my homemade pie crust recipe. I cut it in half.
For a little extra boost in flavor, add 1/2 teaspoon lemon extract in the cream mixture with the lemon zest.
Add whipped cream to the top with a piece of mint for a decorative touch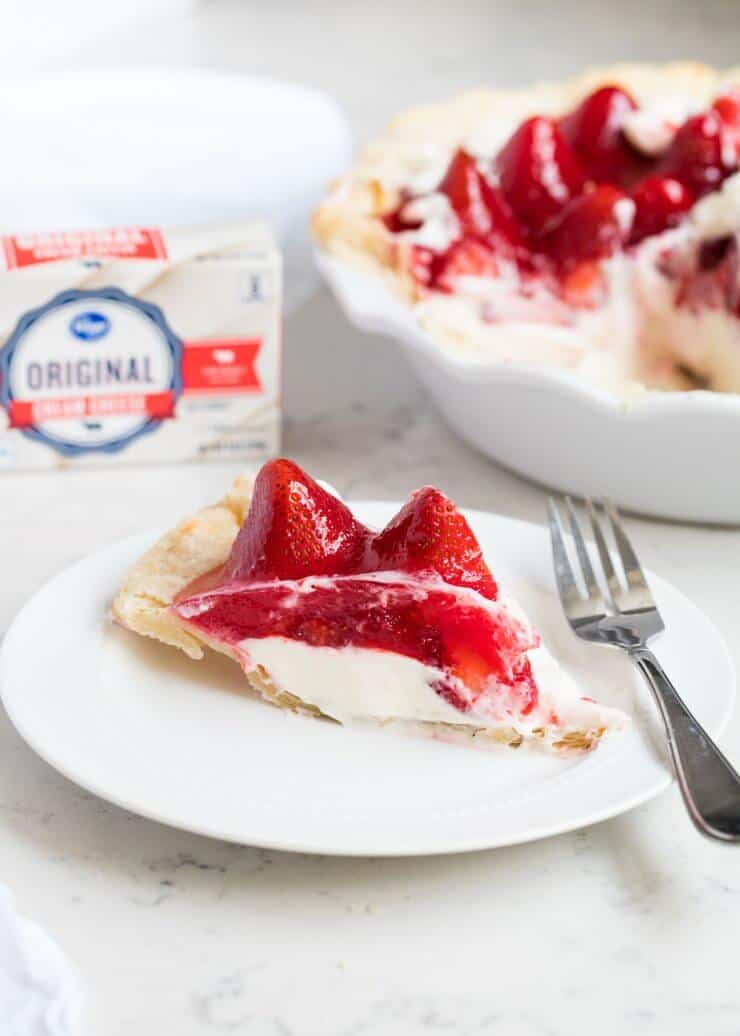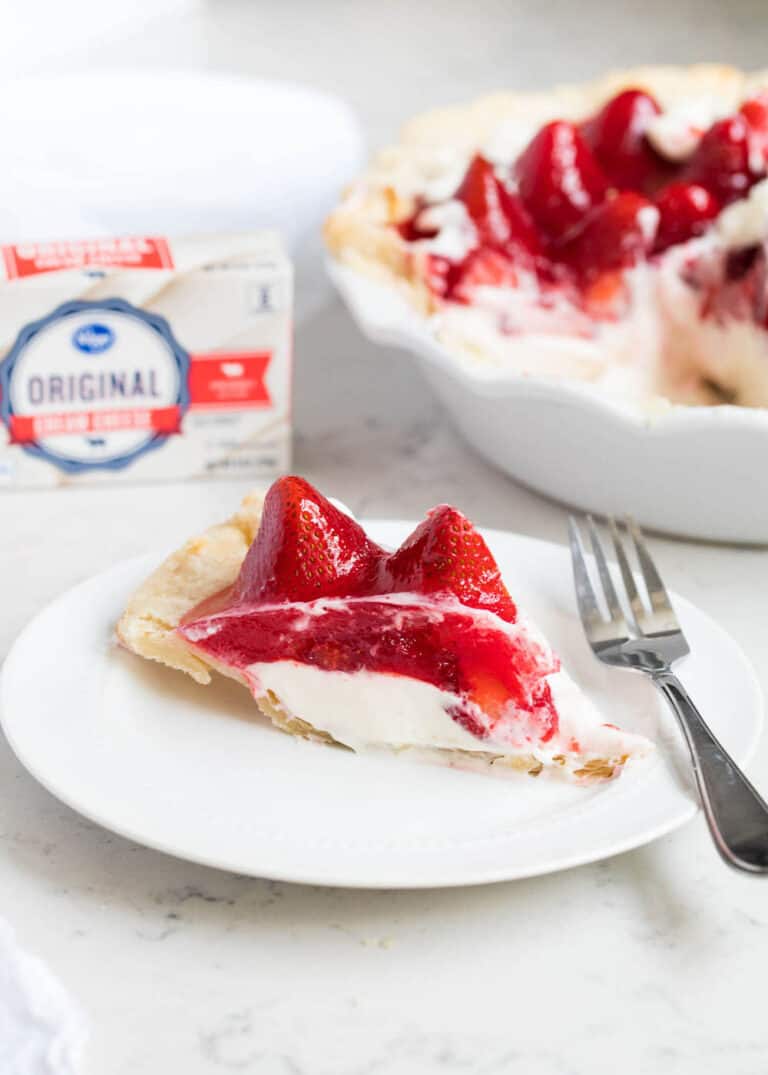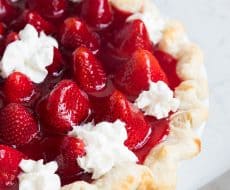 Fresh Strawberry Pie
Ingredients:
1 baked pie crust, completely cooled
2 pounds strawberries, washed, hulled and dried
1 (8-ounce) package cream cheese, softened
1 1/2 cups granulated sugar, divided
3/4 cup heavy whipping cream
Zest from 1 lemon, optional
1 cup water
2 Tablespoon cornstarch
1 (3 ounce) package strawberry gelatin
Directions:
Combine the cream cheese and 3/4 cup sugar in a large bowl. Beat until smooth. Add the whipping cream and beat on medium-high speed until a peak forms. Add freshly grated lemon zest if desired. Spread onto the bottom of the cooled pie crust.
Place the strawberries on top of the cream cheese layer. I like to layer two rows of sliced strawberries and one row of whole strawberries, however you could add all sliced to make it easier.
In a small sauce pan heat the water, sugar and cornstarch over medium heat. Stir constantly. Once it has come to a boil, cook an additional 1-2 minutes, or until it has become clear and thick. Remove from heat and stir in gelatin. Stir for one minute, or until the gelatin has dissolved. Then pour evenly over the top of the strawberries, making sure they all get coated with the glaze.
Refrigerate for 2 to 4 hours, or until it has set. Store in the refrigerator until ready to serve. Slice and enjoy!
Feel free to use a store bought or homemade pie crust. I halved this recipe: https://www.iheartnaptime.net/easy-pie-crust-recipe/
I like to freeze my bowl and beaters before making the whipped topping. It speeds up the process.
You can also buy a store bought strawberry glaze if you'd like to, however I prefer the homemade :)
All images and text ©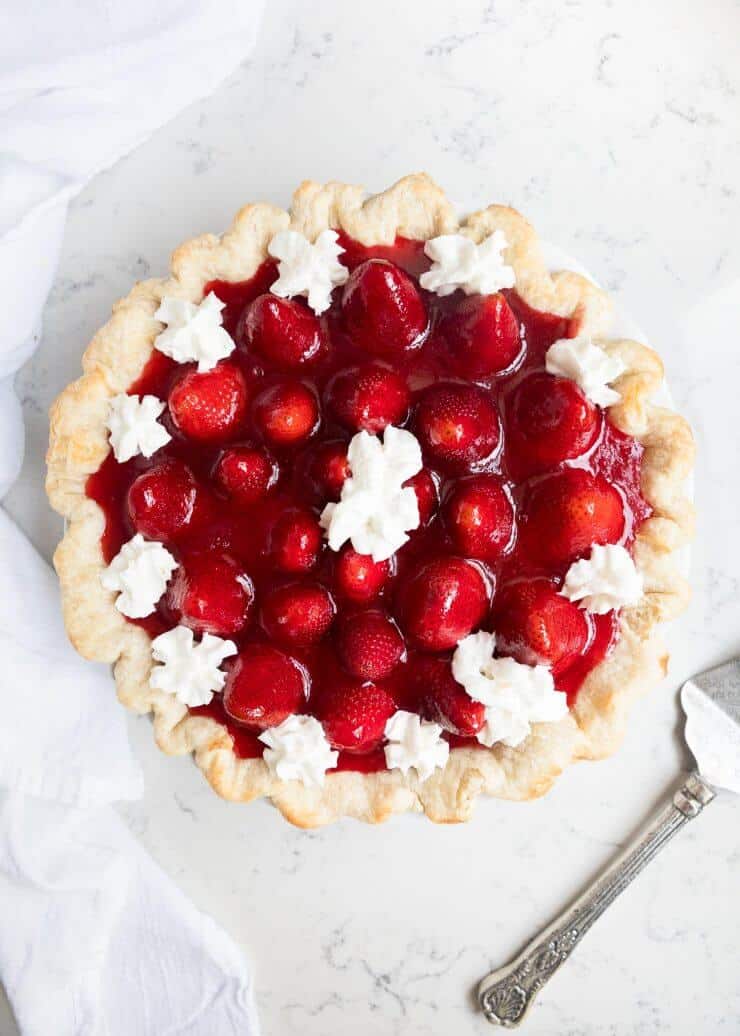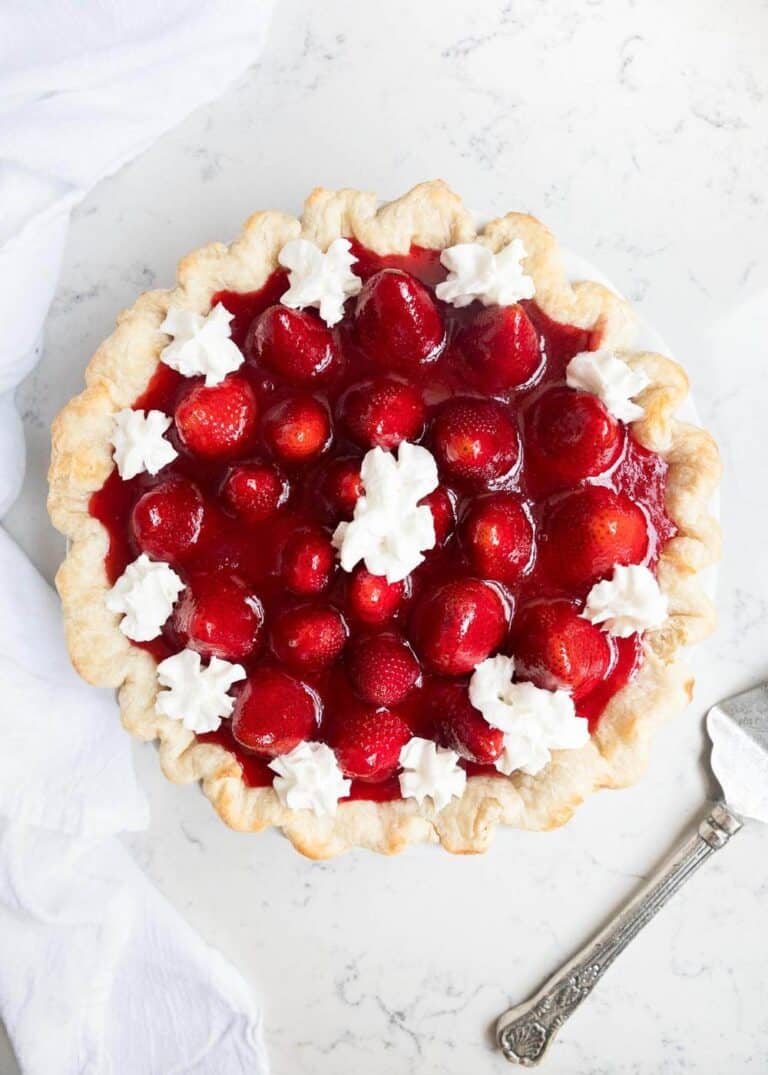 Hope you enjoy a slice of this strawberry pie! It is one of my family's favorite summer treats.
DIG IN :D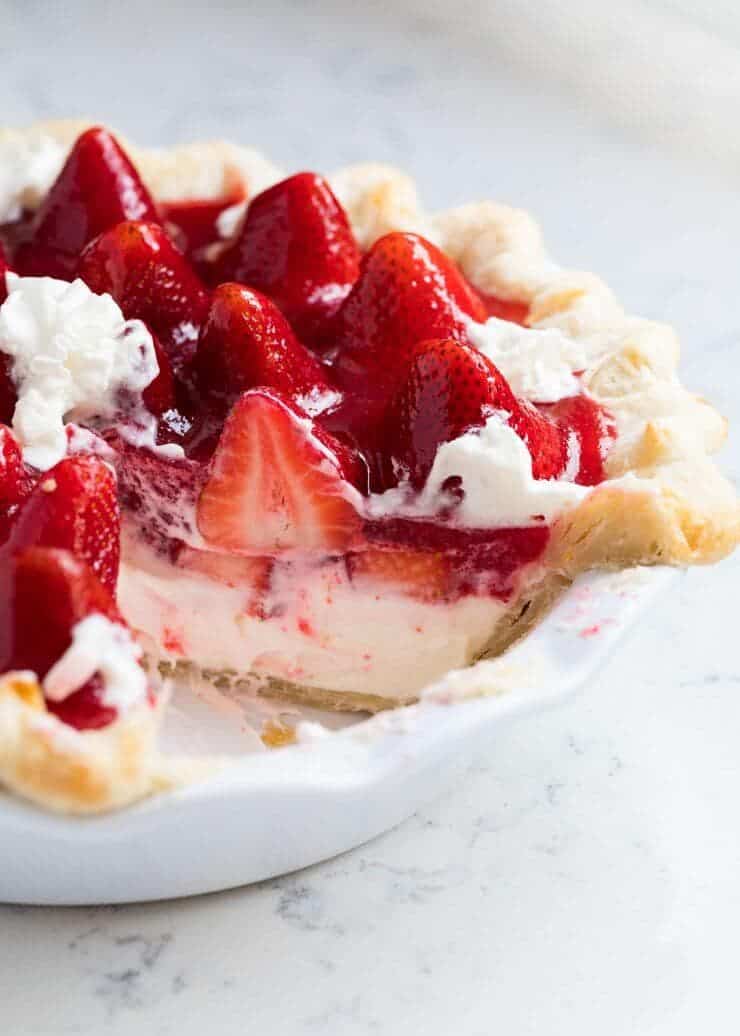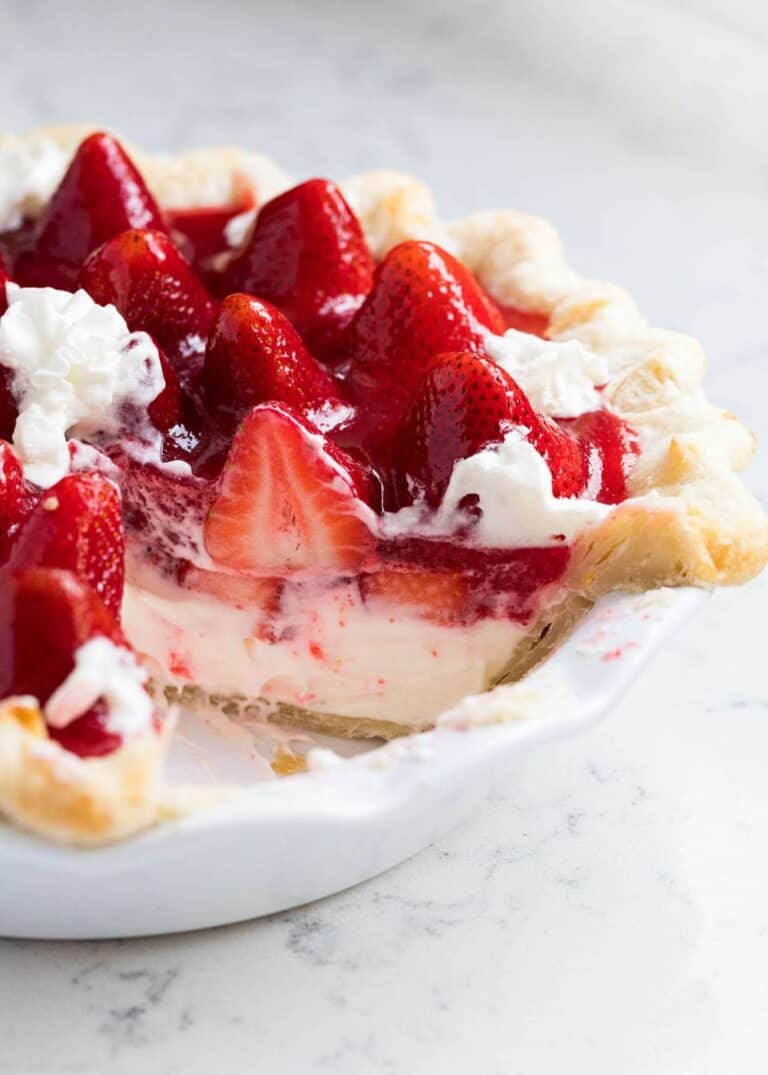 This post is brought to you by Kroger. Check out their website for more recipe inspiration.