Jump to Recipe⌄
Cinnamon Roll Breakfast Smoothie
Cinnamon Roll Breakfast Smoothie –  incredibly healthy and delicious, this quick smoothie is the perfect breakfast to start off the day!
It's a new year, and like most people I have decided to eat a little healthier this year and hit the gym a little more often.
 This is often very difficult because I am not the best at sticking to diets, because well let's just admit it, the food often tastes a bit more like cardboard than anything else and also because I am simply to busy to spend hours slaving away in the kitchen whipping up healthy meals.

MY OTHER RECIPES
So I am kick-starting my 2016 with this absolutely delicious Cinnamon Roll Breakfast Smoothie. It is healthy, yummy and so quick and easy to make.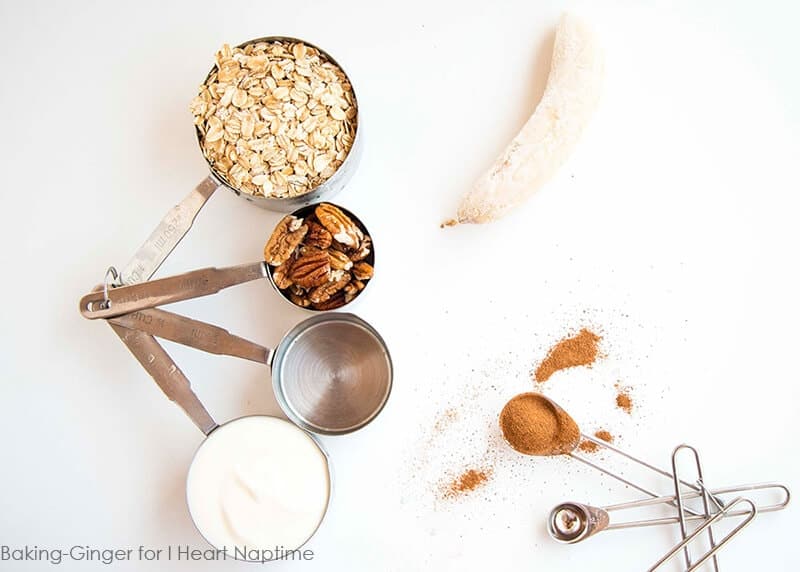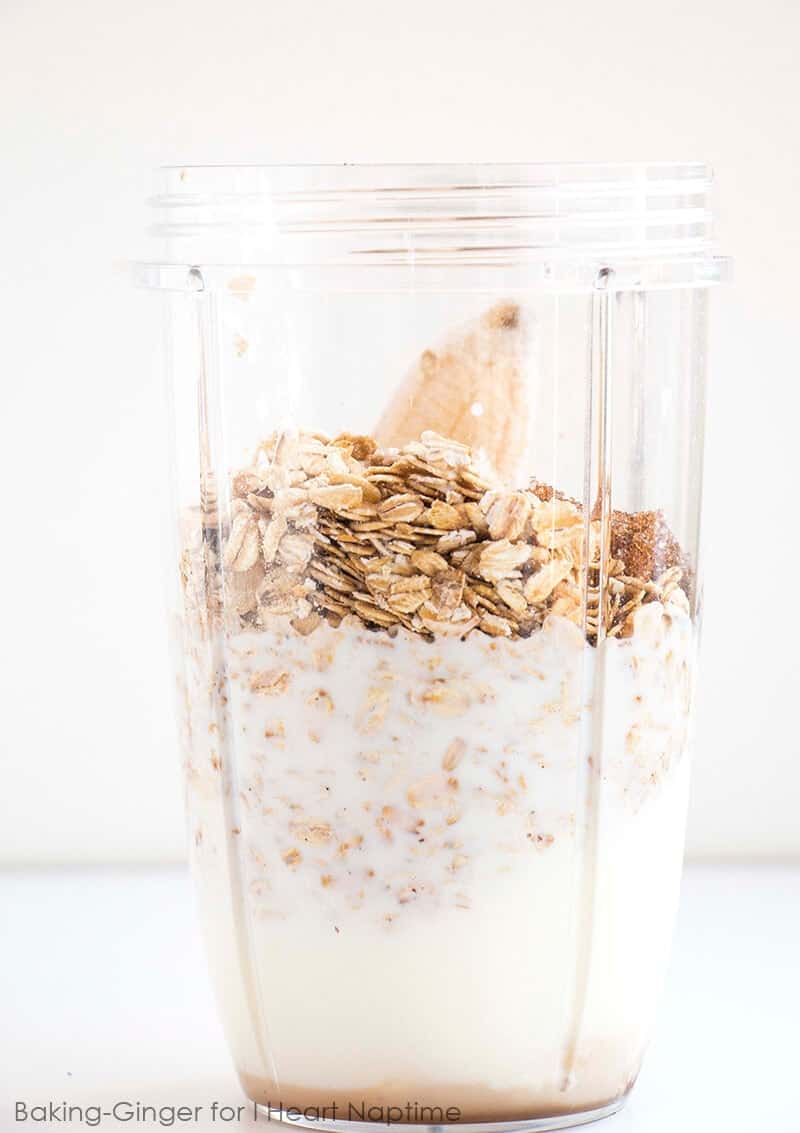 The thing I love most about smoothies is that they only take two minutes to make and you can pretty much  put anything into your blender and it always tastes good. This is great because the mornings are often a big rush and I don't always have the time create an amazing healthy breakfast. Which means I often end up eating a sugary breakfast bar.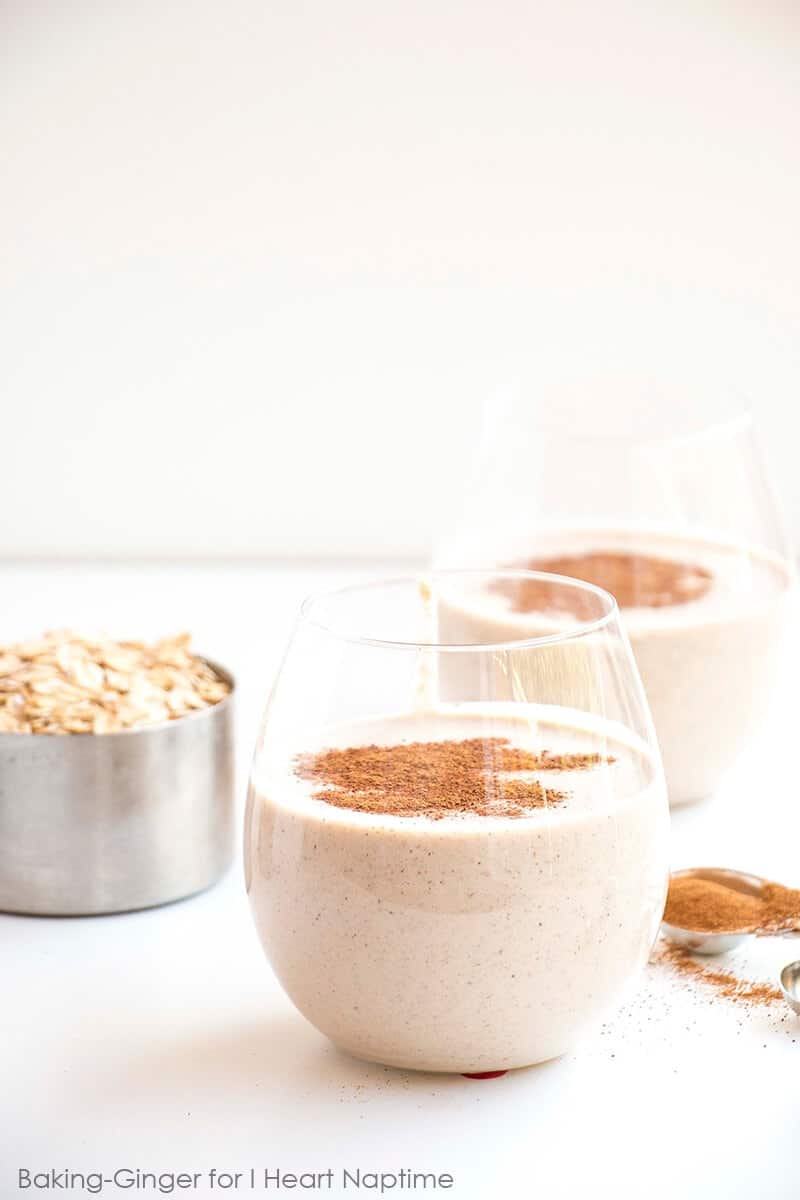 This Cinnamon Roll Breakfast Smoothie is great when you are trying to stick to a healthy eating plan. Every morning I quickly pop all the ingredients into my blender, give it a quick whizz in my blender and then my breakfast is done! That doesn't sound too difficult right?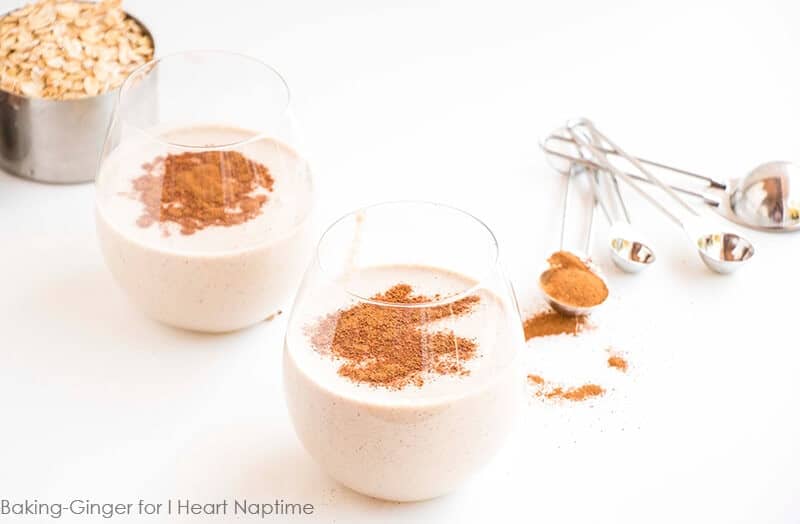 This delicious smoothie has a warm flavor from the cinnamon, which really makes you feel like you are eating cinnamon rolls for breakfast, and the oats and nuts will keep you full and powered up for any hectic day ahead of you. You can also choose whether you want to make it with brown sugar, or the slightly healthier version which is coconut sugar.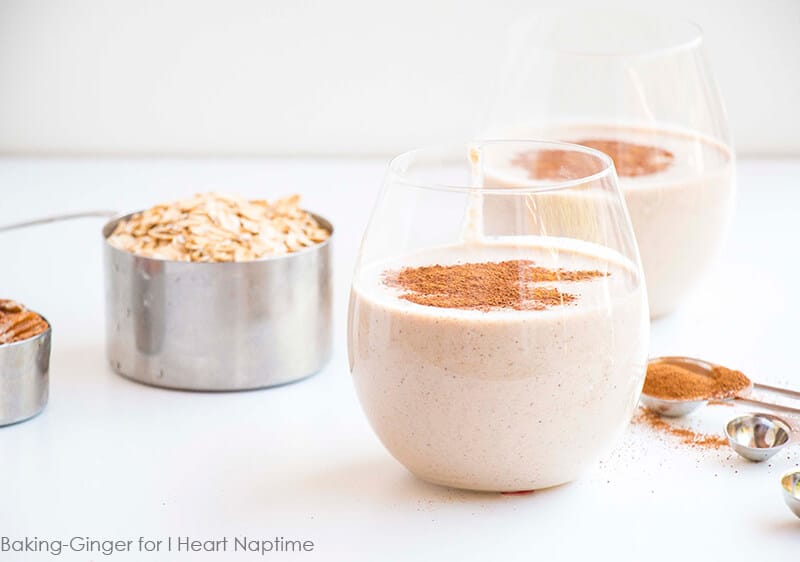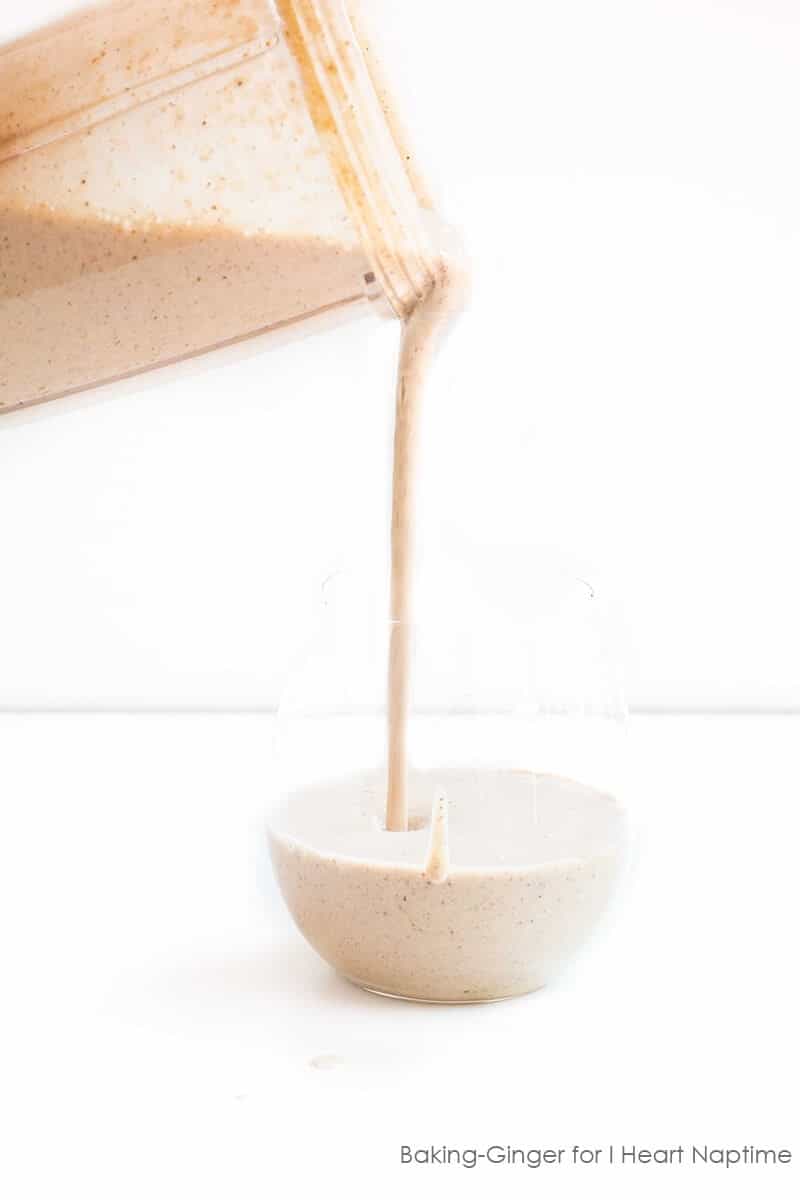 Love this easy and healthy recipe? You'll enjoy these, too!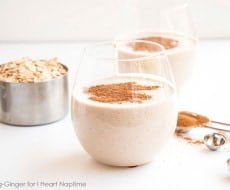 Cinnamon Roll Breakfast Smoothie
incredibly healthy and delicious, this quick smoothie is the perfect breakfast to start off the day!
Print
Ingredients
1 Cup Rolled Oats
3/4 Cup Yogurt
2 tablespoons Brown Sugar/Coconut Sugar
1 Cup Almond Milk
1 tsp Cinnamon
1/2 tsp Vanilla
1/4 Cup Pecan Nuts
1 Frozen Banana
Instructions
Place all the ingredients into your blender.

Blend until smooth.

Serve and enjoy.
Nutrition Facts
Cinnamon Roll Breakfast Smoothie
Amount Per Serving
Calories 416 Calories from Fat 144
% Daily Value*
Total Fat 16g 25%
Saturated Fat 3g 15%
Cholesterol 11mg 4%
Sodium 211mg 9%
Potassium 550mg 16%
Total Carbohydrates 60g 20%
Dietary Fiber 7g 28%
Sugars 24g
Protein 10g 20%
Vitamin A 2.6%
Vitamin C 6.8%
Calcium 31.4%
Iron 12.8%
* Percent Daily Values are based on a 2000 calorie diet.