Jump to Recipe⌄
EASY Cashew Chicken Lettuce Wraps
EASY Cashew Chicken Lettuce Wraps …this delicious recipe tastes better than take out and is done in 20 minutes. A one pot dish the whole family will love!
This recipe is perfect for summer and one you need to put on your "must try" list. It's one my whole family loves and a dish my husband and I always end up going back for seconds. The chicken is so tender and the sauce on top is truly divine. We love serving the cashew chicken in lettuce wraps, but you could also serve over a bed of rice.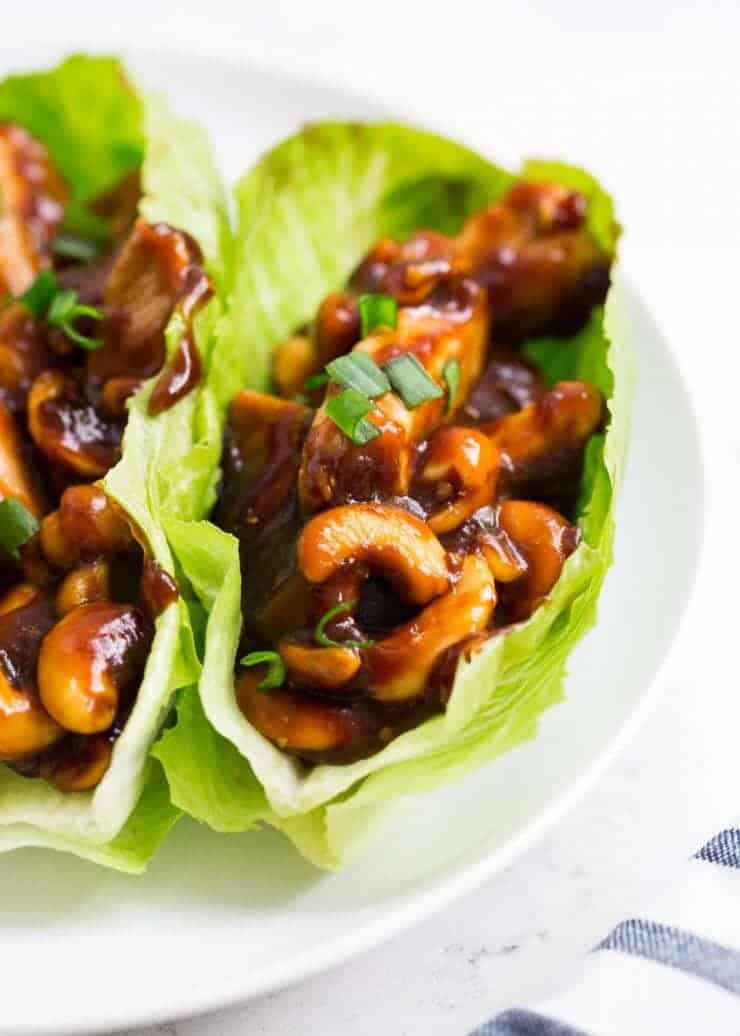 The cashews hidden throughout this dish are definitely what take the chicken over the top. Cashews are one my favorite snacks, so any chance I can sneak them into dinner, it's a win. They have so much flavor and are always satisfying. I love to use the salted roasted cashews for this recipe… it always adds the perfect flavor. I may have snuck a few cashews while making it too. ;)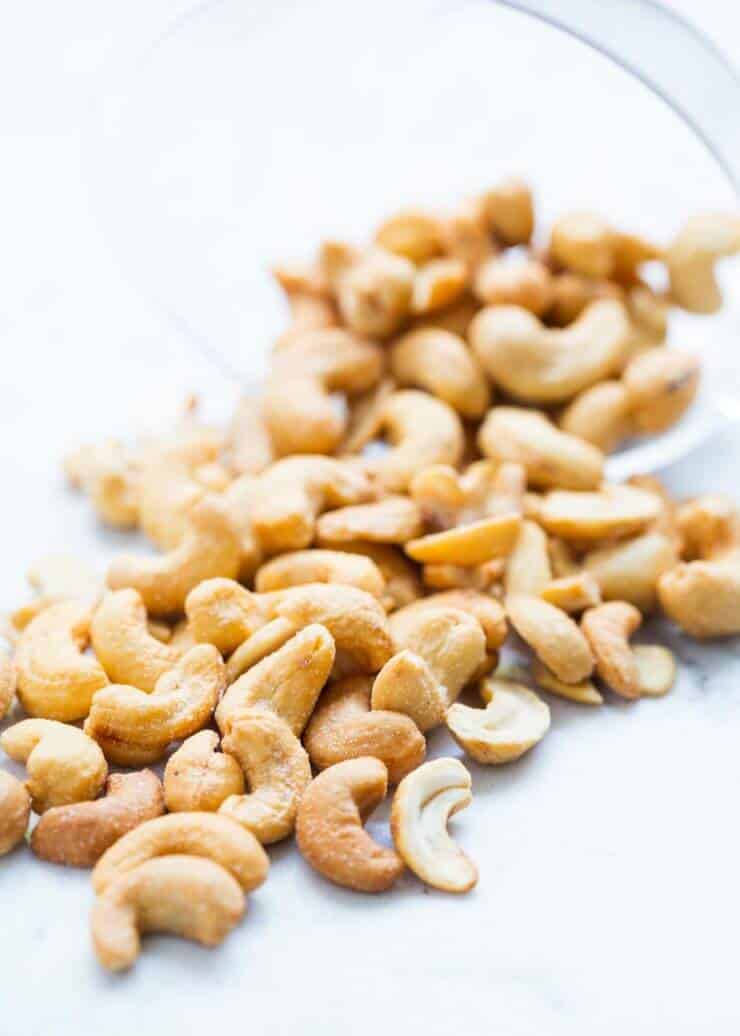 The sweet and tangy sauce is what truly takes this cashew chicken over the top. It has the perfect flavor!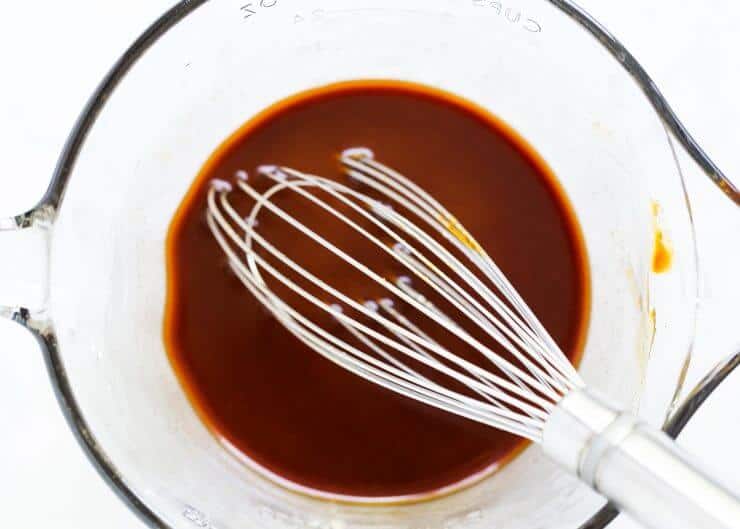 The best thing about this recipe is it's made in one pan and done in 20 minutes. Then all you need to do is serve it in a lettuce wrap. We like to add a few green onions on top too.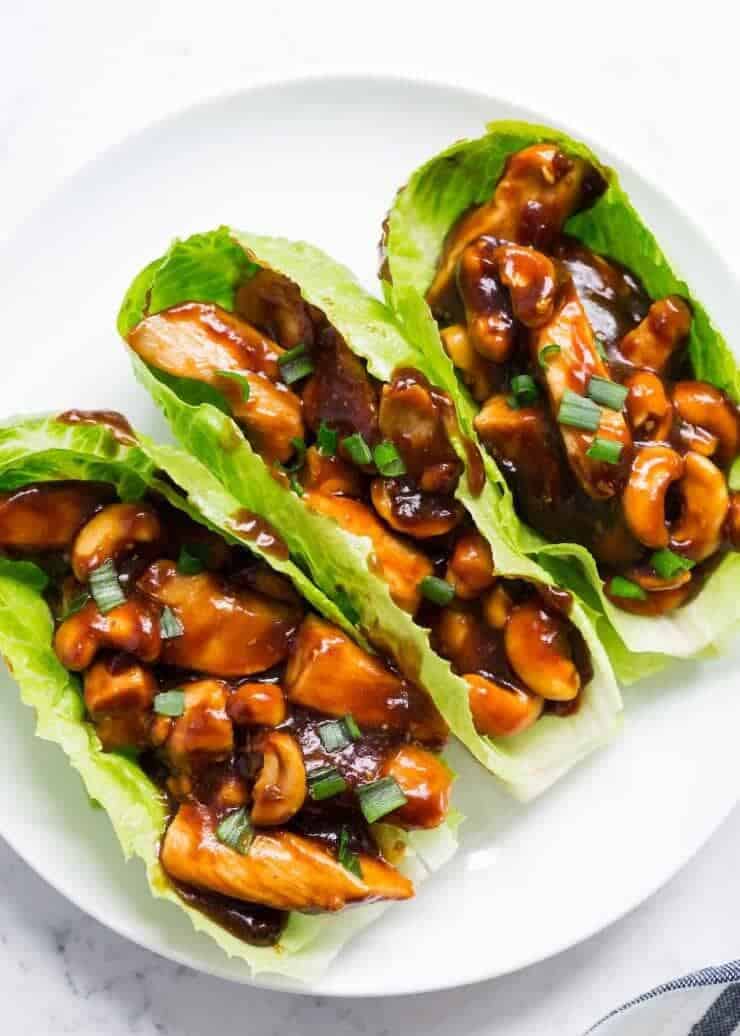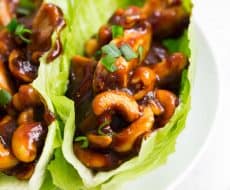 Cashew Chicken
Ingredients:
1 Tablespoon salted butter
1 teaspoon olive oil
2 pounds chicken breast, cut into 1-inch pieces
2 teaspoons minced garlic
3/4 cup chicken stock
1/4 cup low sodium soy sauce
3 Tablespoons hoisin sauce
1 1/2 Tablespoon rice vinegar
2 Tablespoons corn starch
Salt and pepper, to taste
3/4 cup unsalted cashews
Lettuce cups or butter lettuce
Green onions, for serving, optional
Directions:
Heat the butter and oil in a large skillet over medium heat. Once the butter has melted, add in a single layer of chicken. Add a salt and pepper to chicken. Allow to cook for 3 minutes, or until brown and then flip onto the other side. Let cook an additional 3 minutes, or until golden brown. Turn the the heat to low and then stir in the garlic and cook.
While the chicken is cooking, whisk together the chicken stock, soy sauce, hoisin sauce, vinegar, and corn starch in a small bowl. Stir into the skillet and cook with chicken over low heat, until the sauce has thickened. Stir in cashews.
Serve in lettuce cups or over rice if preferred. Top with chopped green onions if desired.
For a little heat, add a few dashes of hot sauce or sriracha sauce to the sauce.
All images and text ©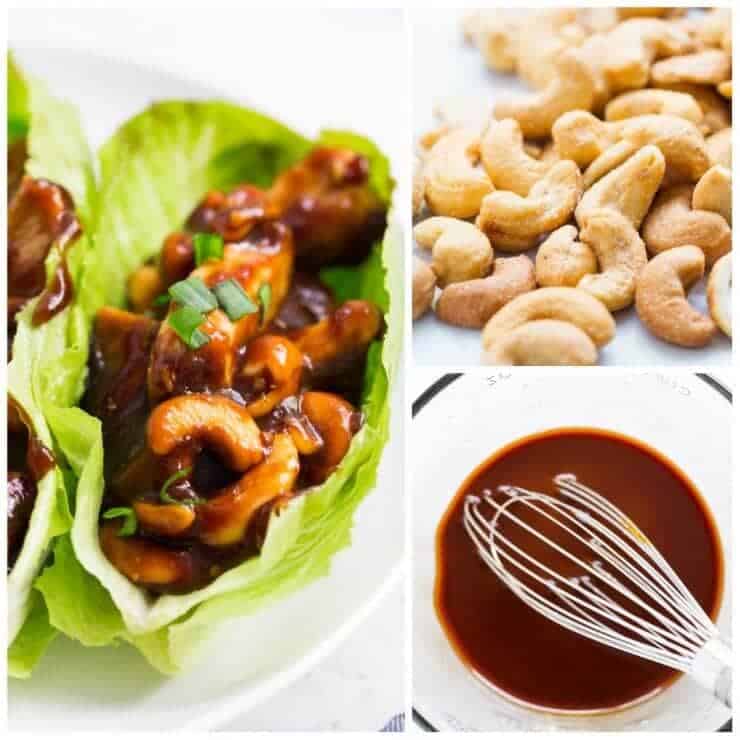 Seriously, get in my belly! I can't wait to make this again. I think it needs to happen this week.

Hope you enjoy this recipe! It's one of our favorites :)
Looking for more lettuce wraps ideas? You'll love these too: