Jump to Recipe⌄
Chicken and Vegetable Stir Fry
Easy 20 minute meal -chicken and vegetable stir fry.
Soo I have to admit… I'm kind of picky. I don't really like Chinese food, and I DO NOT like sea food. You will never see me post anything fishy around here. ;)
There are a few Chinese dishes I do love.  I love PF Changs Lettuce Wraps and Honey Seared Chicken. And I like Pandas Orange Chicken with fried rice. That's as far as it goes eating out.  However at home I love to make stir fry. It's super easy and actually pretty healthy! I love that you can add variation as well. Like I said I'm kind of picky so I stick to bell peppers, carrots and maybe broccoli. So here's my recipe… it may even be similar to yours!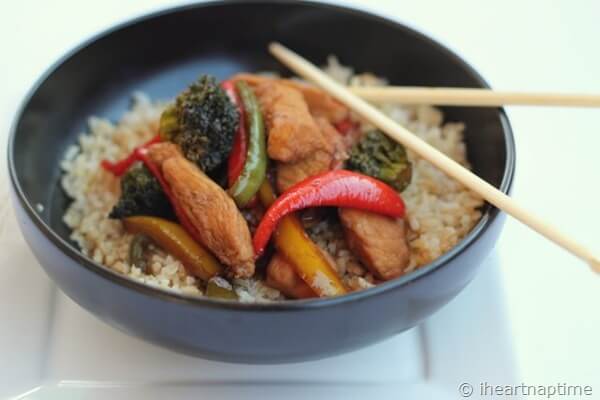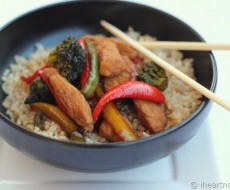 Chicken and Vegetable Stir Fry
Ingredients:
1 lb. chicken cut in strips
1/2 onion cut in strips
1-2 whole carrots cut in slices
1 red, green and yellow bell peppers
1 head broccoli
Any extra veggies you want to throw in
1 1/2 cups of Yoshida's Gourmet Sauce
1 cup of Rice
Directions:
1. Cook rice following directions on package.
2. Then slice veggies and chicken into strips.
3. Next place the veggies and chicken in a large Wok or frying pan. Cook over medium heat.
4. After a couple of minutes pour Yoshida's sauce in. Let this cook for about 10-15 minutes over medium heat. Serve when chicken is done over rice.
All images and text ©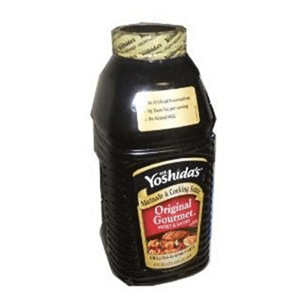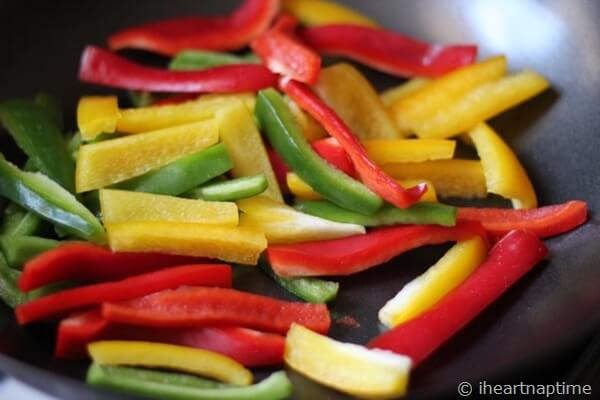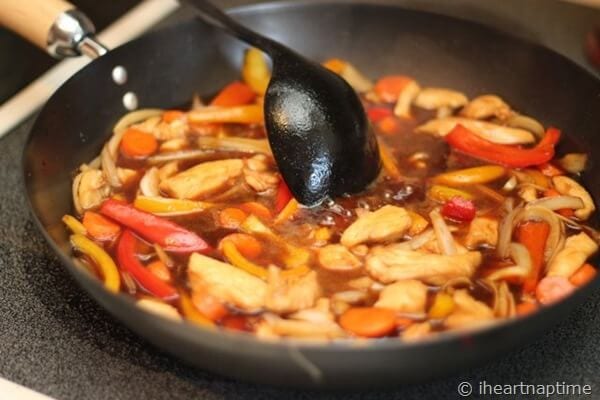 Serve over rice and enjoy!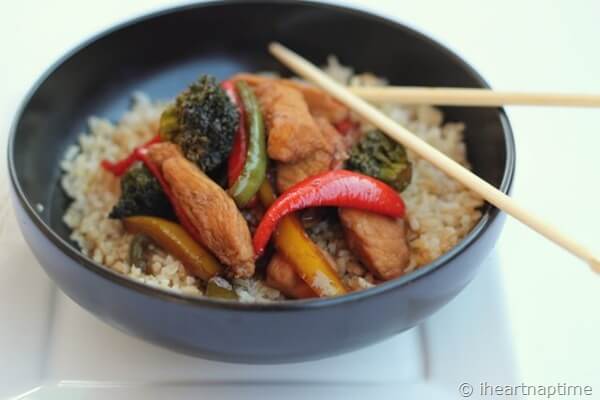 Yum! I love chicken stir fry… so easy and YUMMY!! Perfect for summer.
Do you love stir fry?
What do you put in yours?