Slow cooker honey chicken w/ quinoa
If you know me, I'm all about quick and easy DELICIOUS recipes! This slow cooker honey chicken is one of those recipes. The chicken has such a unique flavor and leaves your family begging for more! They'll think you slaved all day in the kitchen. Shh! Don't tell. They don't have to know it only took you five minutes to make. ;) This dish is also pretty healthy as well. You can cut back on the honey to make it even more healthy. It's one of our family's new favorite recipes!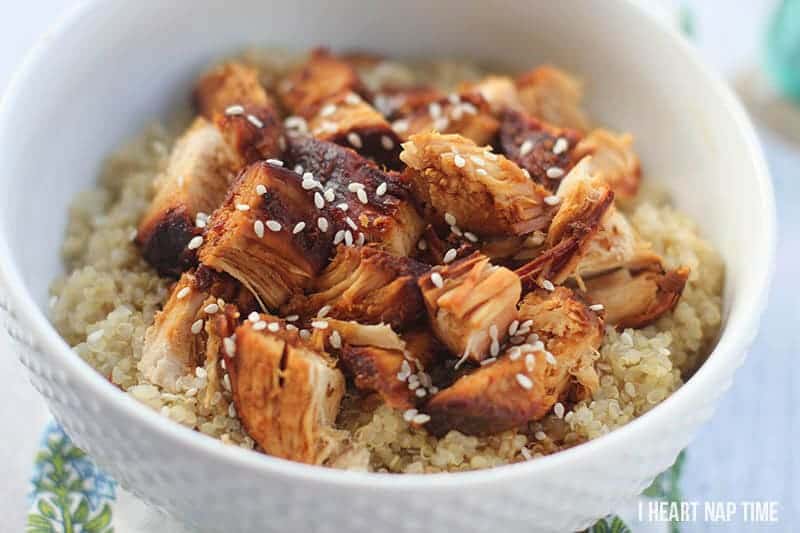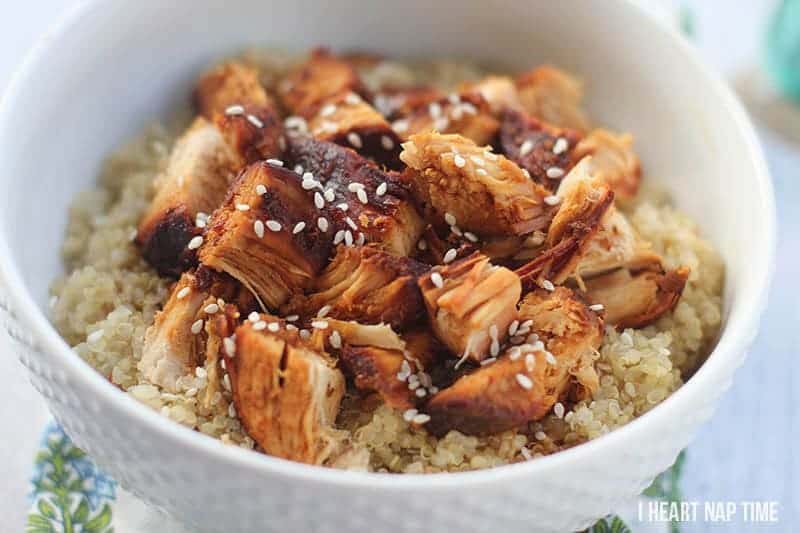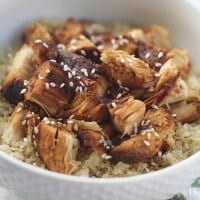 Slow cooker honey chicken w/ quinoa
Yield: 4 to 6 servings
Prep Time: 10 minutes
Cook Time: 3 to 4 hours
Ingredients:
1.5 - 2 pounds chicken breasts
1/2 cup soy sauce
1/2 cup honey
1 TB olive oil
1 tsp onion powder
2 cloves garlic, minced
1 tsp kosher salt
1/2 tsp pepper
Sliced green onions, optional
Sesame seeds, optional
Cooked quinoa or rice, for serving
Directions:
1. Place chicken breasts in a crock pot. Combine soy sauce, honey, olive oil, onion powder, garlic, salt and pepper in a medium bowl. Stir until combined. Pour sauce over chicken. Cook on low for 3-4 hours, or until the chicken easily falls apart.
2. Serve chicken over cooked quinoa. Add extra sauce and top with green onions and sesame seeds if desired.
Enjoy!
If you like lots of sauce, feel free to double the recipe :)
Mmm… tasty!
So are you a crock pot fan? What are some of your favorite recipes?
Looking for more crock pot recipes? You'll love these:
Join in! Leave a comment!
Comments