Cranberry Apple Cider Mix by Jenny Raulli of Bloom Designs Online for I Heart Naptime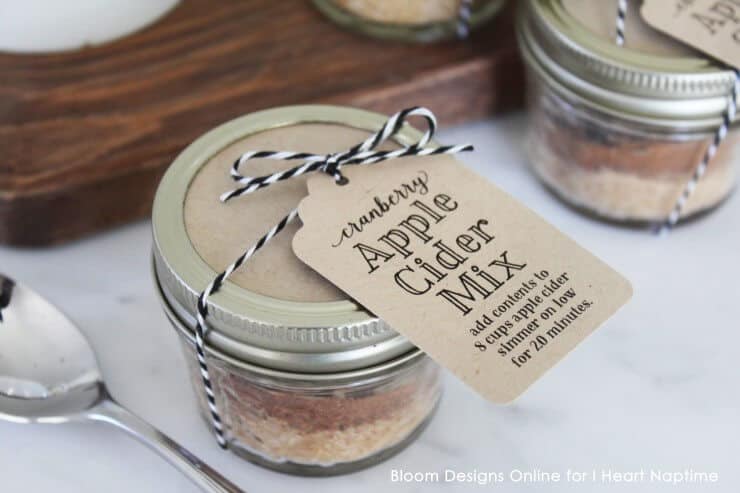 Hi Everyone! Jenny Raulli from Bloom Designs Online back today to share a sweet little fall treat with you. When you think of fall what are the first three words that come to your mind? Leaves, pumpkins and of course, apples! I don't think there is anything better than a warm cup of spiced apple cider in fall. It is truly comforting. I wanted to spread that feeling, so I put together these Cranberry Apple Cider Mix jars. Get all your ingredients set up in an assembly line and make a bunch of these to pass out to family, friends, hostess, and neighbors over the next few months. The effort will be much appreciated!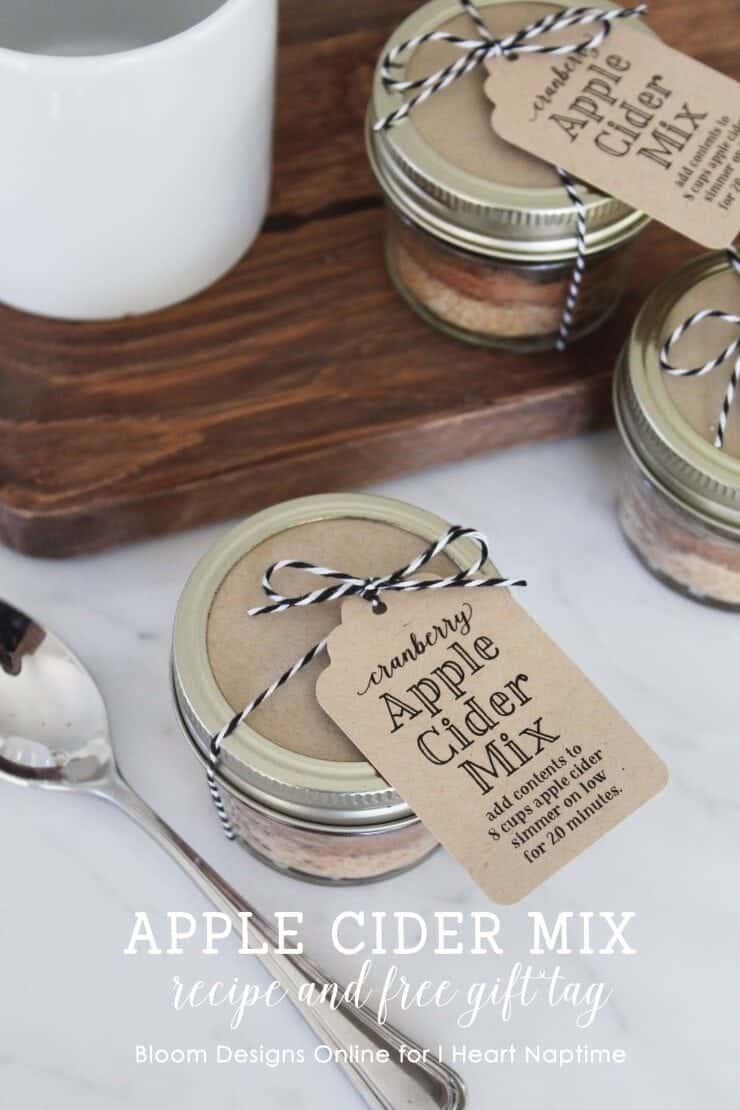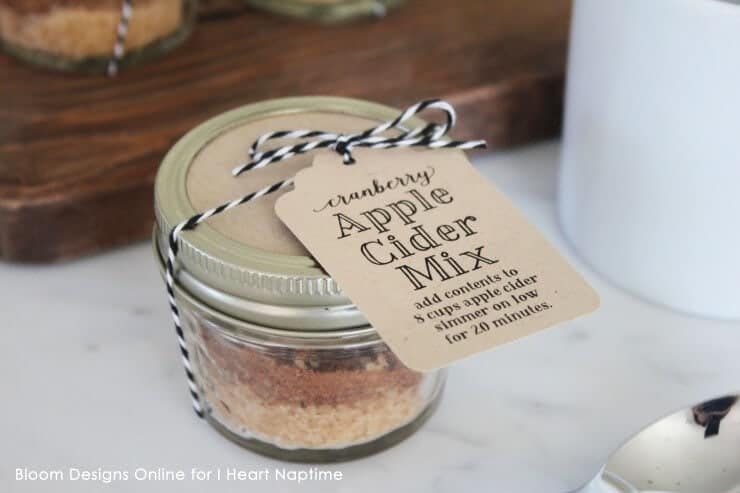 Layer in order in a mini mason jar
1/4 cup raw sugar
1 teaspoon ground cinnamon
1/2 teaspoon ground nutmeg
1/4 teaspoon ground cloves
dried cranberries to the top
Download our free tags with direction for making the cranberry apple cider HERE. I printed my tags on kraft paper but you can you white or any light color. Cut the tags into rectangles or use a tag shaped punch to make tags like mine. Please remember that the tags are for personal use only. :)
Hope you enjoy these as much as I do. For more fun fall ideas and free printable visit Bloom Designs on Facebook, Instagram, and Pinterest.
XO,
Jenny
Love this apple-y autumn recipe? You'll love these, too!