These delicious and easy apple desserts are perfect to enjoy during the fall season. Whether it's a pie, cake, bread or more, you're sure to satisfy your apple craving with any of these recipes!
Quick and Easy Apple Desserts
As soon as fall arrives, give me ALL things apple (especially desserts!). This list of desserts is so amazing that I can't even pick a favorite. Each recipe highlights the fresh, sweet flavor and tastes so delicious.
This time of the year the air is crisp and gorgeous apples are in season. There are so many delicious recipes that you could make a different one each day of the season. There is sure to be a dessert you'll love somewhere on this list.
Many of these recipes will tell you which ariety will work best with the recipe. Truthfully, whatever you have on hand will probably work, but the general rule of thumb is to use a more tart apple for baking purposes. As it cooks, sugars will naturally be released, so reach for varieties such as granny smith, Braeburn, and Jonagold.
Ready to get baking? Here are some of the BEST recipes to make this season! And don't forget to top your desserts with a scoop of vanilla ice cream, whipped cream and a drizzle of salted caramel. :)
How to Pick the Best Apples
Whether you're going apple picking or choosing some at the local grocery, look for apples that have the characteristics below.
Color: A vibrant red or green color without any dark or bruised spots on the skin.
Smell: A fragrant smell that's sweet and fresh.
Touch: Mostly firm and crisp without any super soft spots.
Favorite Varieties to Use
When baking with apples, you want to use varieties that are firm and crisp so that they hold their shape and don't get mushy. My personal favorites for making desserts are Granny Smith, Honeycrisp, Fuji or Golden Delicious. Their flavor and texture is just right!
All Things Apple Pie
It doesn't get more classic than apple pie. These recipes are not your average pie, however. Each one of these incredible desserts have their own twist that make them some of the best desserts ever.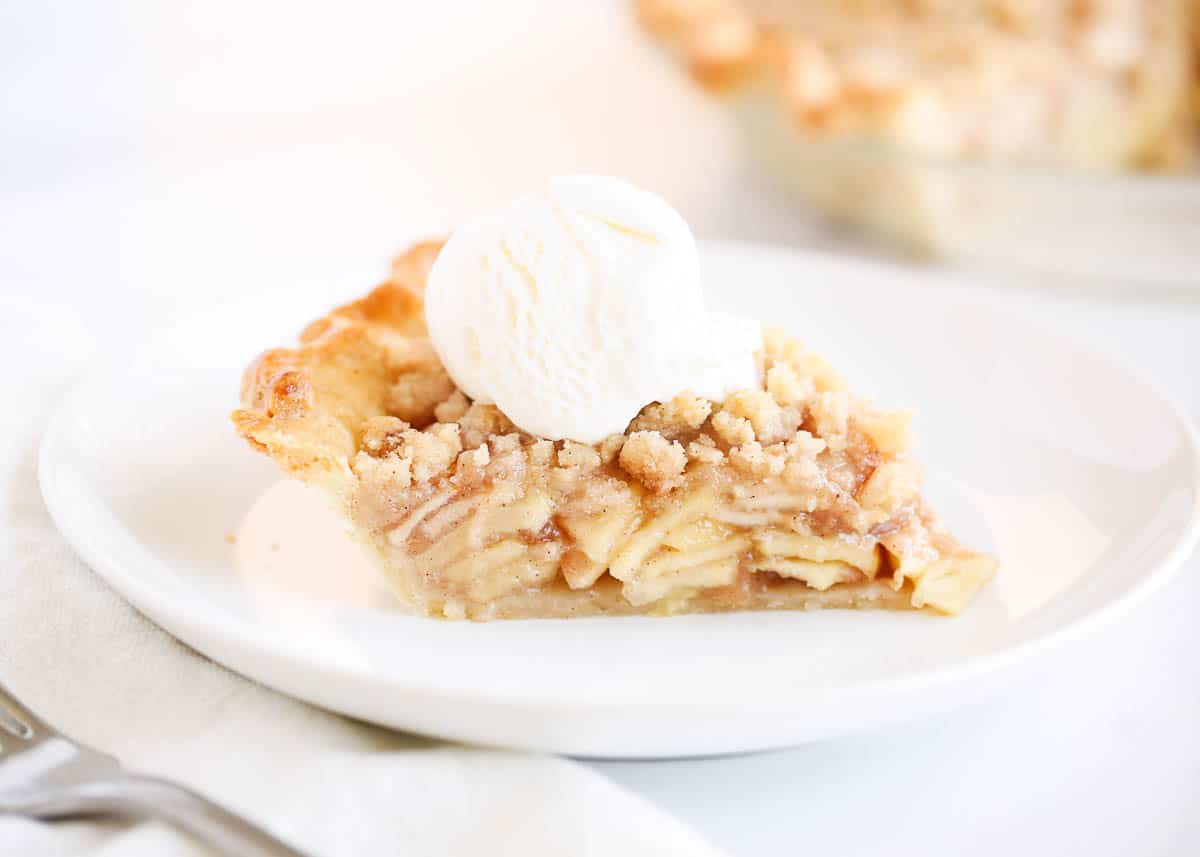 Dutch Apple Pie – Made with a flaky pie crust, apple filling and a buttery crumble topping.
Brown Bag Apple Pie – The brown bag helps seal in all the delicious flavors. It's my absolute favorite way to make it!
Caramel Apple Pie Bars – All the same pie flavors, but made with an easy shortbread crust instead.
Apple Pie Filling – Perfectly caramelized cinnamon sugared apples that are tender and bursting with flavor in every bite.
Apple Cheesecake Pie – A fun twist on the classic that includes a rich and creamy cheesecake layer.
Apple Pie Cupcakes – Filled with apple filling and topped with a creamy cinnamon buttercream.
Bread and Muffins
These delicious bread and muffin recipes are the perfect way to showcase this amazing fruit. I love that you can enjoy them for breakfast, dessert or even as a snack. My family loves each and every one of these!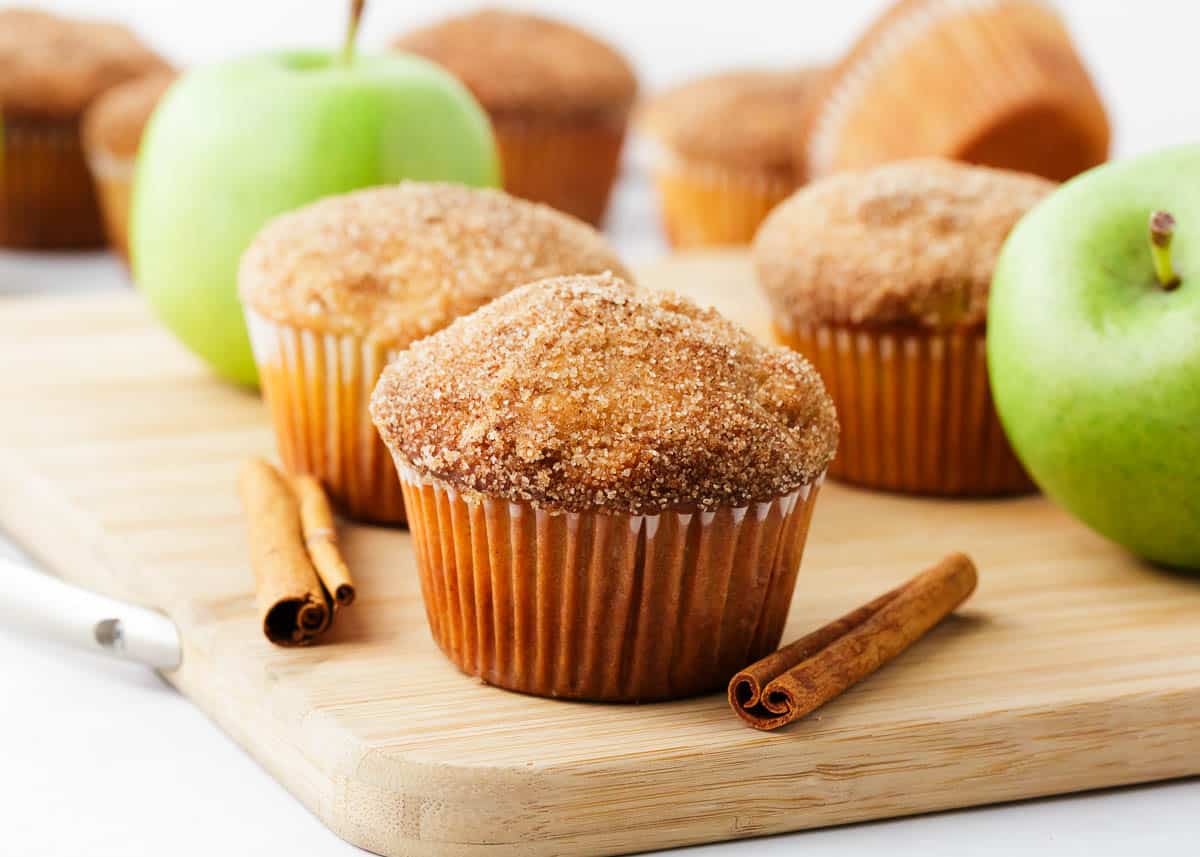 Apple Cinnamon Muffins – Moist, fluffy and perfect for both kids and adults. Double the batch and freeze half for later!
Caramel Apple Monkey Bread – Ooey gooey and so delicious! Made with canned biscuits which makes it even easier to make.
Apple Pull Apart Bread – This will become your new favorite! Topped with a rich and sweet caramel icing that's out of this world.
Apple Cinnamon Pancakes – Fluffy pancakes filled with grated apples and cinnamon. The perfect fall breakfast!
Apple Crepes – If you love traditional crepes, this delicious fall variation will become your new favorite!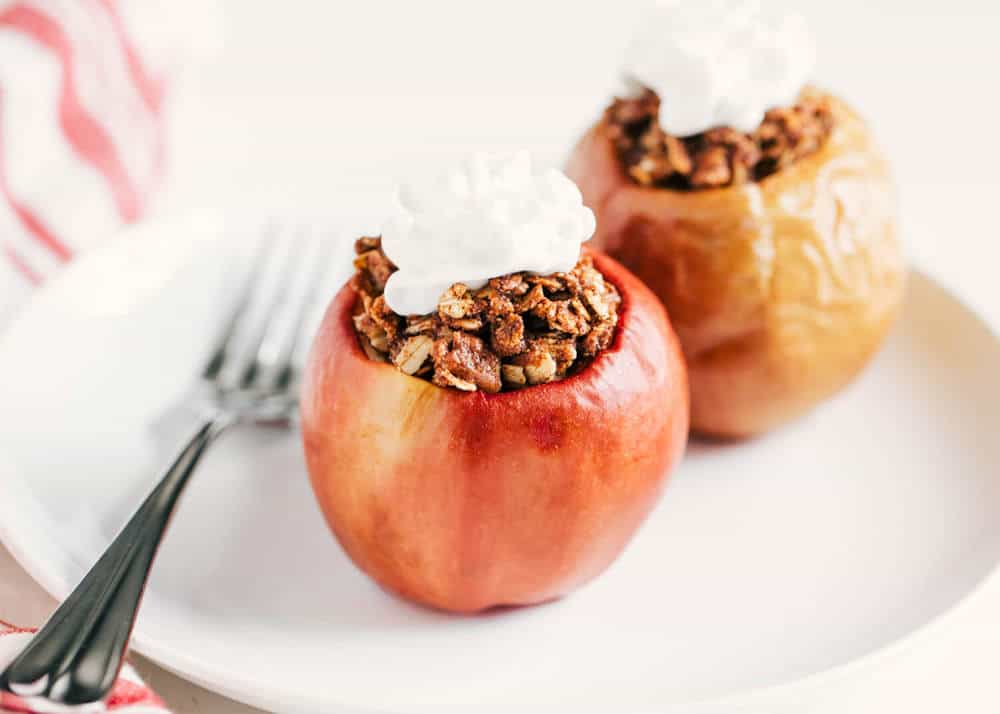 Cinnamon Oat Baked Apples – The same flavors as the pie, but with less calories and work!
Crockpot Apple Butter – Naturally sweet on it's own, with no sugar added.
Crockpot Applesauce – The perfect snack for your little ones. Add as little or as much sweetener as you'd like.
Cinnamon Apple Chips – Baked in the oven until crispy and sweet. Swap the potato chips with these for a heathier option!
HUNGRY FOR MORE? Subscribe to my newsletter and follow on Facebook, Pinterest and Instagram for all the newest recipes!
The Full List
Click on the links below to find the recipes for all of the easy apple desserts mentioned above!
So, which recipe are you going to try first? Comment below!