Jump to Recipe⌄
German Pancakes, AKA Fluffy Pancakes!
German Pancakes, AKA Fluffy Pancakes! – a family favorite, perfect for breakfast, brunch, or breakfast-for-dinner. My kids always get so excited when I make this recipe!
This recipe is one of our family's favorites! My mom would always make these growing up, and we all loved them! You must try them, and you must top them with candy syrup. Yummmy!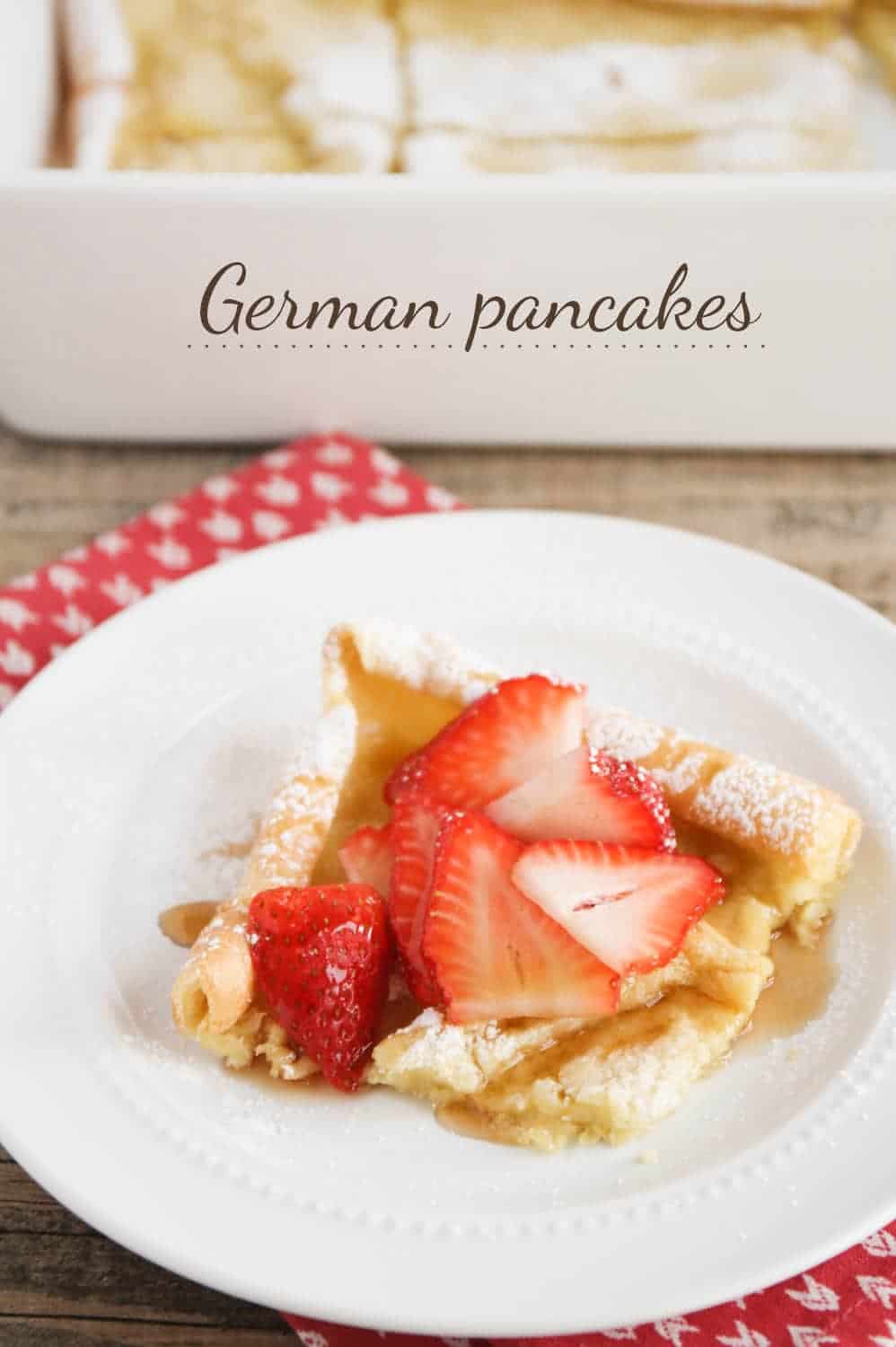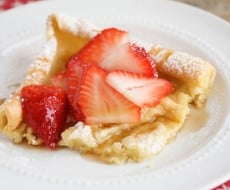 German Pancakes, AKA fluffy pancakes!
Ingredients:
3 T melted butter
1/2 c. flour
1/8 t salt
1/2 t vanilla
1 T sugar
1/4 c milk
3 eggs
Directions:
1. Preheat oven to 400 degrees
2. Place melted butter in an 8×11 pan. You could also just place the butter in the pan and put it in the oven to melt while you mix up the other ingredients.
3. Mix flour, sugar, salt in medium sized bowl. Add milk, vanilla and beat in ONE egg at a time.
4. Pour mixture over melted butter and bake 15-20 min. The pancakes will rise up really high in the corners and then fall down after it has been taken out. It's really fun for the kids to watch!

MY OTHER RECIPES
All images and text ©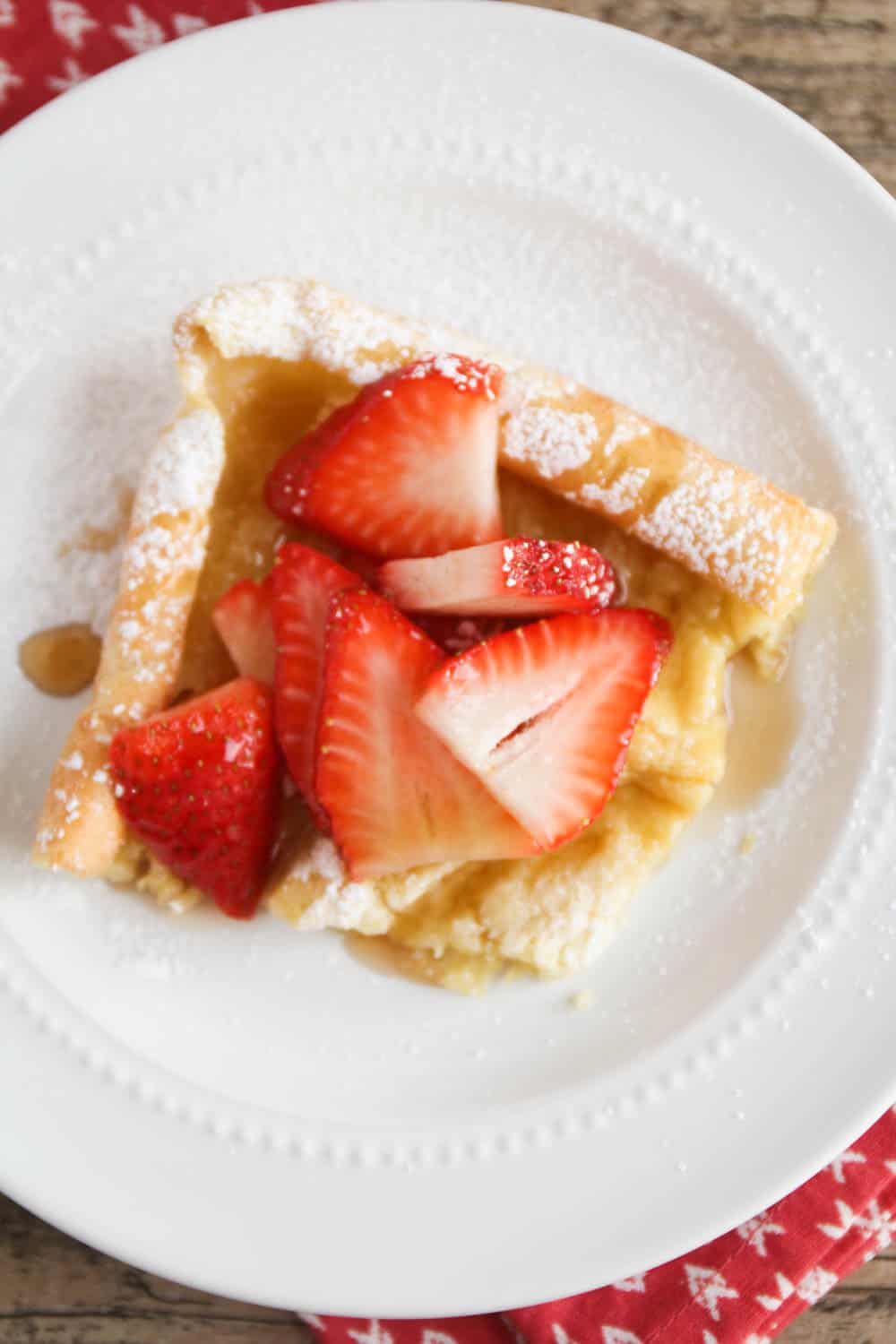 Enjoy with candy syrup, maple syrup, jam or cinnamon sugar.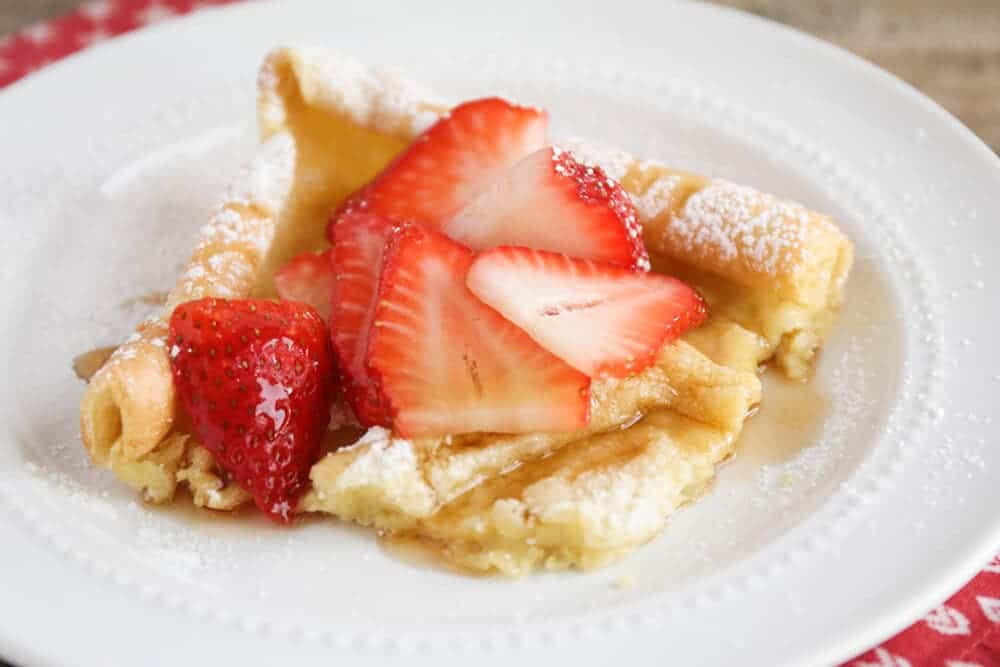 YUM!! Enjoy!
Post originally published May 4, 2011; republished with new images March 14, 2016. Below is an original photo from the original publish date.
Have you tried German Pancakes? If not … what are you waiting for?!
Looking for other great breakfast ideas? You'll love these, too!