Jump to Recipe⌄
Recipe for cheesy potatoes
My favorite recipe for cheesy potatoes -aka funeral potatoes or cheesy potato casserole. This dish is so comforting, always a crowd pleaser and perfect for any holiday dinner.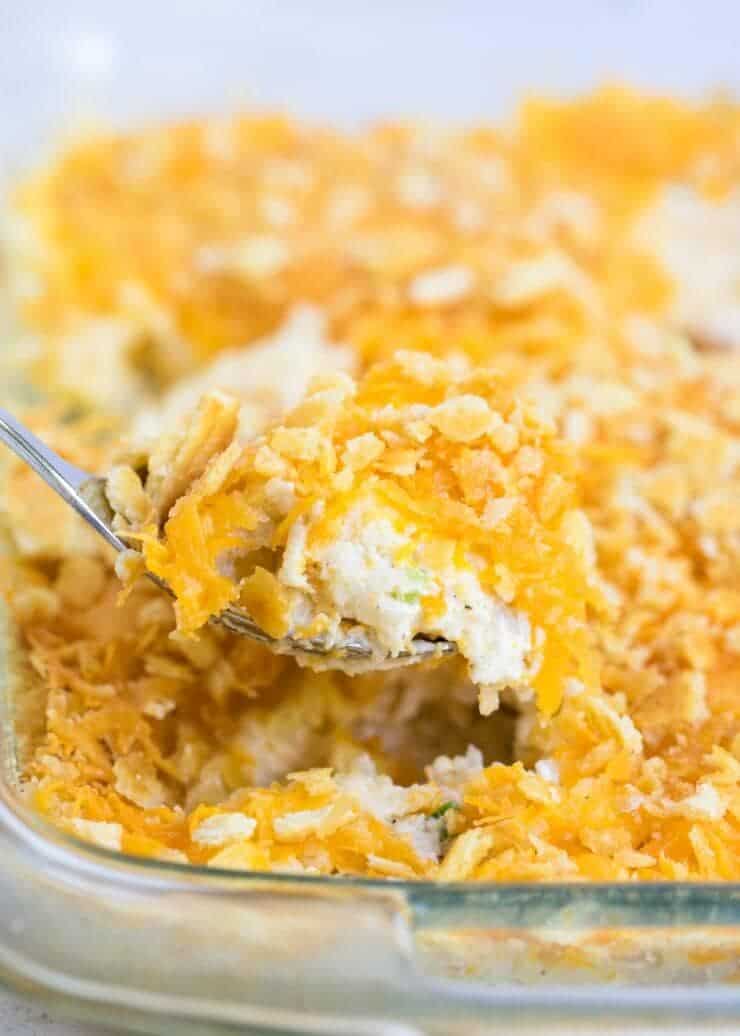 If you're looking for a recipe for cheesy potatoes for your holiday dinners this year… I've got your back! These cheesy potatoes are to die for! We have them at every holiday and they are always a HUGE hit! They are my moms specialty…and a recipe passed down from my Grandma. I made them for a church event a few weeks ago and had to call her for the recipe. Of course, now I have to share them with you.
I shared this recipe a few years back, but thought I would repost it for you all. These cheesy potatoes are one of my all time favorite side dishes. If you know me, I absolutely LOVE potatoes. You can usually find my plate ratio with mostly potatoes on Thanksgiving. Of course I love homemade mashed potatoes and gravy, but then you can't miss the cheesy potato casserole as well!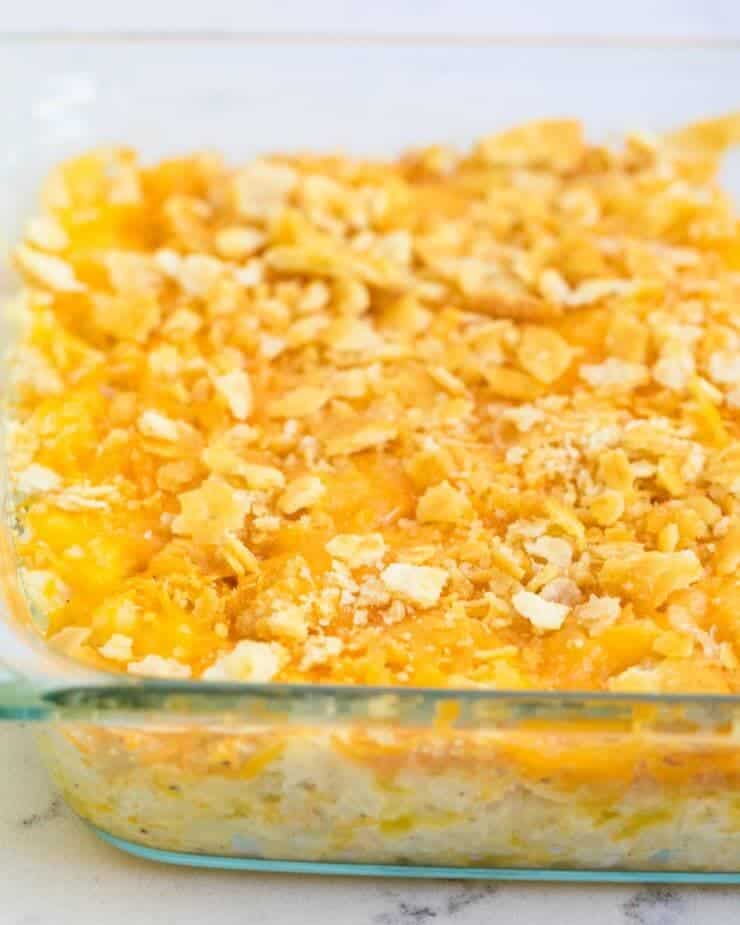 Recipe for cheesy potatoes
If you haven't tried it, it's a must this year. We always make these for Christmas and Easter (served with ham, vegetables, and homemade rolls). The version my mom makes omits the cream of chicken and cracker topping (to save on calories), but I love the extra creaminess it adds and the crunchy topping. So I go all out for the holidays. Feel free to omit as well if you'd like, they are still super yummy ;)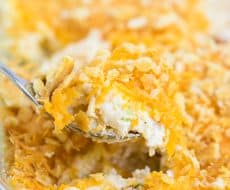 Recipe for cheesy potatoes
Ingredients:
1 (30 ounce) bag Ore Ida hash browns (country style shredded potatoes or cubed), thawed
1 bunch green onions chopped (about 1/4 cup)
16 ounces sour cream
1 can cream of chicken (or celery) soup
1 teaspoon kosher salt
1/2 teaspoon pepper
1/4 cup melted butter + 2 Tablespoons
2 cups shredded cheddar cheese
1/2 cup crushed ritz (cornflakes, potato chips or panko crumbs) -optional
Directions:
Pre-heat oven to 350°F. Butter a 9×13 dish and set aside. In a medium sized bowl combine: potatoes, green onions, sour cream, cream of chicken, salt, pepper, 1/4 cup melted butter and 1 cup of cheese. Stir until combined. Then spread into the baking dish.
Top with remaining shredded cheese and then the ritz if desired. Drizzle the remaining 2 Tablespoons of melted butter on top. For shredded hash browns bake for 30 minutes (for cubed about 40), or until bubbling hot.
To lighten up, omit the cream of chicken soup, crushed ritz + extra butter, use light sour cream and less cheese.
All images and text ©
Here's the original photo from 2012 topped with cornflakes :)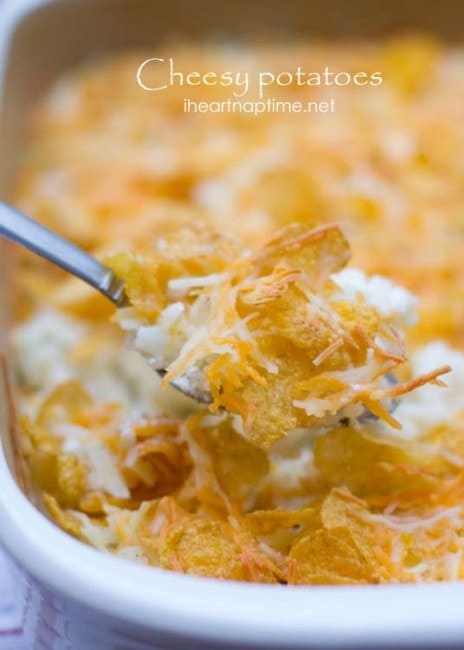 Enjoy!!
If you liked this recipe… you'll love these potato recipes: