I have quite the treat for you today! Chocolate chip OREO cookie bars. We were doing our usual Sunday baking this past week and planned to make Congo Bars. After sifting through the pantry, to my surprise we only had half a cup of chocolate chips. WHAT?!
Well, I looked around some more and I was able to round up some OREO's and white chocolate chips and decided I would give it a go. It was the perfect combo. These turned out amazing! We topped these bad boys with a scoop of vanilla ice cream and we were all in heaven. Love Sundays so much!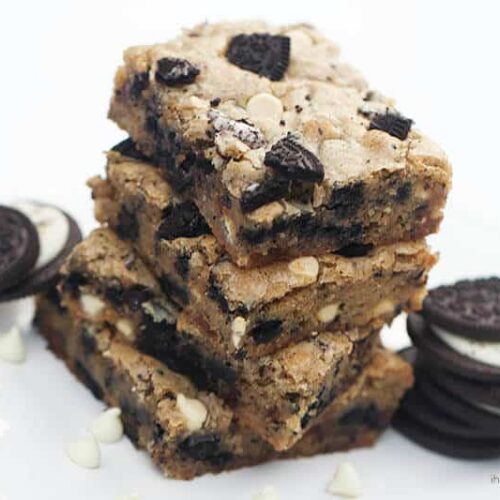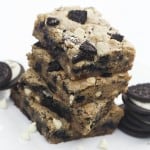 Chocolate chip OREO cookie bars
Yum! You have to try these OREO cookie bars! They are so good!
Instructions
Pre-heat oven to 325 degrees. Cream butter and sugar in a large bowl with a mixer. Add in eggs and vanilla and stir until combined. Mix the baking powder and salt with 1 cup of flour. Pour into the butter mixture and stir in the rest of the flour. Fold in OREO's and chocolate chips.

Line a 13×9 with foil and press dough into pan with flour on your hands. Place in oven and bake for 25-35 minutes on until lightly browned. Oven temps will vary. Test with a tooth pick.

If you would like you may take the bars out 15 minutes in and top with OREO's and white chocolate chips.

Allow bars to cool and enjoy with a cold glass of milk!
---
Calories: 238kcal | Carbohydrates: 37g | Protein: 2g | Fat: 9g | Saturated Fat: 5g | Cholesterol: 35mg | Sodium: 140mg | Potassium: 108mg | Sugar: 24g | Vitamin A: 195IU | Calcium: 51mg | Iron: 1.4mg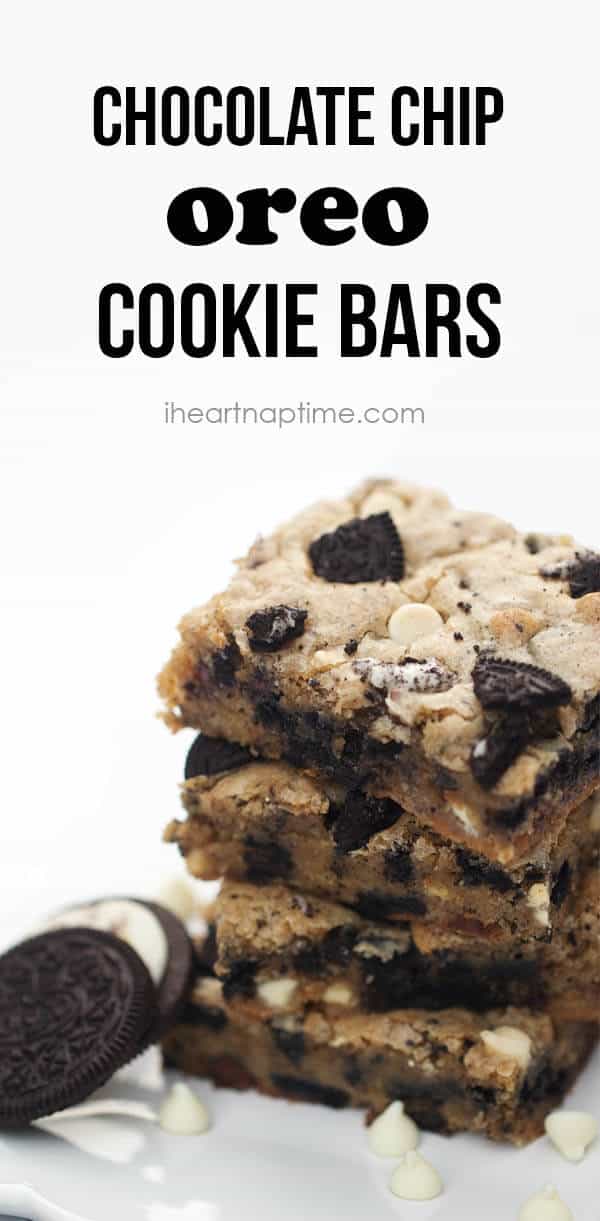 Top with a scoop of vanilla ice cream and hot fudge and you have yourself an even BETTER treat! AMAZING!!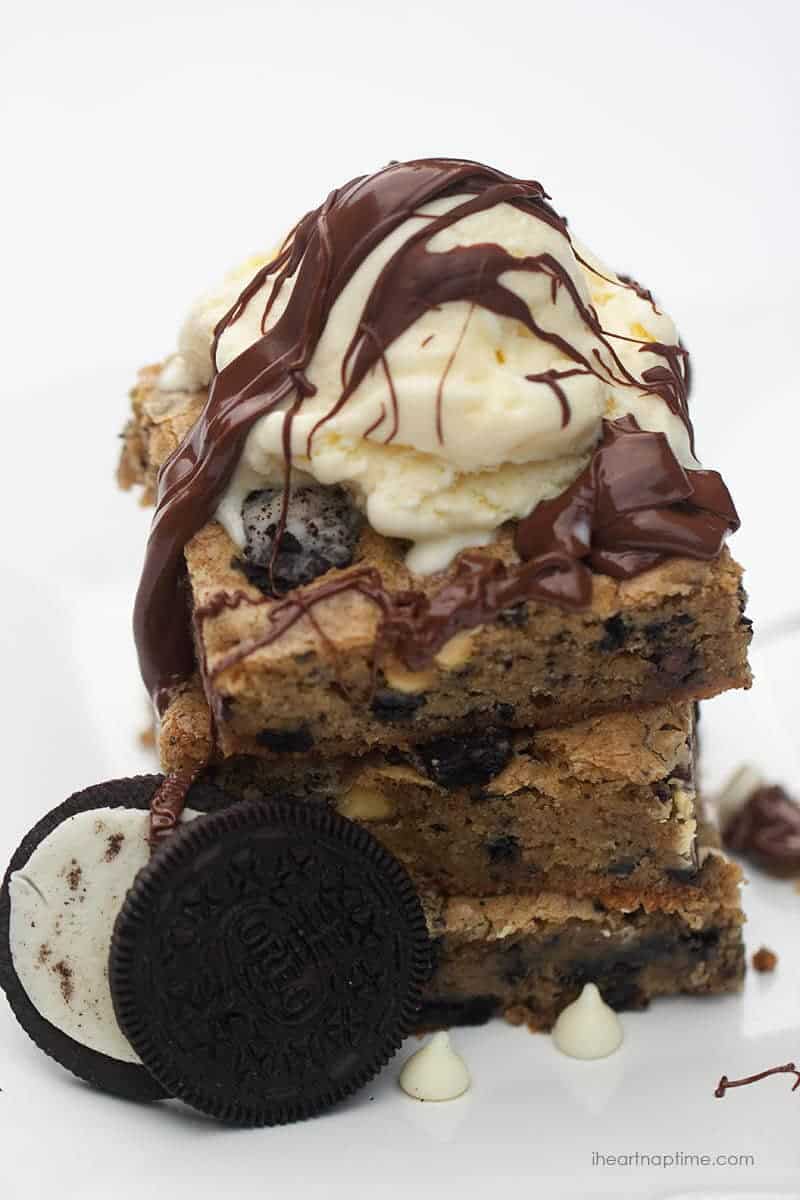 Enjoy! :D