Jump to Recipe⌄
Easy OREO brownies
Oh my goodness! I am so excited to share these simple and delicious OREO brownies with you today! These are so good and since they use a box mix, they are so EASY to make! You know me and my easy recipes. I'm always looking for something quick!
These oreo brownies are rich, chewy and a chocolate lovers dream! This dessert is heavenly. Anything with extra chocolate is a winner in my book. ;)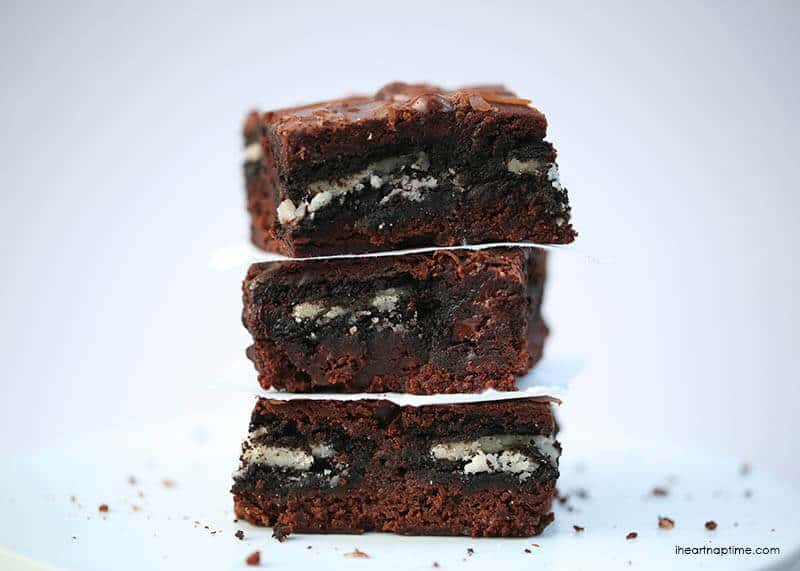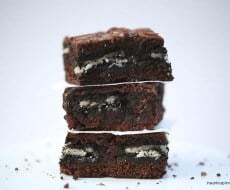 Oreo brownies
Ingredients:
2 boxes of brownie mix (+ ingredients on the box)
1 package of oreos
Directions:
1. Pre-heat oven to 325°.
2. Mix brownies according to package in a large bowl.
3. Line 13×9 pan with foil. Pour in half of the batter and then line bottom of pan with OREO's. Pour the rest of the batter over the OREO's.
4. Bake at 325 for 35-45 minutes or until a tooth pick comes clean.
5. Enjoy with a cold glass of milk!

MY OTHER RECIPES
All images and text ©
For this recipe I used Ghiradelli brownie mix -my absolute favorite! I went big time with DOUBLE chocolate! Mmm… so good! You could of course use your favorite homemade brownies… but I have yet to find that recipe. Share your recipe if you have one you love better than the box. ;)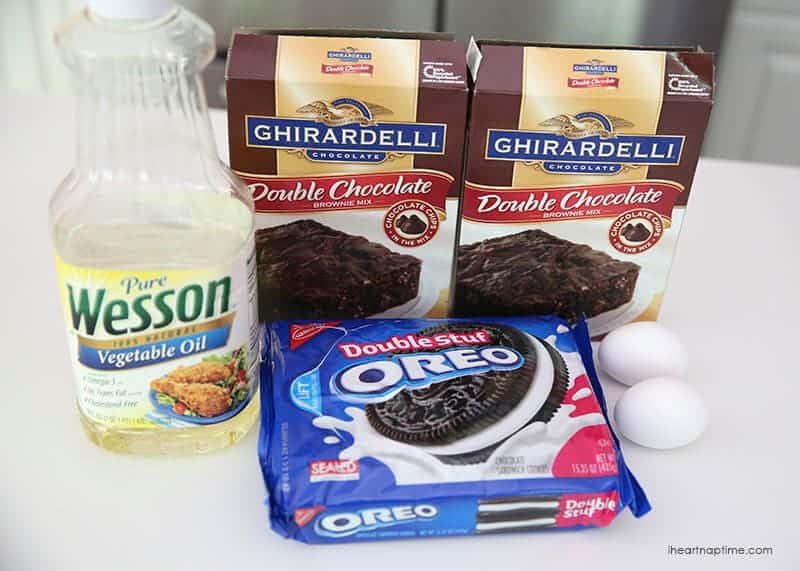 All you're going to do is pour half the batter in the pan and then line the base with OREO's. Then pour the rest of the batter over top.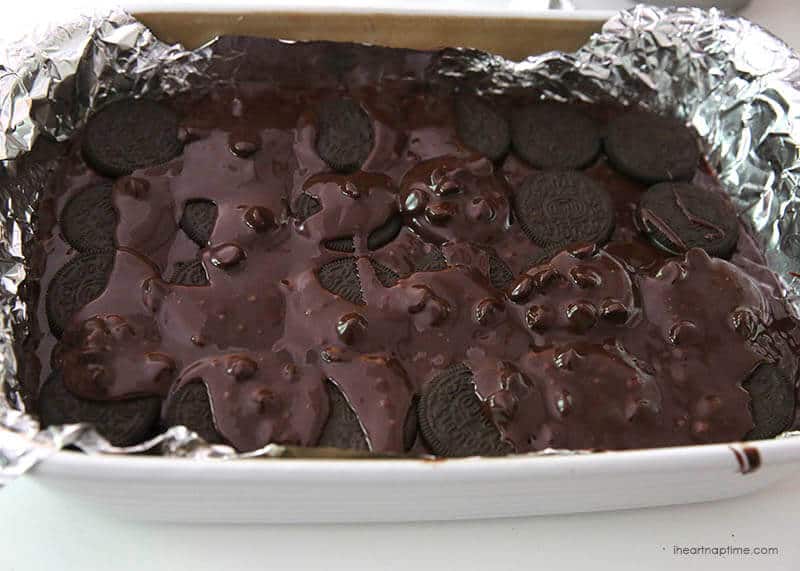 Enjoy with a large glass of cold milk during your hot date! ;)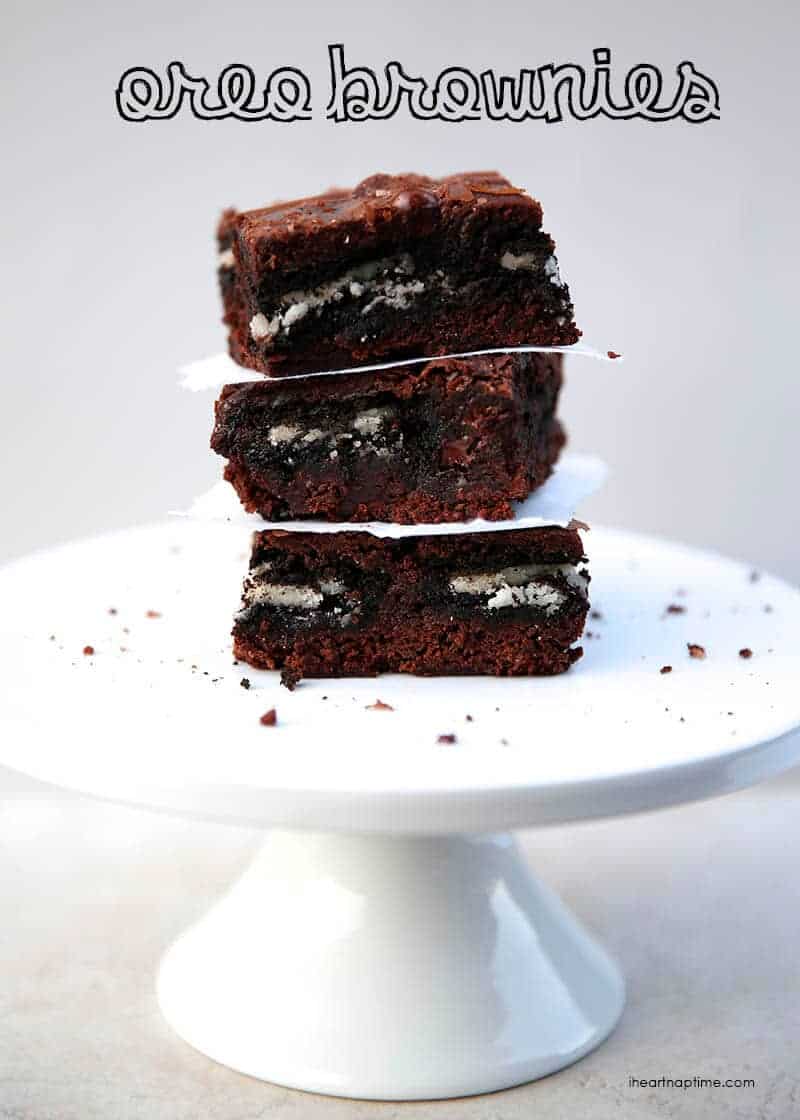 Looking for more OREO recipes? You'll love these:
Chocolate chip OREO cookie bars