EASY Homemade Popsicles made with only 2 ingredients and 100% fruit! The perfect treat for an after school snack to cool off.
Today I have a super simple and fun popsicle recipe for you. I don't know about your kids, but my kids eat popsicles like they are going out of style!
After taking one look at the ingredients in the typical "popsicle" I realized they were pure sugar. That's when I decided we would start making our own sugar-free popsicles.
My kids have loved making them and they are SO much healthier. These popsicles are 100% fruit and taste amazing. They are the perfect summer treat.
I first shared this recipe over at The Idea Room and we've made so many different flavors this summer since. My favorite so far would have to be the strawberry watermelon.
Homemade Popsicles are in credibly easy to make!
Here's what you'll need to get started: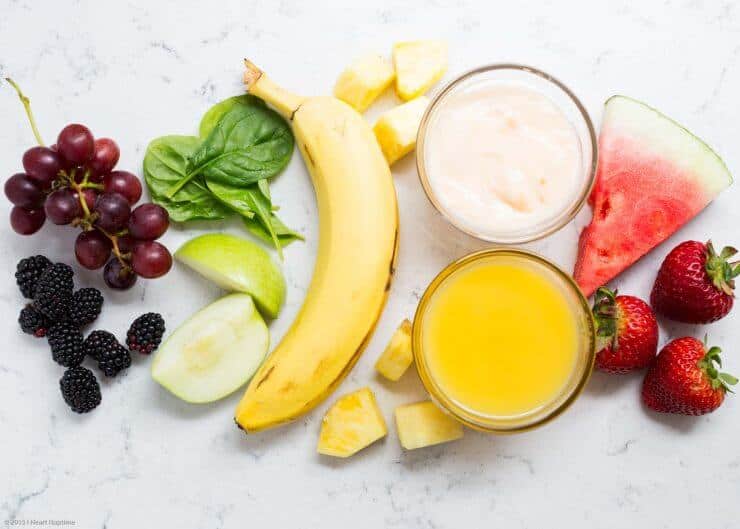 Basically all you need is fresh fruit. You can mix in yogurt as well if you'd like. We like to use whatever is in our fridge. Here are a few of our favorite combos:
Apples, spinach and pineapple juice
Grapes and berries
Orange juice, pineapple and bananas
Strawberry and watermelon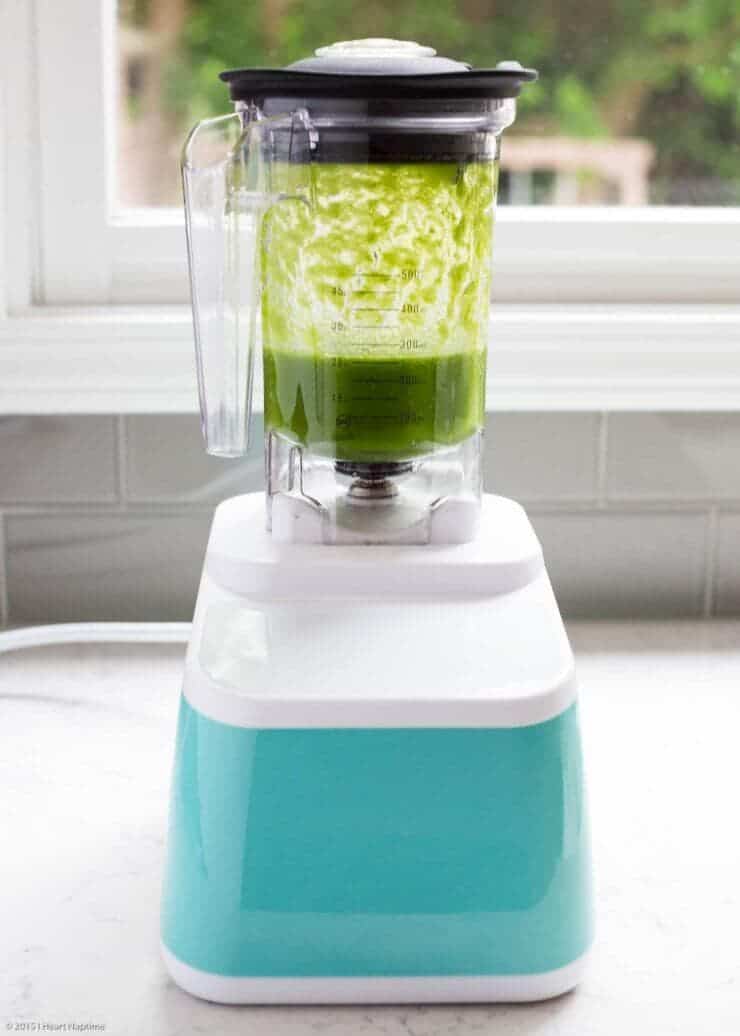 Then all you need to do is blend it up in a blender. You can add a little fruit juice if you'd like as well to thin it out.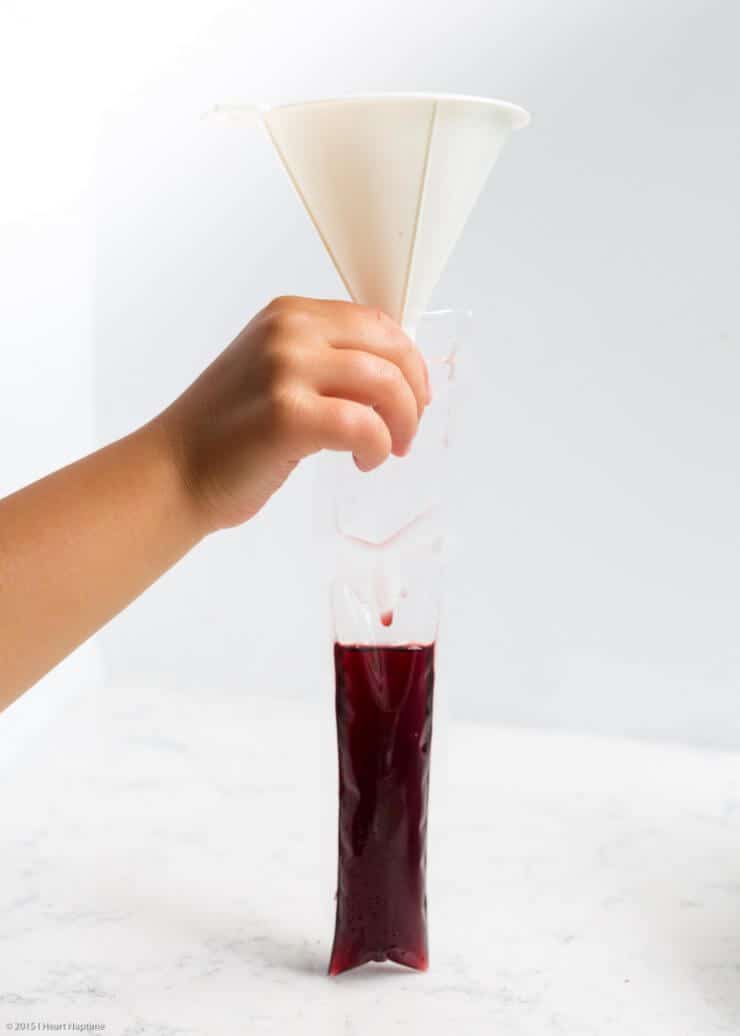 Next you're going to place the juice in a bag or mold (we like to use the zipsicles and a funnel to make it less messy) and then place in the freezer for about 4 hours, or until frozen.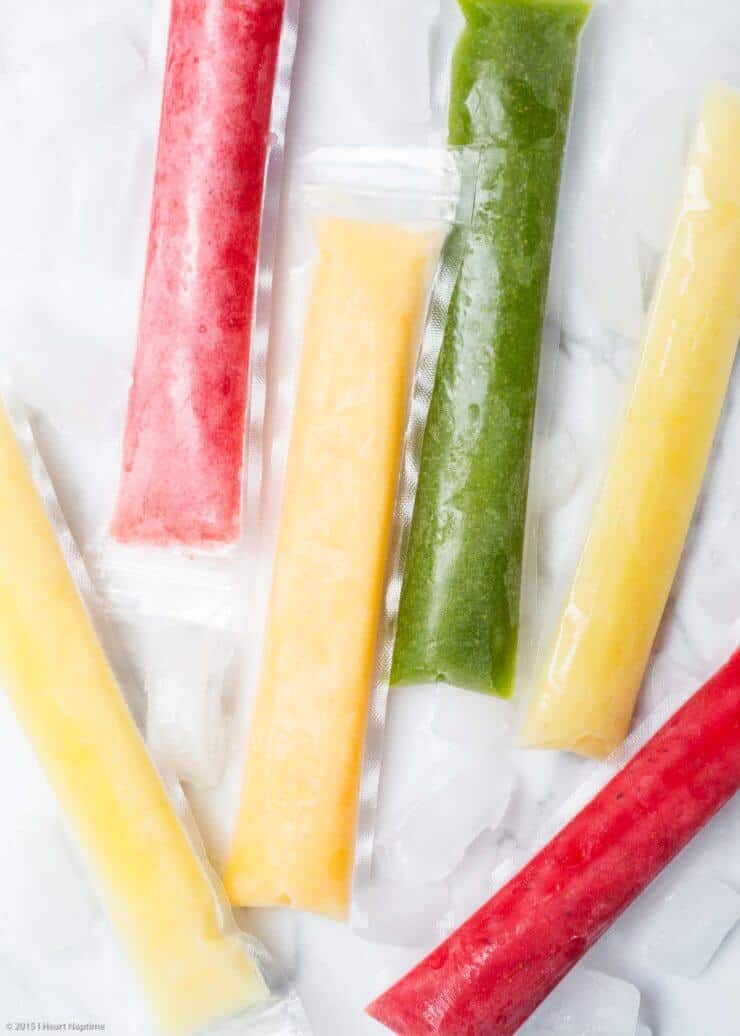 We recently made some rainbow popicles with all our favorite flavors… aren't these fun? To make the different layers, you'll add about a 1 1/2 Tablespoons of juice and then freeze in between each layer for one hour. My kids loved these!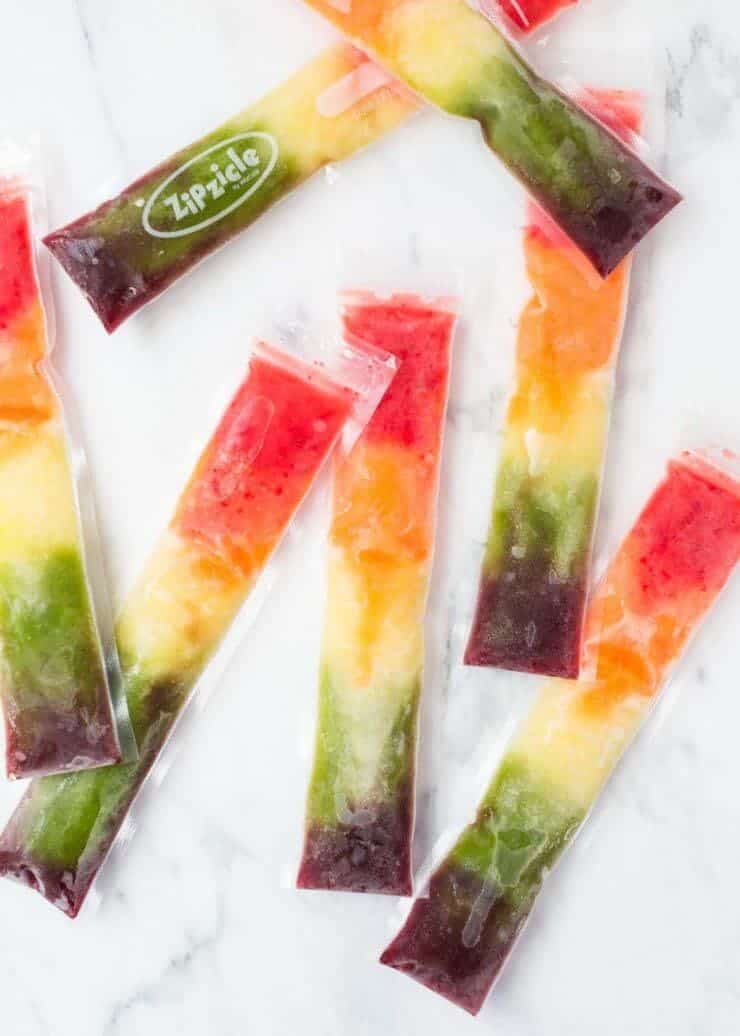 Enjoy the popsicles! I like to send my kids outside to eat them, so there is no messes inside :)

So super simple and the perfect healthy treat for summer! If you're looking for more homemade ice cream and popsicle recipes, I've got you covered!
Enjoy!