50+ Healthy Snacks – Homemade snack ideas that are easy, healthy and delicious. Ditch the junk food with these healthy snack recipes!
These healthy snack ideas are perfect for meal prep and planning ahead. Many of them can be made at the beginning of the week and are a great grab-and-go option. I love to whip up a couple of healthy snacks and healthy dinners on Sunday to easily enjoy throughout the week. It's especially helpful when we have jam-packed busy week ahead!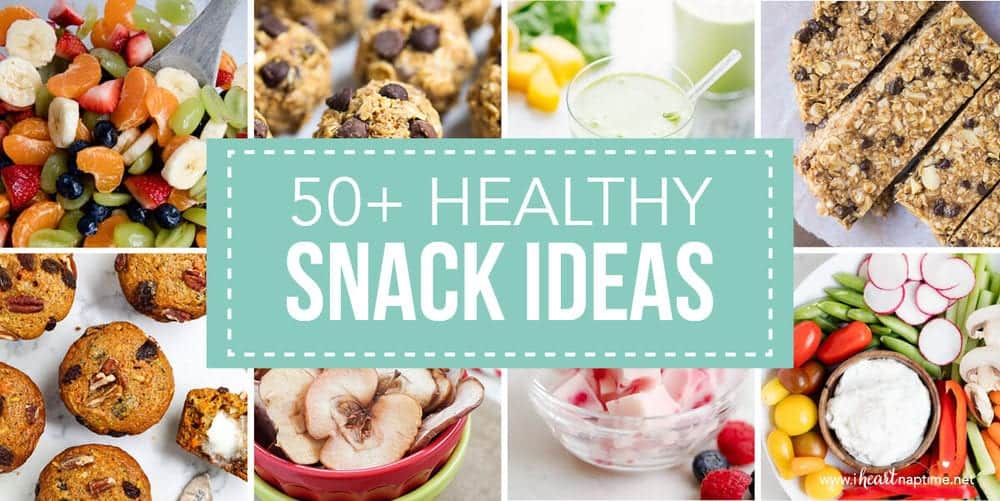 Healthy snacks
Now that the new year is here, I've been trying to meal prep and eat healthier. I've found that one of the main keys to staying on track is having lots of healthy snacks on hand. If I'm not prepared, I can be easily tempted to pull out the junk food instead.
With this list of 50+ healthy snack recipes, you'll find everything you're searching for, like healthy late night snacks, healthy snacks for work, healthy on-the-go snacks, healthy protein snacks and more. There are so many amazing options to choose from…you can't go wrong with any!
A few of my absolute favorite healthy snacks are no-bake energy balls, green smoothies, flourless blender muffins and homemade granola bars. These have been long time go-to's of mine and always get rave reviews.
So be sure to check out the list of healthy snack ideas below and let me know what your favorites are! Enjoy :)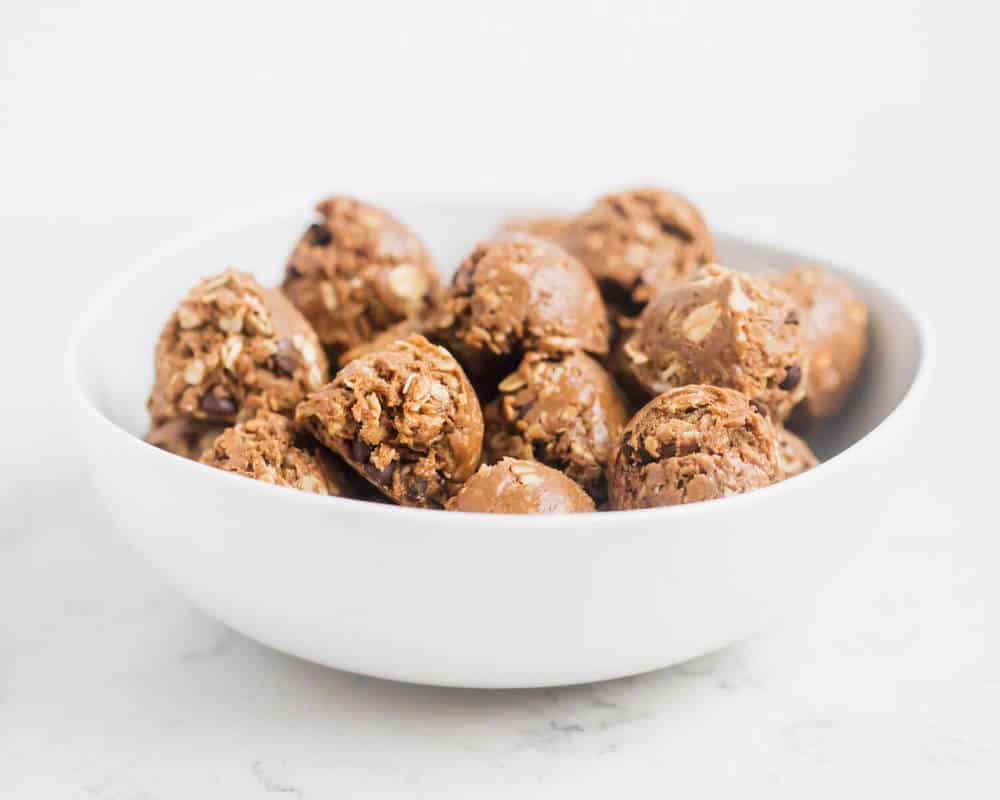 Healthy protein snacks
It's so important to have healthy snacks full of protein so that you stay fuller for longer. These healthy protein snacks below are packed with protein and are so easy to whip up. We especially love the chocolate peanut butter protein balls. They almost taste like eating cookie dough without the guilt! Plus they are freezer-friendly, too!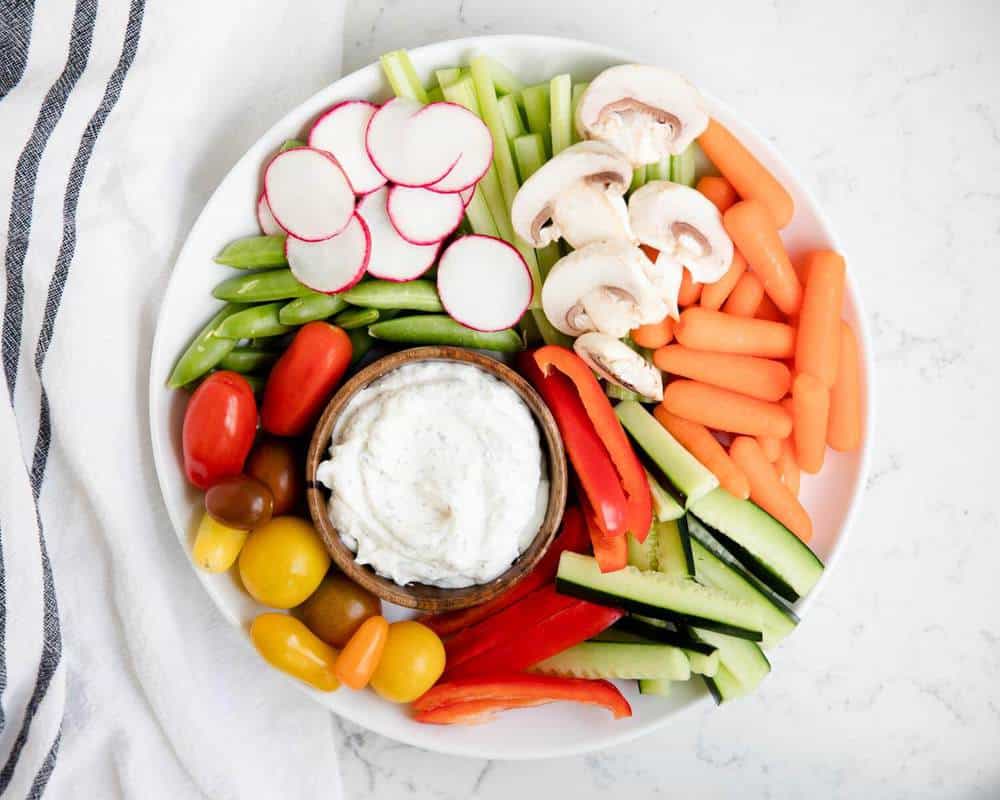 Healthy low carb snacks
If you're on a low carb diet like keto or atkins, then you will love these healthy low carb snacks below. They are full of so much flavor…you won't even miss the carbs! Many of these pair perfectly with fresh veggies like cucumbers, carrots and peppers. So easy and delicious!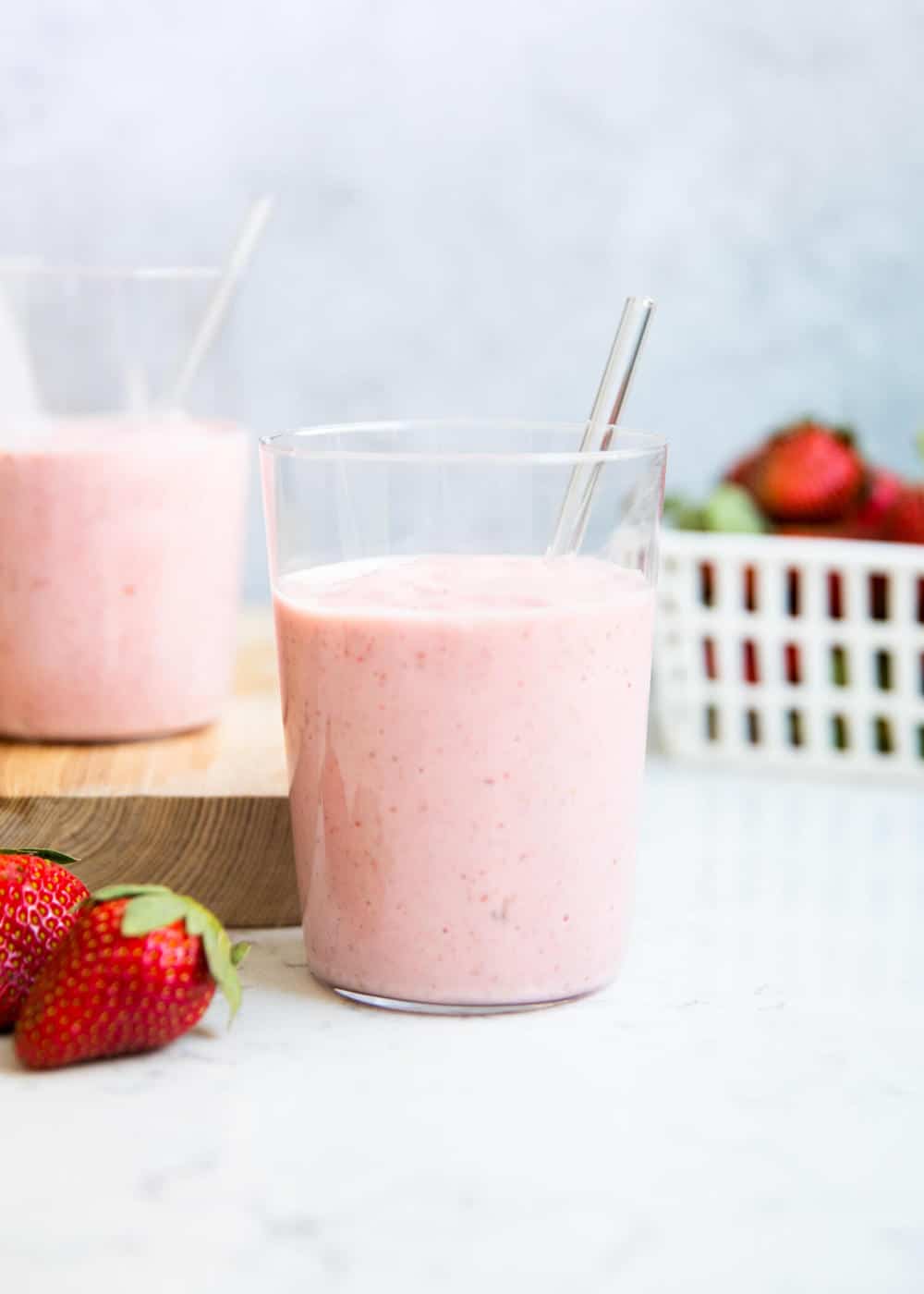 Healthy sweet snacks
Craving something sweet? These healthy sweet snacks are great for when the sugar cravings kick in. They're healthy, guilt-free and will satisfy those sweet cravings! I'm honestly always craving something sweet, so I make these healthy sweet snacks a lot!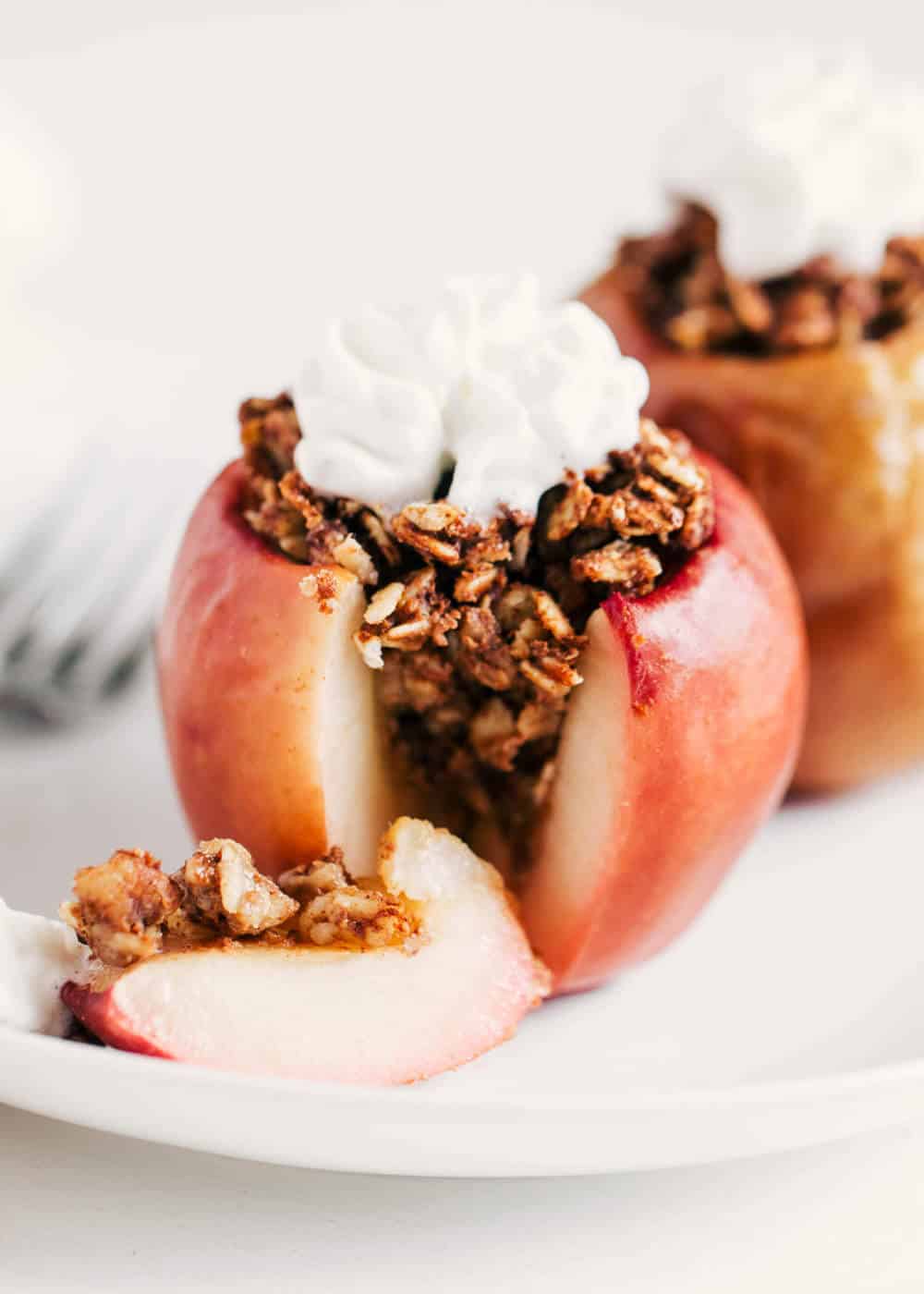 Healthy late night snacks
Are you a late night snacker like me? I love to enjoy an after-dinner treat while watching my favorite show or reading a book on the couch. These healthy late night snacks are easy to make and won't make you feel bad about snacking! I especially love these cinnamon oat baked apples. I tend to crave sweet treats after dinner and these baked apples seriously taste divine. It tastes like apple pie without all of the calories!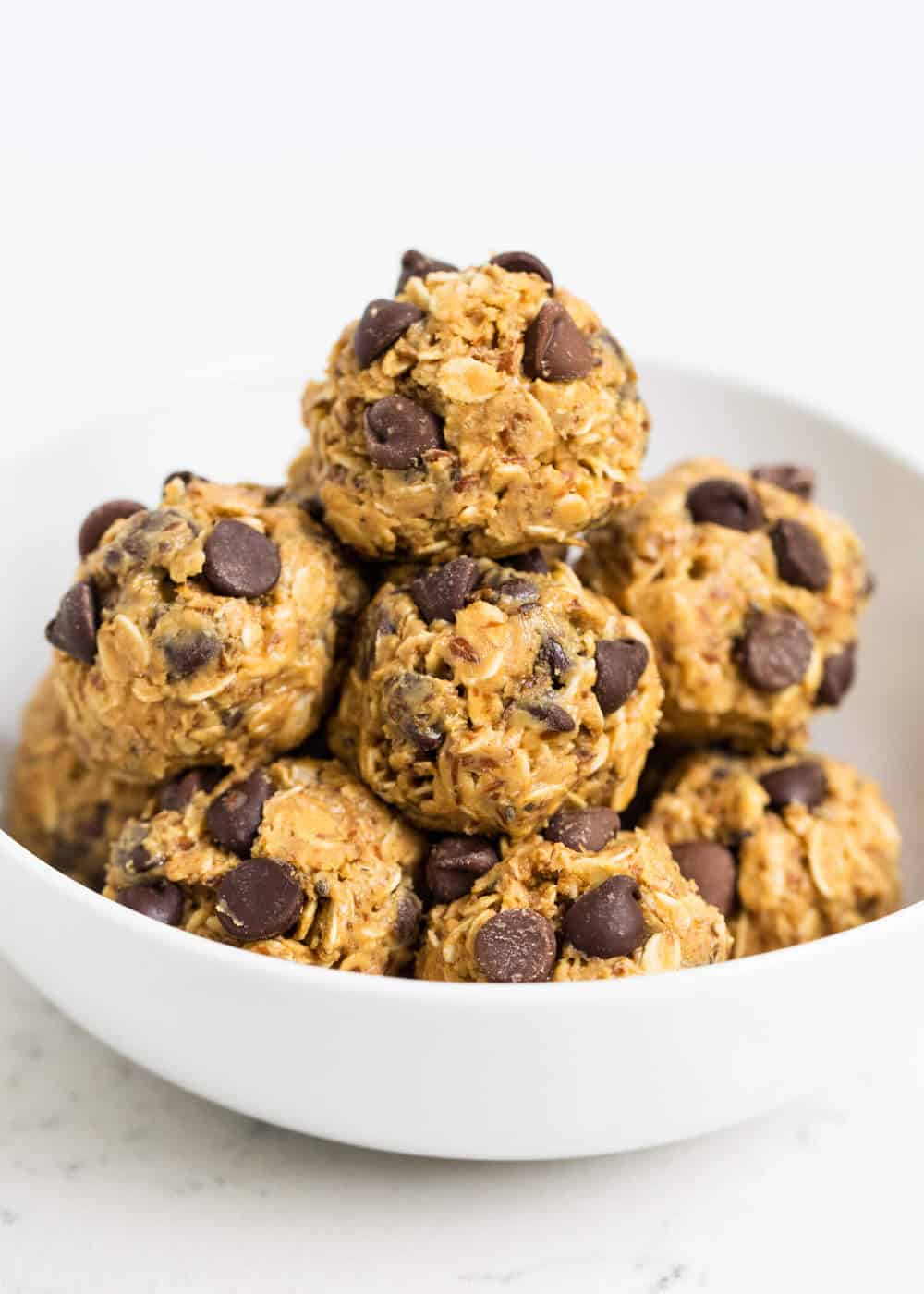 Healthy snacks for work
If you need something to snack on while you're at the office, the recipes below are perfect for you! Many of them are grab-and-go options that can easily be pulled out of your purse and enjoyed at your desk. I love to make a big batch of homemade granola bars at the beginning of the week. They only take 5 ingredients to make and are super customizable.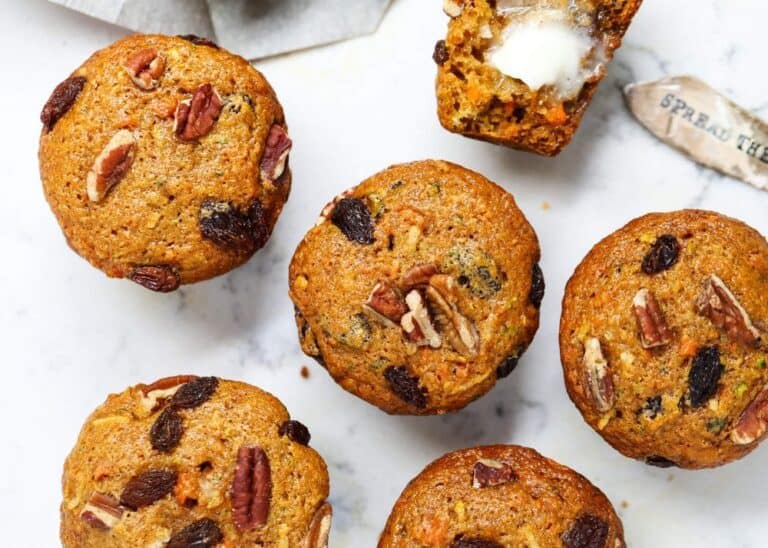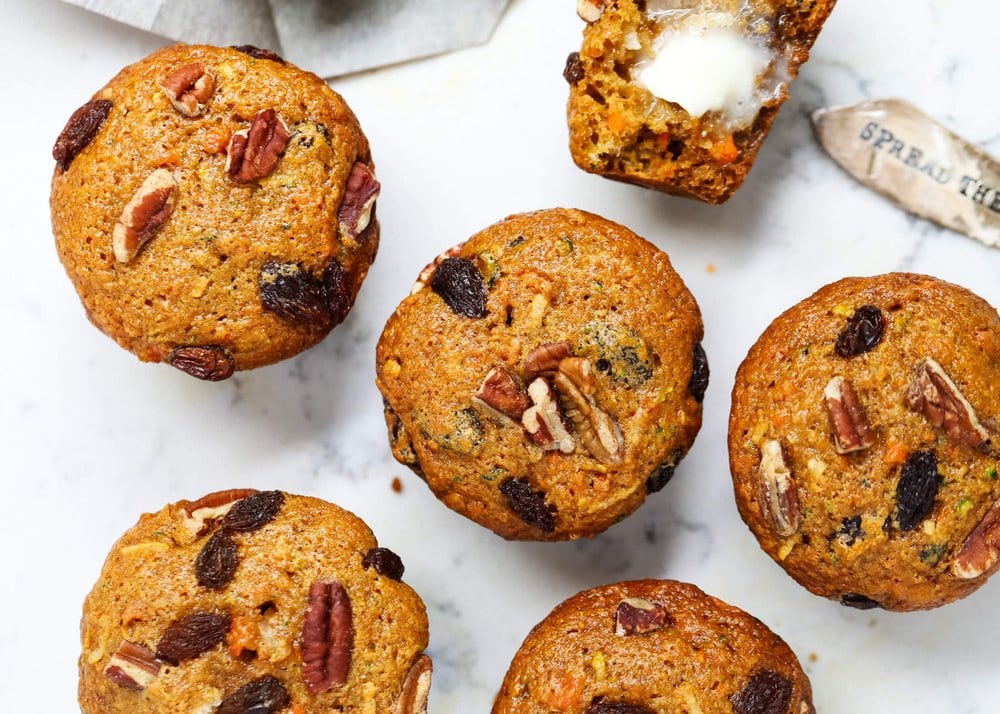 Healthy snacks on-the-go
Many on-the-go snacks are often store-bought, which sometimes aren't as healthy as you think. There can be lots of extra sugar or strange ingredients that are added in, even though the packaging describes the snack as "healthy." With this list of healthy snacks on-the-go, you know exactly what you're putting into your food and can feel good about it!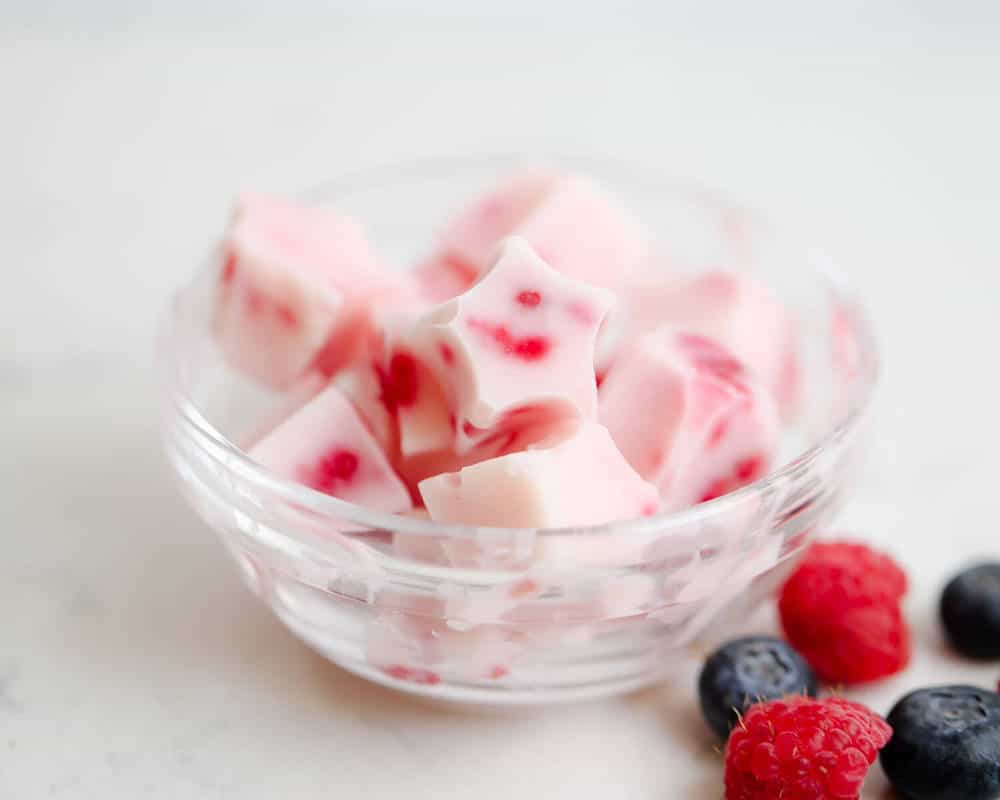 Healthy snacks for kids
It is so important for me to have a bunch of healthy snacks on hand for my kids to enjoy after school, on the weekends or during summer break. They are constantly hungry and asking to snack on something, so these healthy snacks for kids are so convenient. They really help hold them over until the next meal. We especially love to make the frozen berry yogurt bites…they have only 2 ingredients and are such a fun snack!
Hope you love this list of healthy snacks! What's your go-to healthy snack recipe?!