Top 50 Elf on the Shelf ideas
Top 50 Elf on the Shelf ideas -so many fun ideas to do with your Elf leading up to Christmas!
Thanks for stopping by! To get the newest posts subscribe or join us on facebook and pinterest. Also check out all of our Christmas ideas HERE.
Hello friends! Happy Monday! Can you believe Christmas is already a month away?! Eek! Today I'm sharing the top 50 Elf on the Shelf ideas. I've got you covered! We started this tradition last year and my kids absolutely LOVED it!
We had a lot of fun last year and will be carrying on the tradition again this year with some of these fun ideas below. I just love seeing my kids eyes light up in the morning when they find their elf. And let's get real here… our Elf isn't always creative. Sometimes we'll actually find him sitting on a shelf (winks) or hanging from the chandelier. Most of these ideas take only a few minutes to do. It doesn't have to be hard. Me and my husband actually have a good time hiding the elf each night. It's almost more fun for us. ;)

Order the Elf on the Shelf:
If you've never done Elf on the Shelf, you can get your own Elf on the Shelf kit on Amazon (affiliate link).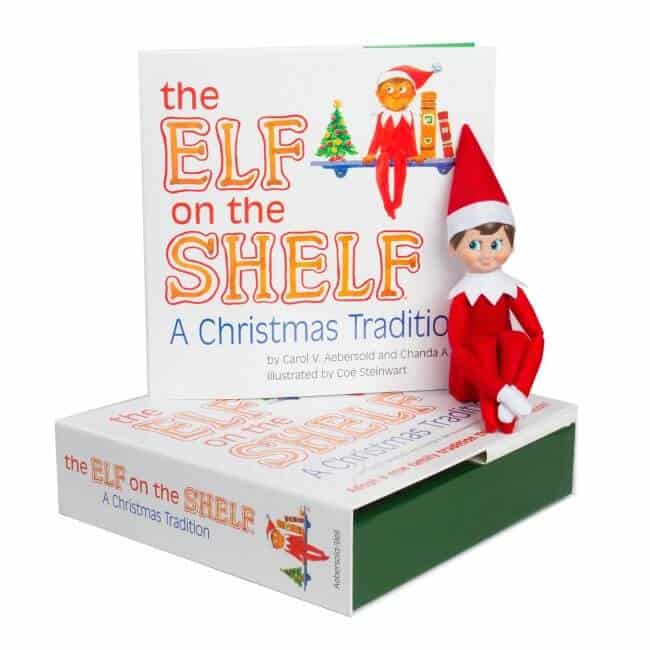 Elf on the shelf ideas
Click on the links below each image to be taken to the original post.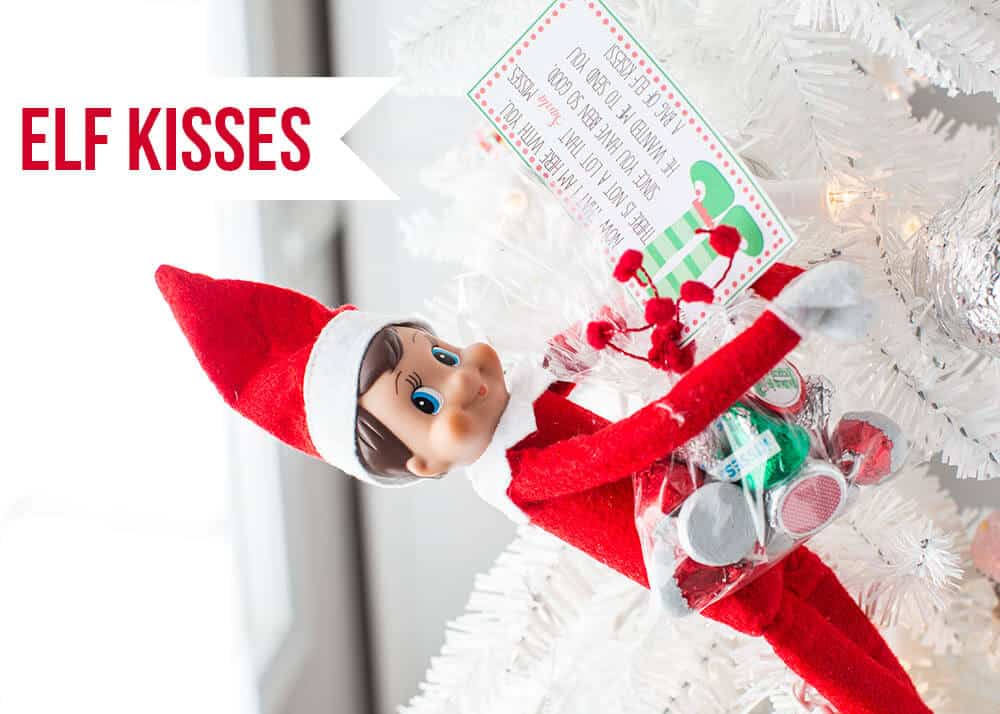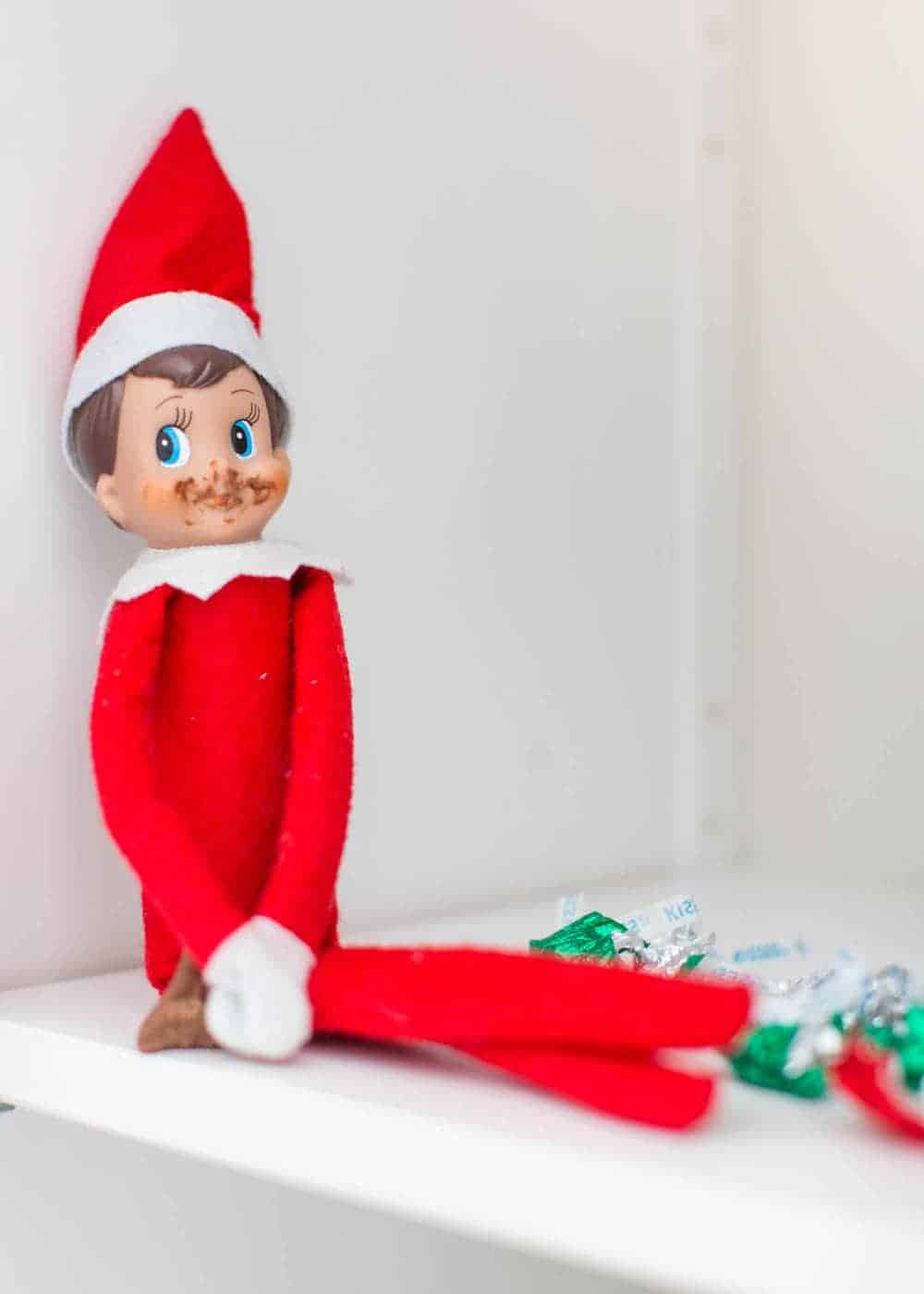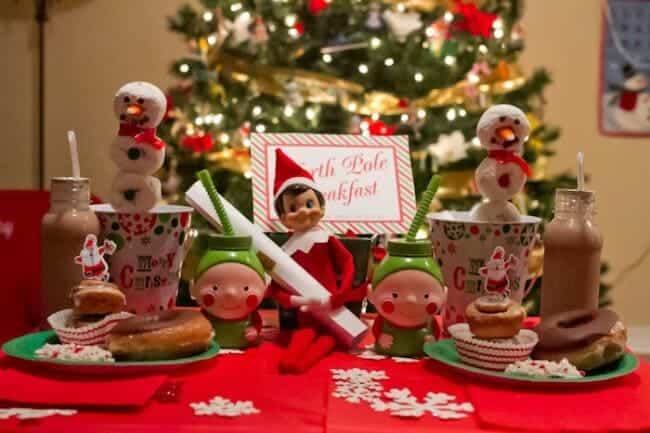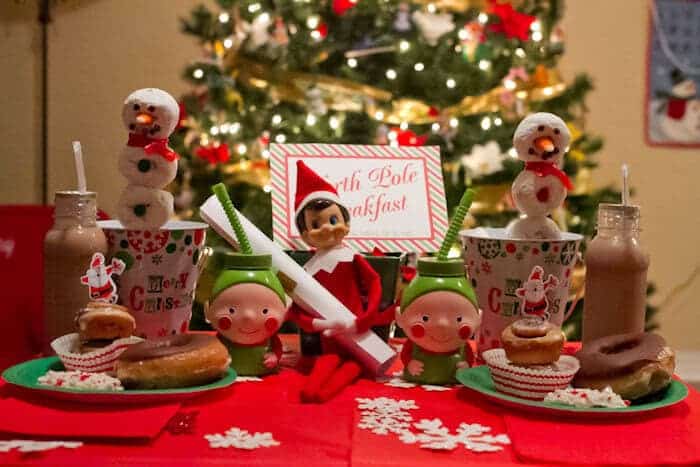 Have the elf show up on the first day with a North Pole breakfast & note from Santa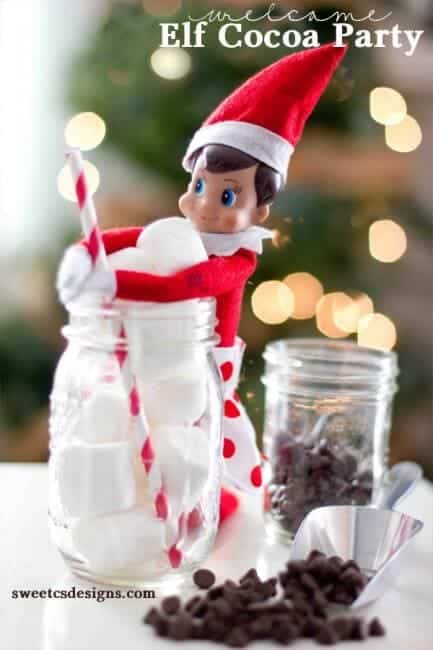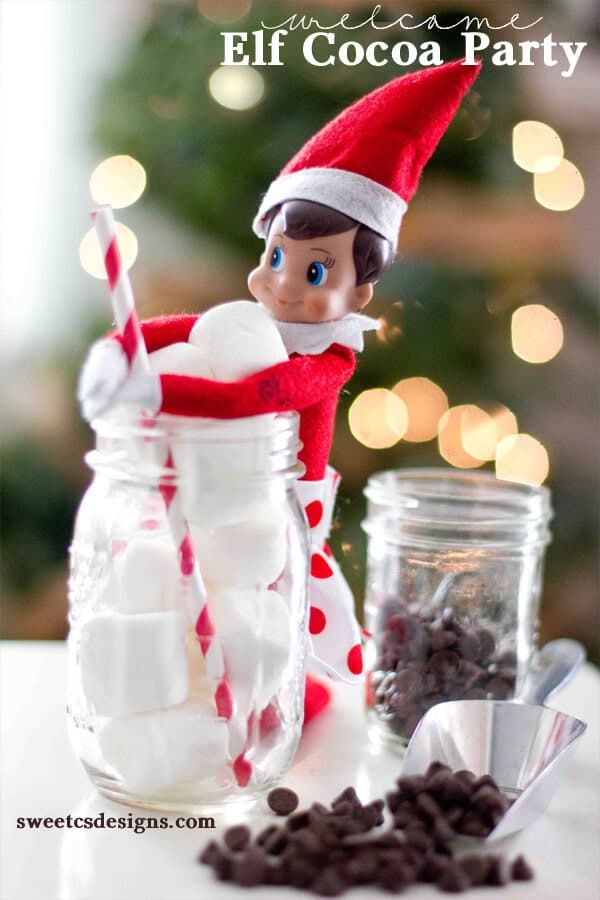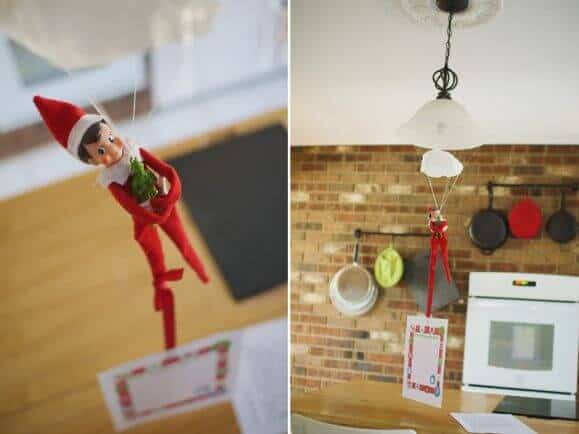 Elf on the Shelf parachute: Great way to have your Elf arrive for the season!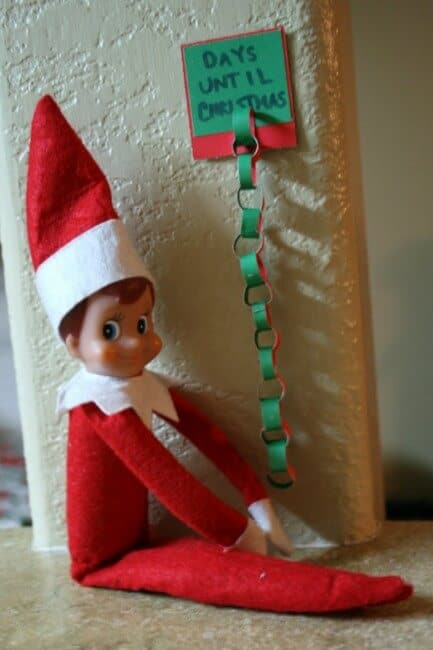 Make a mini count down paper chain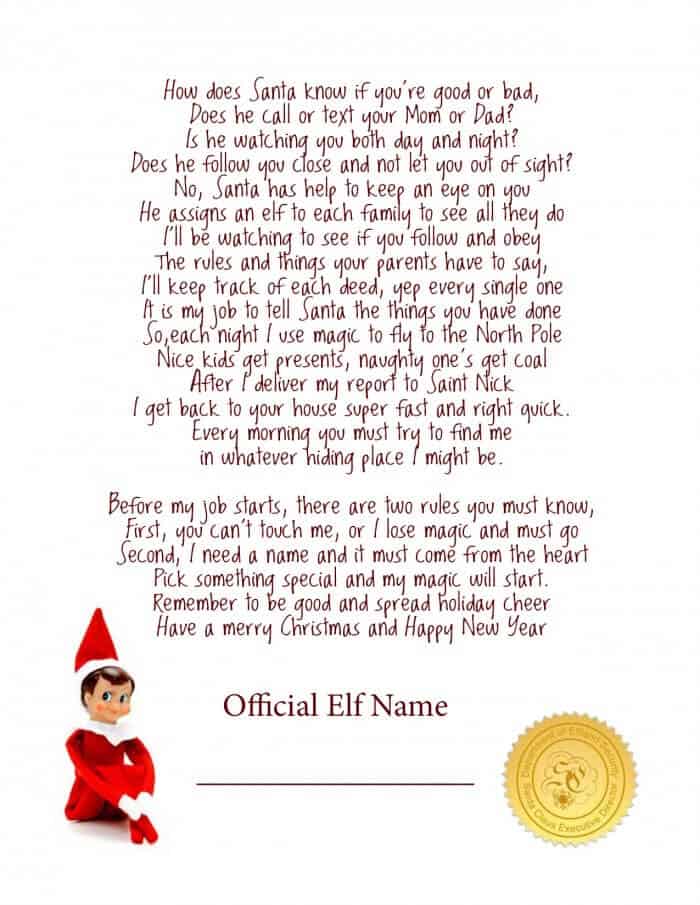 Cute Elf on the Shelf poem and free printable
Funny elf on the shelf ideas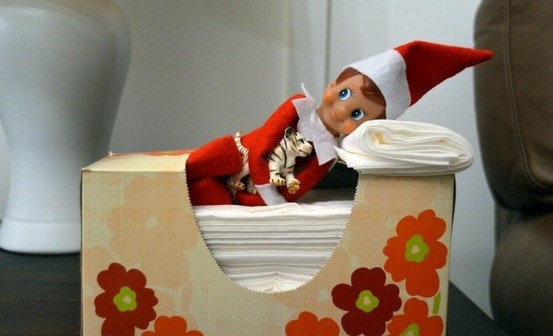 Elf makes himself a bed with the tissue box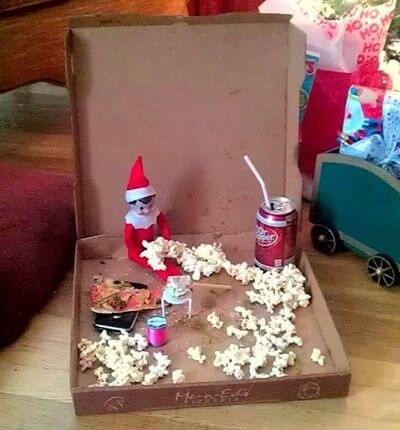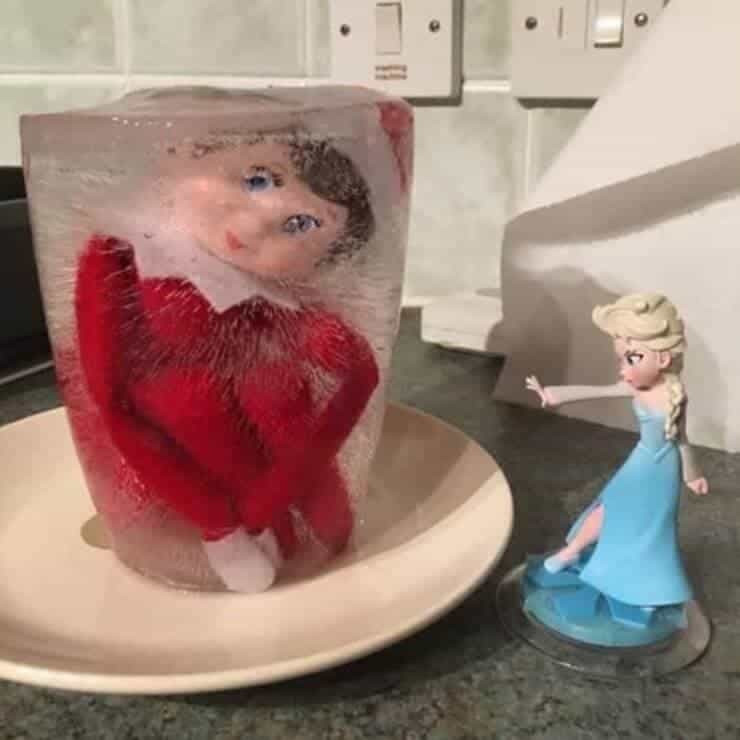 Frozen Elf from Staci Mcneil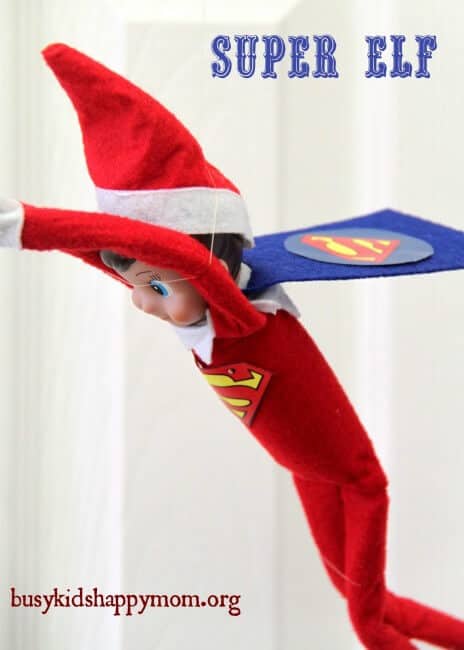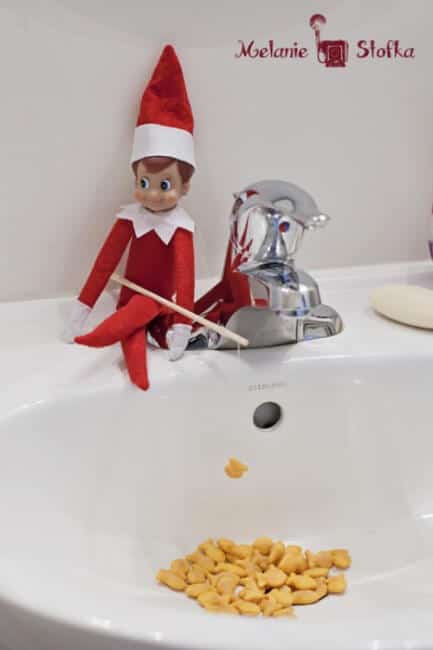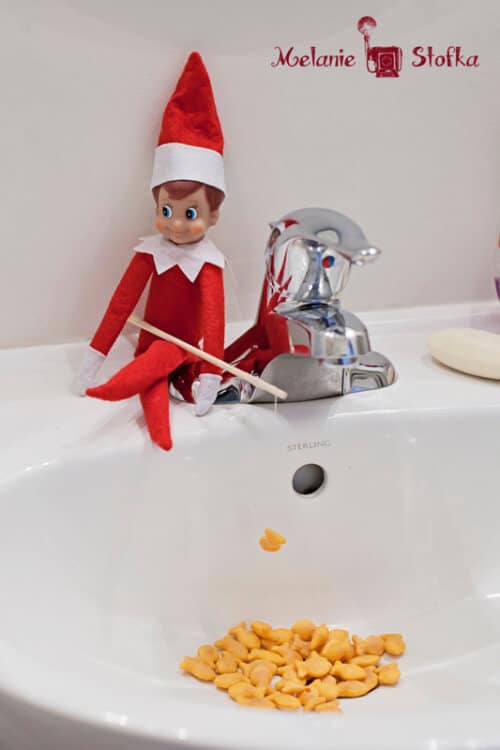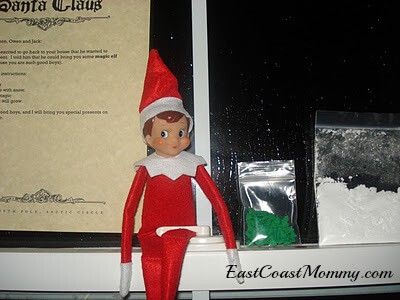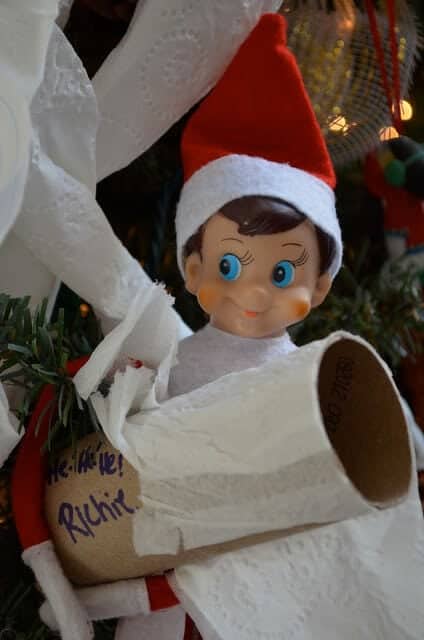 Elf tp's the Christmas tree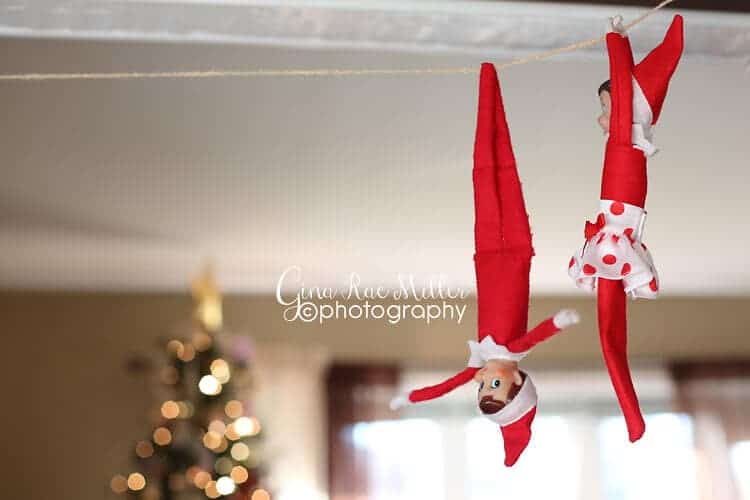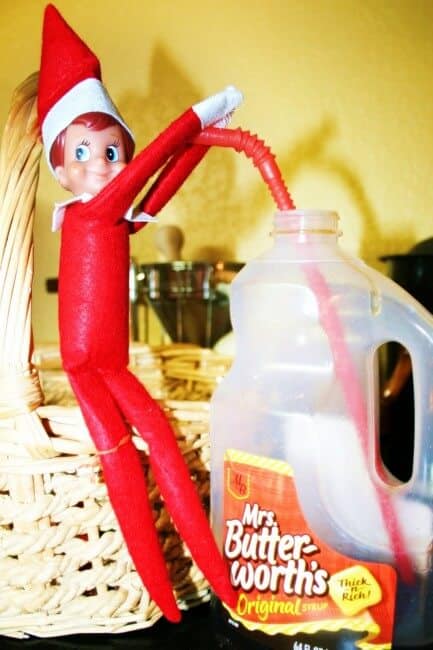 Elf drinking his favorite drink -syrup!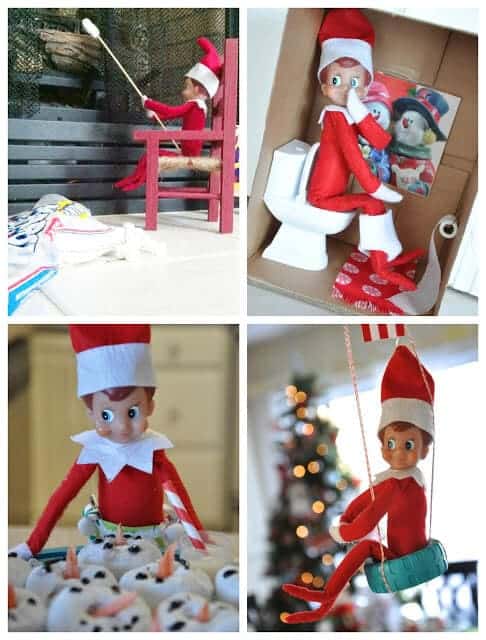 Elf roasting marshmallows by the fireplace, potty time, made snowman donuts and a tire swing time! 
Elf on the shelf playing a game with La Loopsy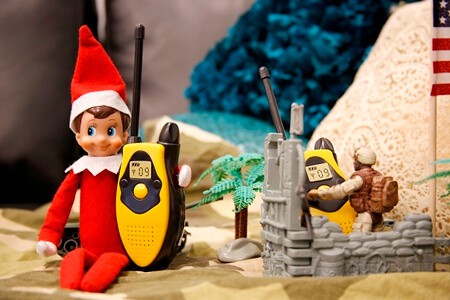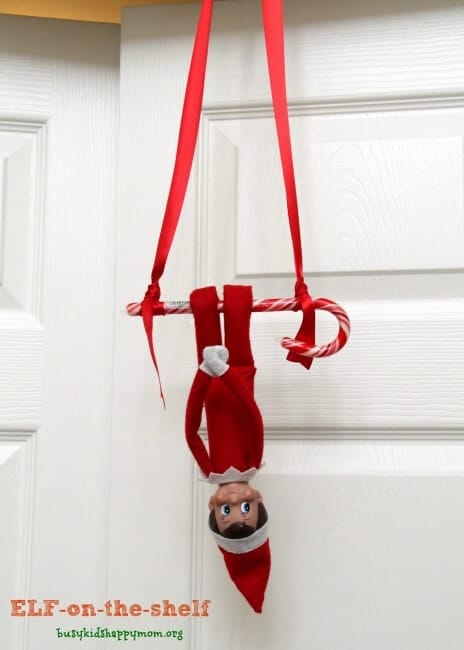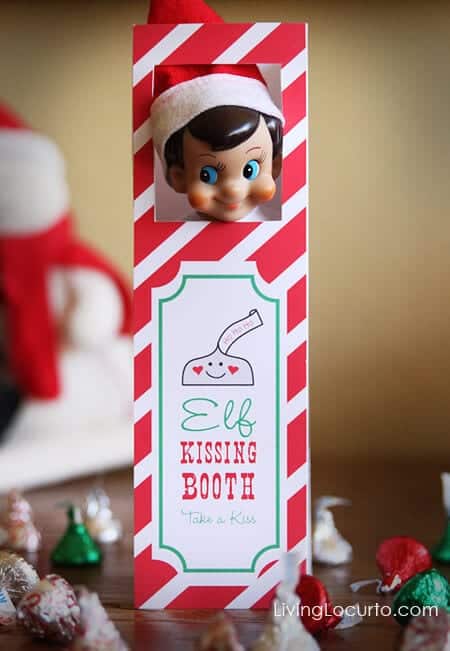 Elf "kissing" booth with free printable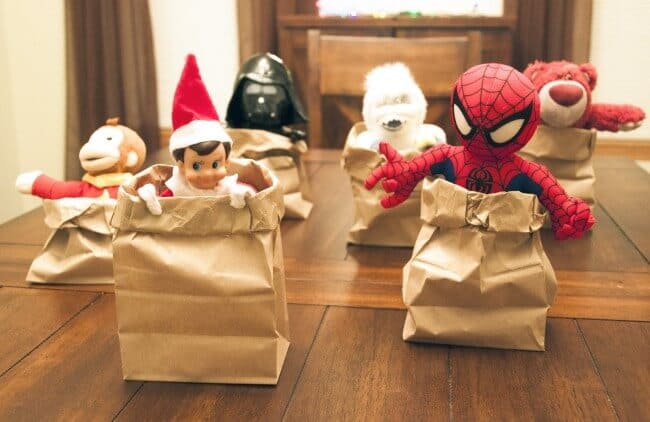 Elf and stuffed animals sack race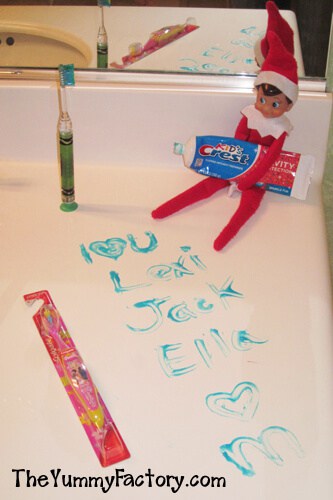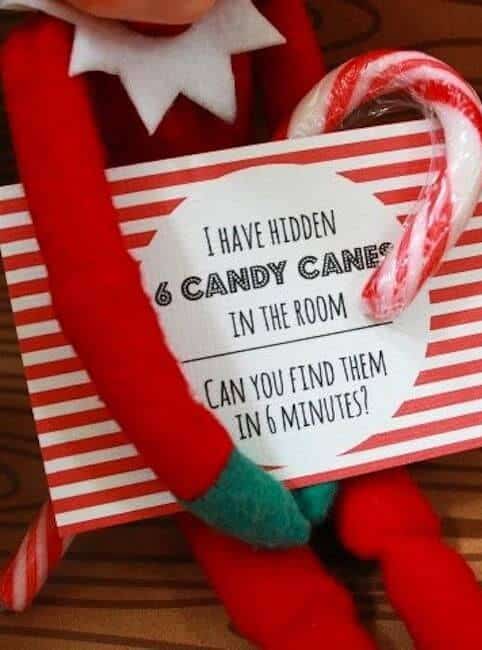 Elf on the shelf hides the candy canes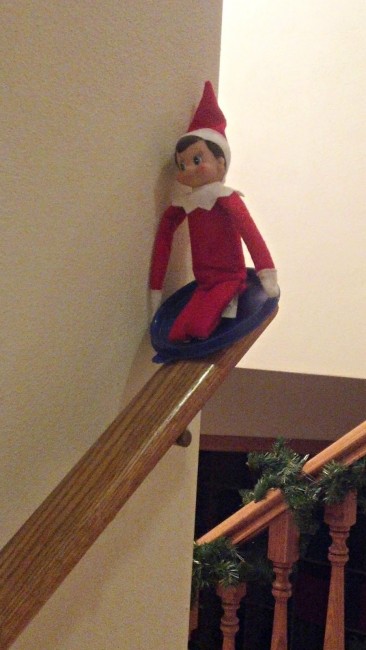 Elf going sledding on a tupperware lid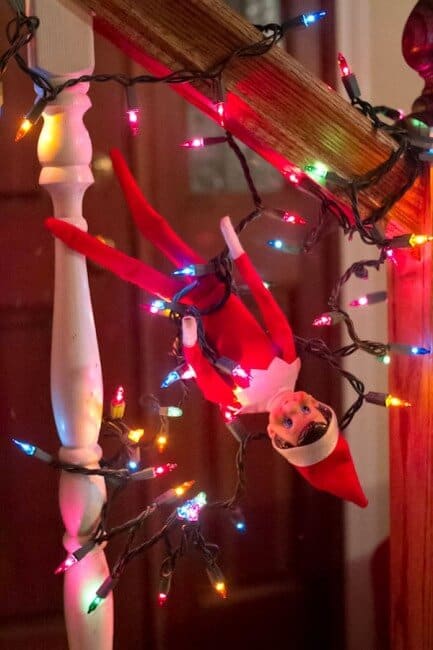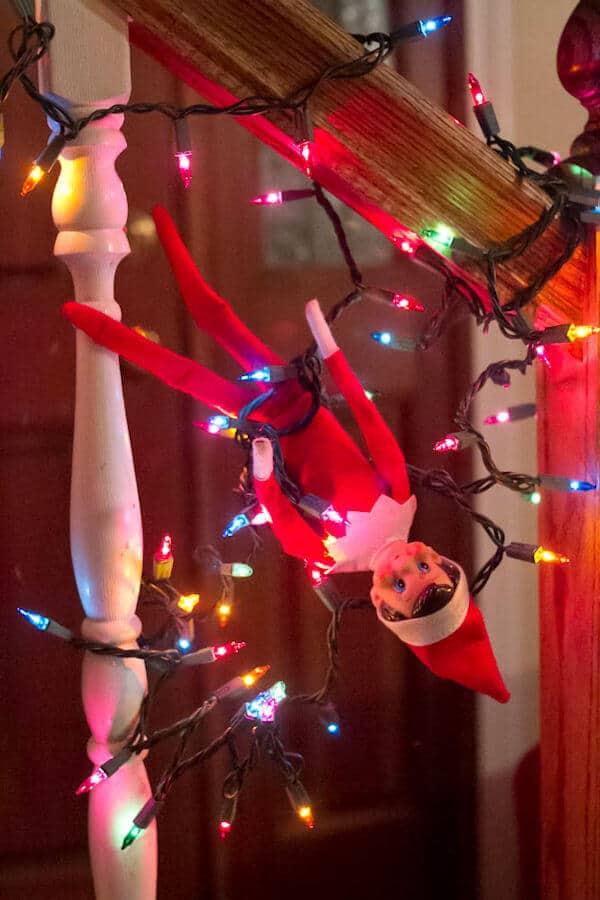 Elf trying to help put up the lights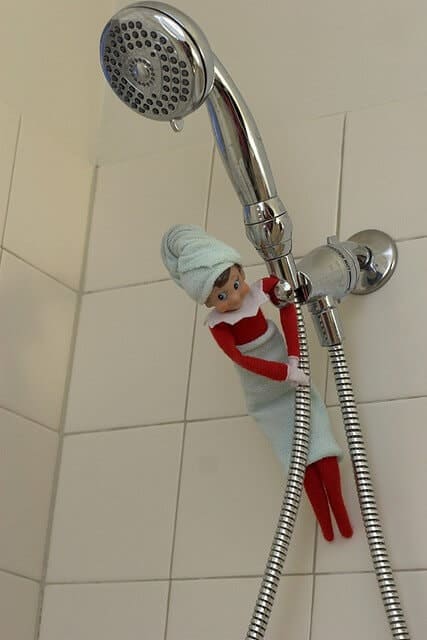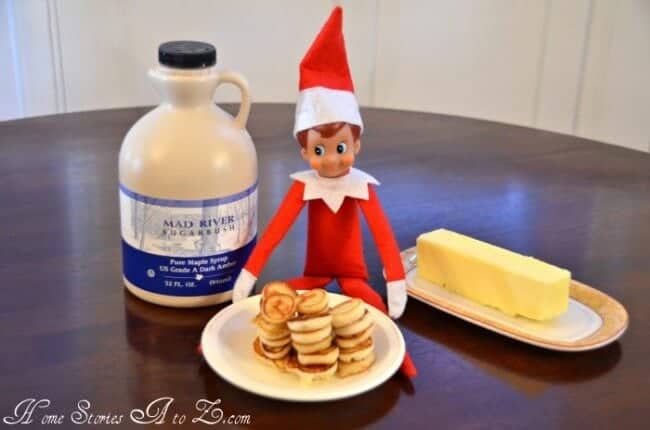 Elf makes breakfast (mini pancakes)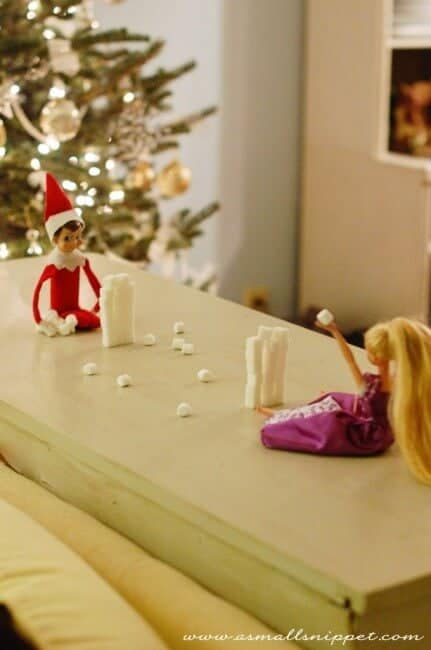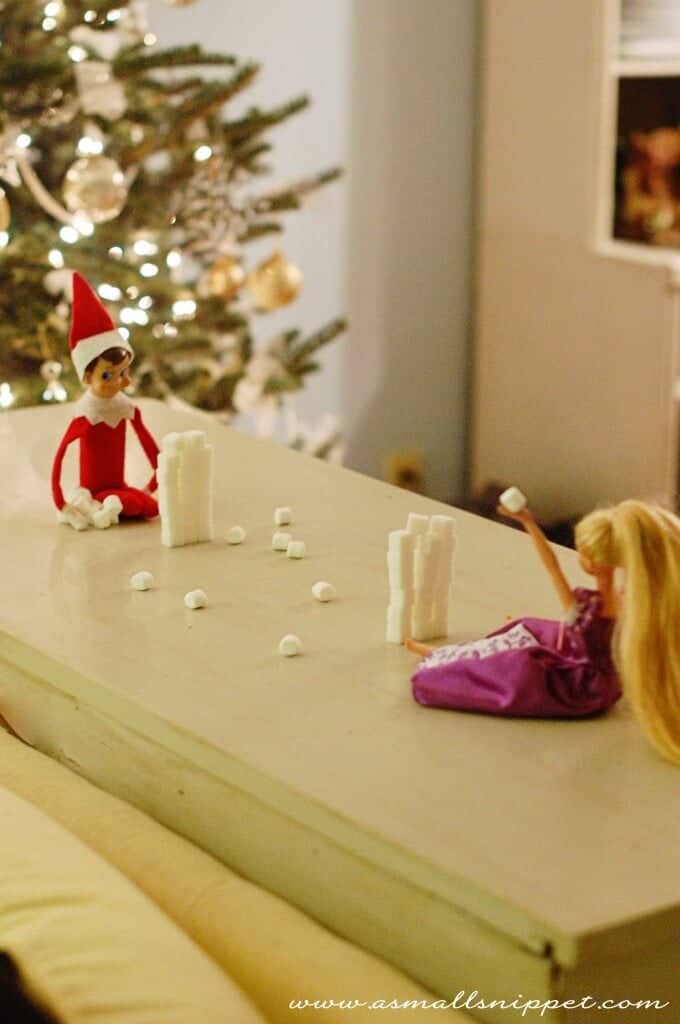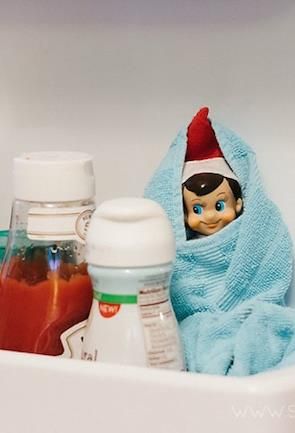 Elf hanging out in the fridge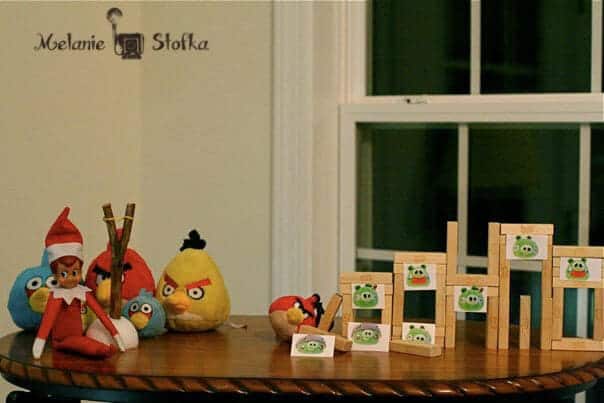 Elf snow angel with a little flour and sugar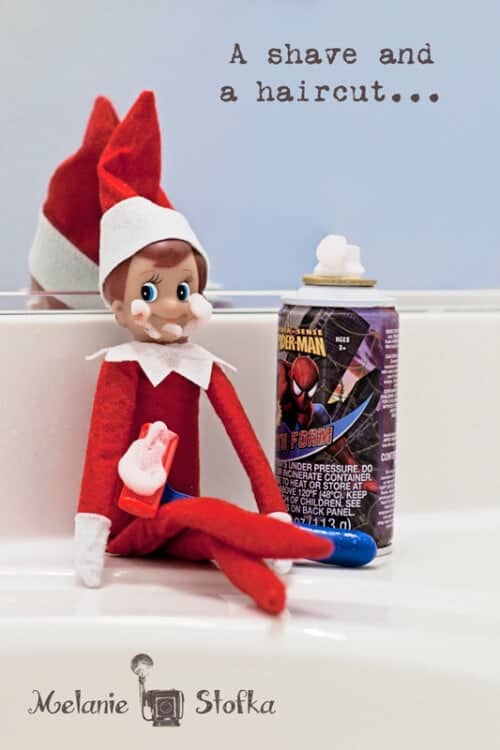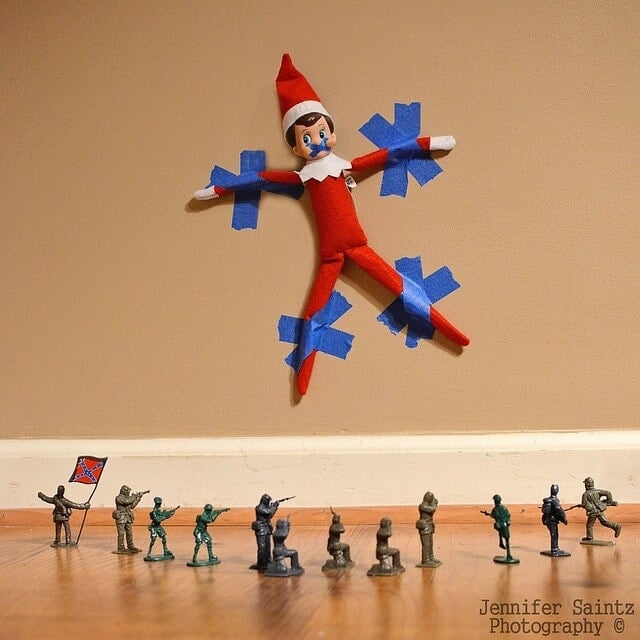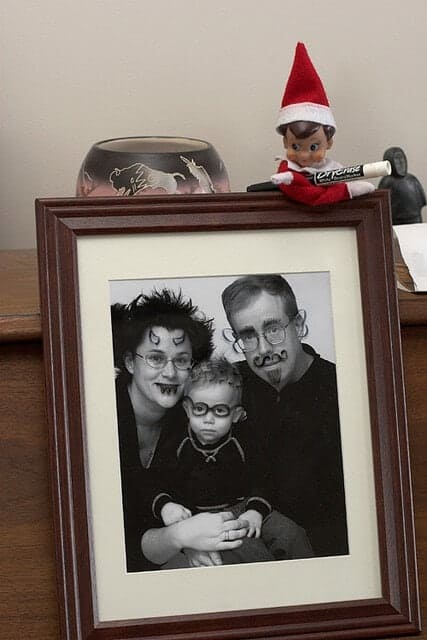 Elf gets in trouble and draws on the picture frame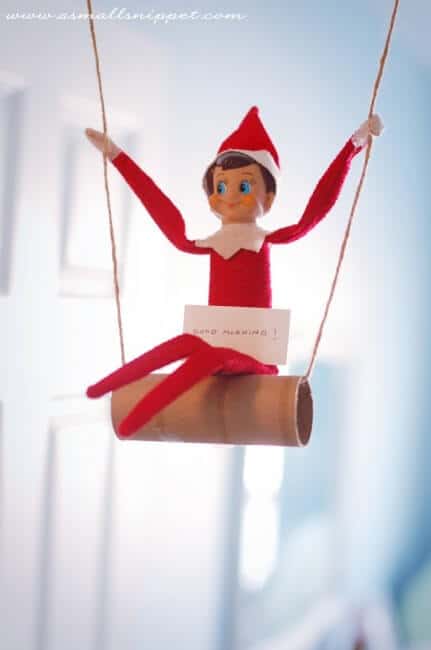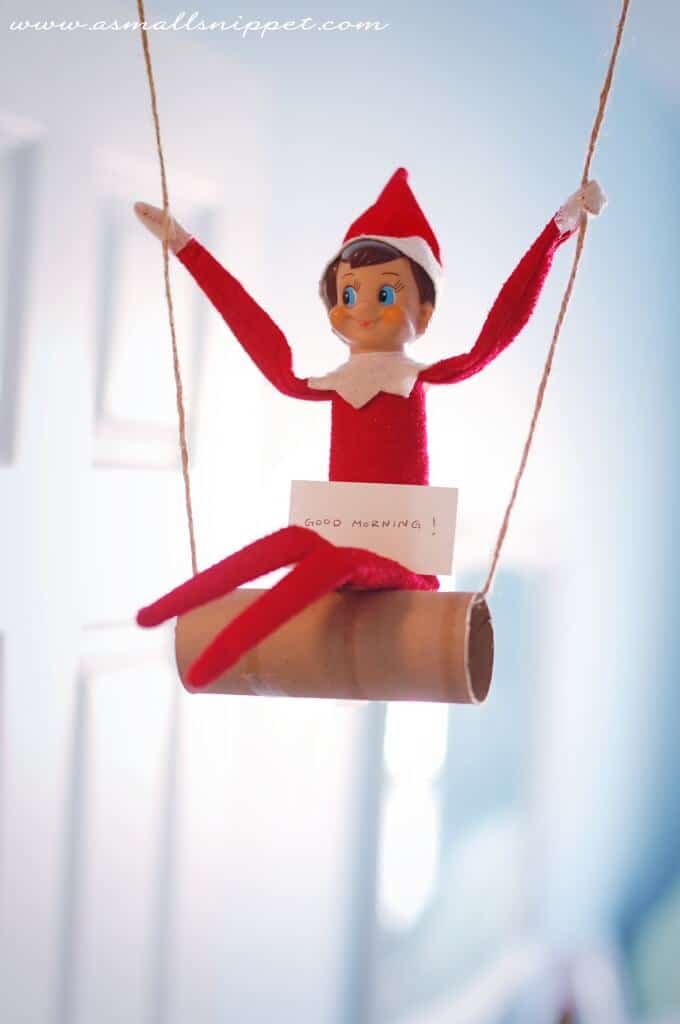 Elf made a swing from a toilet paper roll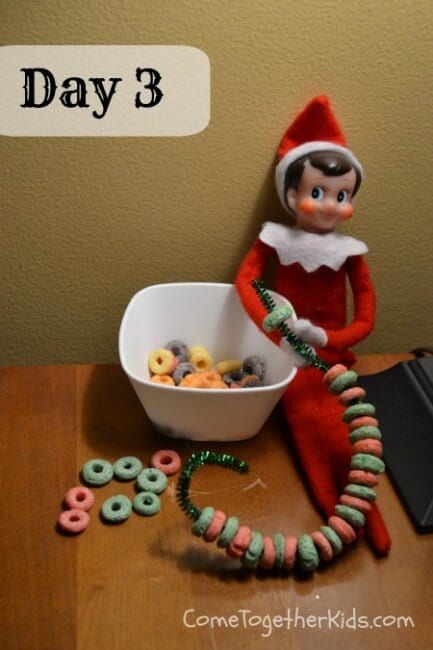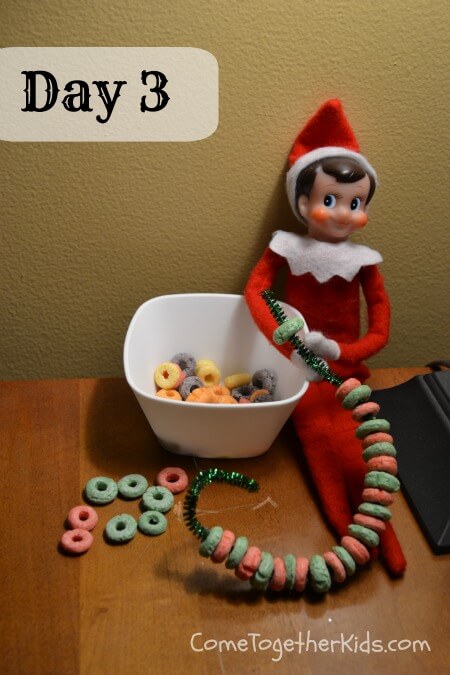 Elf making some fruit loop garland for the tree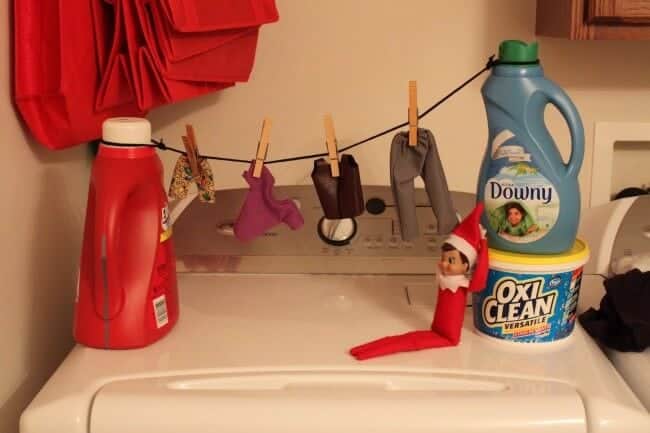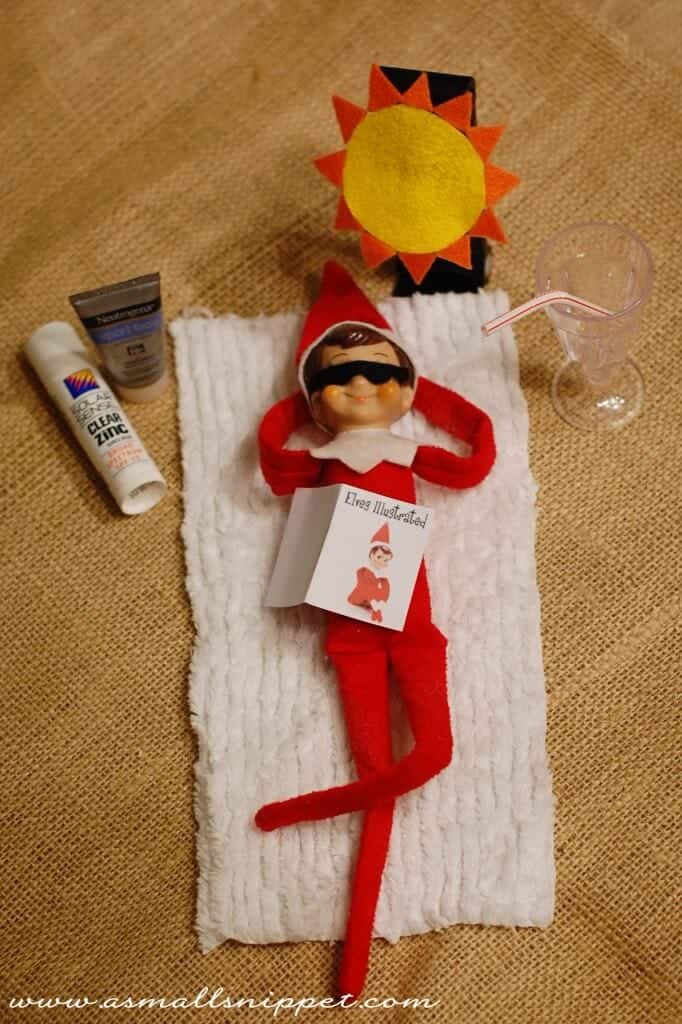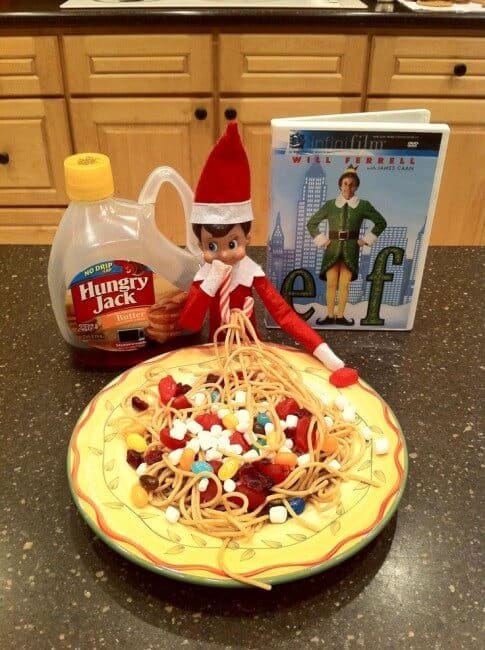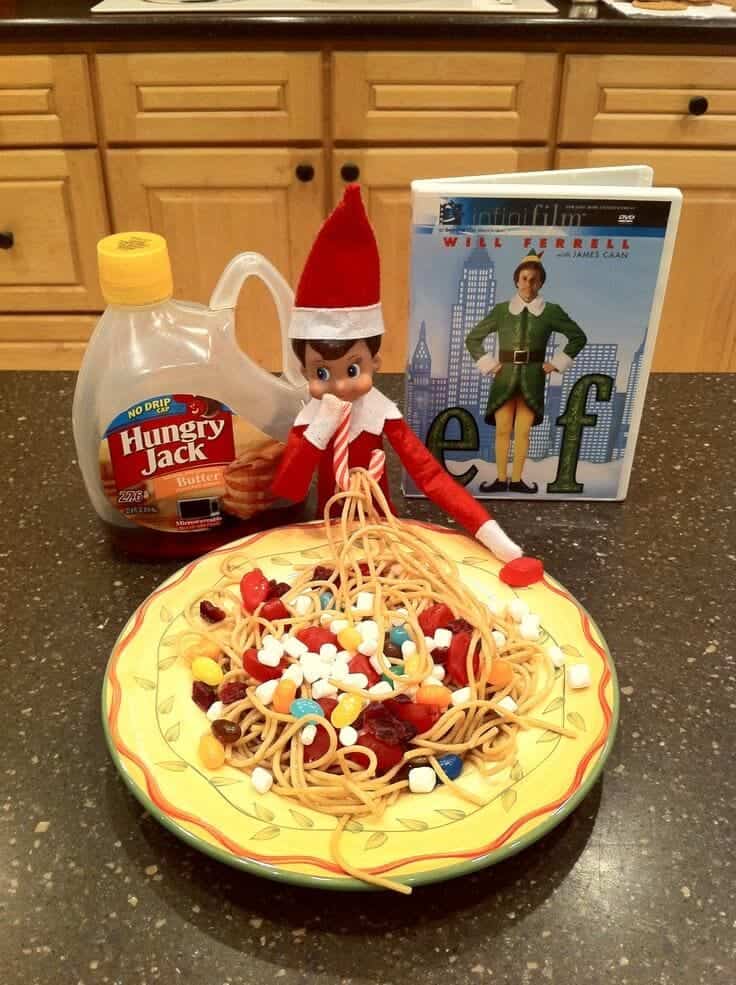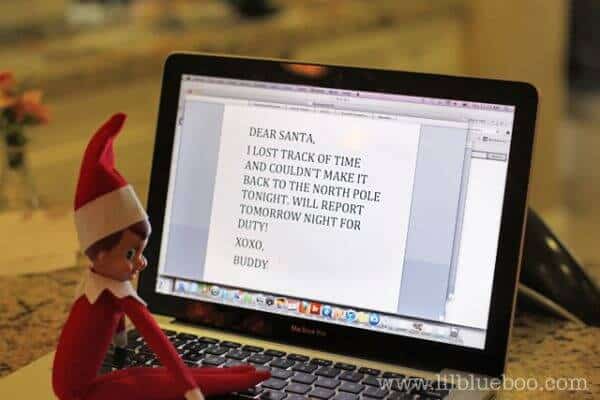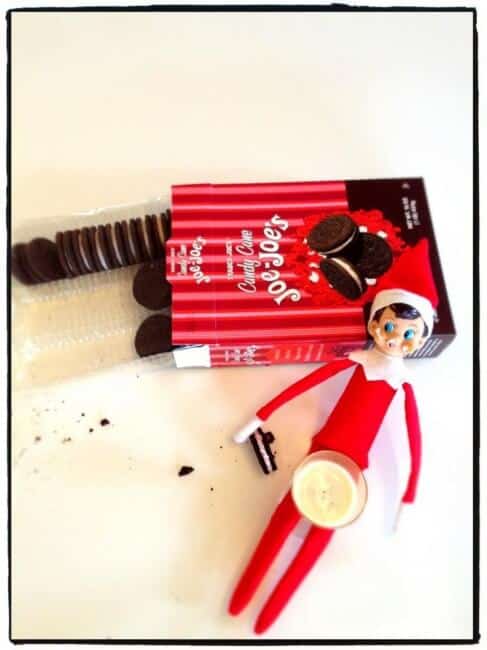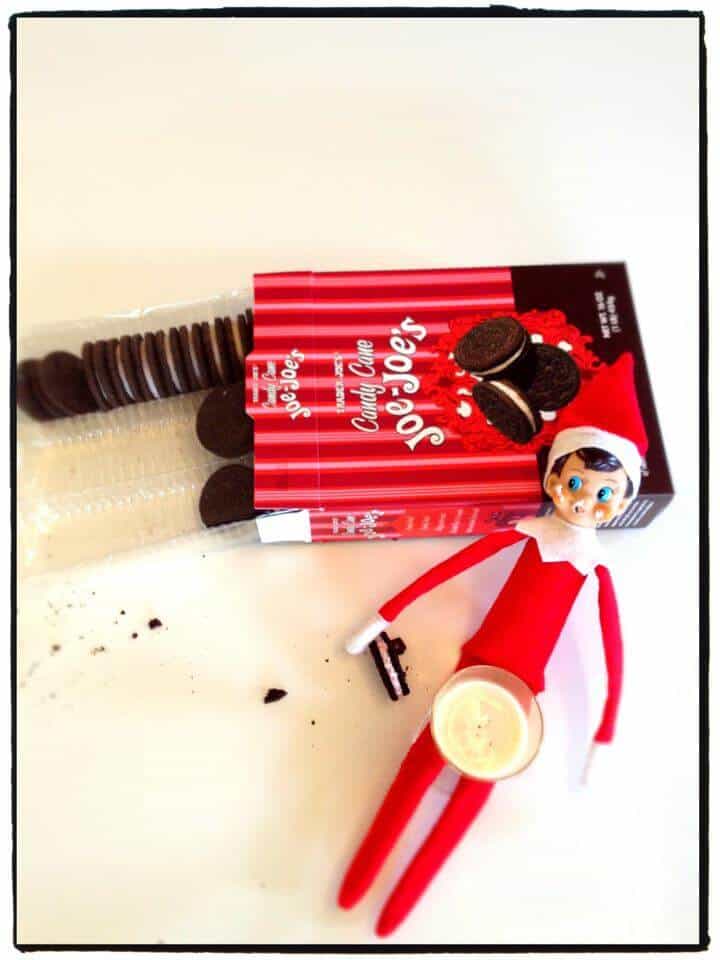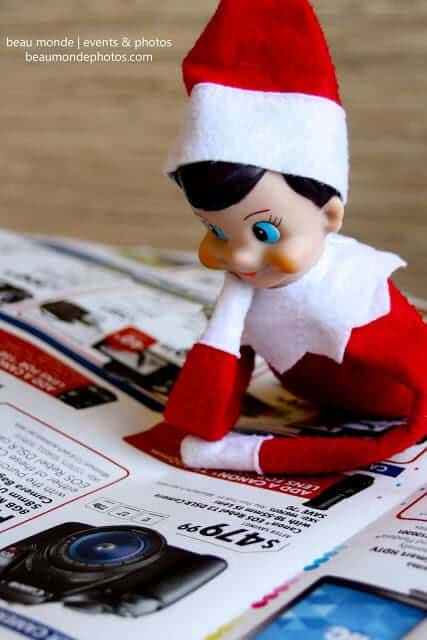 Elf checking out the toy catalog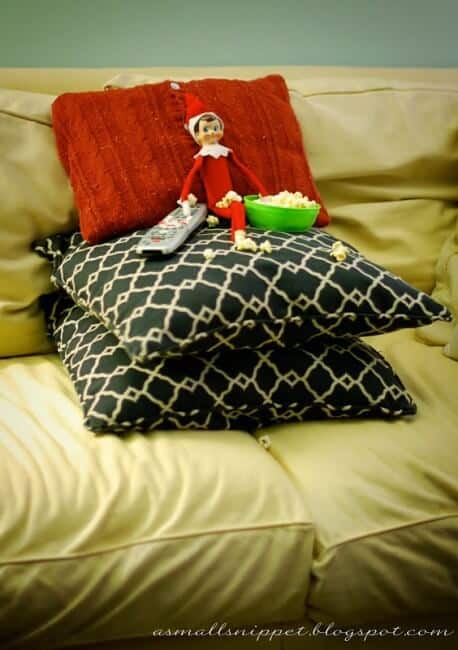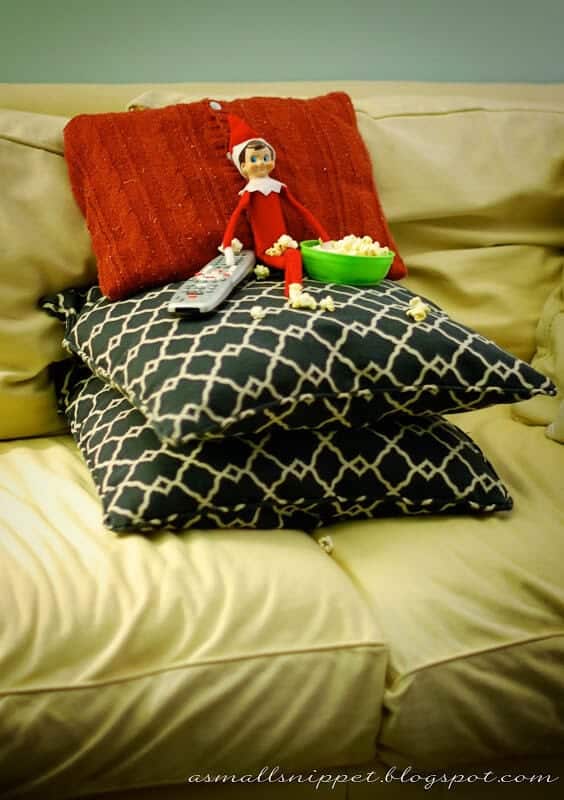 Elf watching a movie with some popcorn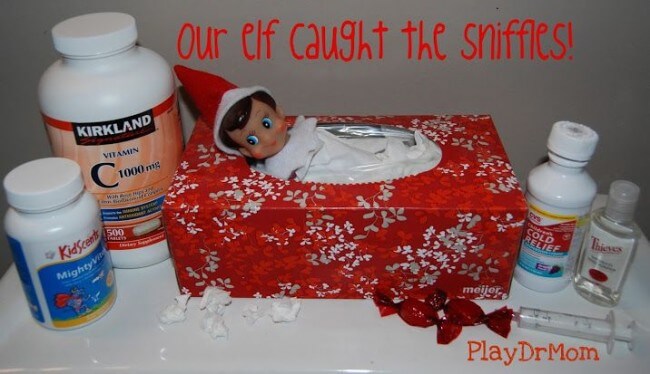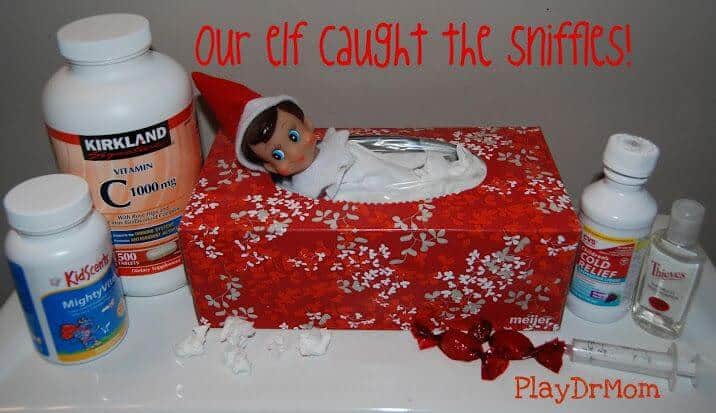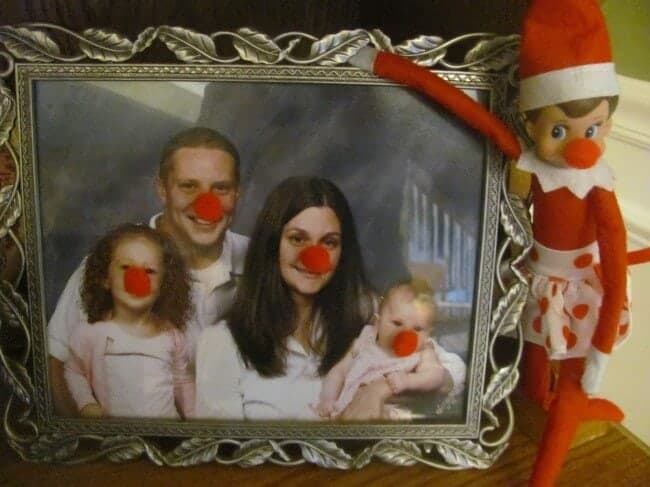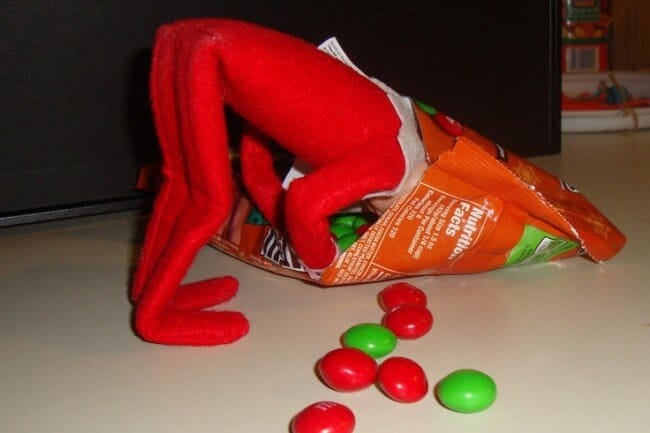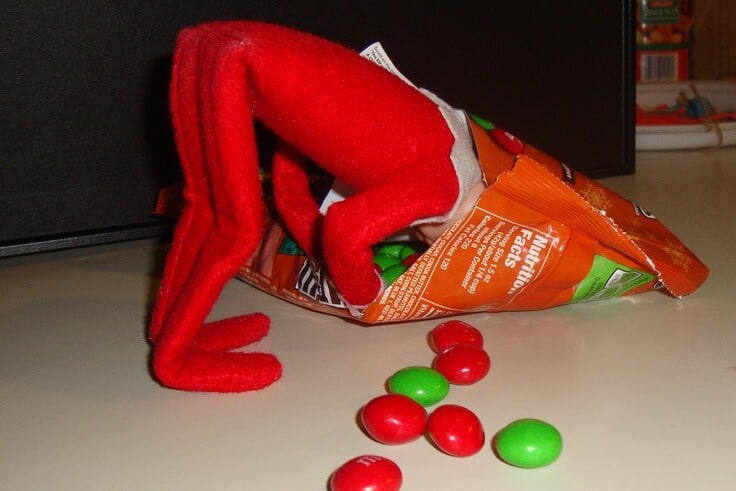 Elf caught eating a bag of m&m's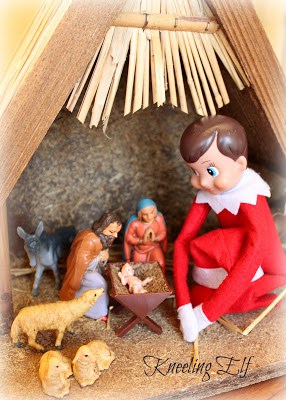 Celebrating the reason for the season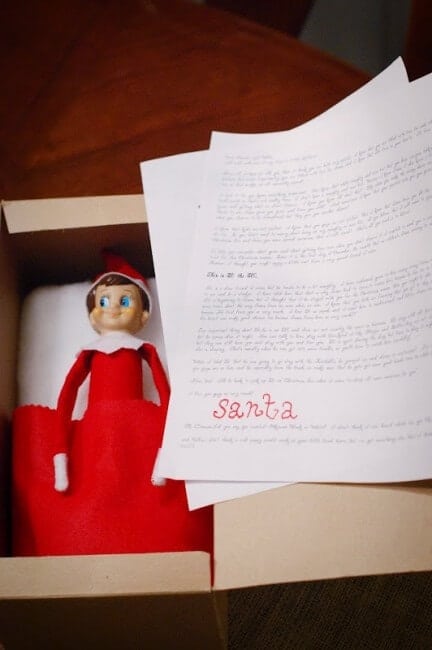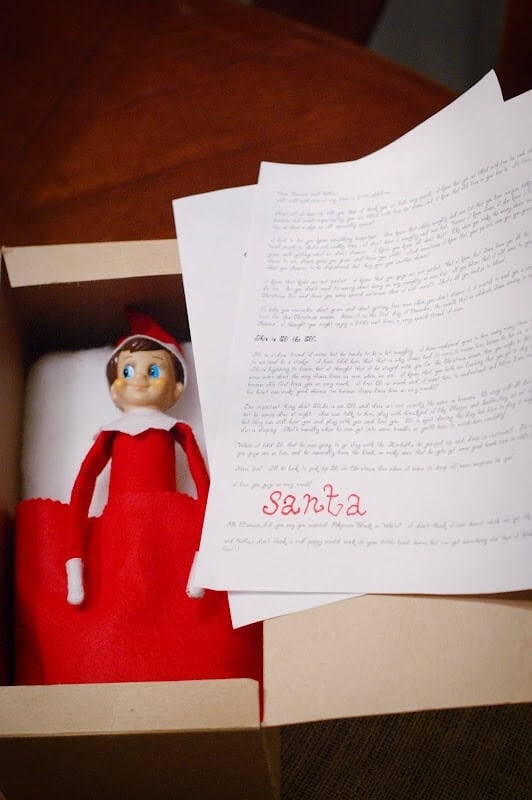 Love the way she explains Jesus and Santa with this letter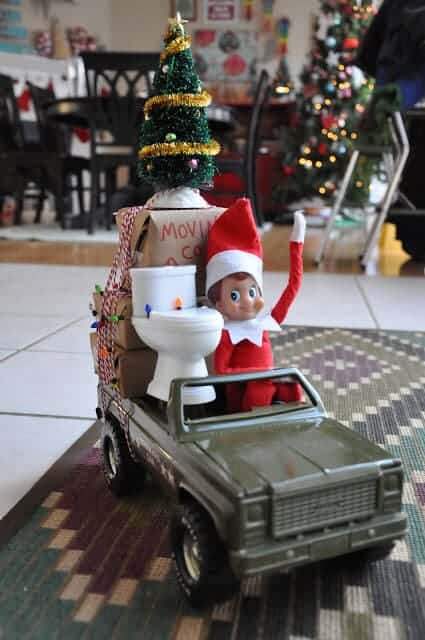 Elf headed back to the north pole with all his gear!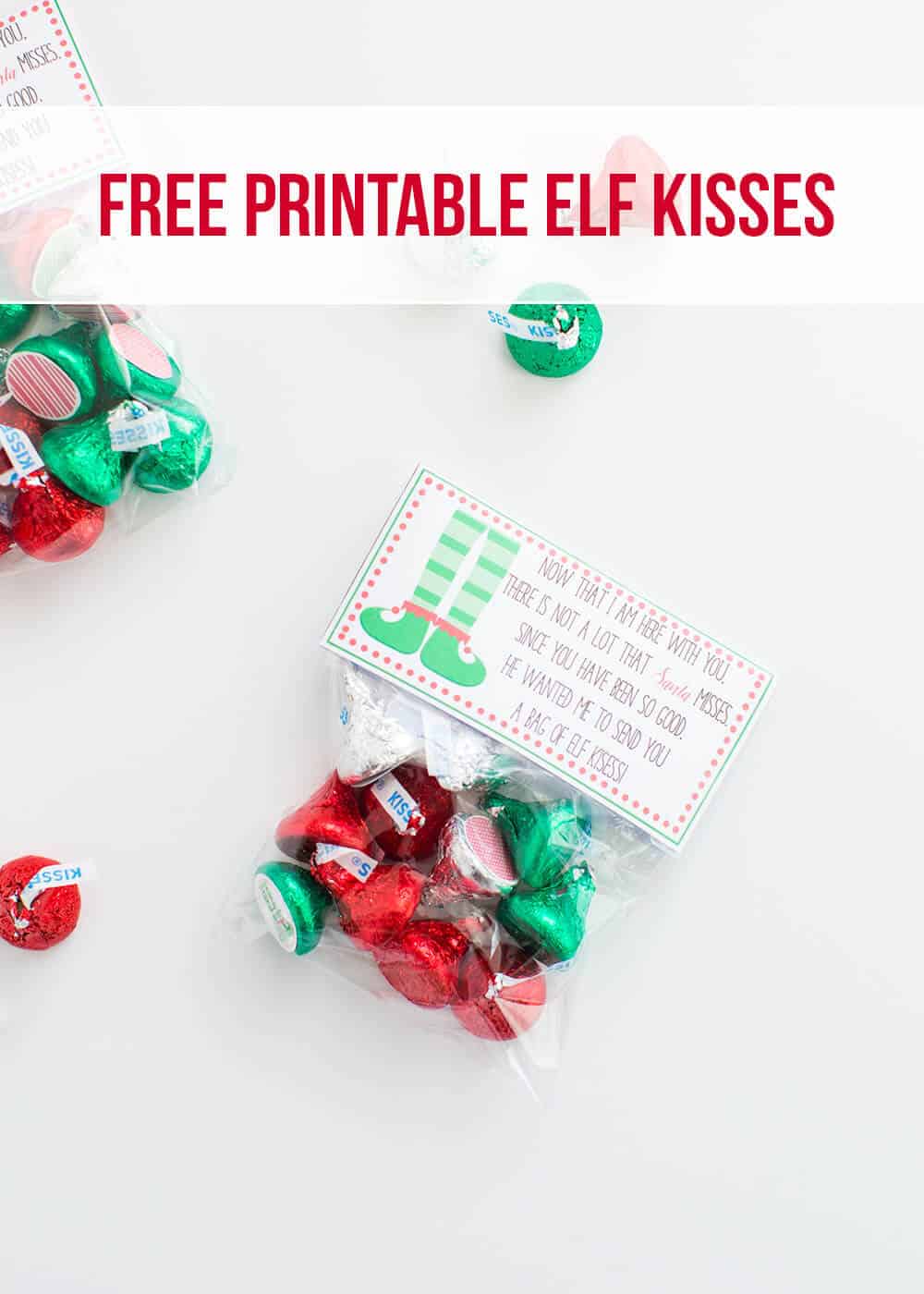 Elf kisses
Free calendar
Download this free calendar HERE to help keep you organized with all your ideas.
So who will do being Elf on the Shelf this year? Have fun with it!
For more Christmas ideas go HERE. You'll love these posts below.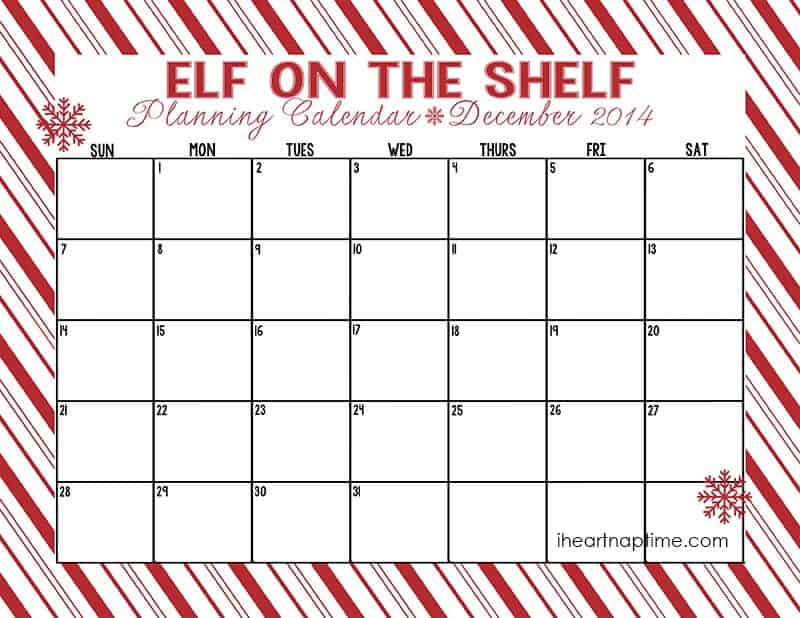 There's also this handy dandy checklist you can download for free HERE.