Best Christmas Cookies – 40+ of the most delicious and festive Christmas cookies for your holiday baking! Lots of easy and delicious homemade Christmas cookie ideas to make your next party or cookie exchange a success!
Baking Christmas cookies is one of my favorite holiday traditions. I like to try new recipes each year, but also always stick with the classics like soft sugar cookies, snickerdoodles, and molasses cookies. It definitely doesn't feel like the holidays without these delicious traditional Christmas cookies!

Best Christmas Cookies
One of my favorite things about the holidays is coming up with new cookie recipes to share with family and friends. I have so many wonderful memories of baking Christmas cookies over the years, and love when I find yummy recipes to add to my list.
Today I'm excited to share some of the best Christmas cookies for your holiday baking! They all look so festive and delicious. Whether you're looking for easy Christmas cookies, traditional Christmas cookies, decorated Christmas cookies, and more, you'll find lots of amazing recipes to try from the list below.
Looking to host a cookie exchange this year? Check out this post for some helpful guidelines, and don't forget to print out my FREE cookie exchange printables to help make preparing for your next cookie swap a little easier. Enjoy!
Easy Christmas Cookies
Things get so busy during the holidays, so I'm always looking for easy recipes to quickly whip up. These easy Christmas cookies below are fun, festive, and super simple to make. I especially love the peppermint candy cane Christmas cookies. They look fancy, but are so easy to throw together. Plus the flavor is delicious. If you're a fan of simple recipes, you'll certainly love this list of easy Christmas cookies!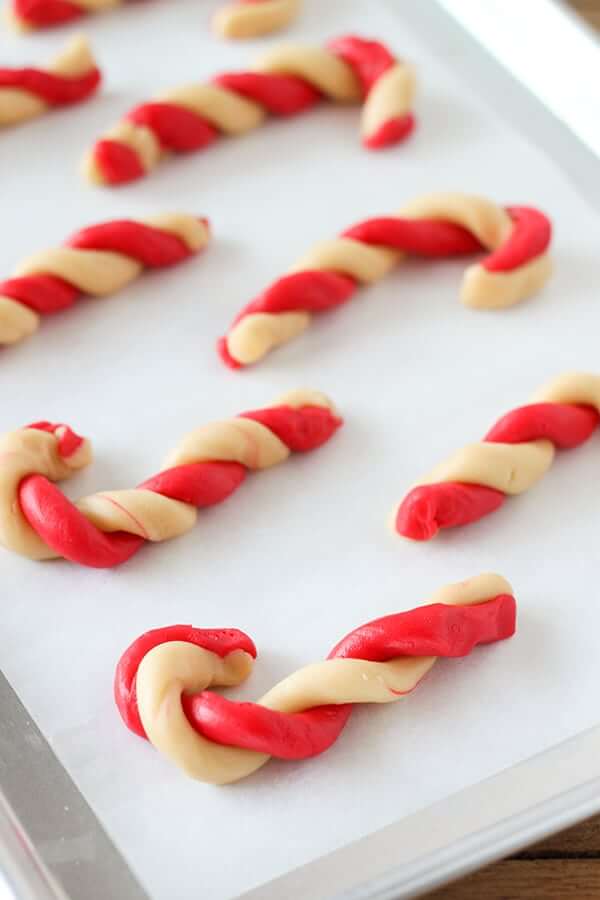 These Peppermint Candy Cane Christmas Cookies are so fun! Twisting the white and red dough together to make candy canes is so creative!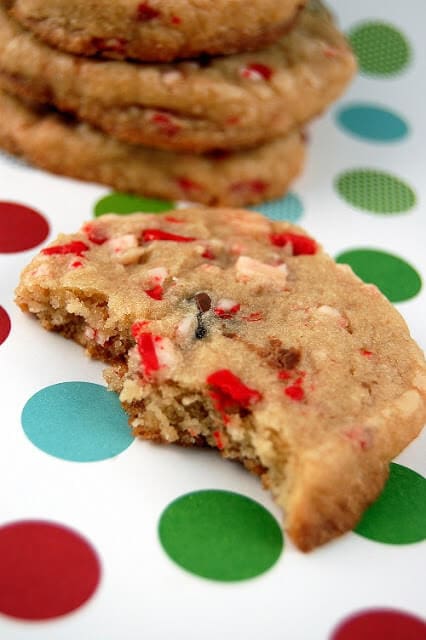 The peppermint included in these Peppermint Chocolate Chip Cookies helps to make these Christmas cookies perfect for the holidays!
Christmas Sugar Cookies
Whenever I bake cookies for the holidays, I always make sure to include the classic Christmas sugar cookies. A cookie plate isn't complete without some sort of sugar cookie…they are so fun to decorate, and taste amazing. I love all the Christmas sugar cookies included below, however the sugar cookie truffles are my favorite. They take only 4 ingredients and don't require any baking. My kind of cookie! Hope you enjoy the delicious Christmas sugar cookies below!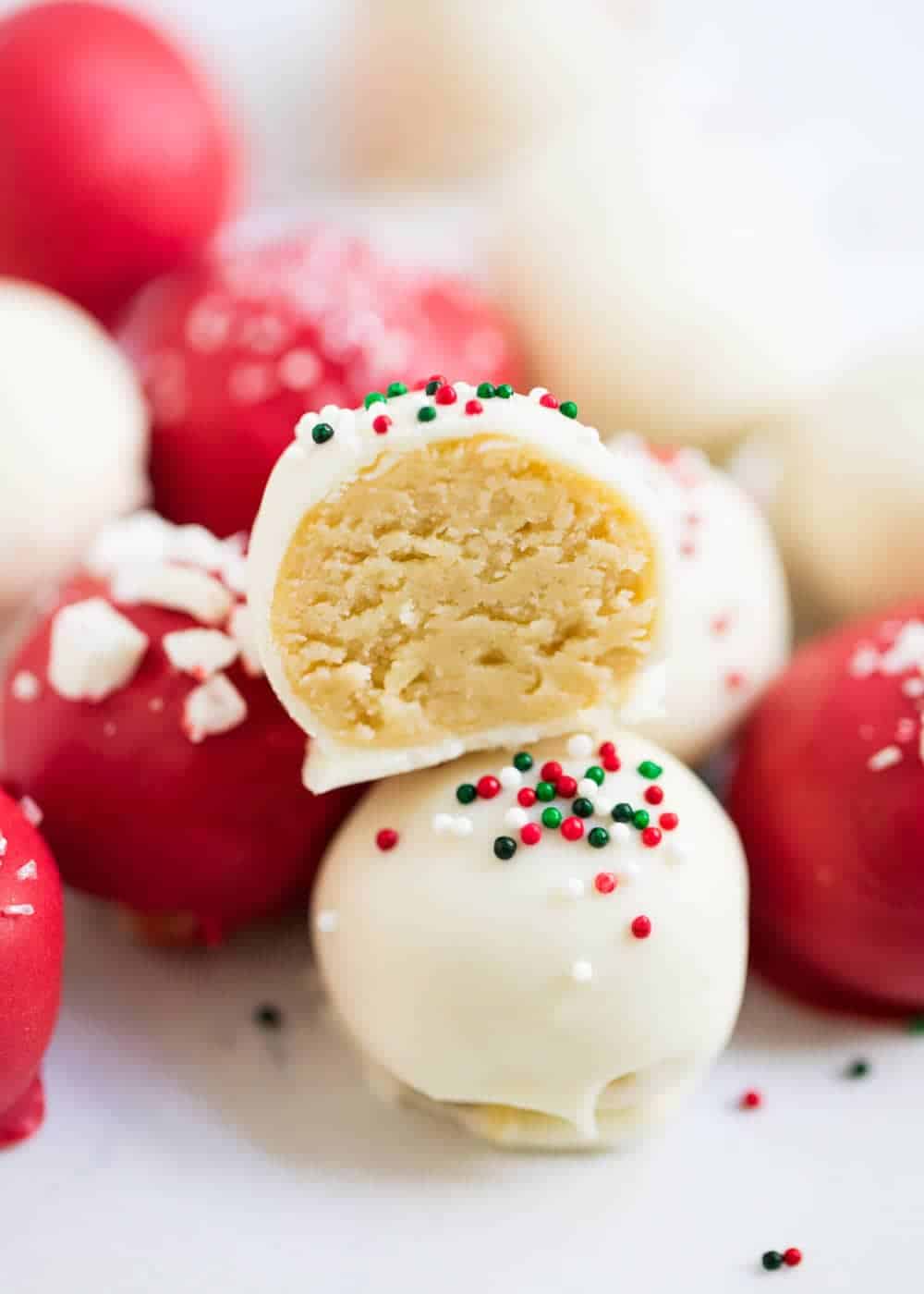 These Sugar Cookie Truffles are the easiest Christmas sugar cookies! They don't require any baking, and are made with just 4 ingredients!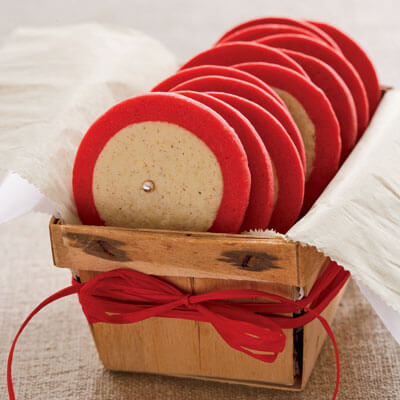 These Red and White Cookies are so festive and simple to make!
Traditional Christmas Cookies
There's nothing like traditional Christmas cookies. Whether it's snickerdoodles, butter cookies, shortbread cookies, and more, you can't go wrong with a traditional cookie recipe! My personal favorites are snickerdoodles because I'm a sucker for the cinnamon sugar coating. And above all, they are so soft and fluffy. Yum! Check out these amazing traditional Christmas cookies below.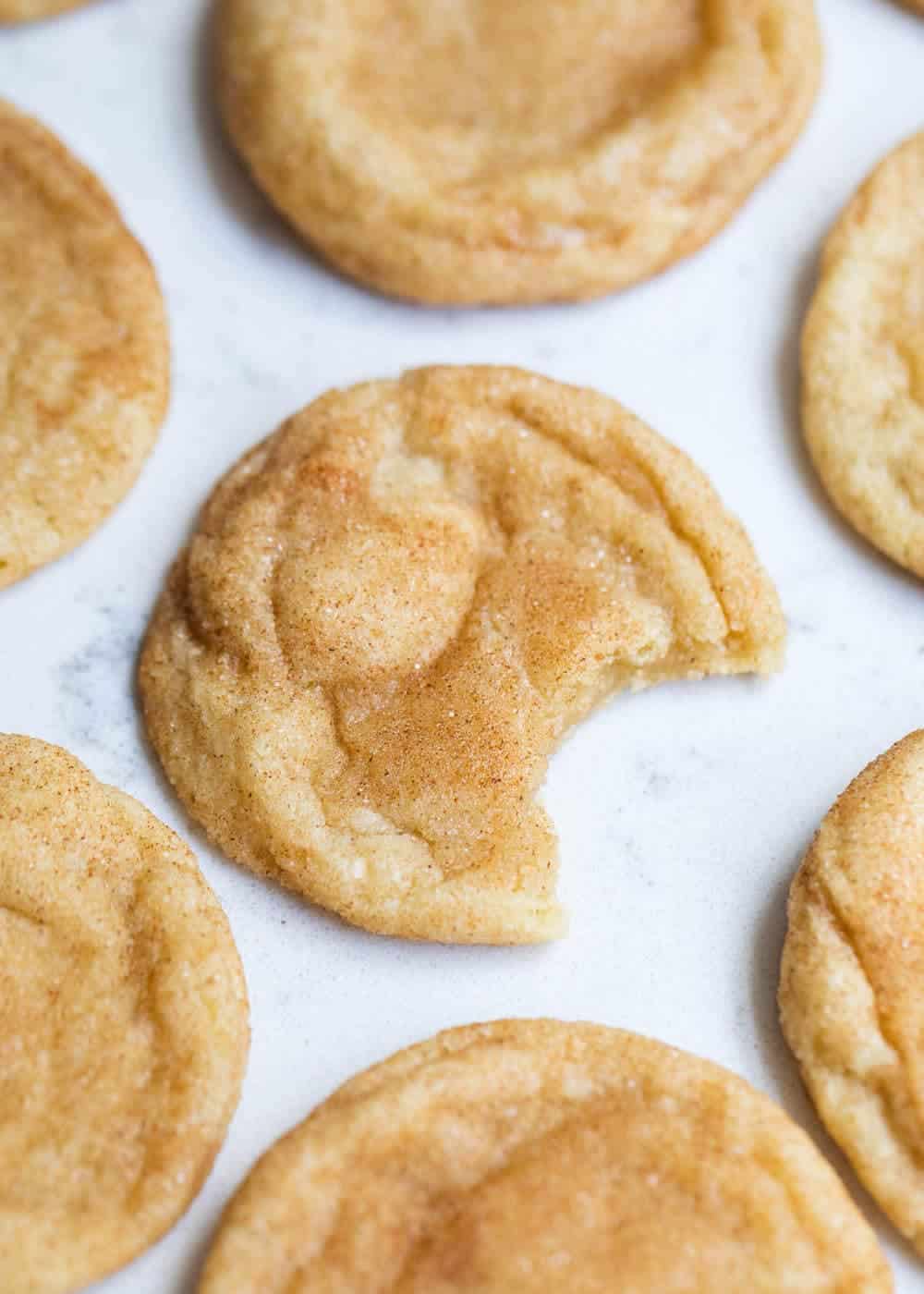 Nothing beats a classic Snickerdoodle. The traditional Christmas cookies are soft, fluffy and rolled in a delicious cinnamon sugar coating.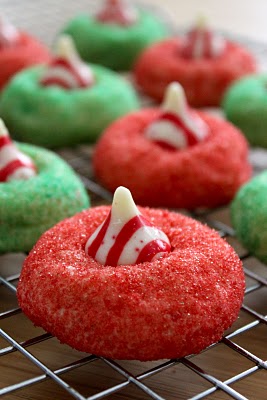 We always made Candy Cane Blossoms growing up. I love the red and green colored sugar, and the festive Hershey's kisses, too!
Decorated Christmas Cookies
My favorite part about making Christmas cookies is decorating them! There are tons of cute designs and toppings to include…it's so fun to be creative! Decorated Christmas cookies are perfect for entertaining, and are always a big crowd pleaser. Your guests will rave about how fun and impressive they are. Whether you dip in chocolate, cover with sprinkles or create a fun design, these decorated Christmas cookies will be a hit!
I make these White Chocolate Dipped Ginger Molasses Cookies every year! Everyone always raves about how delicious and festive they are! These are my favorite decorated Christmas cookies to make!
Baking Staples for Christmas Cookies
Below are a few of my favorite kitchen staples that I always use when baking Christmas cookies.
Appliances for Christmas Cookies
Bakeware for Christmas Cookies
Utensils for Christmas Cookies
So there you have it…an amazing list of the best Christmas cookies for holiday baking. Lots of easy, traditional, and decorated cookies to choose from. Hope you enjoyed all of these wonderful Christmas cookies. Now get to baking!!