Rudolph pancakes -a fun breakfast tradition for Christmas!
Today I have some cute reindeer pancakes for you. We make these every year on Christmas Eve (usually for breakfast or lunch). The kids absolutely love them and look forward to them every year.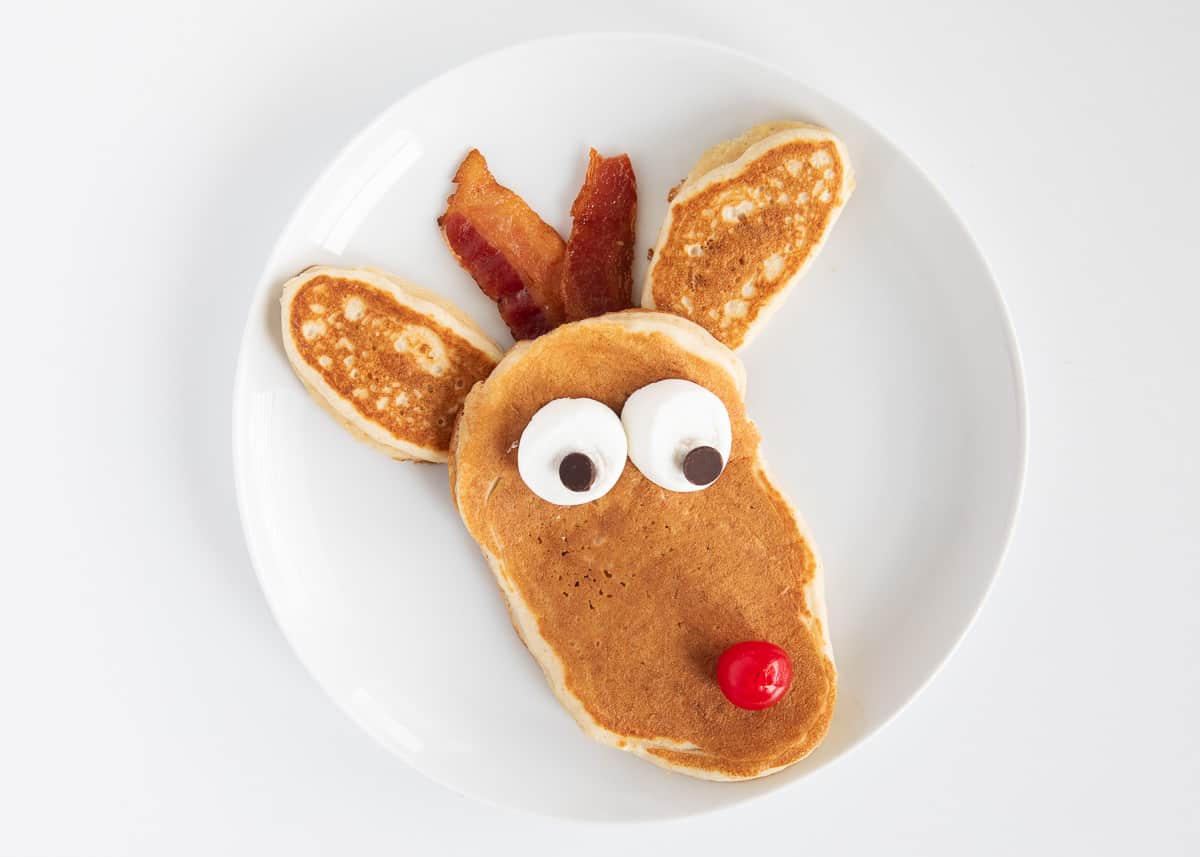 As Christmas quickly approaches, my kids are getting more and more anxious to meet Santa and his reindeer. My son absolutely loves Rudolph! He loves him so much we decided to dedicate a whole morning to making reindeer crafts and reindeer pancakes. We started the morning off making these Rudolph pancakes and my kids LOVED it.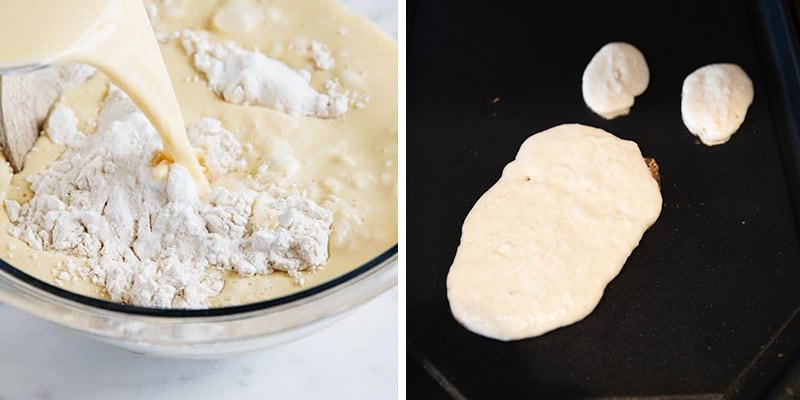 My kids love adding the marshmallows and chocolate chips for eyes, but you can always make them a little healthier by using berries for the eyes and nose.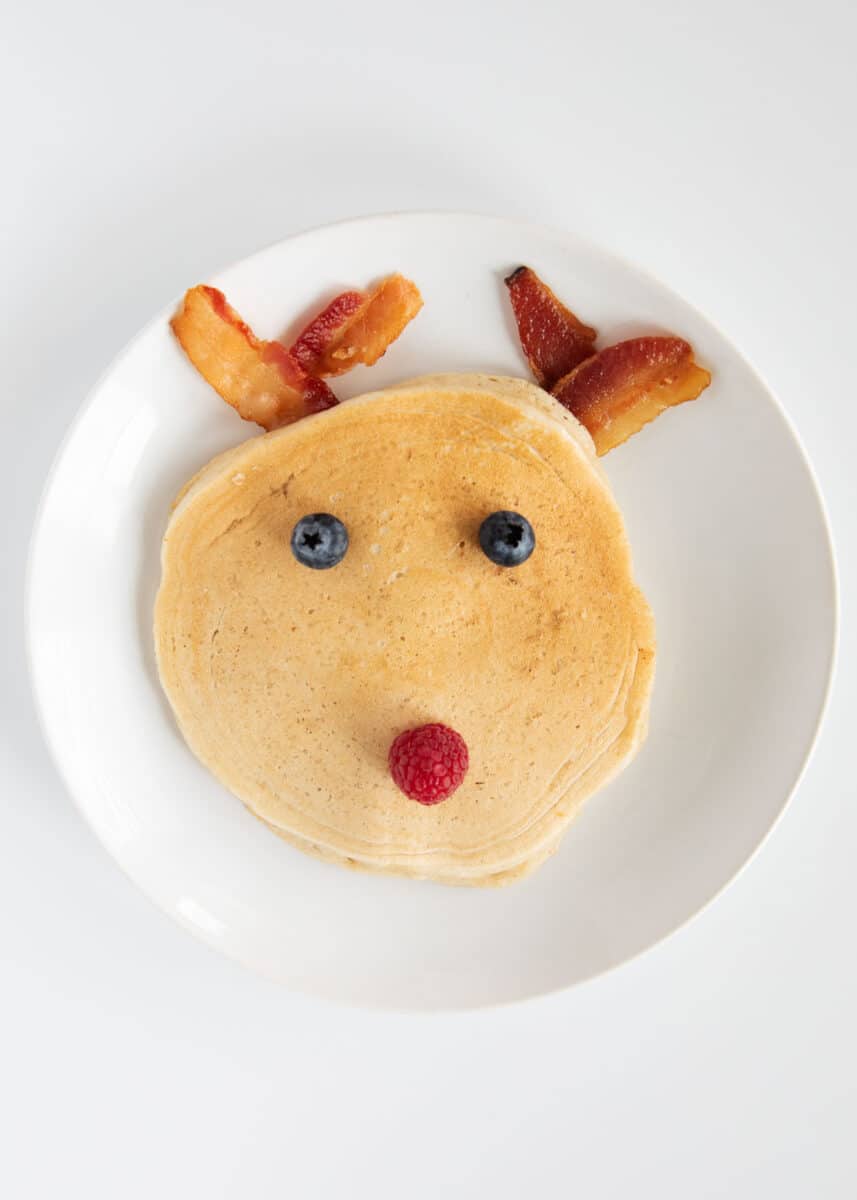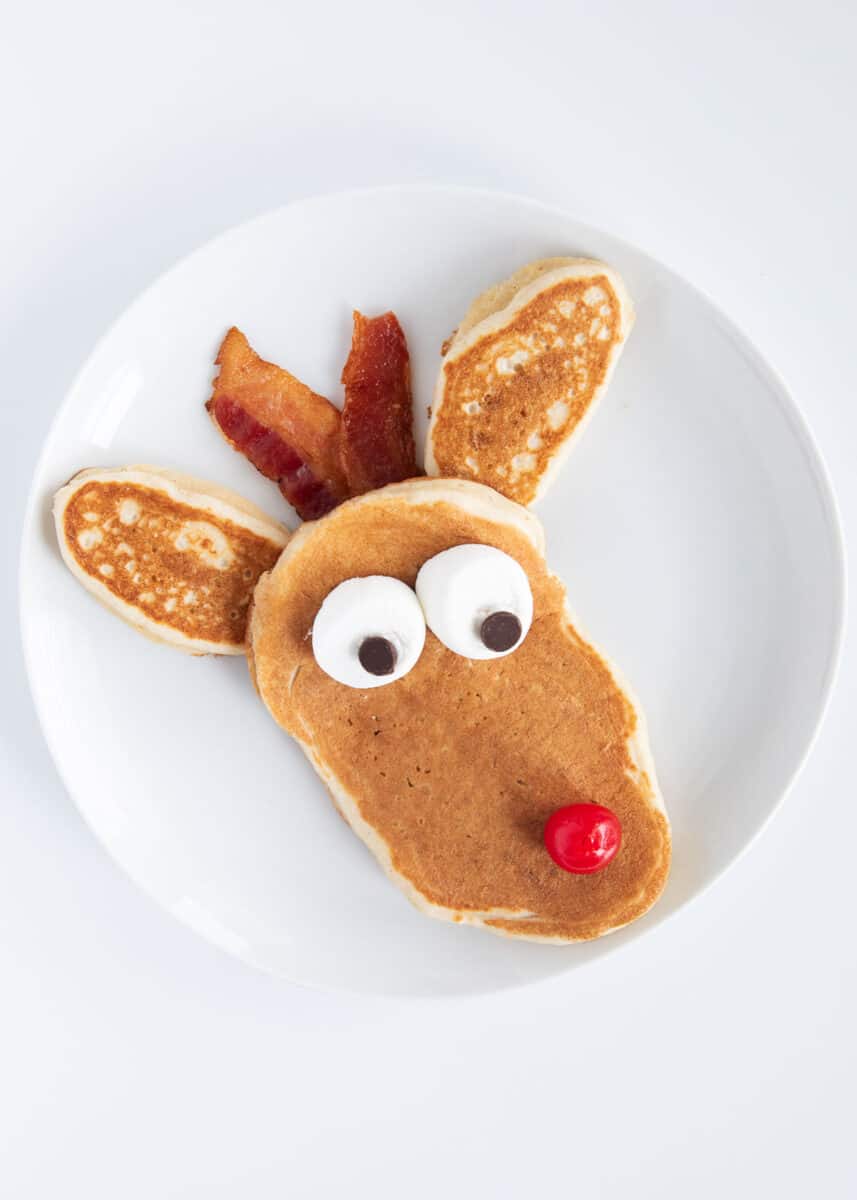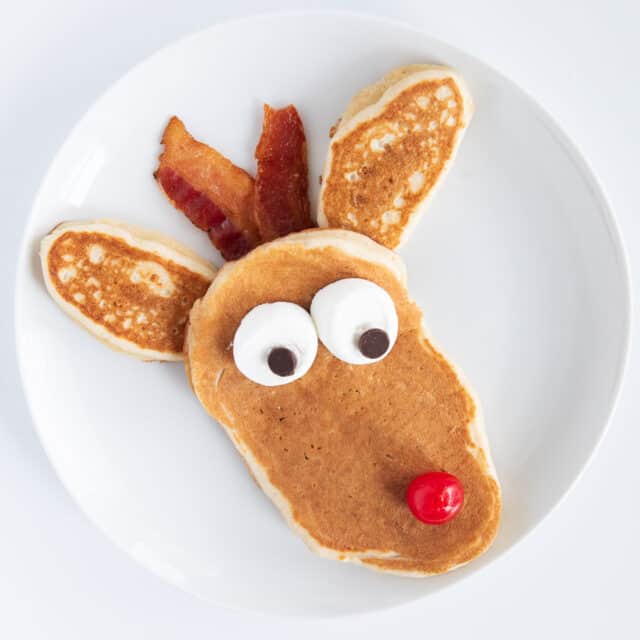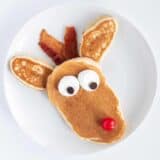 Reindeer pancakes
Rudolph pancakes -a fun breakfast tradition for Christmas!
Ingredients
32 ounces pancake mix (enough for 12 servings, use your favorite kind)
6 pieces bacon (cooked)
6 cherries
6 marshmallows (large)
Syrup, for serving
Instructions
Make pancakes according to directions. Cook the pancakes on a greased griddle over medium heat. You'll want to make 6 medium oval shaped pancakes and 12 small oval shaped pancakes. I used a 1/4 cup measuring cup to pour the batter onto the pan so I could shape the ears and face. You could also pour the batter into a zip top bag and cut off the top. The shapes don't have to be perfect. Cook until lightly browned on each side and then remove to a plate.

Place two little pancakes on top of a bigger one to form the face. Then place two pieces of bacon on top on the head for the antlers. For the eyes I cut a large marshmallow in half and then stuck a chocolate chip in the middle. Then I put a cherry on top for the nose.

Top with syrup and enjoy!
---
Calories: 458kcal | Carbohydrates: 52g | Protein: 14g | Fat: 20g | Saturated Fat: 6g | Cholesterol: 122mg | Sodium: 916mg | Potassium: 362mg | Fiber: 3g | Sugar: 6g | Vitamin A: 380IU | Vitamin C: 1.5mg | Calcium: 327mg | Iron: 2.1mg