Soft Molasses Cookies
 Welcome to the Crazy Christmas Event! If you're new here, join us on Facebook and Pinterest. Now let's give Alicia from The Baker Upstairs a big welcome! We're so happy to have you guest posting!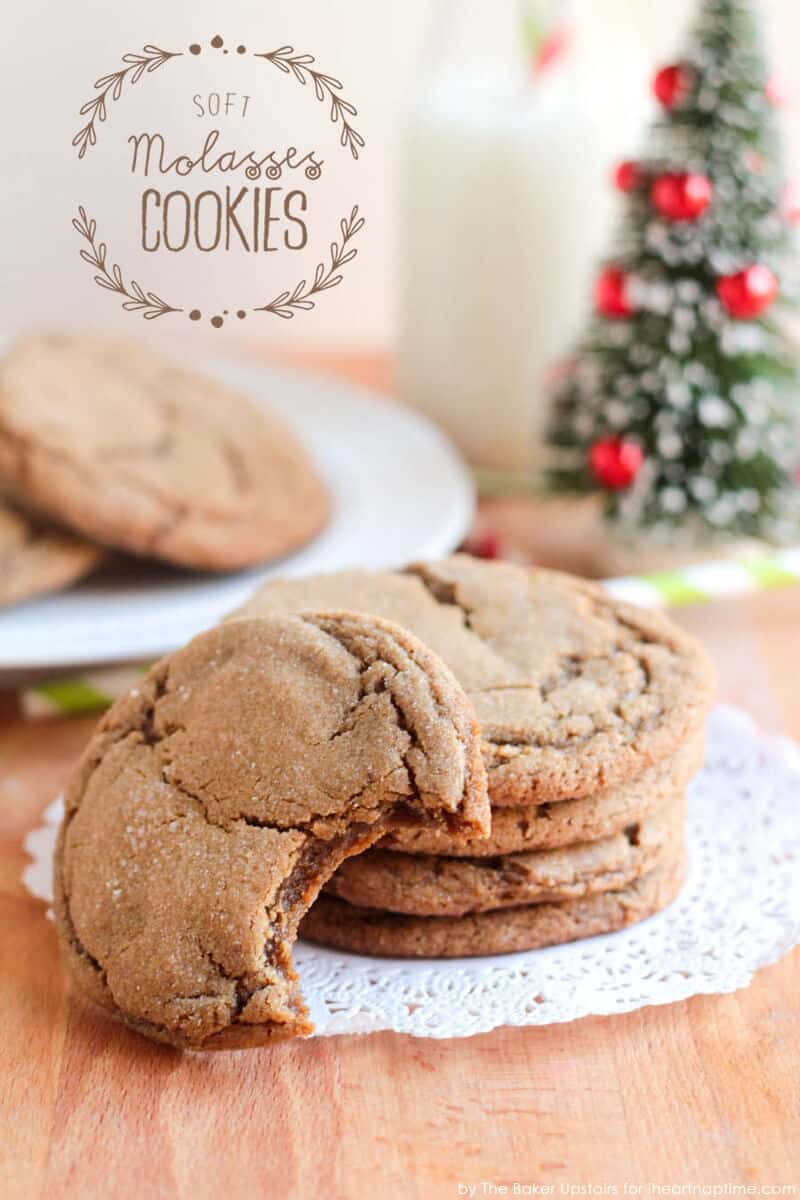 by Alicia of The Baker Upstairs for I Heart Nap Time.
Hello again, I Heart Nap Time readers! I'm so excited to be part of the Crazy Christmas Event this month! I'm already so inspired and excited for Christmas after seeing so many fun projects and delicious recipes. Christmas is such a fun time of year, and I absolutely love baking treats for family and friends. These soft molasses cookies are a perfect treat to share with someone you love this season. They pair wonderfully with hot chocolate and are sturdy enough to mail to friends and family far away. As much as I love gingerbread, I kind of like that these cookies are a little more mild and less spicy than gingerbread. They're soft and chewy on the inside, crisp around the edges, and overall they just taste homey and sweet and comforting.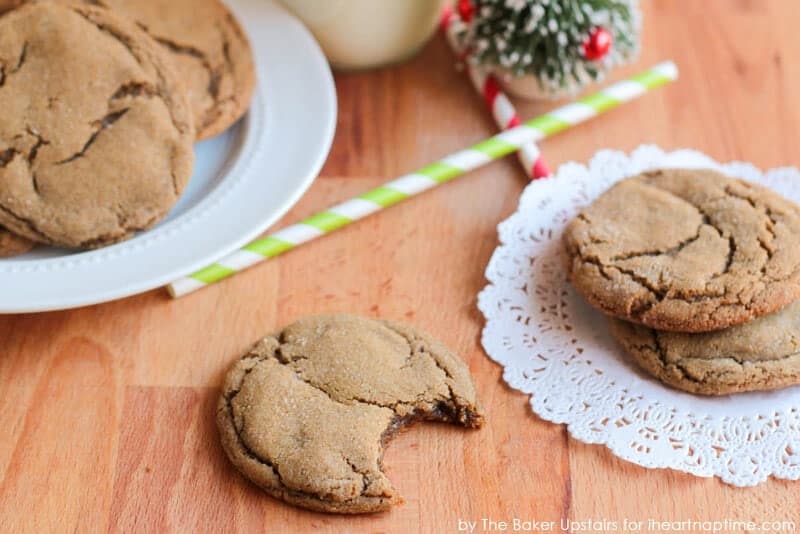 MY OTHER RECIPES
Another thing that's great about these cookies is that they are really quick to make. They don't need to chill in the fridge, so they're ready in under an hour, which is great during the busy holiday season! They would be perfect for a cookie exchange party or on a platter of treats at a party.  I made them with the intention of taking the extras to work to share with my co-workers, but based on the way my family has been chowing down on them, I have my doubts as to whether any of them will actually leave the house. They're definitely a new holiday favorite for our family!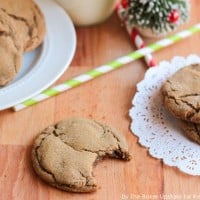 Soft Molasses Cookies
Ingredients:
12 tablespoons butter
1 cup sugar
1/4 cup molasses
1 egg
1 teaspoon vanilla
2 cups + 2 tablespoons flour
2 teaspoons baking soda
1/4 teaspoon cloves
1/2 teaspoon ginger
1 teaspoon cinnamon
1/2 teaspoon salt
additional sugar, for rolling
Directions:
Preheat the oven to 375. Line two large baking sheets with parchment or spray with cooking spray. In a large bowl or the bowl of a stand mixer, beat together the butter and sugar until light and fluffy. Beat in the molasses, egg, and vanilla until well blended. Add the flour, baking soda, cloves, ginger, cinnamon, and salt, and mix until a soft dough forms. Roll the dough into one inch balls, and roll each ball in sugar. Place the dough on the prepared baking sheets, spacing two inches apart (the cookies will spread quite a bit, so make sure you give them their space!). Bake 8-10 minutes and let cool on the pan 5 minutes before removing to a cooling rack. Enjoy!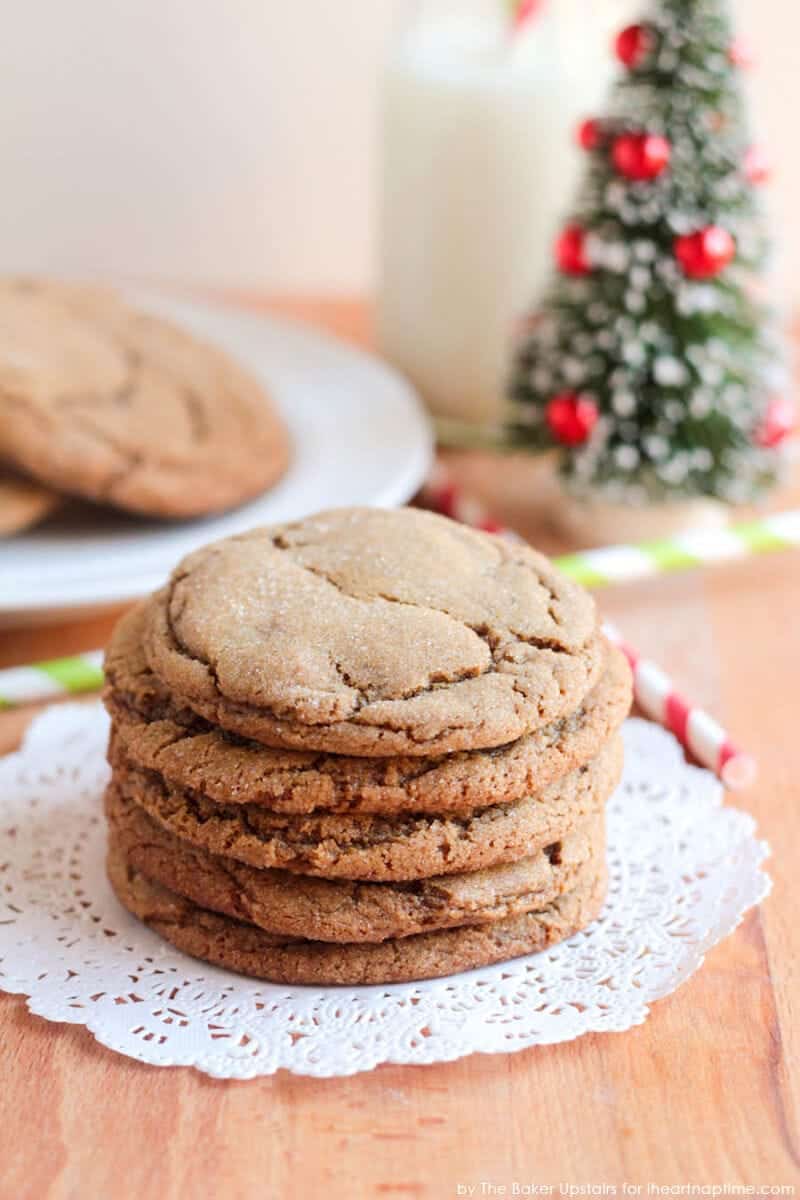 Click HERE to see more from our Crazy Christmas Event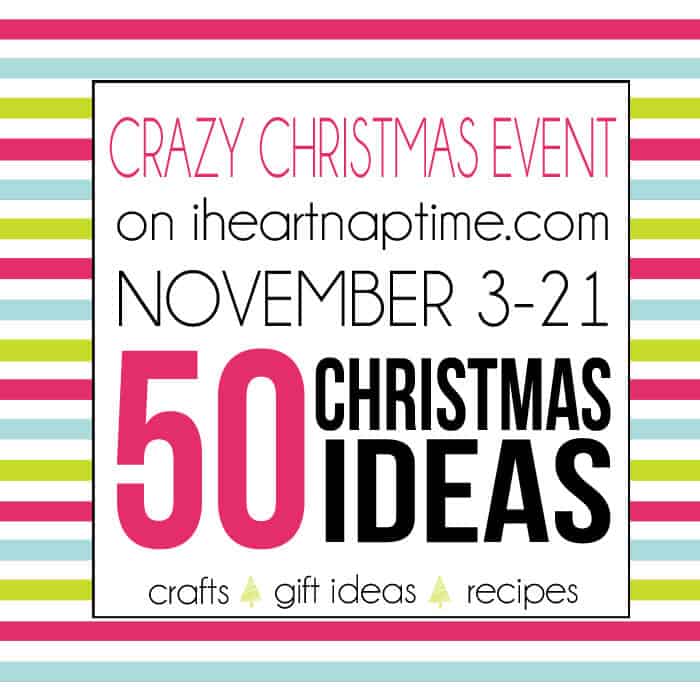 Join in! Leave a comment!
Comments