Simple Holiday Punch Recipe
Simple Holiday Punch Recipe –  made with pineapple, cranberry and orange juice! Easy to make and such a delicious combination!
This time of year, I love a good punch recipe, and this holiday punch is so simple, easy, and delicious!
It has a sweet and tangy punch of flavor from a combination of Dole pineapple juice, cranberry juice, and orange juice. It takes only a few minutes to make, and makes for a beautiful presentation with some fresh cranberries and orange slices.It's especially perfect during this busy holiday season when you need something great to serve guests but are short on time. You could easily mix up the juices beforehand, and then just add the lemon-lime soda right before serving. Add some fun holiday glasses, and you're all set!

MY OTHER RECIPES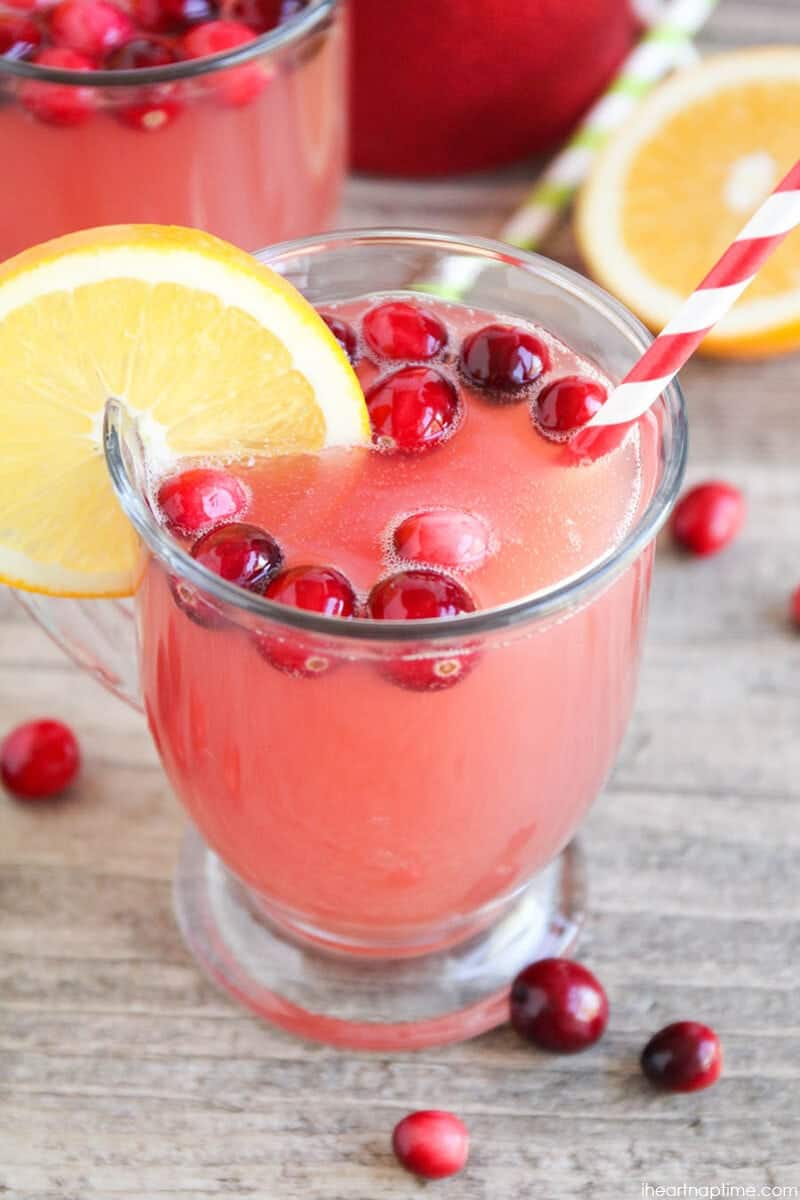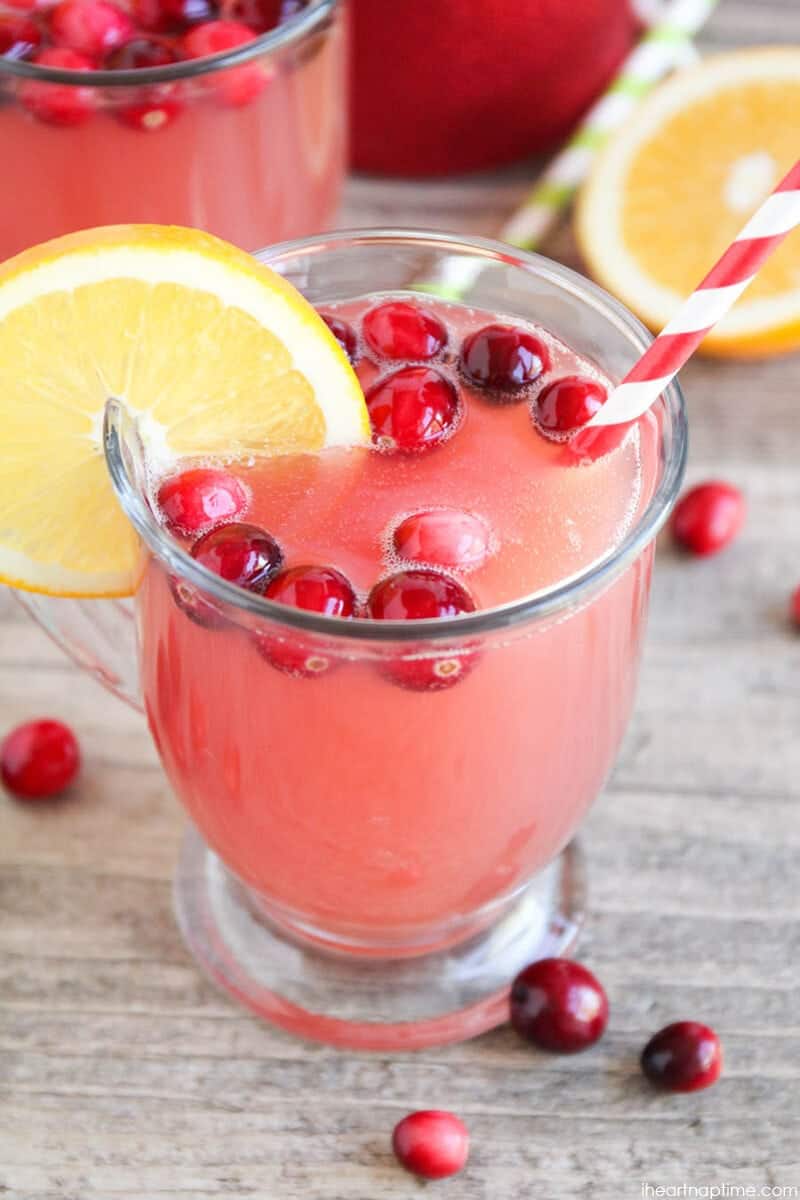 Dole pineapple juice is one of my favorite ingredients to use in punch because it adds so much great flavor! The combination of pineapple with orange and cranberry is delicious, and I love how fresh it tastes. This punch is a hit with kids and adults alike, and is perfect for any holiday gathering!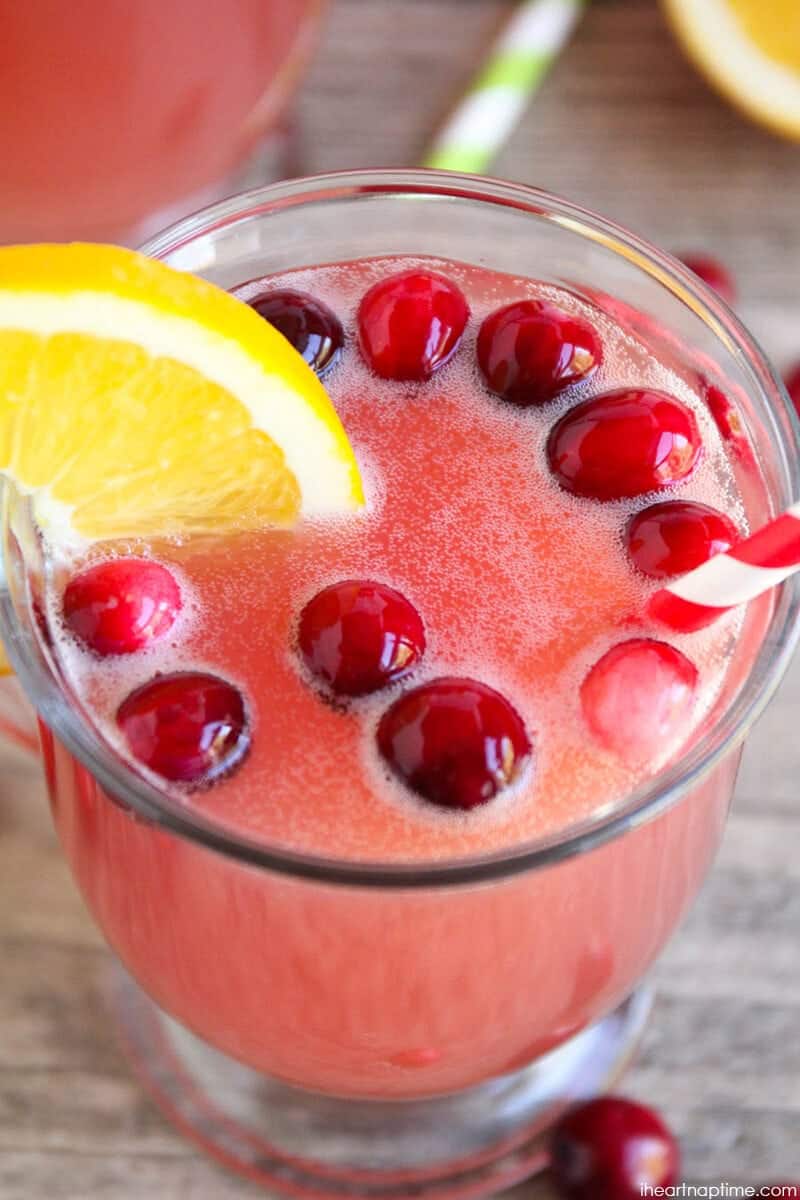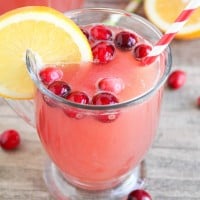 Holiday Punch Recipe
Prep Time: 5 minutes
Total Time: 5 minutes
Ingredients:
4 cups DOLE pineapple juice
4 cups cranberry juice
4 cups orange juice
2 liters lemon-lime soda
1 cup fresh cranberries (for garnish)
orange slices (for garnish)
Directions:
Chill all ingredients thoroughly. Combine the pineapple juice, cranberry juice, and orange juice in a punch bowl. Just before serving, add the lemon-lime soda and stir to combine. Add cranberries and orange slices for garnish.
Once you've made your punch, why not go the extra mile and make an awesome straw holder from the empty pineapple juice can? This santa straw holder is so cute, and so simple and easy to make! You'll need a sheet of red glitter card stock, gold glitter card stock, and about 15 inches of black ribbon.
Start by washing the can to remove any residue, then drying completely. Carefully check for any sharp edges and use pliers to gently press them back against the can to prevent injuries.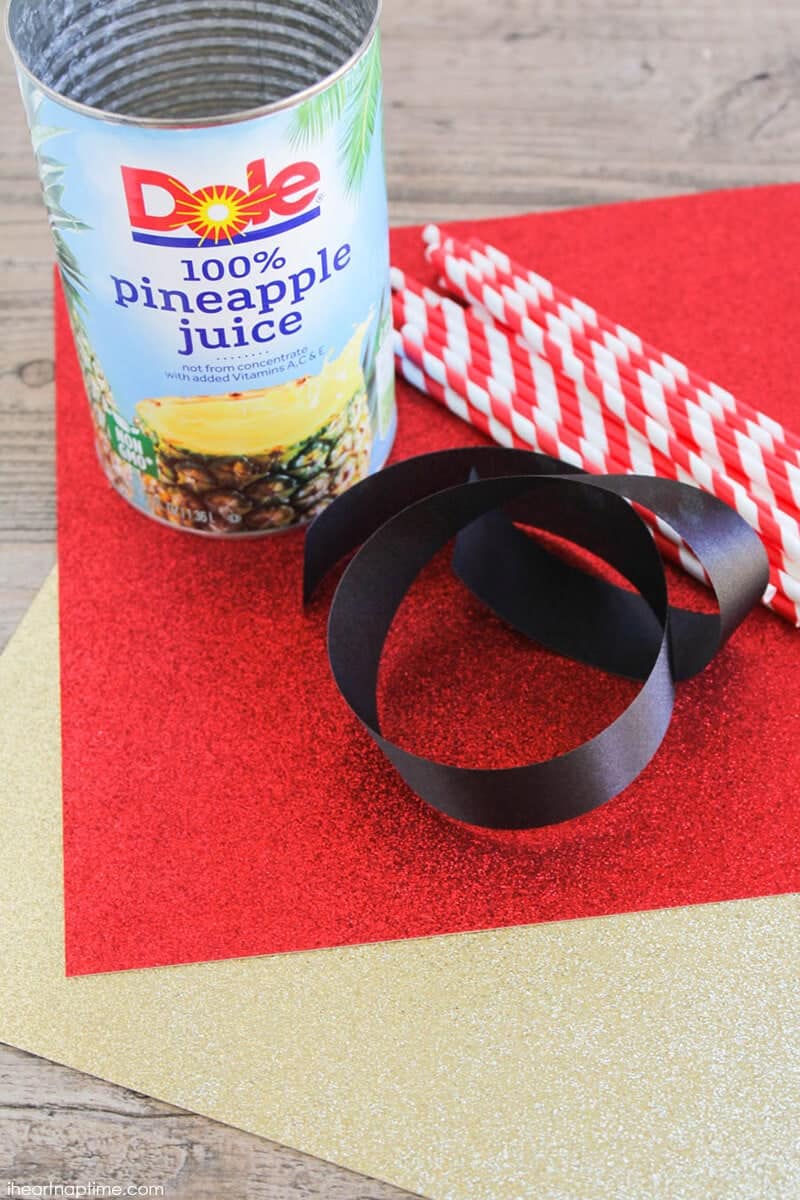 Cut the red card stock to the height of the can (mine was 6 3/4 inches tall), and secure it around the can using hot glue. (You may have to do a little patching in the back of the can.) I experimented with some different adhesives and found that hot glue was most effective for holding the card stock on. Once your red card stock is attached, cut a small square (about 2 inches by 2 inches) from the gold card stock. Using an exacto knife, cut a slit on either side of the card stock that is the width of your ribbon, and thread your black ribbon through.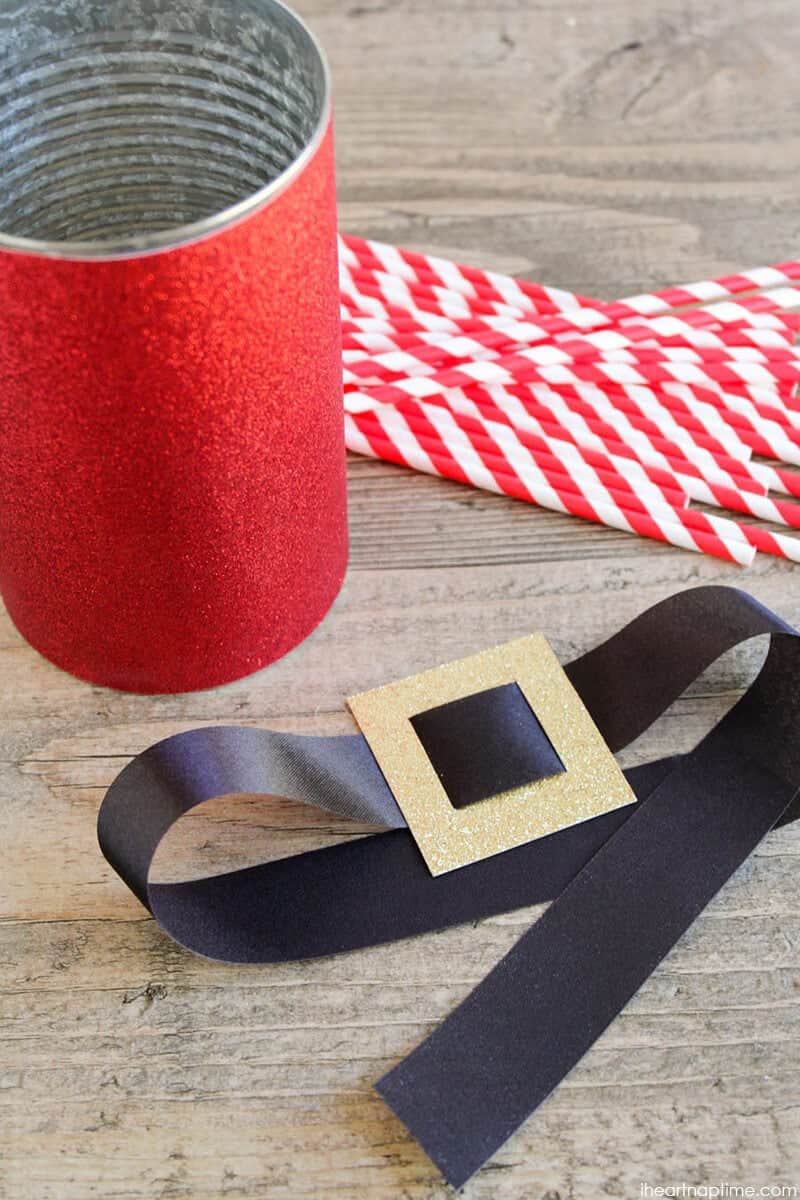 Attach the buckle to the front of the can with hot glue, and wrap the ribbon around the back, securing with hot glue. Let cool, then fill with fun party straws. I poured about 2 inches of dried beans into the bottom of my can to help the straws stand up a little higher, and to provide a little more stability as well. So cute and so easy to make!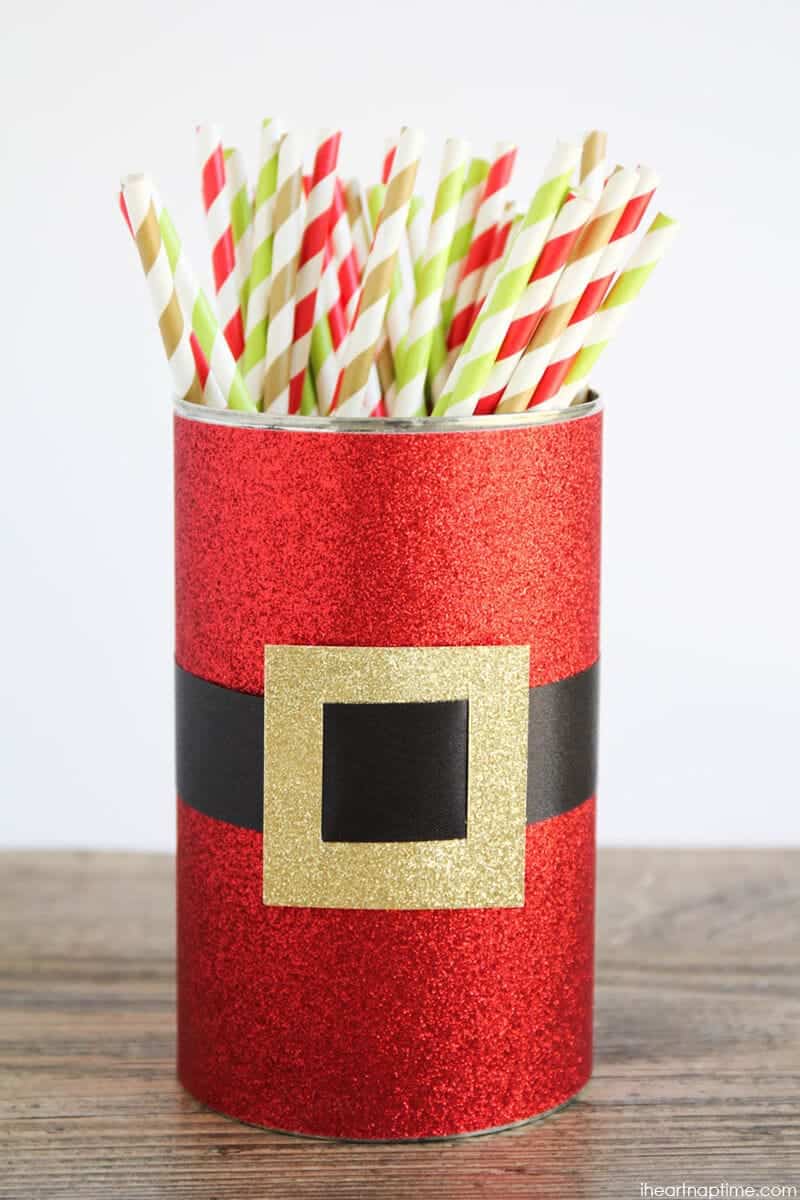 Now let's toast to a fabulous New Year! What are you toasting to in 2016? Tag #ChainofCheer #Dole on Instagram and Twitter for a chance to win $100 Dole gift card.
This is a sponsored conversation written by me on behalf of Dole Packaged Foods. The opinions and text are all mine. #ChainofCheer #Ad @DolePackaged