Homemade Crock Pot Applesauce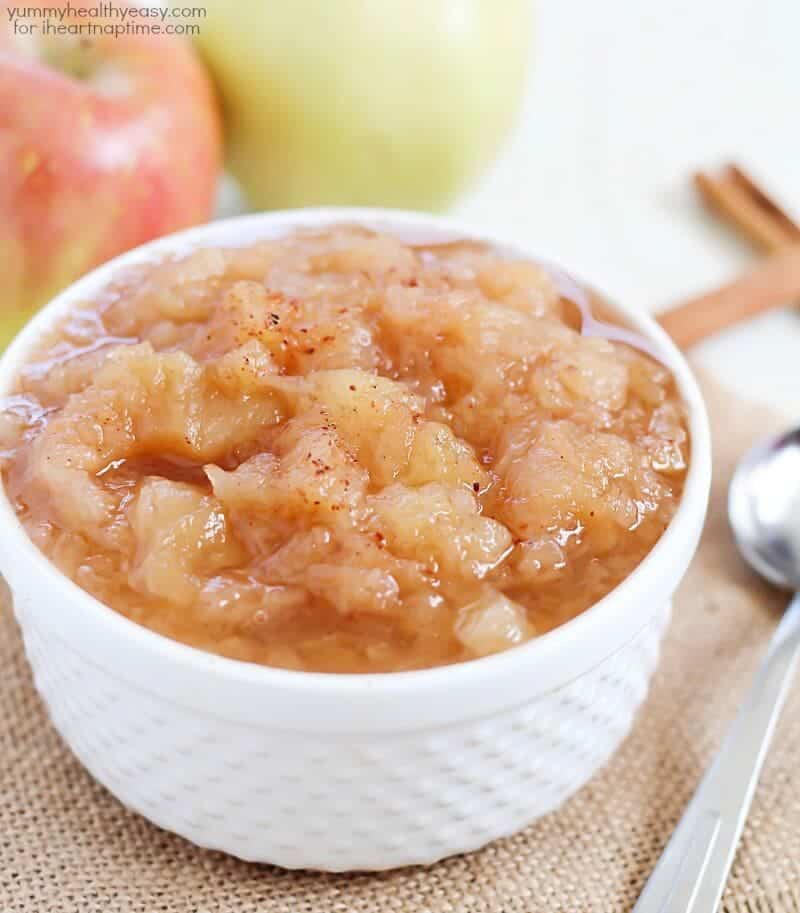 Homemade Crock Pot Applesauce by Jen of Yummy Healthy Easy for I Heart Naptime
Ahhh…it's finally FALL!! I am utterly in love with this time of year. I love pumpkin everything, especially a yummy pumpkin muffin while drinking a glass of homemade hot wassail and enjoying the cool weather.
But I also love apple recipes in the fall. There are so many great apple varieties for great prices at the supermarket during the fall months. One great way to use those apples, is by making homemade applesauce.
Have you ever made homemade applesauce in the crock pot? Crock pot applesauce is SO easy. Like, ridiculously easy. Apples plus a few other easy ingredients, only FIVE to be exact. Stick it all in the crock pot and a few short hours later, the most flavorful, delicious applesauce you could ever imagine! So much better than store bought!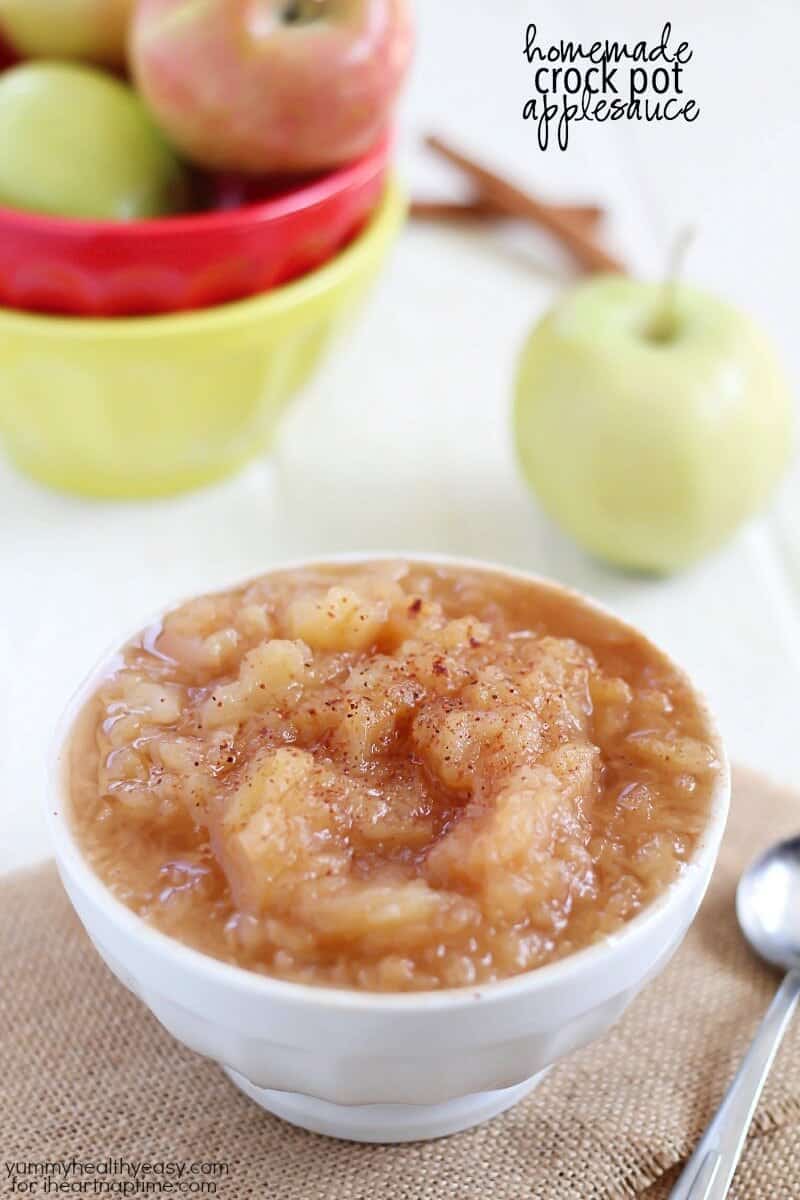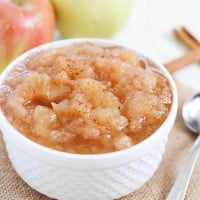 Homemade Crock Pot Applesauce
Prep Time: 5 minutes
Cook Time: 4 hours
Ingredients:
12 golden delicious apples
1/2 cup sugar
1/2 tsp. cinnamon
1/2 cup water
1 Tbsp. lemon juice
Directions:
Peel and core apples. Cut into fourths and place in crock pot. Toss apples in lemon juice and then add in sugar and cinnamon, stirring to combine. Add in water.
Cover with crock pot lid. Cook on HIGH for 3-4 hours, until apples are very softened. Eat immediately or store in a sealed container in the refrigerator. Enjoy!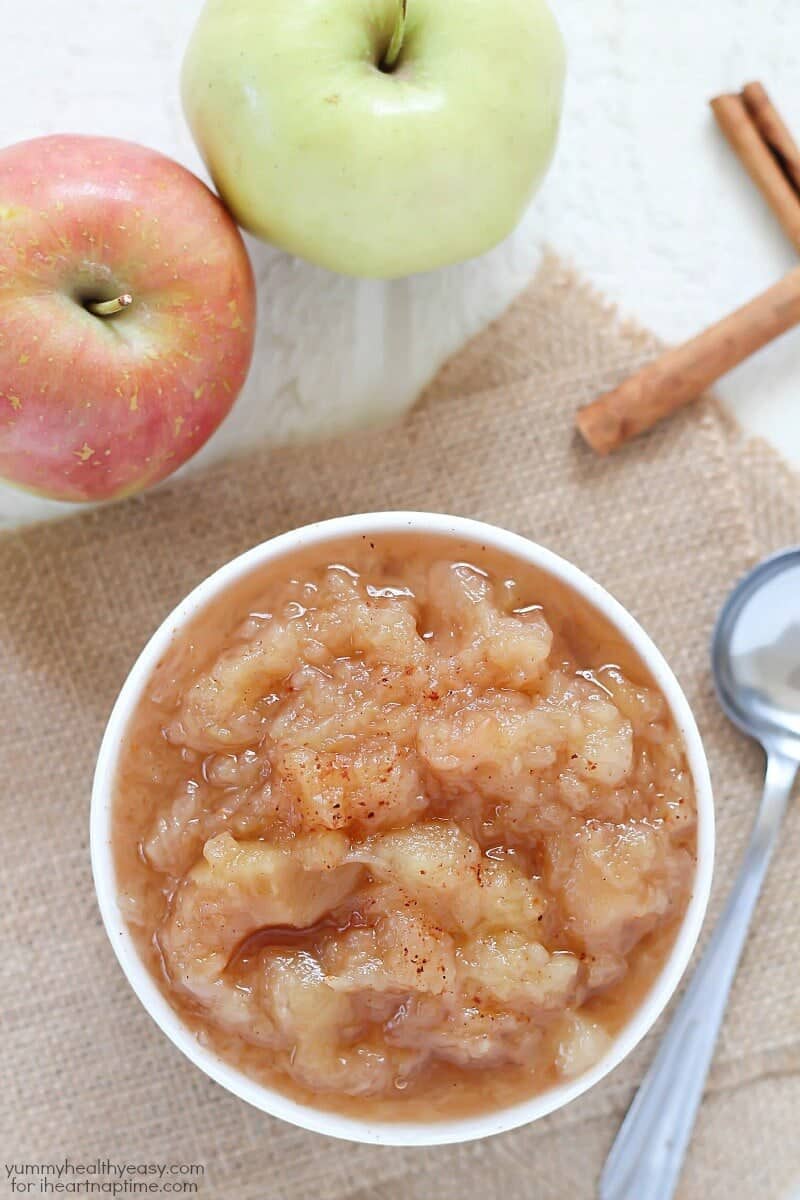 Join in! Leave a comment!
Comments