Jump to Recipe⌄
Apple Snickerdoodle Mini Muffins
Loaded with chunks of apple and rolled in cinnamon sugar, these Apple Snickerdoodle Mini Muffins are sure to become a family favorite!
Kids and adults alike are sure to love these tasty muffins. Who doesn't love a fun mini food? Not only are they delicious, they bake up quickly, so they are ready in under 30 minutes. A perfect snack!
I adapted a favorite snickerdoodle bread recipe to come up with these yummy muffins. It took a few tries to perfect the recipe, but I finally came up with a winner. They are delicious!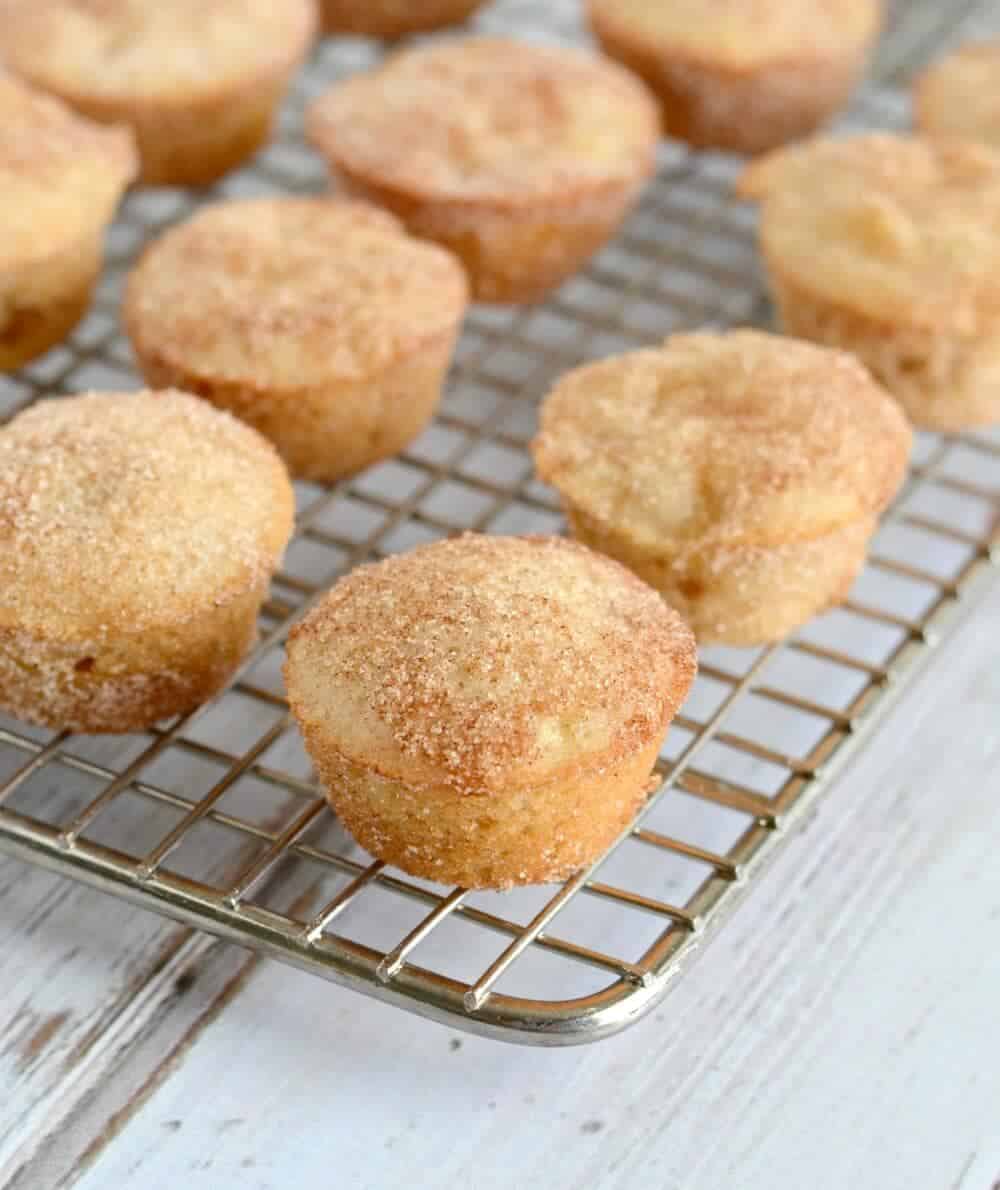 I don't know about you, but there is just something about mini muffins that I just can't resist. They are just so fun. I have to be careful, or I can pop half a dozen in my mouth without even thinking about it!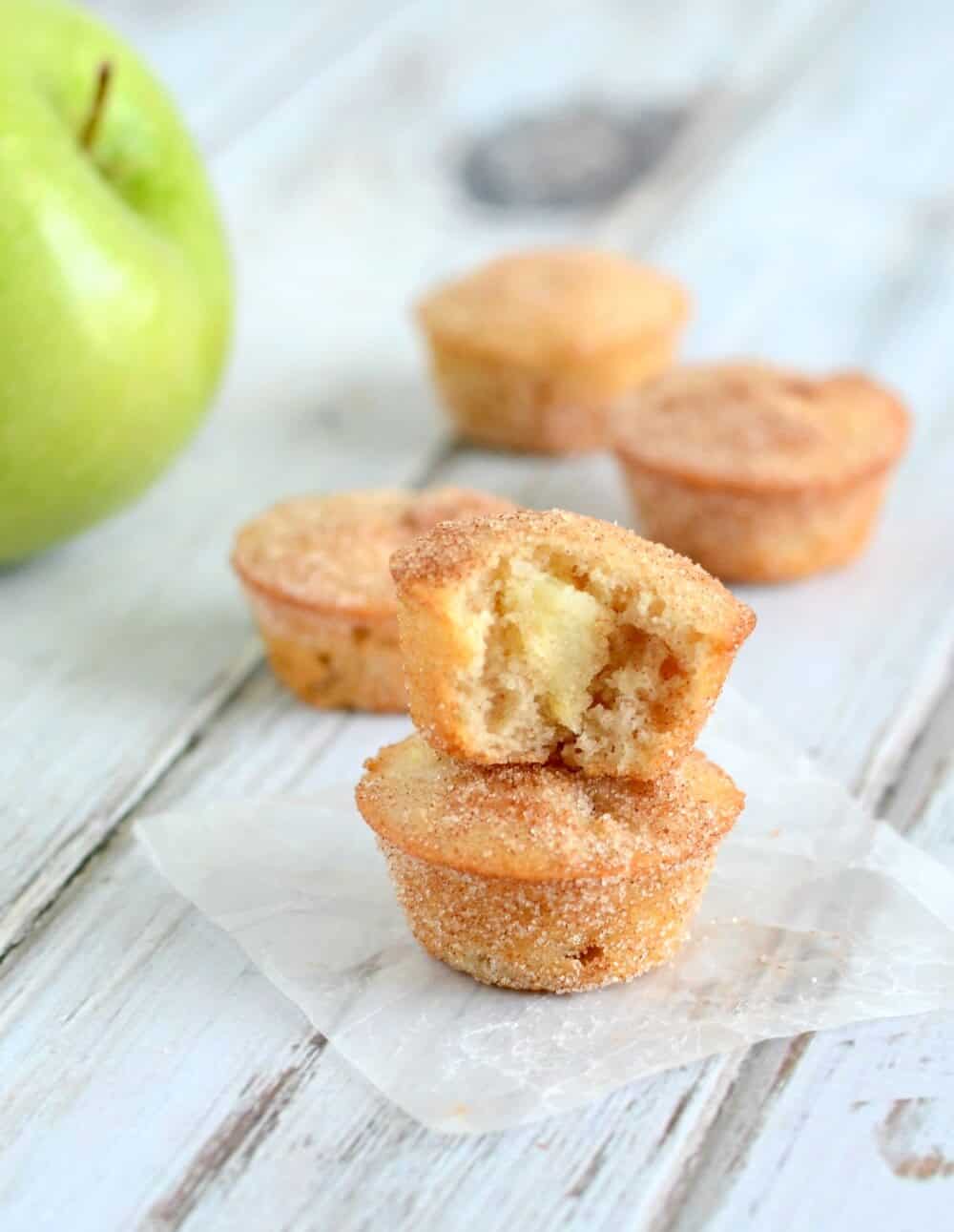 The first time I made these muffins, I just sprinkled the tops with cinnamon sugar. They were good, but rolling them in the cinnamon sugar mixture after they bake made them extra scrumptious!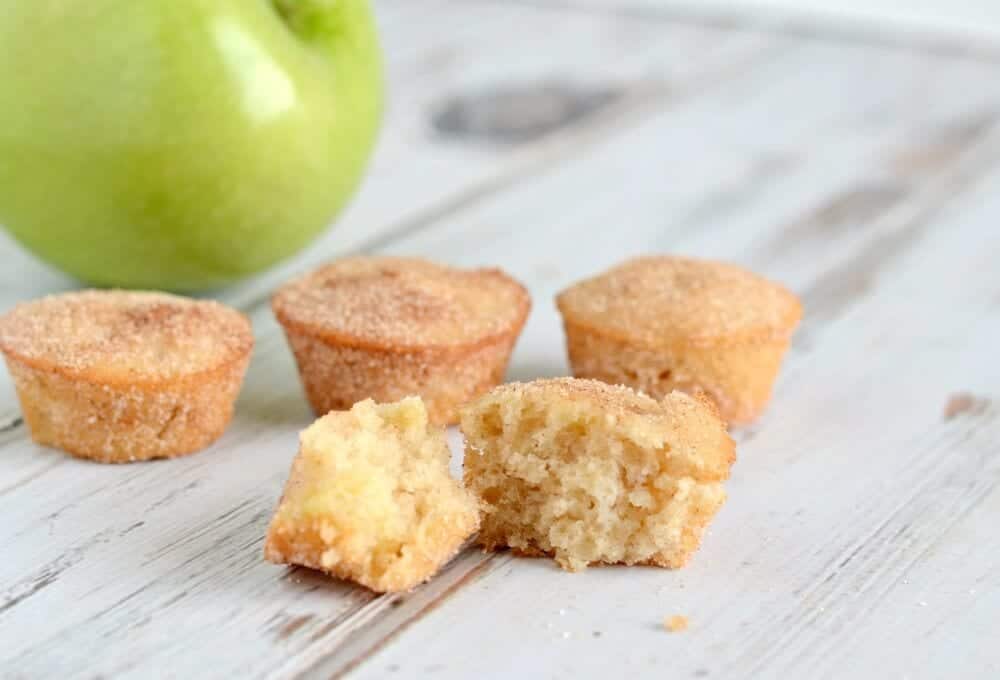 For one of my trial batches, I grated the apples. We prefer the diced apples, because the flavor is more pronounced. But if you have kids who don't like fruit in their muffins, go ahead and grate them. The muffins will be a little more dense, but still delicious!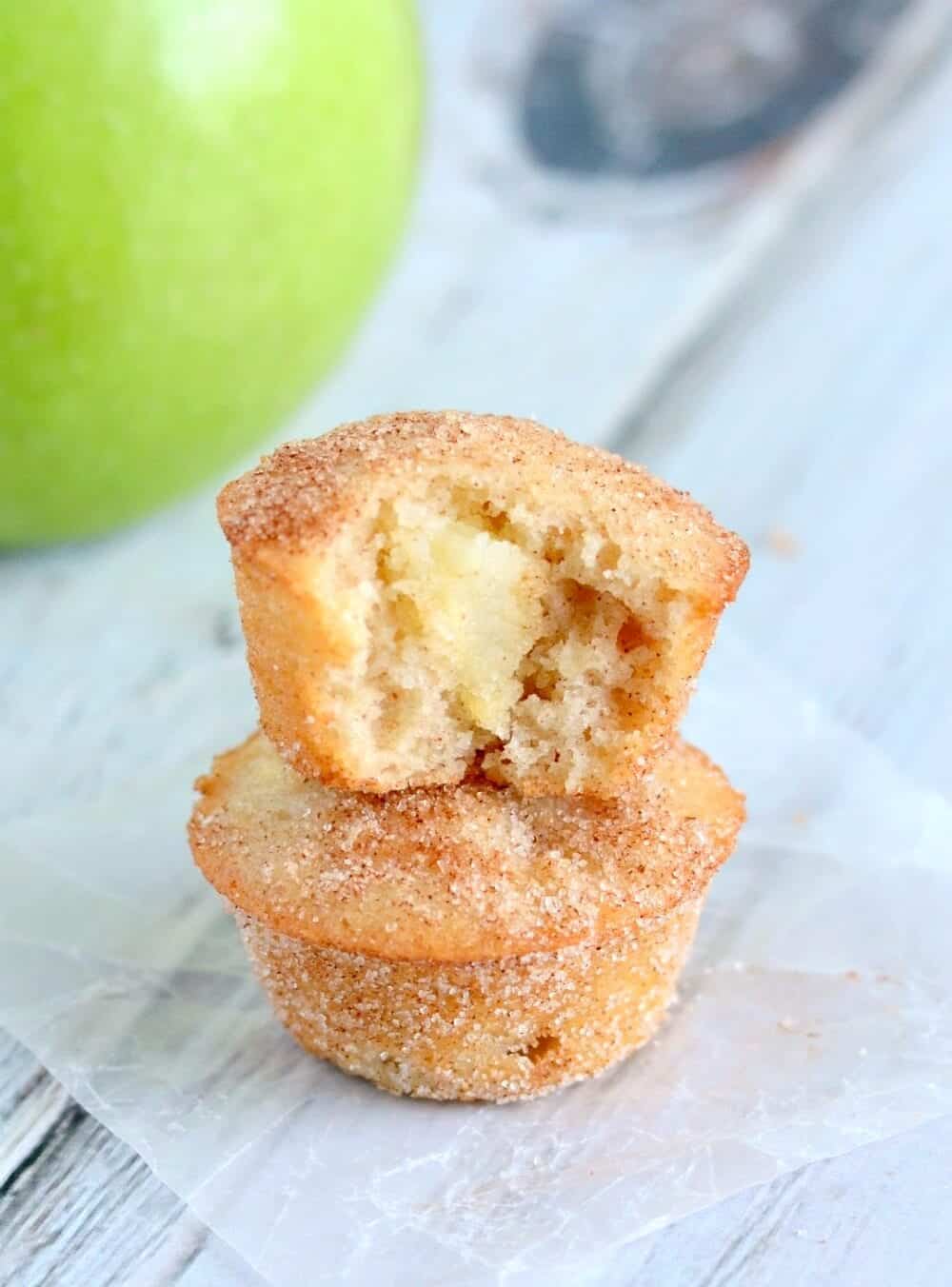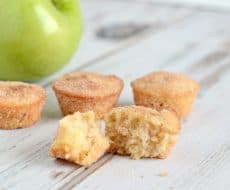 Apple Snickerdoodle Mini Muffins
Ingredients:
1/2 cup vegetable oil
1 cup sugar
2 eggs
1/2 tsp vanilla
1/3 cup buttermilk
1 small Granny Smith apple, finely diced
1 1/2 cups flour
1/2 tsp baking powder
1/2 tsp salt
1 tsp cinnamon
2 Tbsp melted butter for topping
1/3 cup sugar + 2 tsp cinnamon for topping
Directions:
Whisk together oil and sugar. Add eggs, vanilla, and buttermilk and whisk or beat till well combined. Stir in the diced apple. In a small bowl, whisk together the flour, baking powder, salt, and cinnamon. Stir into wet ingredients.
Divide batter evenly between 48 mini muffin cups that have been well greased. Bake at 350° for about 16 minutes or till lightly browned around the edges. Remove to cooling racks.
Combine the sugar and cinnamon in a small bowl. Brush the tops of the muffins with butter, then roll muffins in cinnamon sugar mixture. Serve warm.
All images and text ©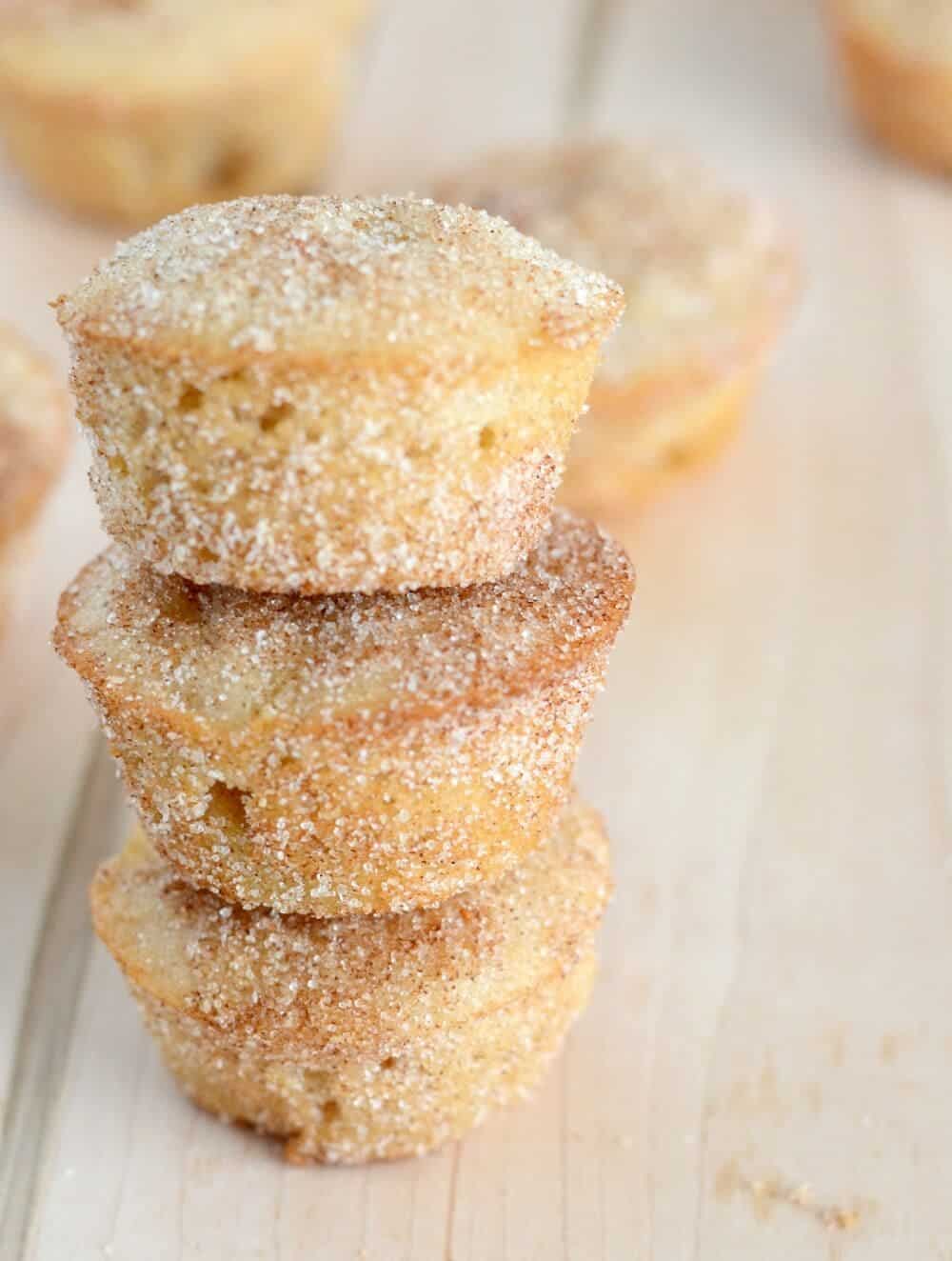 Thanks, Kara!
If you love this delicious apple recipe, you'll enjoy these too!