Jump to Recipe⌄
Chocolate chip pumpkin bread
Boy do I have a yummy pumpkin bread recipe for you today! This bread is super soft and moist! The best part? It tastes even better the second day! I think it gives the bread more time to soak in all the pumpkin goodness. Mmm…
This recipe makes great chocolate chip pumpkin muffins as well. My whole family loved this and it's definitely a new family favorite.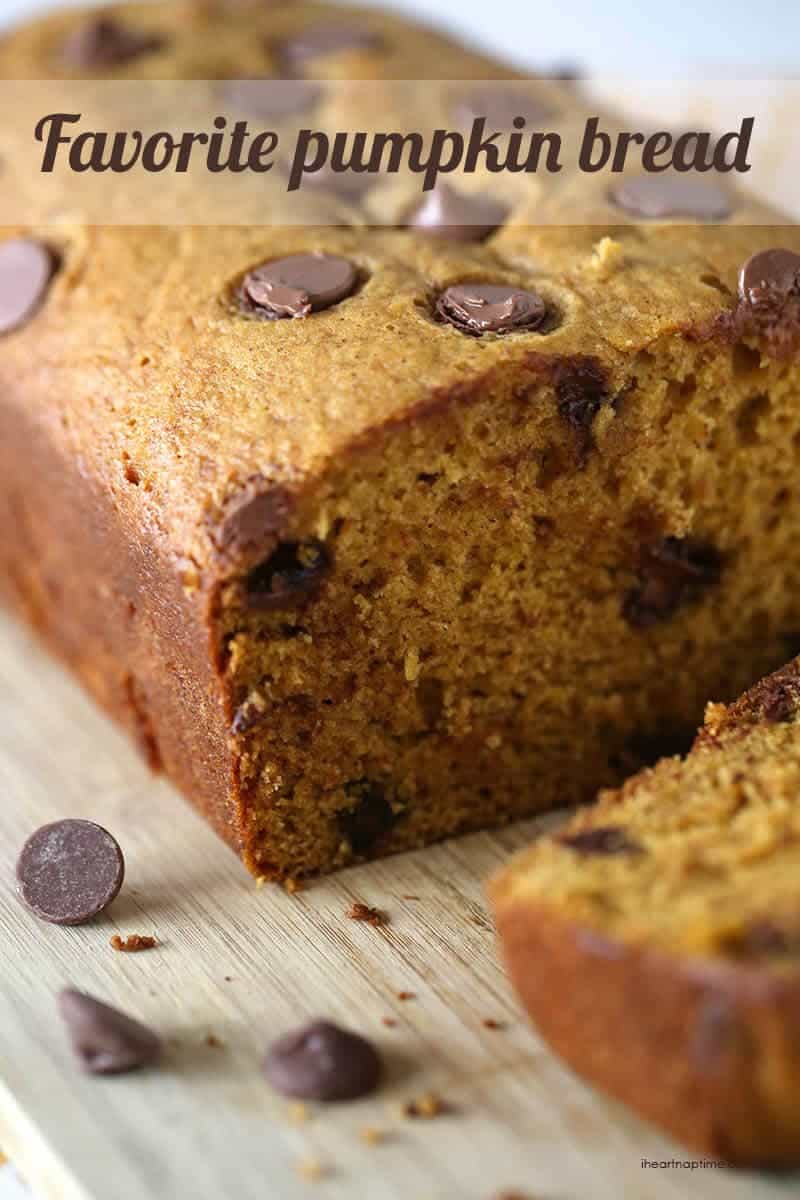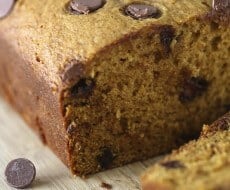 Chocolate chip pumpkin bread
Ingredients:
1 (15 oz) can pumpkin puree
4 eggs
2 1/2 cup white sugar
1/2 cup apple sauce
1/2 cup vegetable oil
1 tsp vanilla
3 1/2 cup bread flour
1 tsp. baking powder
1 tsp. baking soda
1 1/2 tsp salt
1 1/2 tsp cinnamon
1 tsp pumpkin spice
1 tsp nutmeg
1/8 tsp ginger
1 cup semi-sweet chocolate chips
Directions:
1. Pre-heat oven to 350°.
2. In a medium size bowl whisk together, flour, baking soda, baking powder, salt, cinnamon, pumpkin spice, nutmeg and ginger. Set aside.
3. In a large bowl mix together pumpkin, eggs, sugar, apple sauce, vanilla and oil. Slowly add flour mixture to the pumpkin mixture and mix just until combined. Then stir in chocolate chips.
4. Grease two 9×5 pans and divide the batter between the two pans. You can also add a few additional chocolate chips on the top of the batter.
5. Bake for 60-65 minutes or until a tooth pick comes out clean.
6. Allow bread to cool in the pan for 5-10 minutes and then remove onto a cooling rack. Enjoy!

MY OTHER RECIPES
Notes: You can stick a loaf of bread in the freezer for later!
All images and text ©
Enjoy with a cold glass of milk! :)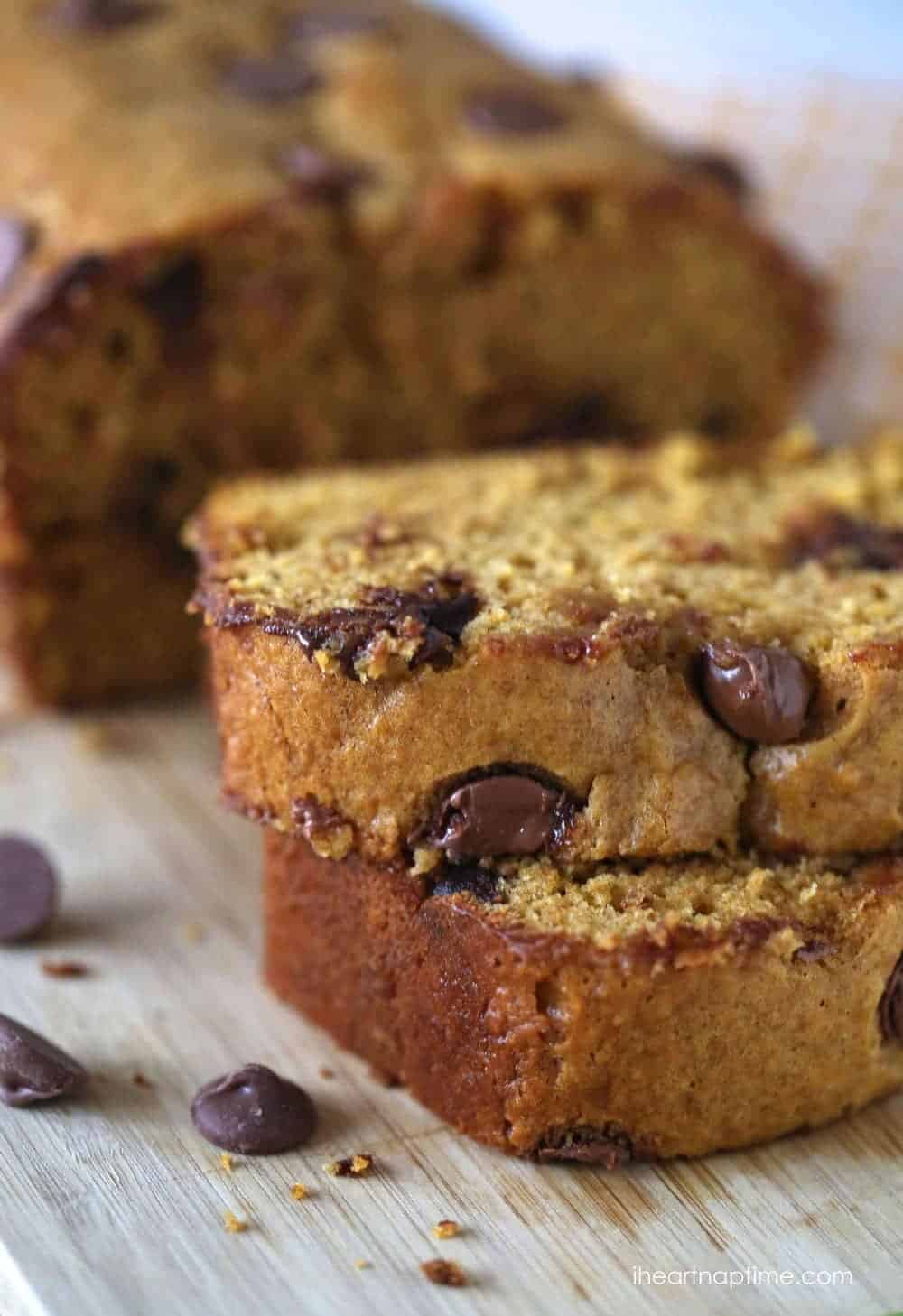 Happy Baking! xo- Jamielyn
Looking for more pumpkin recipes? You'll love these: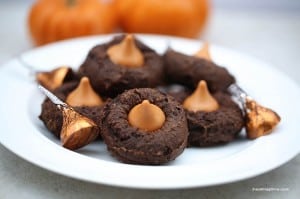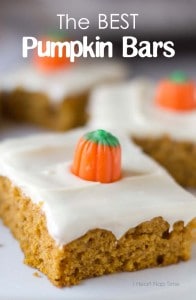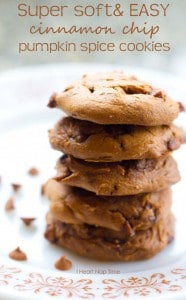 For even more recipes, make sure to check out myhere.