Apple Crisp Dessert
This apple crisp dessert is so delicious! . My mom always made it growing up, and it's one of our family favorites. It's one of those comfort foods on a cold winter day.Plus it has apples in it… that means it's healthy right?! ;) It's the perfect fall dessert! SO good!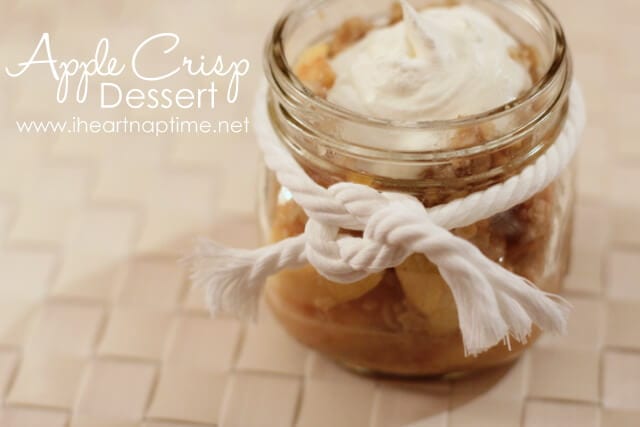 MY OTHER RECIPES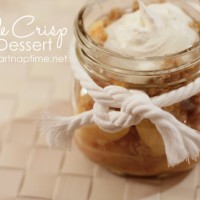 Apple Crisp Dessert
Ingredients:
8 cups raw apples (peeled and sliced)
1 lemon juiced (about 4 tsp)
1 cup sugar
1 1/2 tsp cinnamon
11/2 sticks margarine or butter (cut into 1 inch pieces)
11/2 cup flour
1 cup oatmeal
3/4 cup brown sugar
1/2 cup shredded coconut (optional)
1/2 cup chopped nuts (optional)
Directions:
Pre-heat oven to 350°. Lay sliced apples in a 9×13 baking pan. Toss with lemon juice. Mix sugar and cinnamon together and then sprinkle over the apples. In a large bowl combine the flour and butter with a pastry mixer. Then add in oatmeal and brown sugar and crumble over the apples. Bake for 20 minutes. Remove from oven and top with nuts and coconut (if desired). Bake an additional 10 minutes. Serve warm with vanilla ice cream or cool whip.
Enjoy!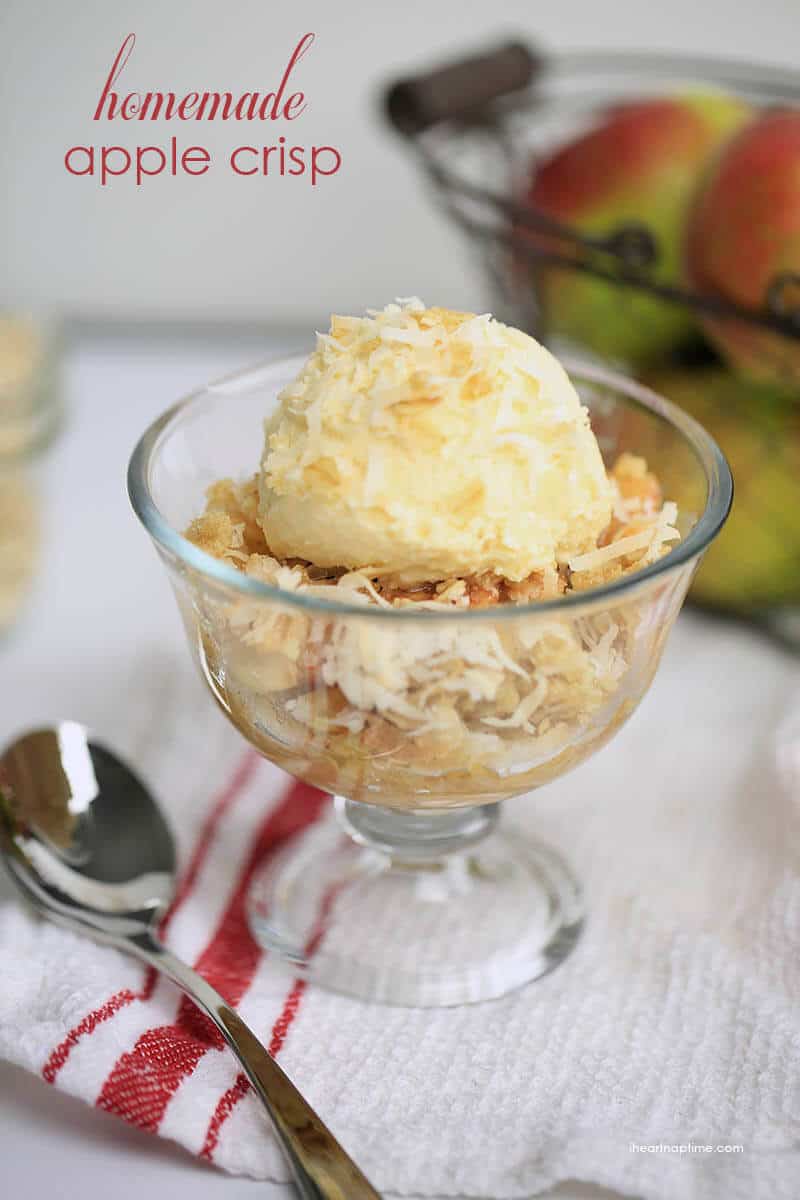 Happy Monday! Hope everyone has a great week!
Join in! Leave a comment!
Comments