Jump to Recipe⌄
Reese's Muddy Buddies
Reese's Muddy Buddies – a fun twist on the classic favorite with the addition of Reese's Peanut Butter Cups and Reese's Pieces! Such an easy treat that is loved by kids and adults!
Is there any better combination than chocolate and peanut butter? They were just meant to be together! These Reese's Muddy Buddies are packed with chocolate and peanut butter flavor, and loaded with your favorite Reese's candies. They are incredibly addicting and delicious, and (best of all) they're super easy and quick to make!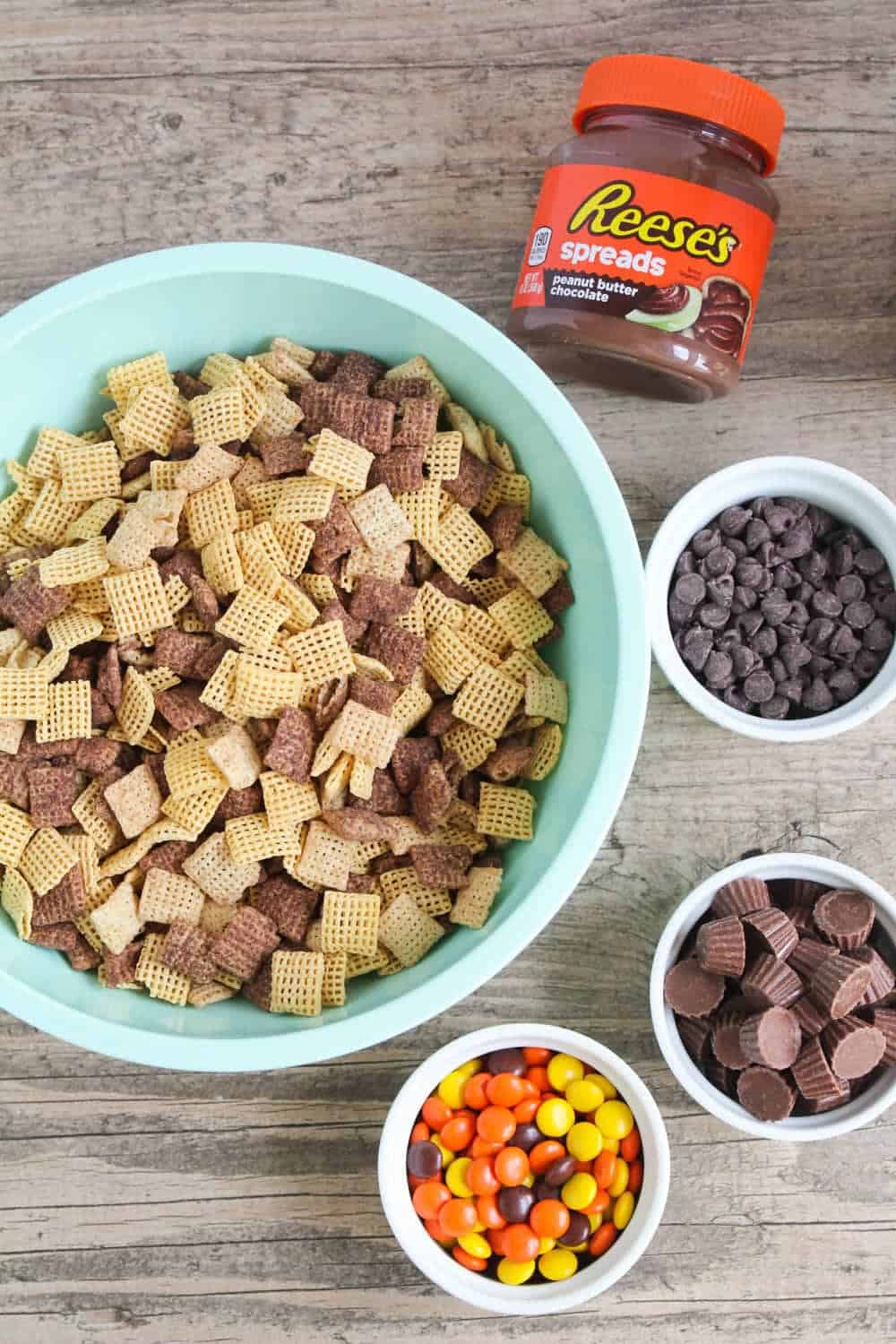 MY OTHER RECIPES
They're made with just a few easy ingredients and so easy the kids can help too! Reese's Peanut Butter Chocolate Spread is melted together with some chocolate chips, butter, and cream to make a silky smooth chocolate peanut butter coating that is poured over the cereal. Once the cereal is all coated, toss with powdered sugar and add your delicious Reese's Pieces and peanut butter cup minis.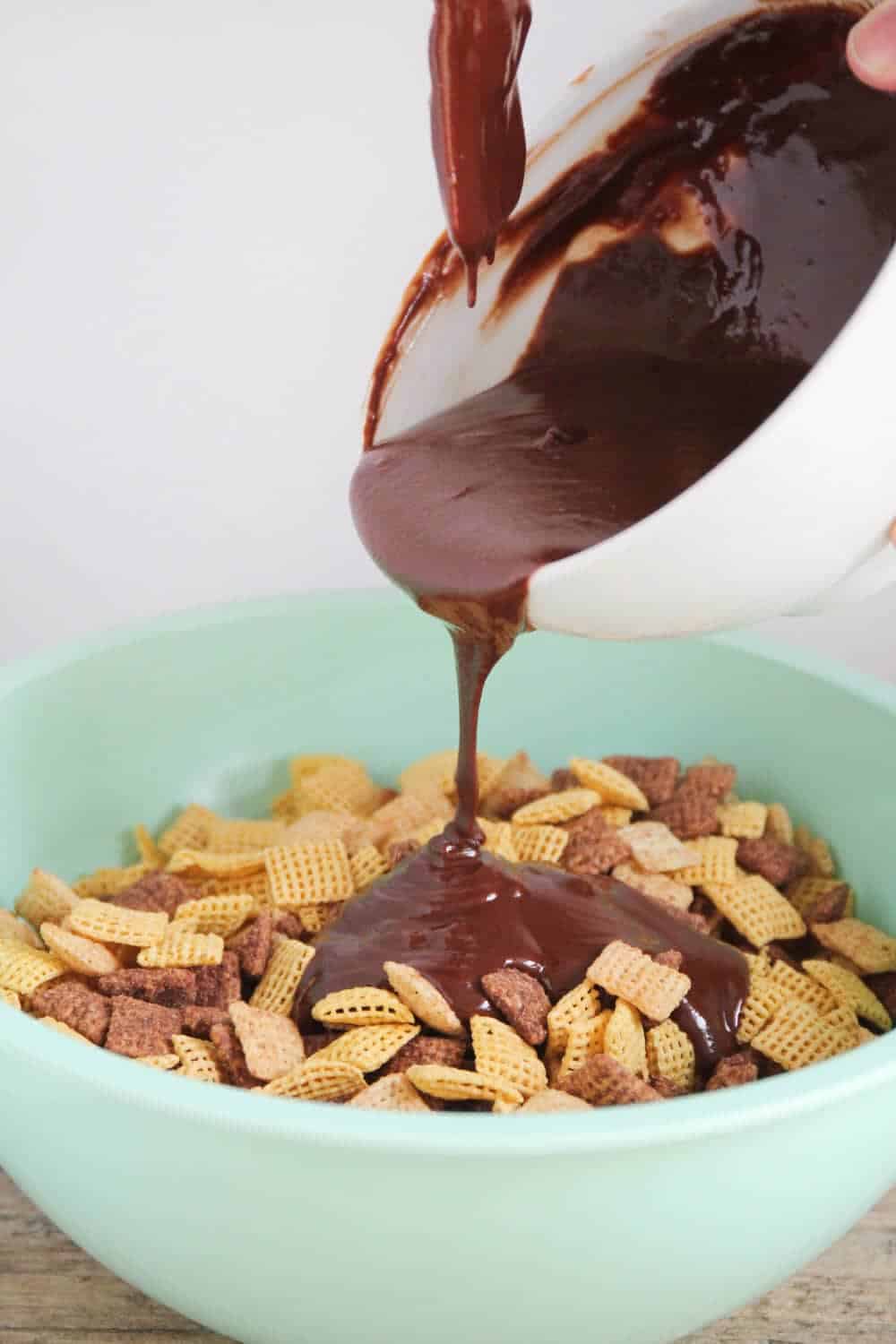 I absolutely love not only how delicious these muddy buddies taste, but also how fun they are to look at! Don't you just want to dive into this deliciousness?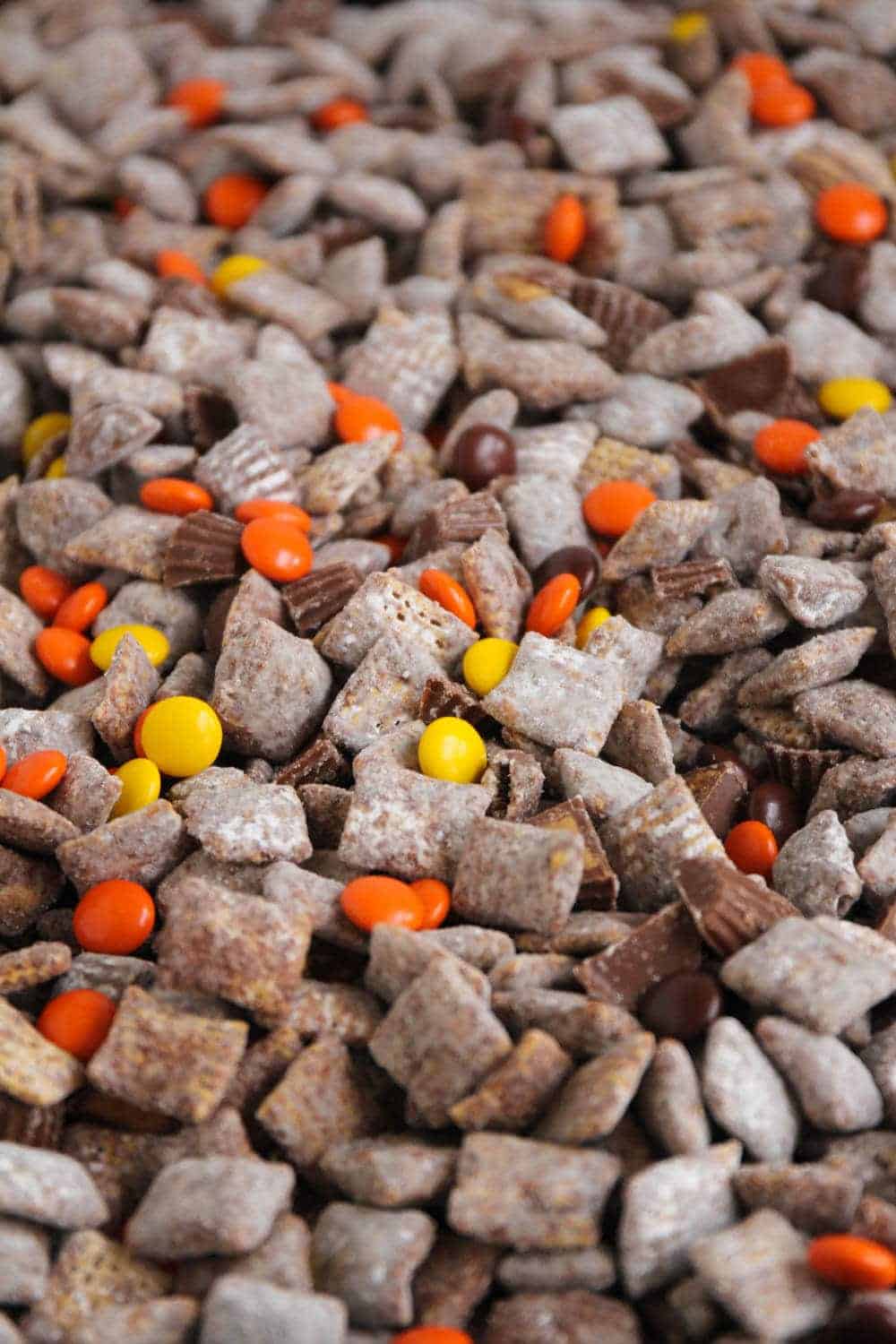 While I could definitely eat the whole batch by myself, these muddy buddies are also perfect for sharing with a friend or taking to a party. Mine stayed fresh in an airtight container for over a week, and were super cute wrapped up in a cellophane bag with some matching ribbon for a friend's birthday. Once you start making them, though, you won't be able to stop!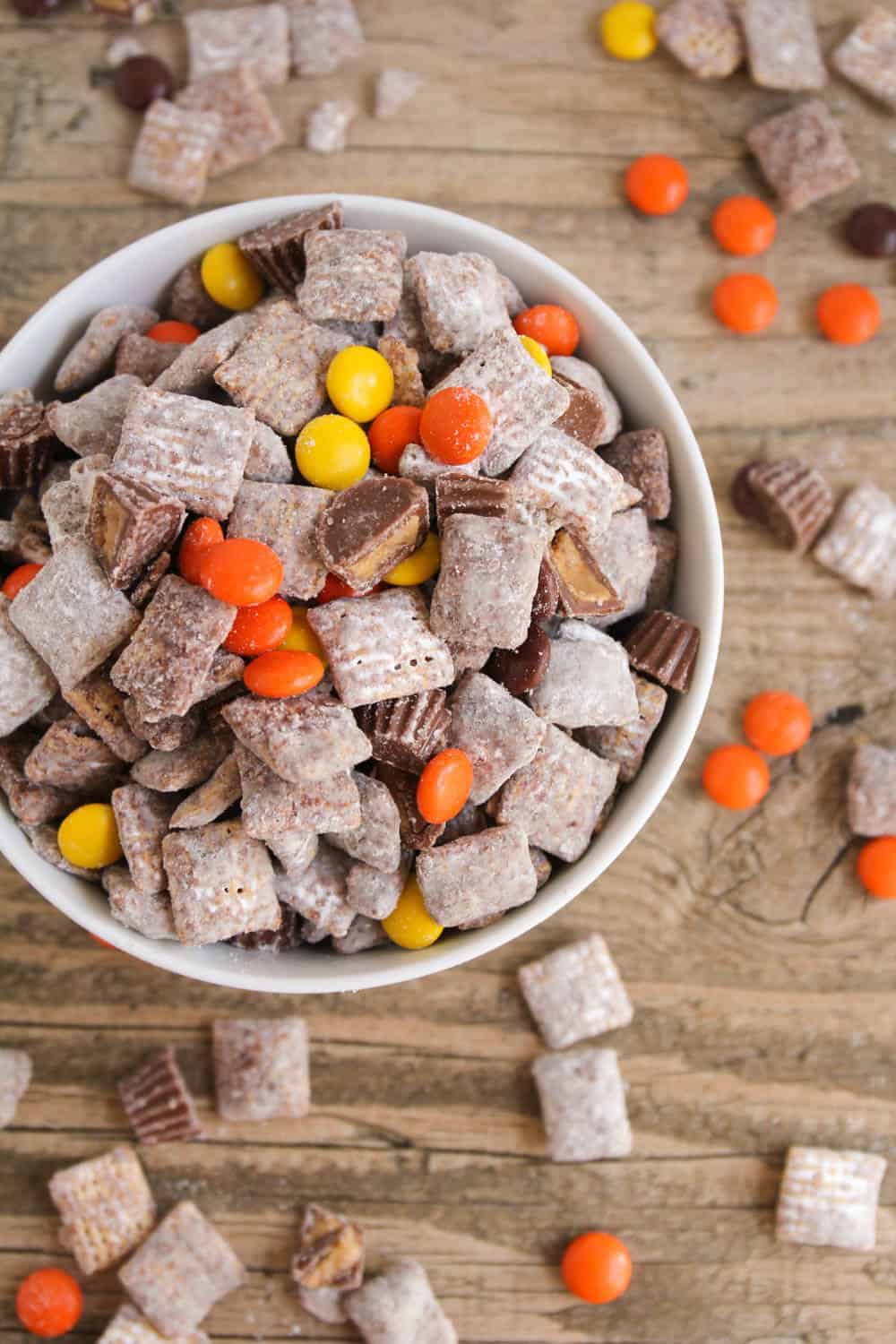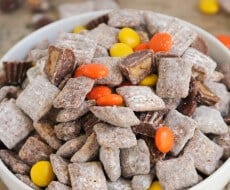 Reese's Muddy Buddies
Ingredients:
4 cups corn Chex cereal
4 cups chocolate flavored Chex cereal
1 cup chocolate chips
2/3 cup Reese's Peanut Butter Chocolate Spread
4 tablespoons butter, cut into pieces
1 tablespoon cream or half and half
2 cups powdered sugar
3/4 cup Reese's Pieces
1 1/4 cup Reese's Minis, cut in half
Directions:
Add the cereal to a large bowl and set aside.
In a medium microwave safe bowl, combine the chocolate chips, Reese's Spread, butter, and cream. Heat on medium heat for one minute, then stir. Continue to heat for one minute intervals at medium heat, stirring in between, until melted and smooth. If the mixture thickens and is difficult to stir, stir in a splash of cream to loosen it up a little.
Pour the chocolate mixture over the cereal and toss to coat. Pour the mixture into a gallon size bag (you may need to do this in two batches or use two bags). Add the powdered sugar to the bag and shake to coat.
Spread the Muddy Buddies out on a baking sheet to cool. Add the Reese's Pieces and Reese's Minis, and toss to mix. Allow to cool completely, then enjoy!
All images and text ©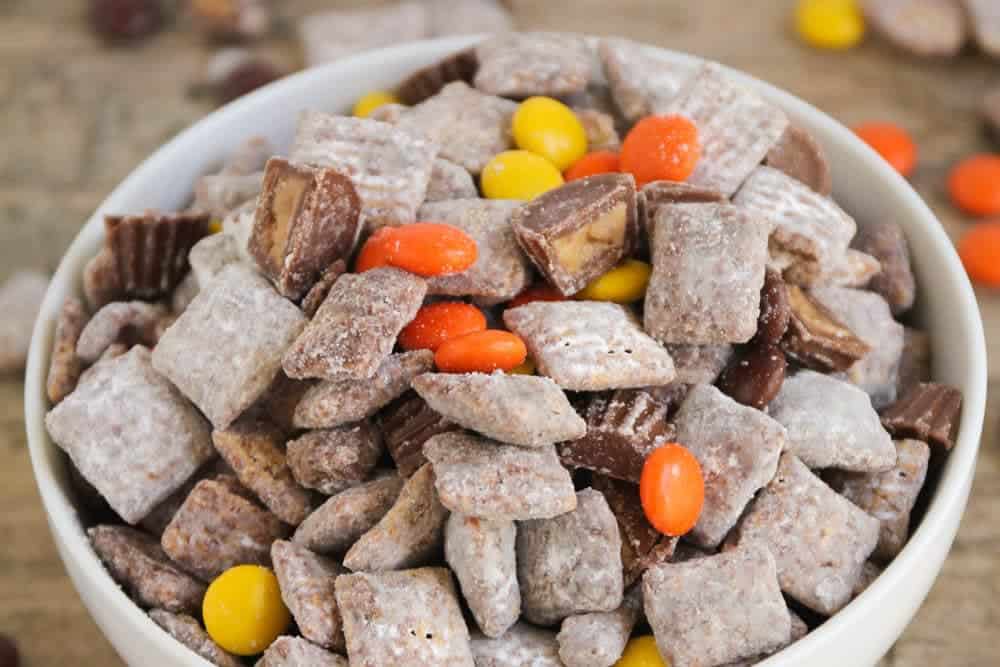 This post is brought to you by REESE'S