Roasted parmesan broccoli -AKA the best broccoli ever! Such a simple yet tasty side dish!
This parmesan roasted broccoli is one of my all time favorite ways to cook broccoli. If you aren't a fan of broccoli, you need to try roasting it. I promise, it will give you a whole different perspective! Roasting it makes all the delicious flavors come out, making this one of my all time favorite vegetables!
I may or may not make this broccoli once a week. Still working on my older 2 kids to try it, but my 2 year old tried it for the first time last week and LOVED it. She kept saying 'more brocly peas' in her cutest toddler voice.
I know I've said it before, but there's something about roasting vegetables that make them 100x better. We love roasted asparagus, carrots, zucchini…you name it! I never really cared for steamed broccoli, but once it's roasted it's so addicting. This roasted broccoli parmesan starts with a few simple ingredients: broccoli, olive oil and a few seasonings. Then to top it off I like to use freshly grated parmesan cheese.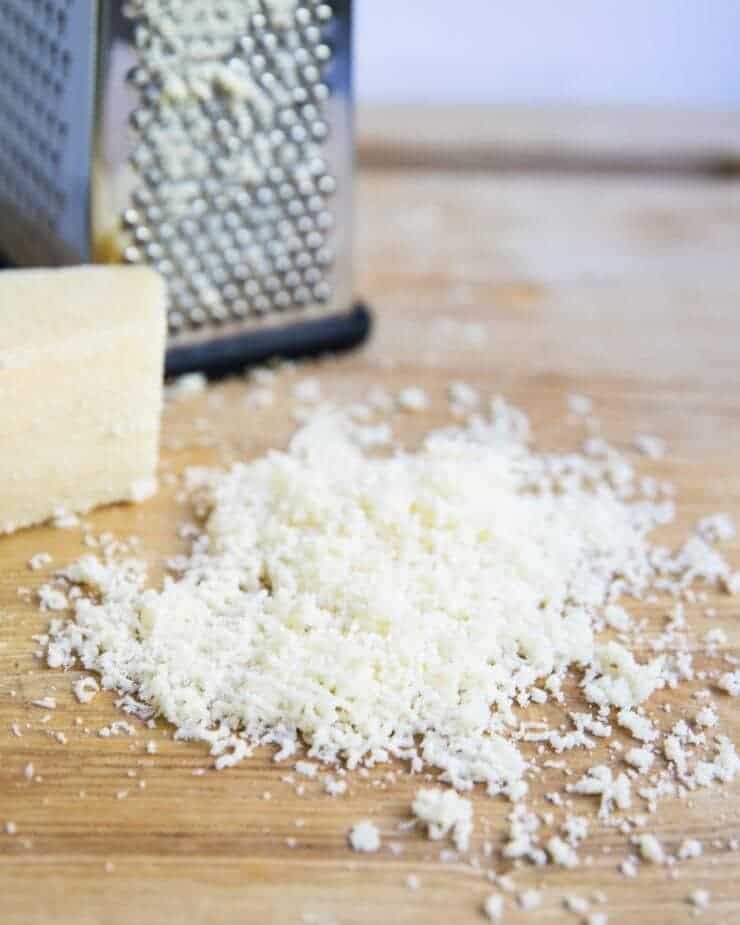 I like to cook the broccoli for about 20 minutes before adding the cheese, the the spears get nice and tender. Once they start to caramelize, I pull them out and add the cheese. Then I put it back in the oven just long enough for it to melt. I love using freshly grated parmesan because it melts so nicely and tastes amazing! 
I'm telling you, this recipe will turn broccoli haters into lovers. Once you try it, you wont ever go back to cooking it on the stove top again. Give it a try and let me know how you like it :)
Roasted parmesan broccoli
Roasted parmesan broccoli
This broccoli is awesome! So much better than just a plain vegetable on your plate!
Ingredients
5

cups

chopped broccoli

3-4

Tablespoons

olive oil

1/2

teaspoon

kosher salt

1/4

teaspoon

garlic powder

1/8

teaspoon

black pepper

1/4

cup

parmesan cheese
Instructions
Preheat oven to 400ºF. Line a baking sheet with foil.

Cut the broccoli lengthwise, so they lay flat. Combine the broccoli, olive oil, salt, garlic powder and pepper in a zip top bag. Shake until well coated. Pour onto the baking sheet and cook for 20 minutes. Remove pan from oven and flip the broccoli. Sprinkle parmesan cheese on top. Bake for an additional 5 to 10 minutes, or until the broccoli is fork tender and crispy around the edges.

Enjoy while hot!
Nutrition
Calories:
104
kcal
|
Carbohydrates:
5
g
|
Protein:
3
g
|
Fat:
8
g
|
Saturated Fat:
1
g
|
Cholesterol:
2
mg
|
Sodium:
285
mg
|
Potassium:
239
mg
|
Fiber:
1
g
|
Sugar:
1
g
|
Vitamin A:
10.1
%
|
Vitamin C:
82
%
|
Calcium:
8.5
%
|
Iron:
3.5
%
PIN THIS RECIPE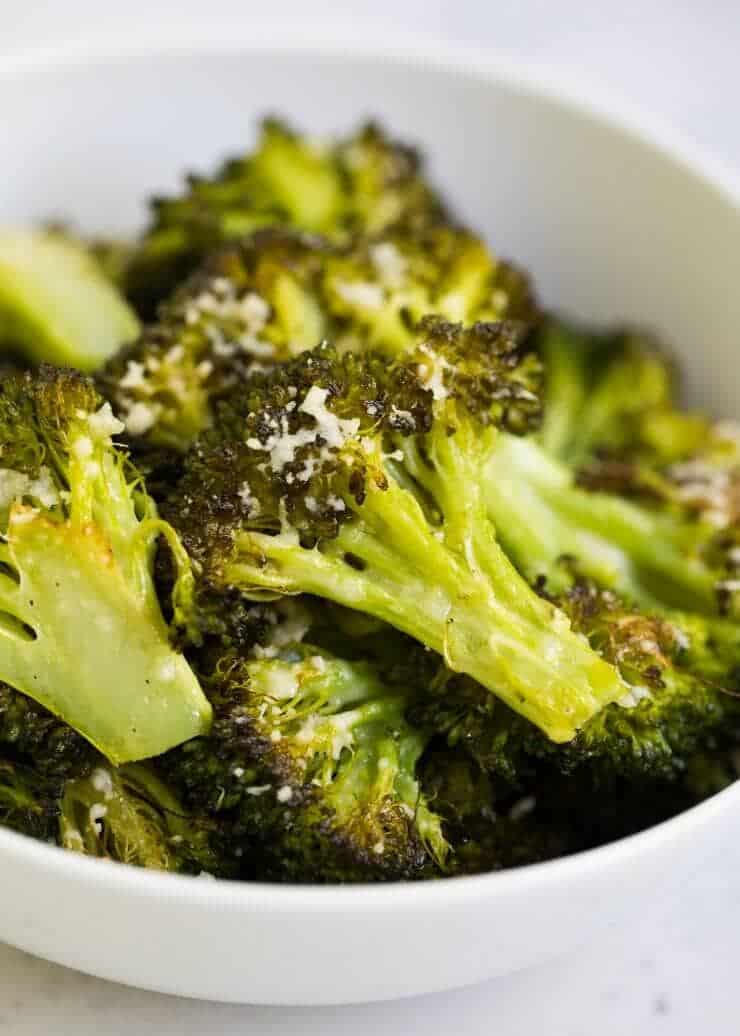 We'll definitely be serving this roasted parmesan broccoli for Thanksgiving!
Here are some other roasted side dishes you may like as well: