Jump to Recipe⌄
Stamped Shortbread Cookies
Stamped shortbread cookies -use this recipe to make cut out, pressed or stamped shortbread cookies. These cookies are so easy to make with only 4 ingredients, melt in your mouth, and turn out beautiful every time.
These shortbread cookies are the perfect cookie to make when you're wanting to make cookies last minute. They are so easy to whip up and I bet you already have all the ingredients on hand. They are also a great recipe for the kids to help with. They taste delicious plain, but could be dressed up with frosting, glaze, drizzled chocolate, nuts or sprinkles.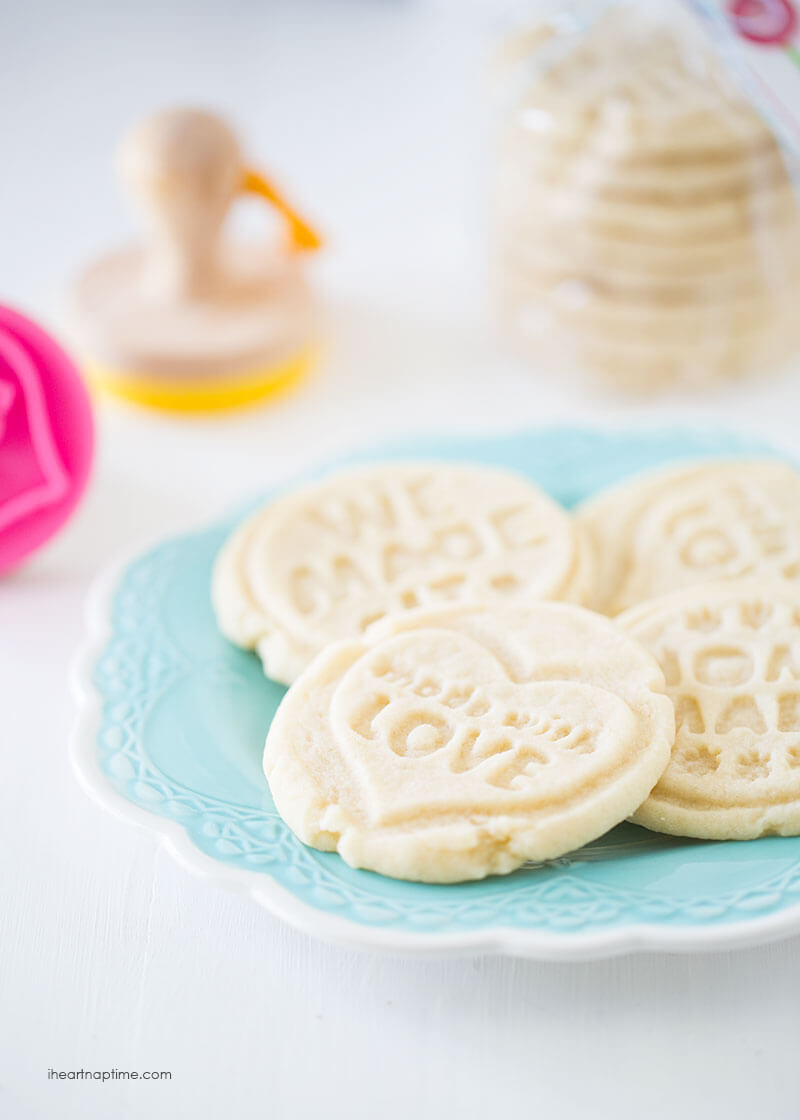 Make sure to use only real butter and vanilla in these shortbread cookies to get the best flavor.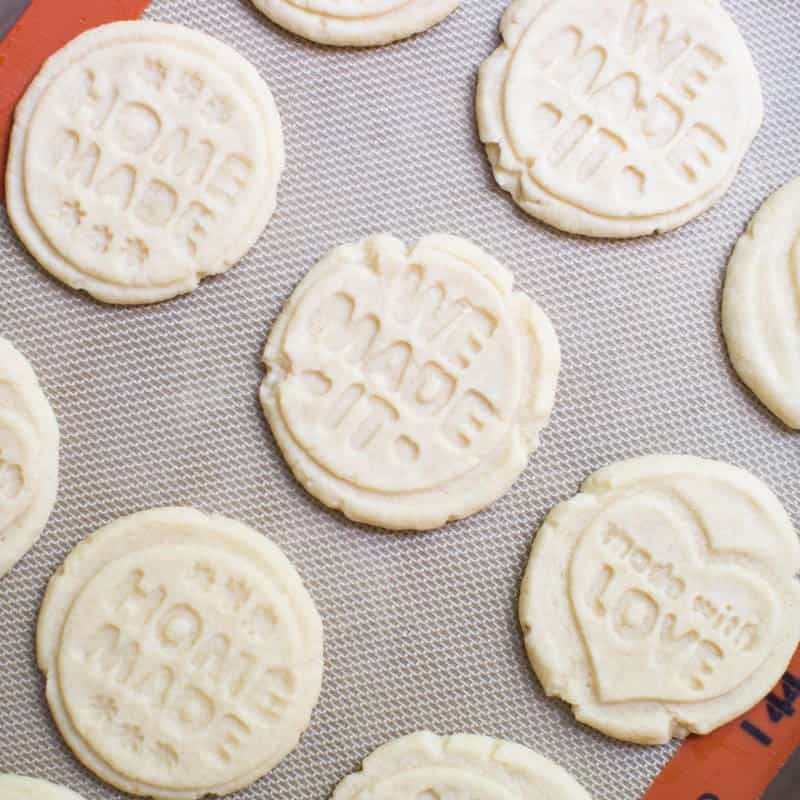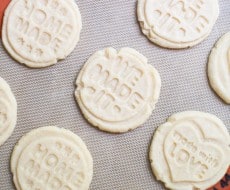 Shortbread cookies
Ingredients:
1 cup (2 sticks) salted butter, softened
3/4 cup granulated sugar
2 teaspoons pure vanilla extract
2 1/4 cup all-purpose flour
Cookie stamps
Directions:
Pre-heat oven to 350ºF. Line a baking sheet with a silicone mat or parchment paper. In a large bowl combine the butter, sugar and vanilla. Whip using an electric mixer, for one minute or until it is nice and fluffy. Slowly mix in the flour and stir just until combined and the dough is smooth.
Using a medium cookie scoop, or 1.5 Tablespoons, scoop out the dough and roll into a ball. If using stamps, lightly flour the stamp. Then press down firmly on the dough ball with the stamp until the dough is about 1/4″ thick. Gently pull the stamp away. Bake cookies for 10-12 minutes or until the bottoms are slightly golden. You don't want the tops or edges to brown. Let cool on the cookie sheet for a few minutes, then transfer to a cooling rack.
All images and text ©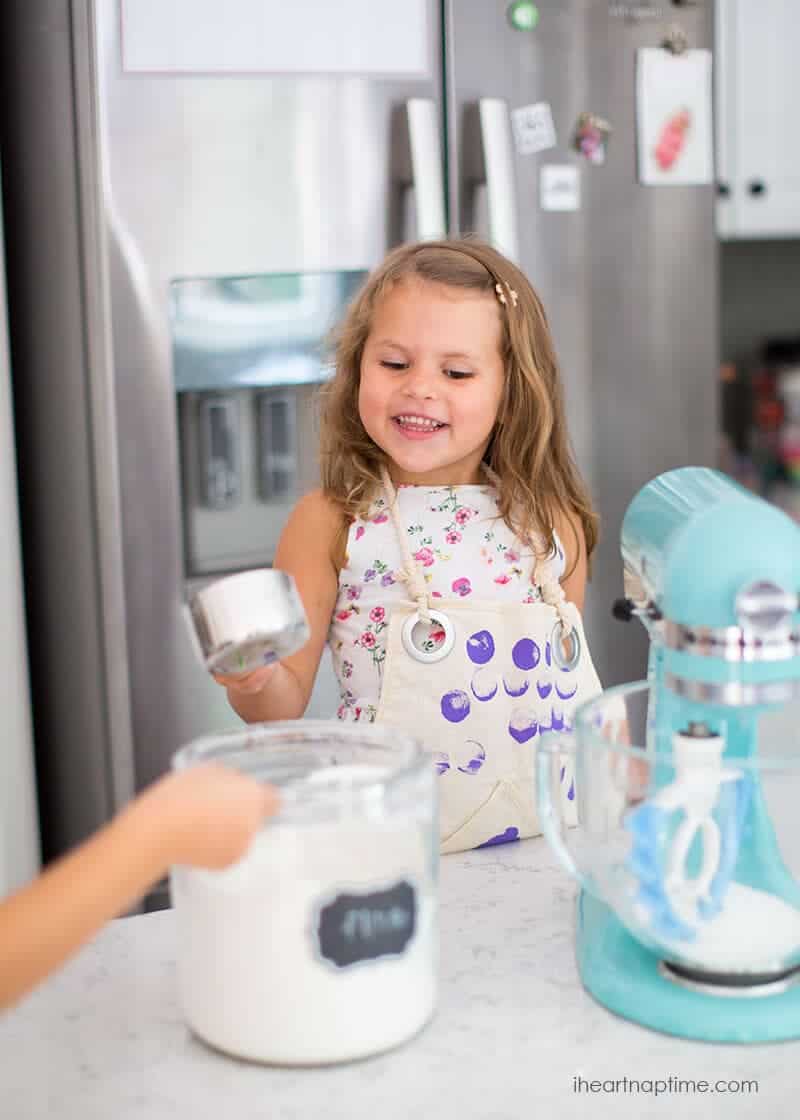 A little tip with using stamps. Make sure to dip the stamp into flour BEFORE stamping (preferably after each stamp) to keep the dough from sticking.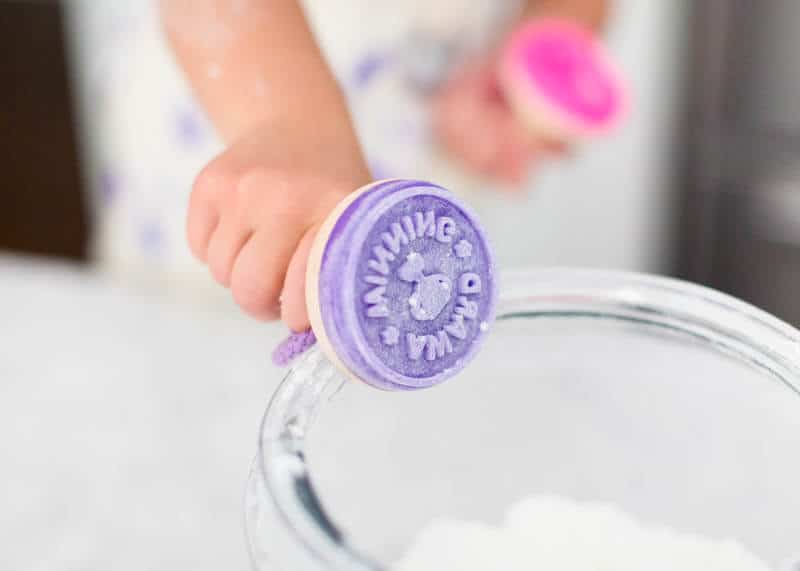 We used the We Made It by Jennifer Garner Cookie Stamps for these cookies. They turned out so cute! My kids loved all the fun designs, and I especially loved the wooden handles. We will definitely be using them again and again. You can find the stamps online or in stores. Don't forget to print out a 40% off coupon for a discount on them!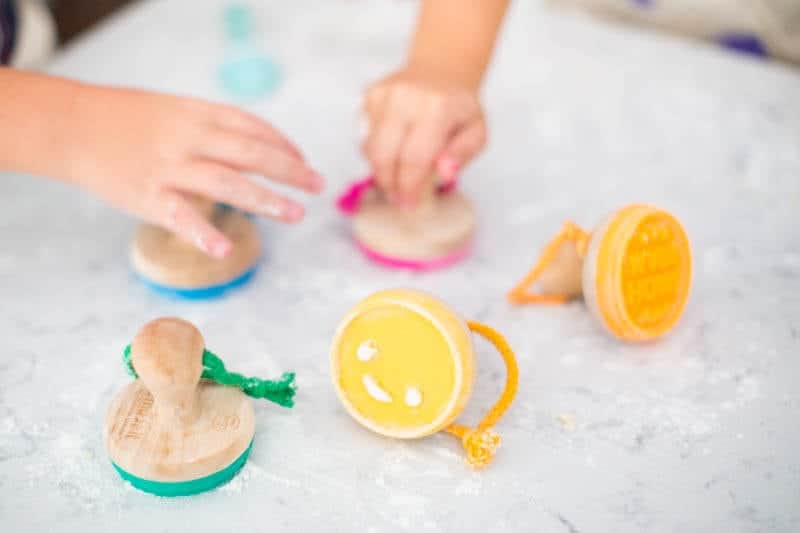 My kids and I had such a fun afternoon baking these cookies. They loved using the stamps and ended up making these cookies all by themselves, with just a little bit of assistance. It sure was messy, but I have found that if I tell myself going into the kitchen with kids that it's going to be a mess, I end up not freaking out about it. ;)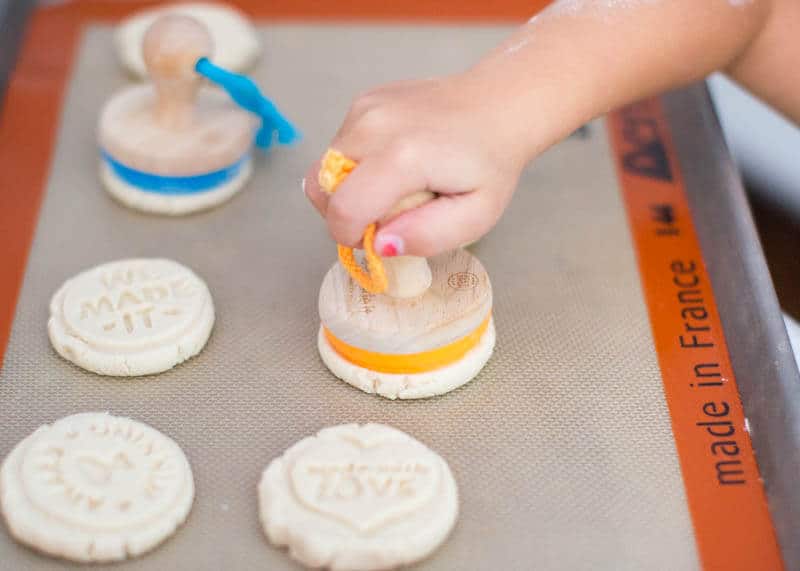 My happy cookie makers! These cookies were enjoyed by all. Super yummy!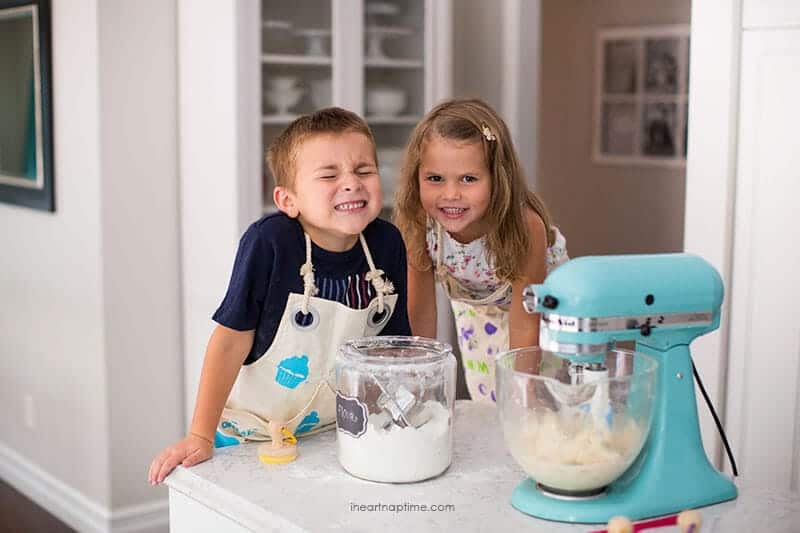 After we were done, we packaged them up and gave them to a friend. These would be perfect for the holidays with Christmas stamps too.
You can download the free printable thank you tags HERE.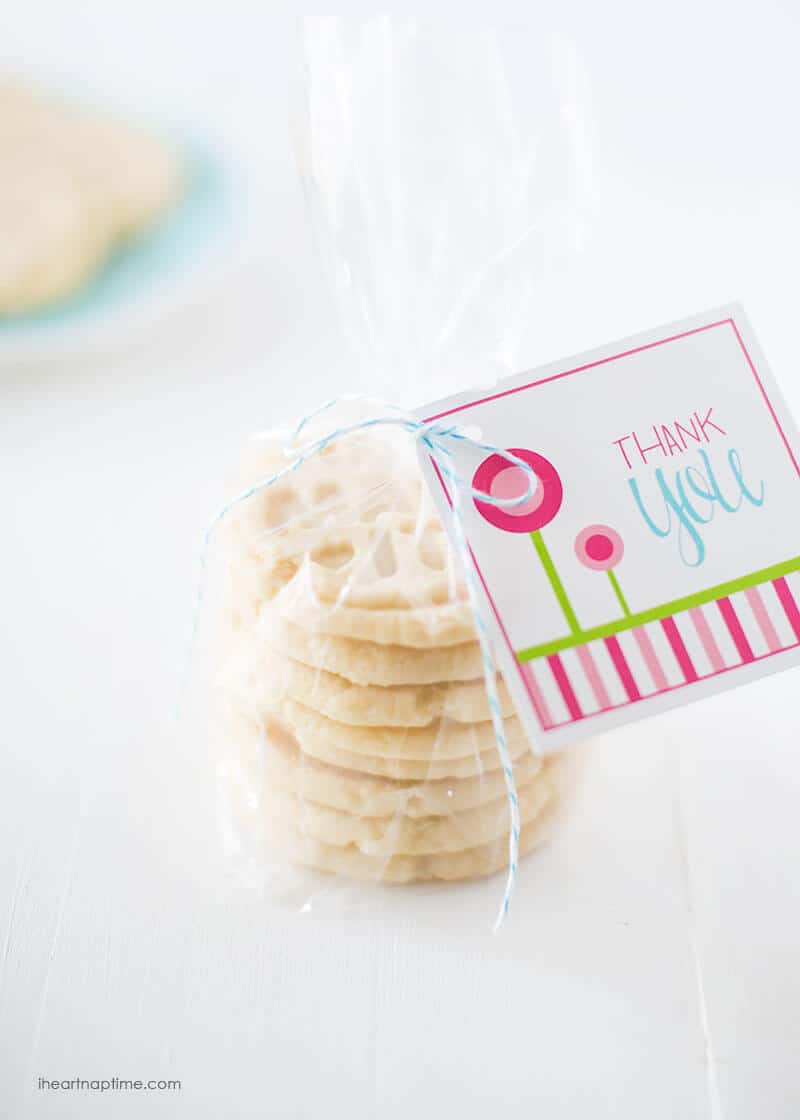 Enjoy! :)
If you make these cookies with the We Made It Cookie Stamps, share favorite pics for a chance to win one of five $250 Jo-Ann Gift Cards, by entering the #WeMadeItSweepstakes on Instagram. No purchase necessary to enter. For complete rules, visit spr.ly/6009B64OU.
Disclosure: This post was brought to you by Jo-Ann's. All opinions are 100% my own. Thanks for supporting the brands that keep I Heart Naptime going. 
Looking for more cookie recipes? You'll love these too: