I've created a simple guide for putting together the perfect Christmas dessert board! Your guests will feast on a festive array of delectable cookies, candies, and chocolate presented on a beautiful platter!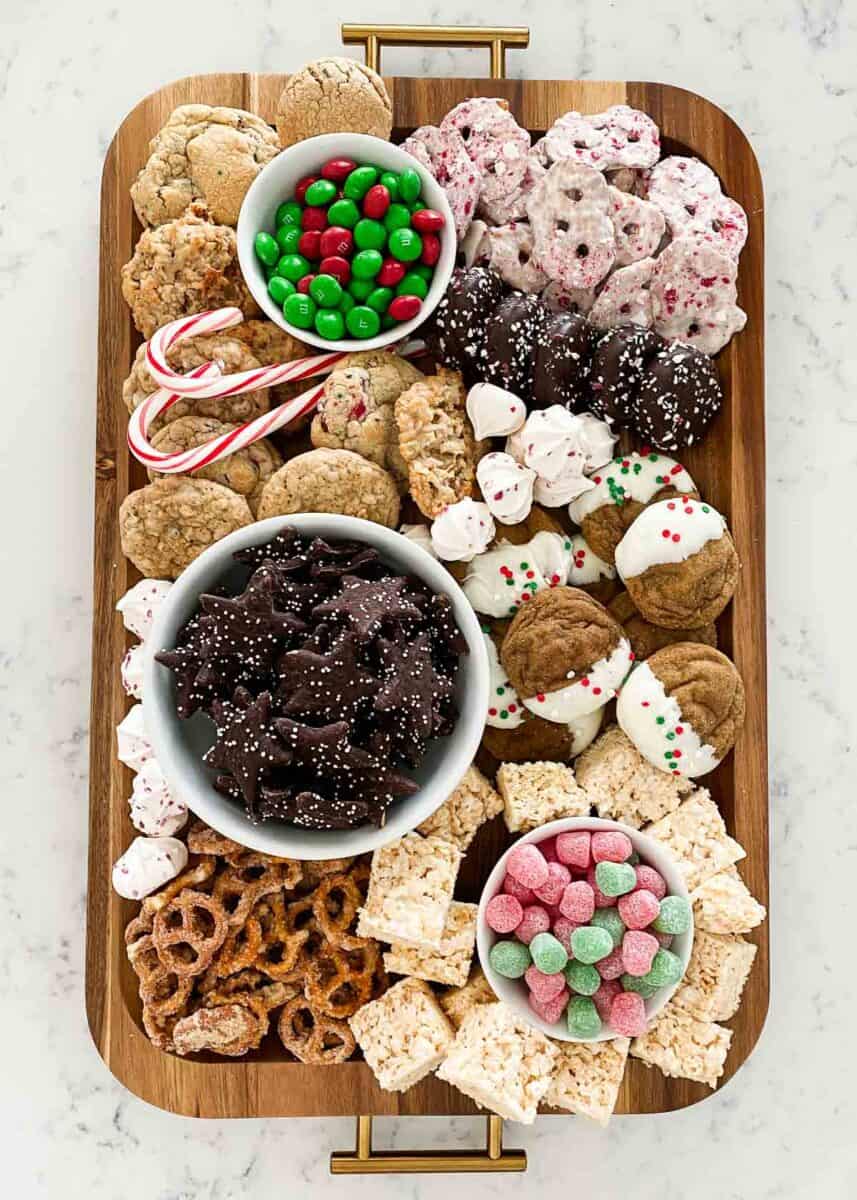 Easy Holiday Dessert Tray
'Tis the season of sweet treats! What better way to serve your guests Christmas cookies, candy and fudge than this stunning display of all your favorites! A holiday dessert charcuterie board gives us guilt-free permission to sample one (or three) of everything!
Putting together a Christmas dessert board of your favorite holiday desserts is incredibly easy and such a fun way to finish off your Christmas dinner. It's a sweet version of a Christmas charcuterie board that can be made completely from scratch or not, it's up to you!
What You'll Need to Get Started
Board: What's a dessert platter without the platter! This wood serving tray with handles is one I use. It has an edge to it and it's gorgeous.
Bowls: Use both large bowls and small bowls for your display. It's nice to have levels and different focal points. These will be used to hold smaller items like m&m candies, mini marshmallows, gumdrops, smaller cookies, truffles, dips, that sort of thing.
Napkins: Certain items on a savory charcuterie board, like cheese or olives, would need a toothpick for serving. On this holiday dessert board, everything can be picked up by hand! All you need is a stack of napkins or small paper plates.
Homemade Dessert Ideas
Below is a list of my favorites to add, but feel free to add your family's favorites. You can also save a bit of time and effort and hit up your local bakery, support local and add those cookies to your tray.
Building a Christmas Dessert Charcuterie Board
Leave no blank spaces. Fill in gaps with smaller items like Rolo pretzels, Christmas crack, candy canes, fudge, white chocolate bark, mixed candied nuts, chocolate covered Oreos, etc.
Hit up Trader Joe for whatever you don't feel like making yourself and other items like nuts, candies, gummies.
Make it as festive as you'd like for the holiday season. Add lots of red, like fresh cranberries, green, and white. Choose flavors and ingredients that are traditional around Christmas time.
Add a variety of textures from crispy crunchy to soft and chewy.
This is a Christmas cookie dessert board, for the most part, however, you can add in some salty elements too! Sweet and salty together is amazing.
For a little extra flair, think about adding a few extra bowls for funfetti dip, strawberry cheesecake dip, cherry cheesecake dip, strawberry fruit dip, or your favorite jam.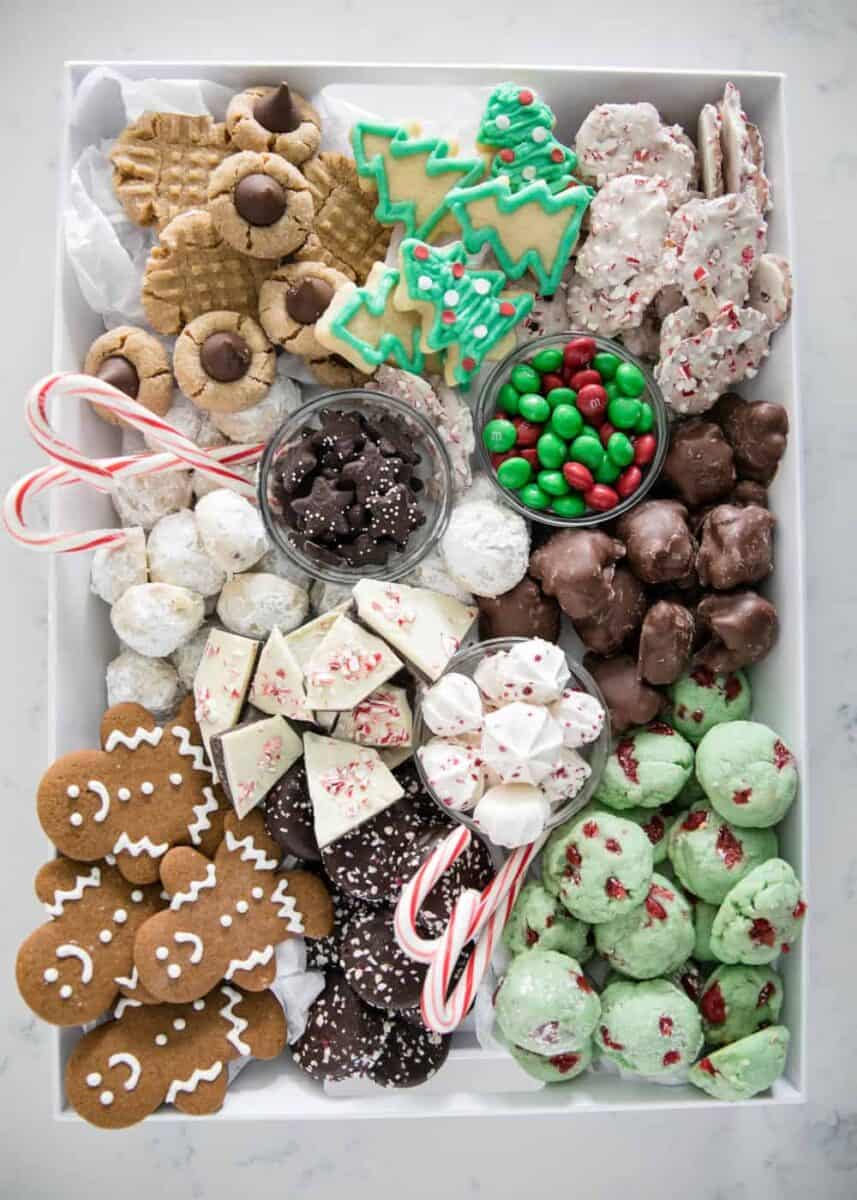 More Christmas Favorites: