Spaghetti boats
Leftover spaghetti? I have the perfect meal for you… spaghetti boats! These are a great way to use up leftover spaghetti and they taste delicious! Anything with garlic bread involved is tasty in my book! We have also made spaghetti boats using zucchini's, when we are trying to be a little more healthy.
I happened to see french bread on sale for a $1 and have some leftover spaghetti the other night, so we made spaghetti boats. This is a super easy dinner that your whole family will love! They will never know you used up that leftover spaghetti. ;)
Here is one of our favorite spaghetti recipes.
Spaghetti boats
Ingredients:
Leftover spaghetti (approximately 3-4 cups)
1 loaf of french bread (cut in half and then cut through the middle)
4 TB butter (softened)
4 tsp garlic powder
2 cups mozzarella cheese
Directions:
1. Preheat oven to 425 degrees.
2. Warm leftover spaghetti in the microwave (sauce and noodles mixed together). I also like to cut my spaghetti with kitchen scissors.
3. Place the 4 french bread halves onto a baking sheet (line with foil for easy clean up). Spread each piece with 1 TB of butter (more if you'd like). Sprinkle 1 tsp of garlic powder onto each piece. 4. Bake in oven for 5 minutes or until golden brown. You may broil it as well if you'd like. Remove from oven.
5. Top each piece of bread with about 1 cup of spaghetti. Then sprinkle on 1/2 cup of mozzarella cheese. Bake for additional 5 minutes or until cheese is nice and bubbly.
6. Allow to cool and enjoy!
What's your favorite meal to make with leftovers?
Looking for more easy dinner ideas? You'll love these: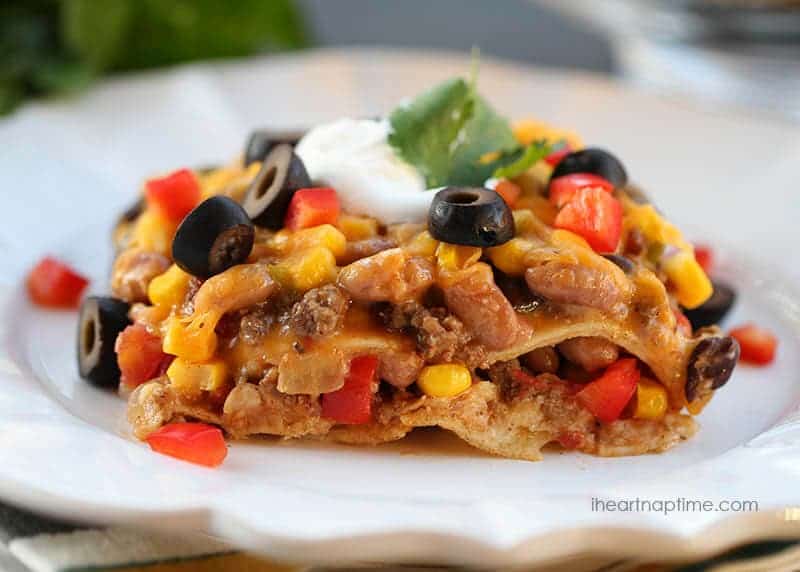 Join in! Leave a comment!
Comments