Jump to Recipe⌄
Classic Spaghetti
Classic Spaghetti – This classic spaghetti recipe is a family fave! It adds a little flavor to the good ol' classic and is always a hit with the kids!
It is the perfect time of year, with the wind blowing and snow on the way, to enjoy cozy dinners at home with the family, and this Classic Spaghetti is the perfect dinner plan! Simply add a beautiful green salad (and maybe some garlic bread on the side!) and you have an ideal evening at home at the dinner table, enjoying family time.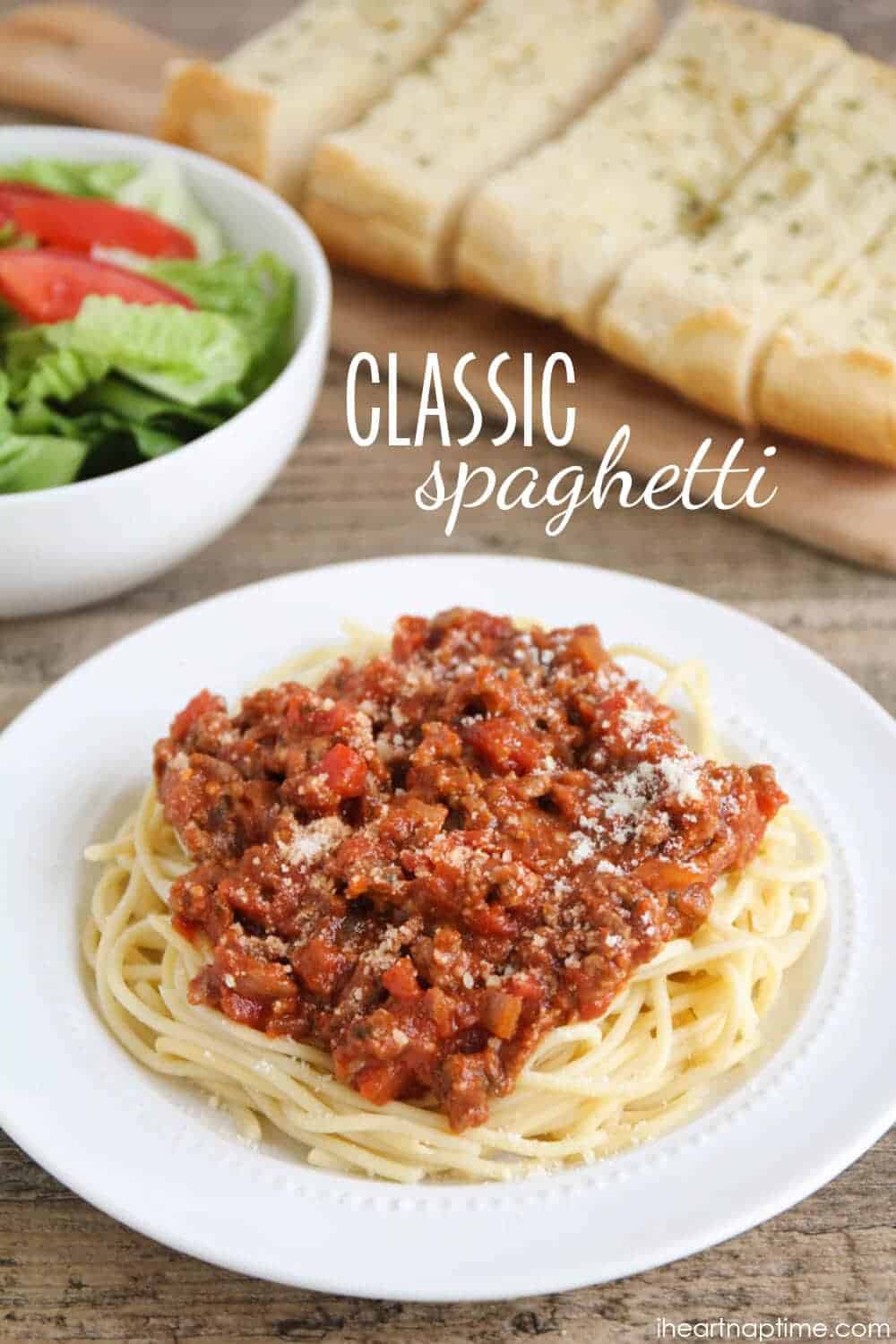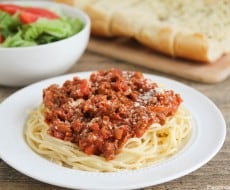 Classic Spaghetti
Ingredients:
1/2 onion minced
2 cloves garlic minced
1/2 Tb olive oil
1 lb hamburger
1 tsp kosher salt or table salt
1/4 tsp black pepper
1/8 tsp oregano
1 jar classic prego
1 14oz can diced tomatoes, drained (optional)
1 pkg spaghetti
Directions:
1. Add olive oil to frying pan and heat over med-high heat. Add onions and cook until they become soft (about 4-5 min). Then add garlic and cook a minute longer. Next add in your meat and your seasonings. Cook meat until browned. Add in your pasta sauce and let simmer for about 15 minutes.
2. Cook spaghetti noodles according to package. Serve sauce over noodles while hot.
All images and text ©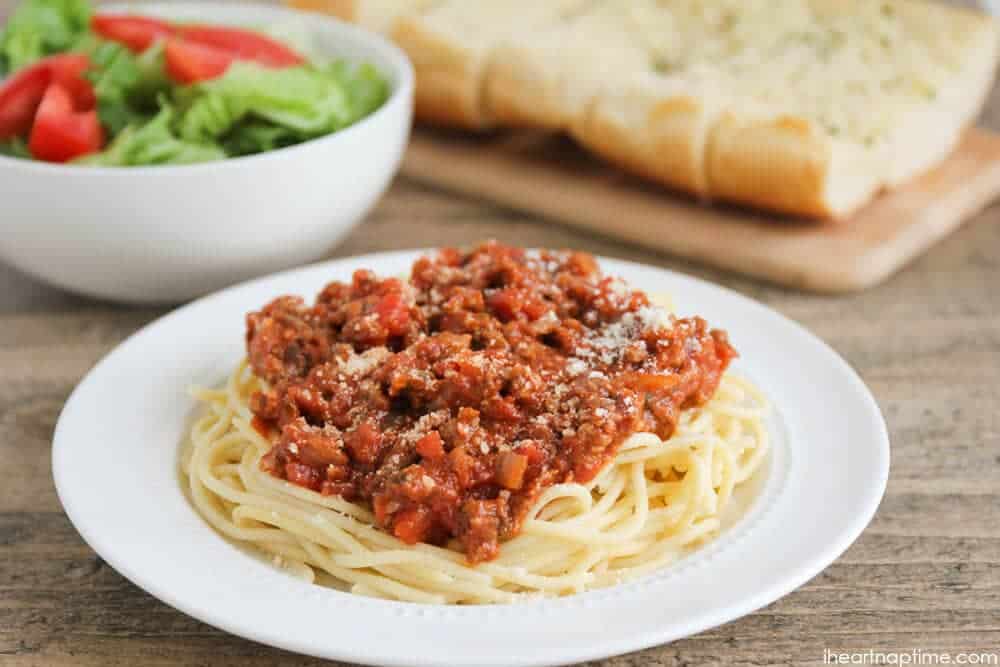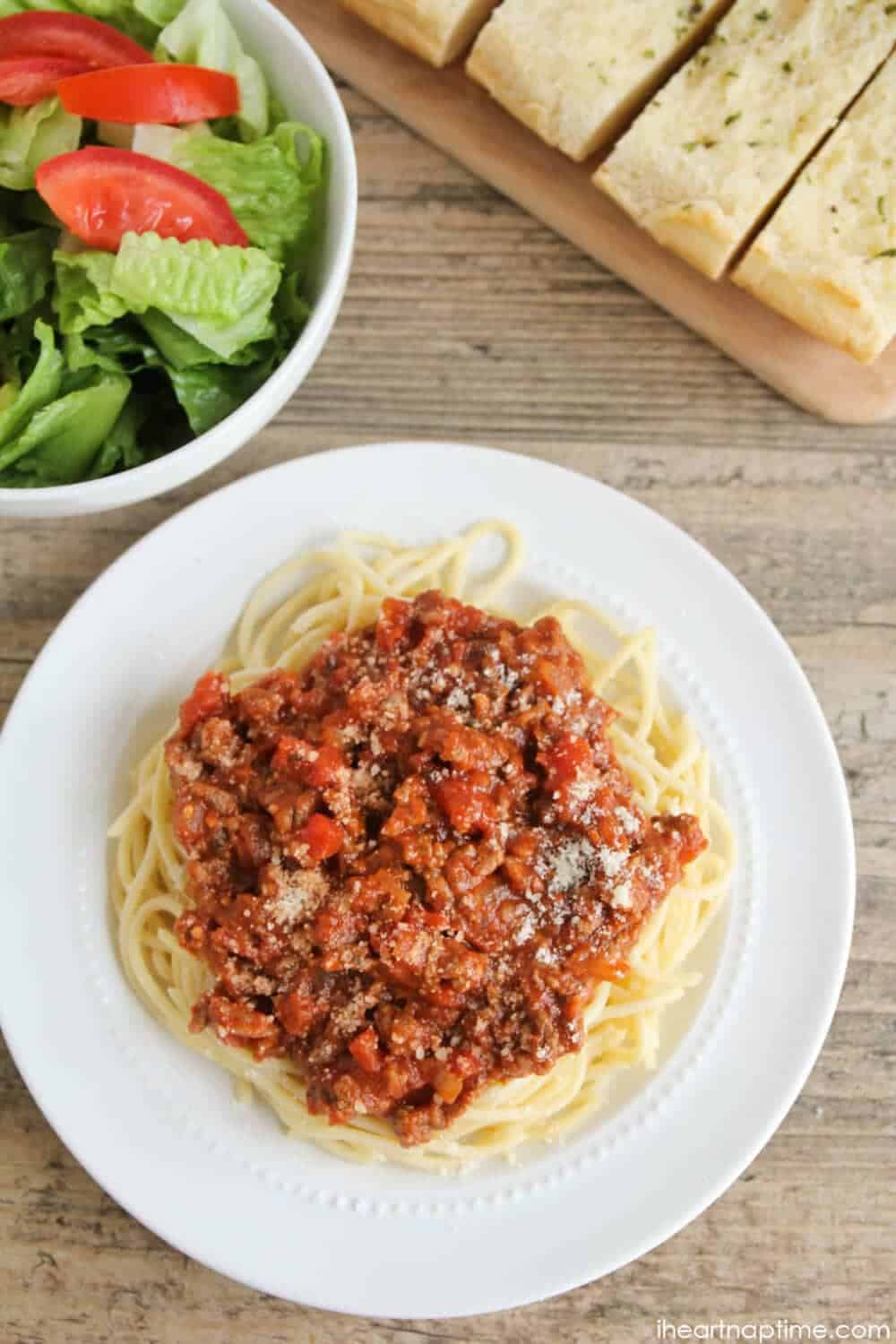 That's it! Amazing, easy classic spaghetti!
Love this easy, family-friendly dinner? You'll like these, too!
Post originally published August 17, 2010; republished with new images December 28, 2015. Below is an original photo from the original publish date.