Today I'm going to show you how to make brown butter …aka liquid gold! The perfect way to take any recipe up a notch.
Brown Butter is one of those things (like yeast) that seems scary, but once you know what you're looking for is easy to make! It is made by cooking unsalted butter and turning the milk solids brown, while cooking out the water. The flavor is richer, has a nutty aroma and is more intense in flavor than regular butter.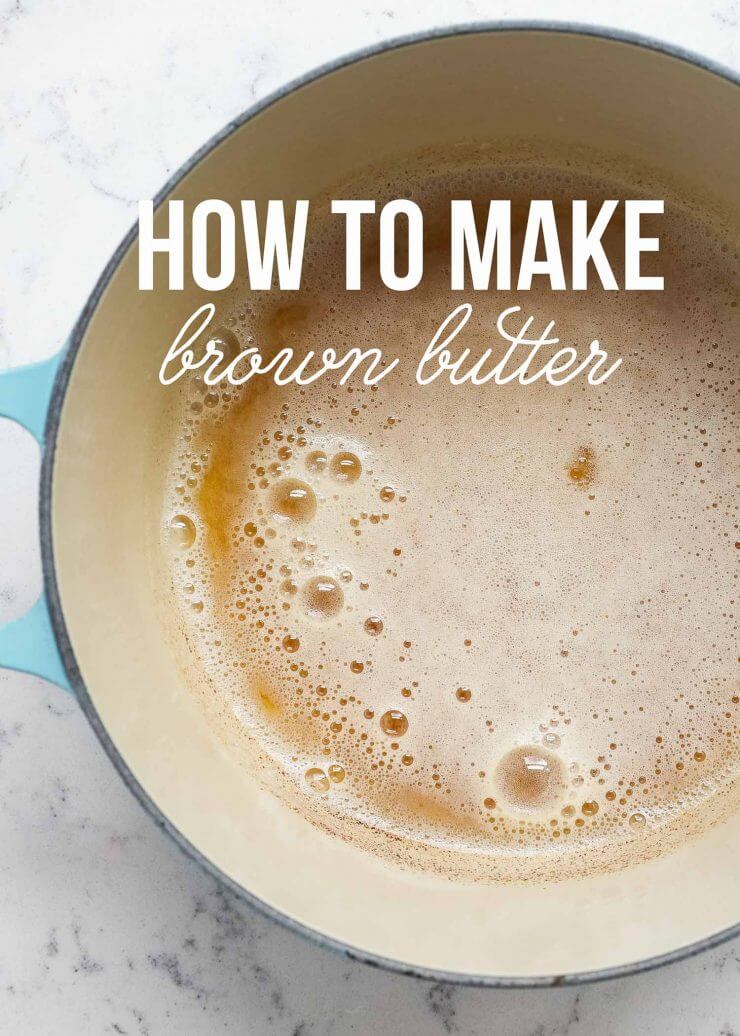 You can use brown butter anytime a recipe calls for melted butter. My personal favorite way to use it is when baking. I've been perfecting the perfect chocolate chip cookie for the past year and think I finally nailed it! I'm going to be sharing the recipe later this week. :)
How to brown butter
Heat a large pan over medium heat (preferably a lighter colored pan, don't use black). Add cubed butter and allow to melt.
Once melted, you're going to cook it for around 2 more minutes. This is when the magic happens. To prevent the butter from sticking to your pan, make sure to swirl it around. You don't want to use a spoon. And don't even think about leaving the room, you need to keep a close eye on the butter.
Keep swirling… at this point the butter should start popping and that's just the moisture escaping.
The butter should start to foam around the 2 minute mark and you'll just keep swirling. Once the the pan starts to collect golden flecks (do not let them turn black) on the bottom, the butter turns a golden amber color and puts off a nutty aroma, you'll know it's done. Take the pan off the heat immediately, so that it does not burn and let sit just a minute.
Once your butter has turned the perfect golden/amber/brown pour into a bowl to stop the browning process and set aside until ready to use. It will keep in the refrigerator up to one week.
Browning the butter is all about the timing, swirling the pan, watching for the amber color and smelling the for the nutty aroma.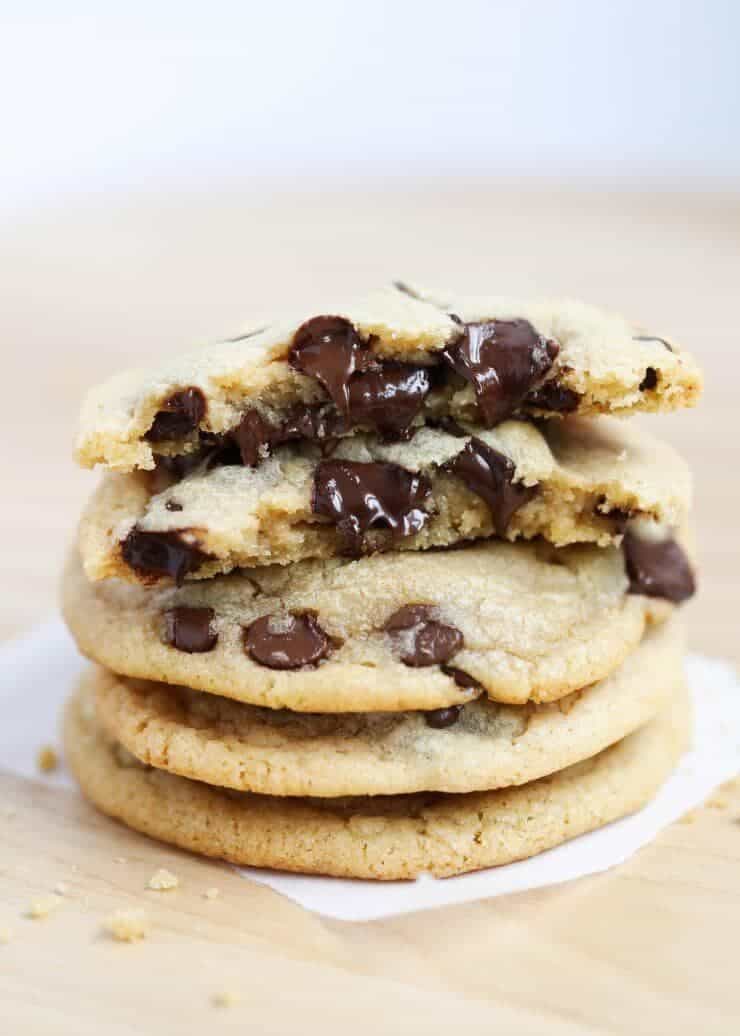 Recipes to make with Brown Butter