Have you tried brown butter frosting? I absolutely love it! It's so rich and creamy with a nutty caramelized flavor. It tastes wonderful on many sweets and once you try it, you'll fall in love too!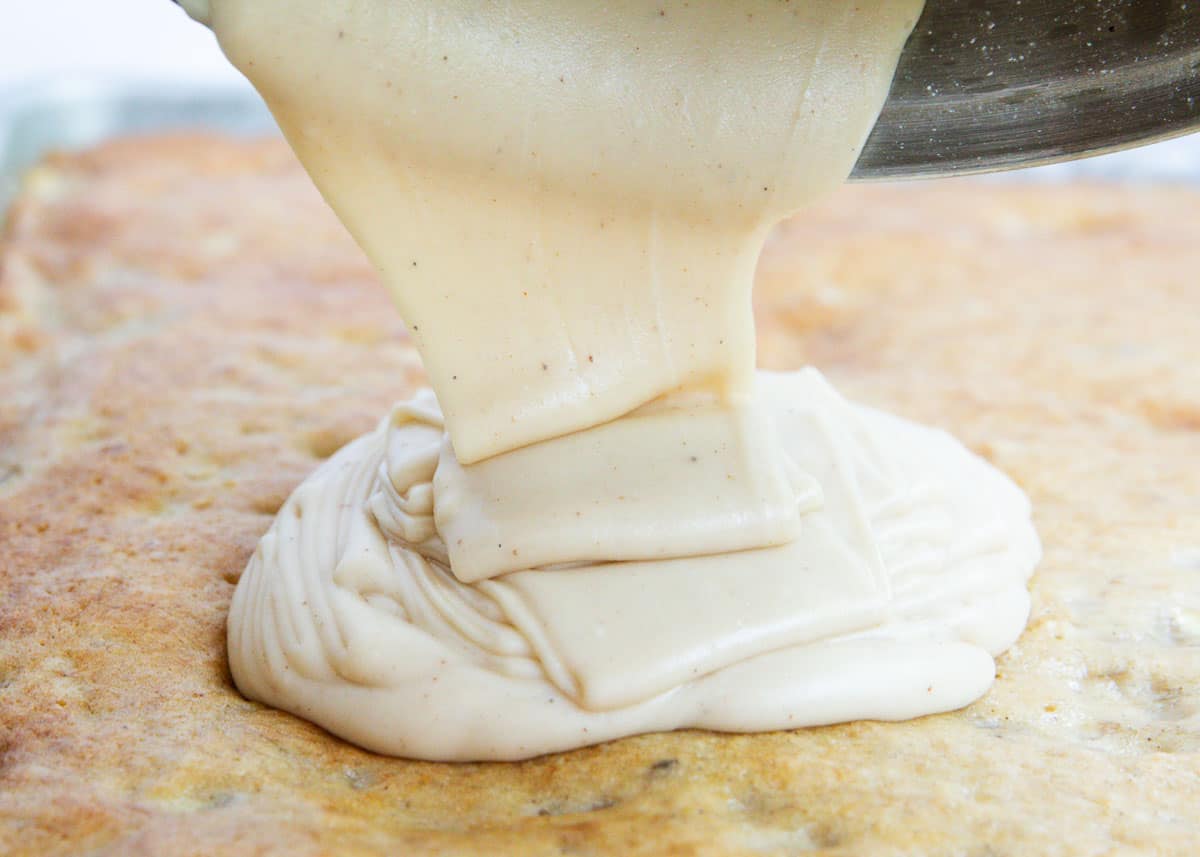 Old-Fashioned Brown Butter Frosting
This is a rich frosting with the nuttiness of brown butter, which I affectionately refer to as 'liquid gold'. It really is one of my favorite frostings and I'm not ashamed to admit that I can eat it all by itself just with a spoon!
I love this recipe because it's so easy to make with only 5 simple ingredients plus it can be ready in about 10 minutes. It also feels like a very impressive addition to so many desserts, as browning the butter really elevates the flavor of the frosting into something special.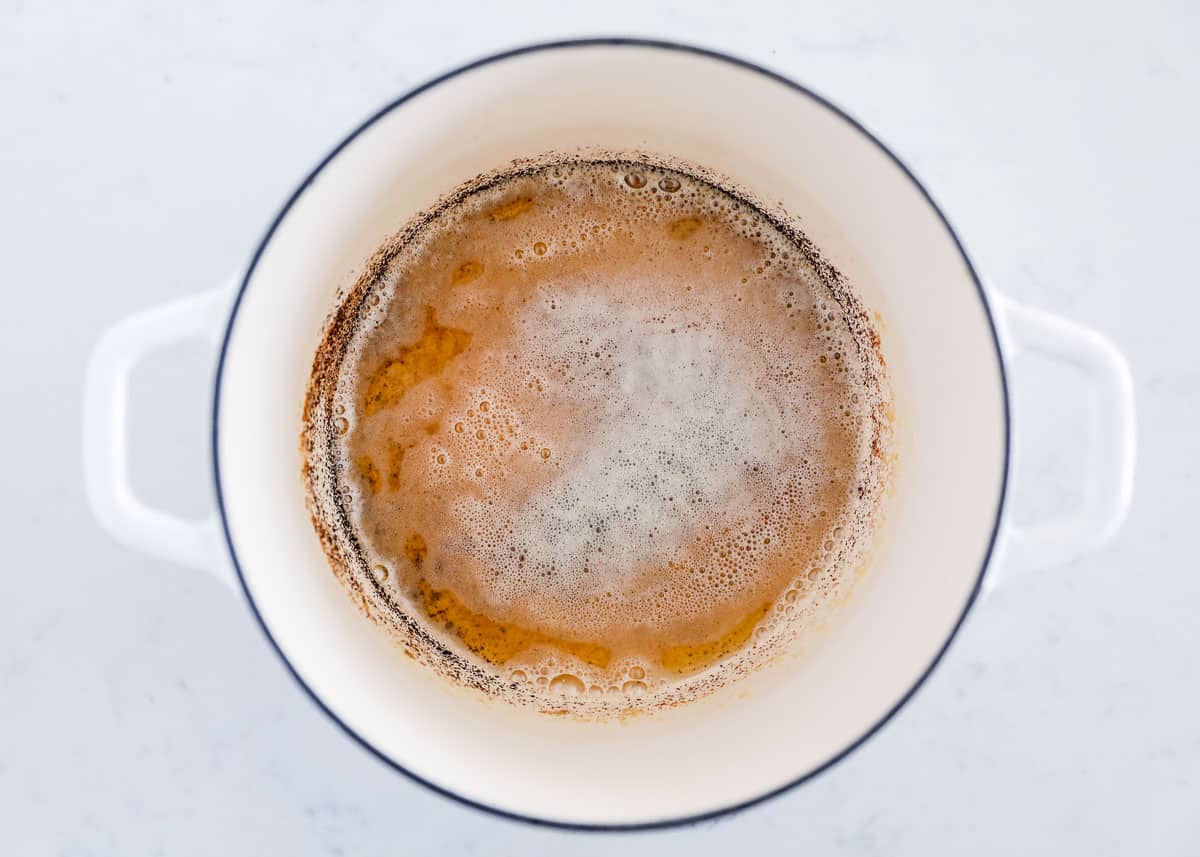 How to Make Brown Butter Frosting
This brown butter frosting recipe really can't get any easier. There are two steps:
Make the brown butter. Melt the butter in a large saucepan over medium heat for about 3 – 4 minutes until it has turned a golden color and you can smell its nutty aroma.
Whisk everything together. Add the powdered sugar, milk and vanilla and whisk until the frosting is smooth. Use immediately.
Tips for Making this Recipe
There are a few simple tips that I've learned while making this recipe to make sure it turns out perfectly every time. These easy suggestions will help you too!
Always brown the butter in a light-colored pan so you can keep an eye on the color of the butter as it browns.
Browning the butter slowly over medium heat ensures you get a deep toasty flavor.
You'll want to keep a close eye on the butter as it's browning so that it doesn't burn.
For the frosting, you are looking for a consistency that is thin enough to spread or pour over your cakes or bars, but one that isn't too runny otherwise the frosting will just run off the sides.
If your frosting is too thin, add a bit more powdered sugar. If it's too thick, add a tiny splash of milk.
Brown butter frosting thickens up quickly, so make sure you pour or spread it over your desserts immediately.
If you are planning on adding extra toppings to the frosting such as nuts or sprinkles, make sure you do that as soon as you spread it on, or else the frosting will harden, and nothing will stick to it.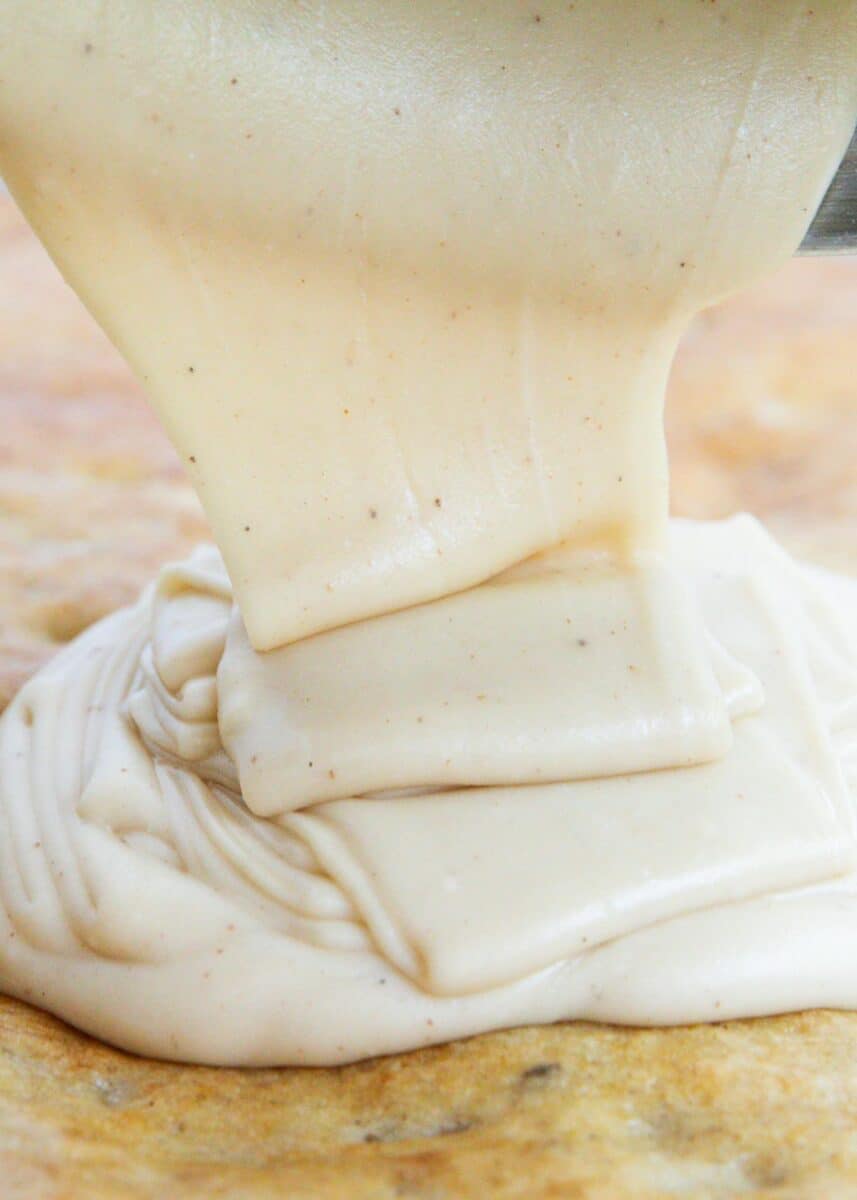 Ways to Use Brown Butter Frosting
There are so many desserts that go perfectly with this frosting's sweet and nutty flavor, especially the spiced ones you find in the fall and winter. Here are some of my favorite ways to use it:
Storing Leftover Frosting
If you are not using the frosting immediately, cover with plastic wrap and refrigerate it so it does not dry out. It will keep up to 3 days in the fridge.
The butter will solidify in the fridge, so you'll have to warm it up a bit again to bring it back to a pourable consistency. I suggest warming the frosting for 10-second increments in the microwave, whisking with a fork in between, until it reaches the desired consistency. You could also warm it over a double boiler on the stovetop.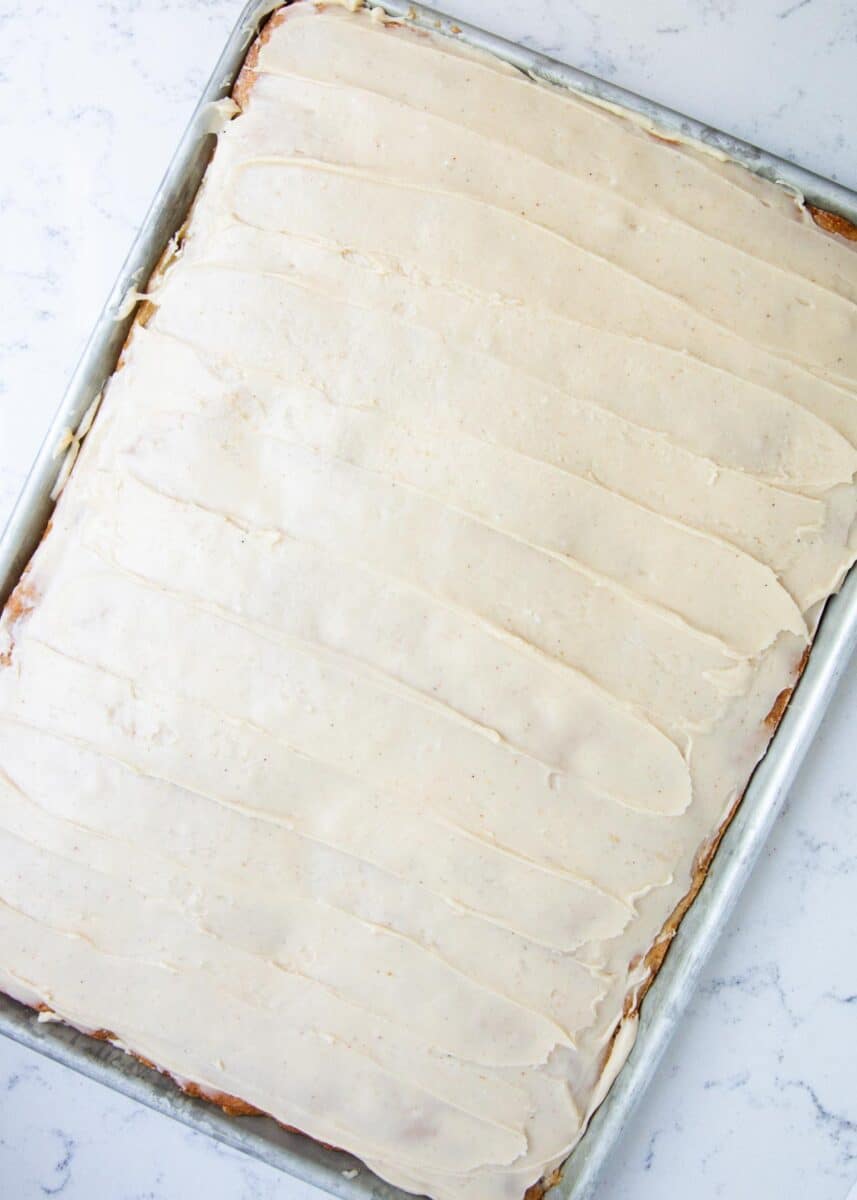 More Ways to Use Brown Butter:
HUNGRY FOR MORE? Subscribe to my newsletter and follow on Facebook, Pinterest and Instagram for all the newest recipes!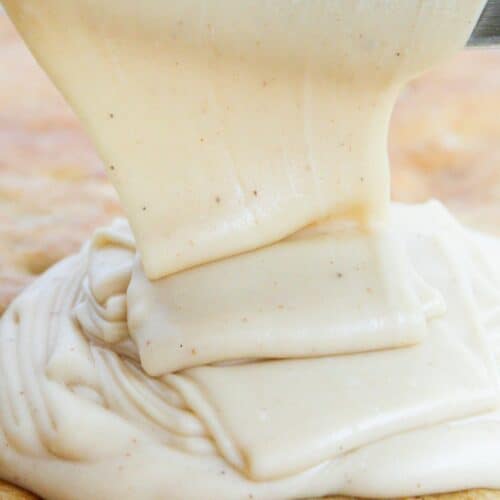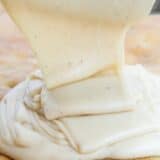 Brown Butter Frosting
Have you tried brown butter frosting? I absolutely love it! It's so rich and creamy with a nutty caramelized flavor. It tastes wonderful on many sweets and once you try it, you'll fall in love too!
Ingredients
½ cup unsalted butter
3 ½ to 4 cups powdered sugar
3-4 Tablespoons milk
2 teaspoons vanilla extract
pinch Kosher salt
Instructions
Melt the butter in a large sauce pan over medium heat. Cook for about 3-4 minutes, until the butter has turned a golden brown and has a nutty aroma. As soon as you notice the color change, quickly remove the pan from heat to prevent it from burning.

Whisk in the powdered sugar, milk and the vanilla. Pour immediately over your dessert and spread evenly with a spatula. Move quickly, as the frosting will thicken fast. Cover until ready to serve.
---
Nutrition
Calories: 104kcal | Carbohydrates: 18g | Protein: 1g | Fat: 4g | Saturated Fat: 2g | Polyunsaturated Fat: 1g | Monounsaturated Fat: 1g | Trans Fat: 1g | Cholesterol: 10mg | Sodium: 2mg | Potassium: 5mg | Sugar: 17g | Vitamin A: 122IU | Calcium: 4mg | Iron: 1mg
Nutrition provided is an estimate. It will vary based on specific ingredients used.
Did you make this recipe? Don't forget to give it a star rating below!