Jump to Recipe⌄
Chocolate fudge caramel brownies
Chocolate fudge caramel brownies that are easy to make, rich, chewy and simply amazing. You are going to love these!
This caramel brownie recipe in an oldie but goodie. They start with a box mix making them super easy to make. The secret is mixing in extra chocolate chips and then adding in a layer of caramel in between.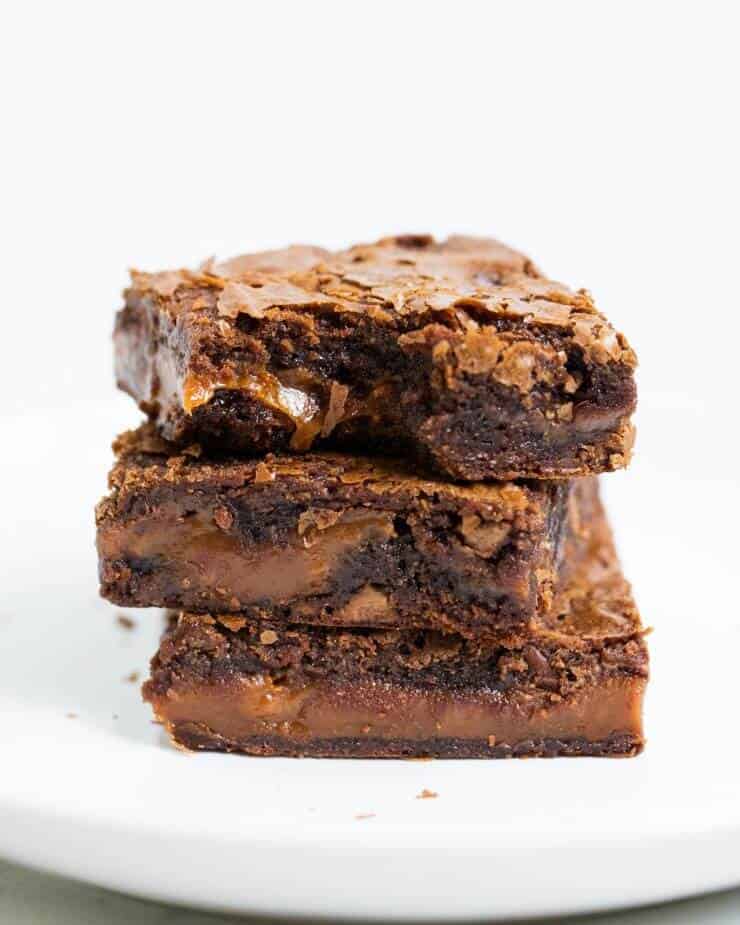 A lot of you on instagram requested this caramel brownie recipe after I posted a picture on Sunday, so I thought I would share it. We always bake a treat on Sunday, it's pretty much a family tradition. I also know a lot of you (like me) have been snowed in the past week, so baking up something yummy was about the only thing we could do to take our minds off being stuck inside. Our schools going on 5 "snow days." Pretty crazy! With the black ice on the roads and temps -40, I TOTALLY get it but we were definitely going stir-crazy. Makes me miss the AZ sunshine. Sigh. These fudge caramel brownies definitely warmed us all up though.
We all loved them! Anything with the words chocolate and caramel I love. ;)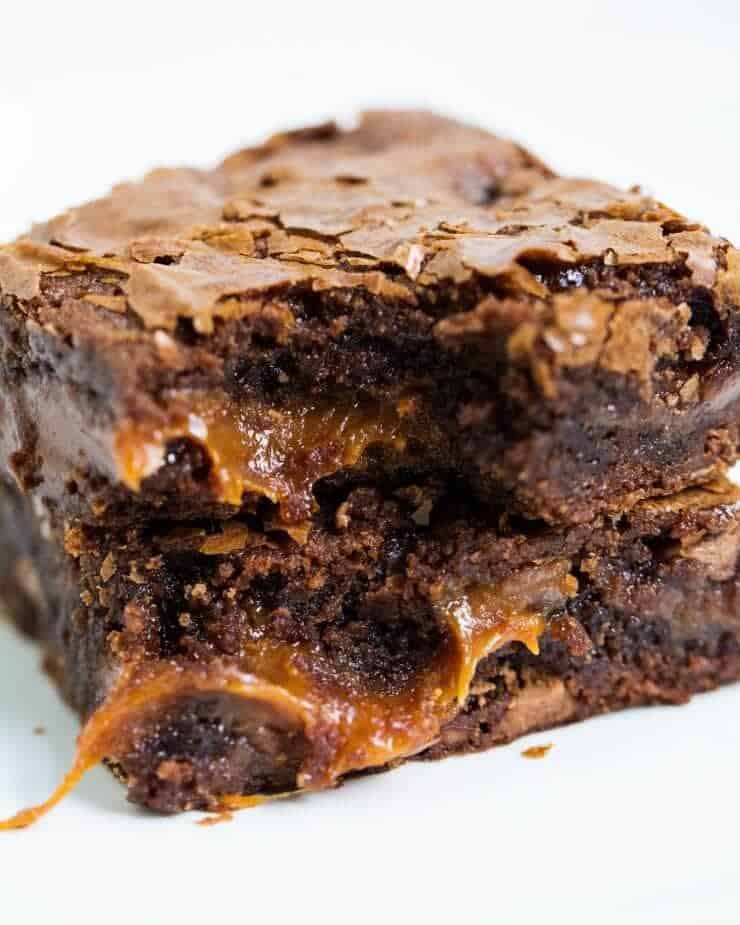 Caramel brownie recipe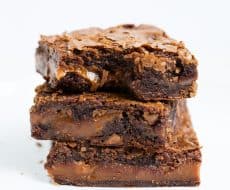 Chocolate fudge caramel brownies
Ingredients:
Fudge brownie mix (+ ingredients the box calls for)
1/4 cup sweetened condensed milk
1 cup chocolate chips
1 (11oz) pkg caramel bits (or wrapped caramels)
1/3 cup sweetened condensed milk
Directions:
Pre-heat oven to 350°. Line a 9×13 pan with foil and set aside.
In a large bowl combine the fudge brownie mix + the ingredients that the box calls for. Then mix in 1/4 cup sweetened condensed milk and the chocolate chips.
Next, combine your caramels and 1/3 cup sweetened condensed milk in a small pan over medium heat.
While the caramel is warming up, pour half of the batter into the pan and bake for 8-10 minutes.
Stir the caramel mixture until smooth (about 10 min) and then pull out the brownie pan and drizzle the caramel over the bottom layer. Then pour the remaining brownie batter over top. Continue to bake the brownies for approximately 25-35 minutes, or until a toothpick comes clean.
Remove pan from oven and allow to cool. Then lift the foil and brownies out of the pan for easy cutting.
Enjoy with a cold glass of milk!
All images and text ©
The sweetened condensed milk really gives these caramel brownies the perfect touch! Mmm…. If you're looking for a tip to cut the brownies (that I shared awhile back here), use a plastic knife. My mom always did this growing up and for whatever reason it makes it so much easier!
Here's the original photo from 2014. Enjoy! :D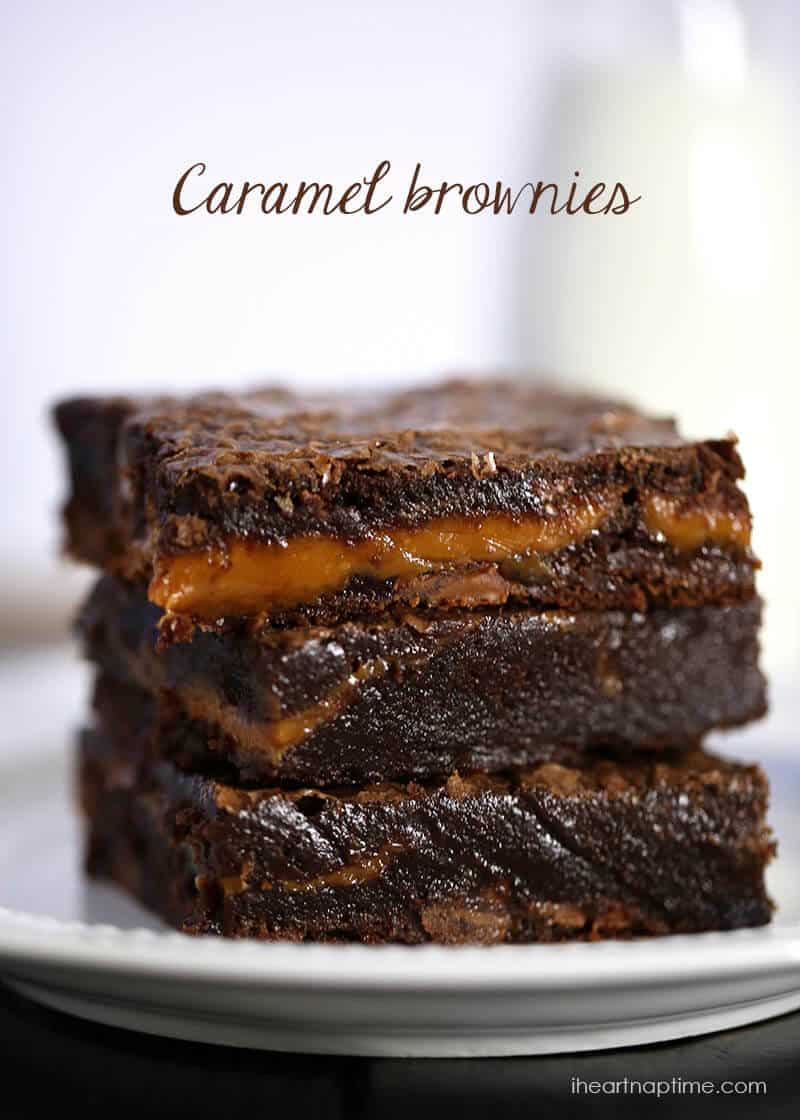 So what are your plans this weekend? Anything exciting? TGIF!
If you're looking for more brownie recipes, you'll love these too: