Homemade salted caramel sauce
Homemade salted caramel sauce -a classic recipe with delicious flavor. Only 4 ingredients to make and done in 15 minutes.
Okay guys… let's get real here. I big fat heart caramel (pretty much anything caramel). If there was a swimming pool full of this salted caramel sauce, I would dive right in! It is seriously that good! My grandma used to make this stuff and drizzle it over homemade ice cream. It is seriously divine! The salted touch takes it over the top. The jar below was full and then my family got ahold of it and was literally eating it by the spoon. It is that good. This caramel sauce is great on ice cream, bars, cakes, and just about anything else. I have a few recipes coming up that use it as well, so watch out for those!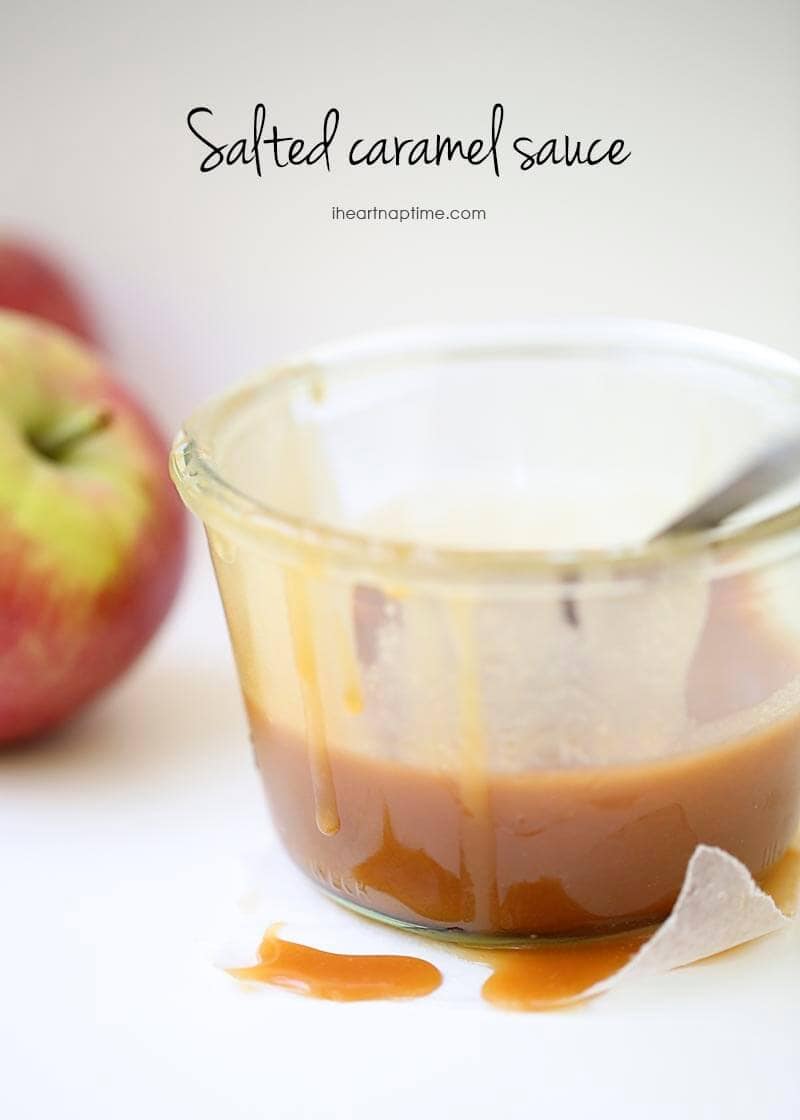 Seriously… are you drooling yet?

MY OTHER RECIPES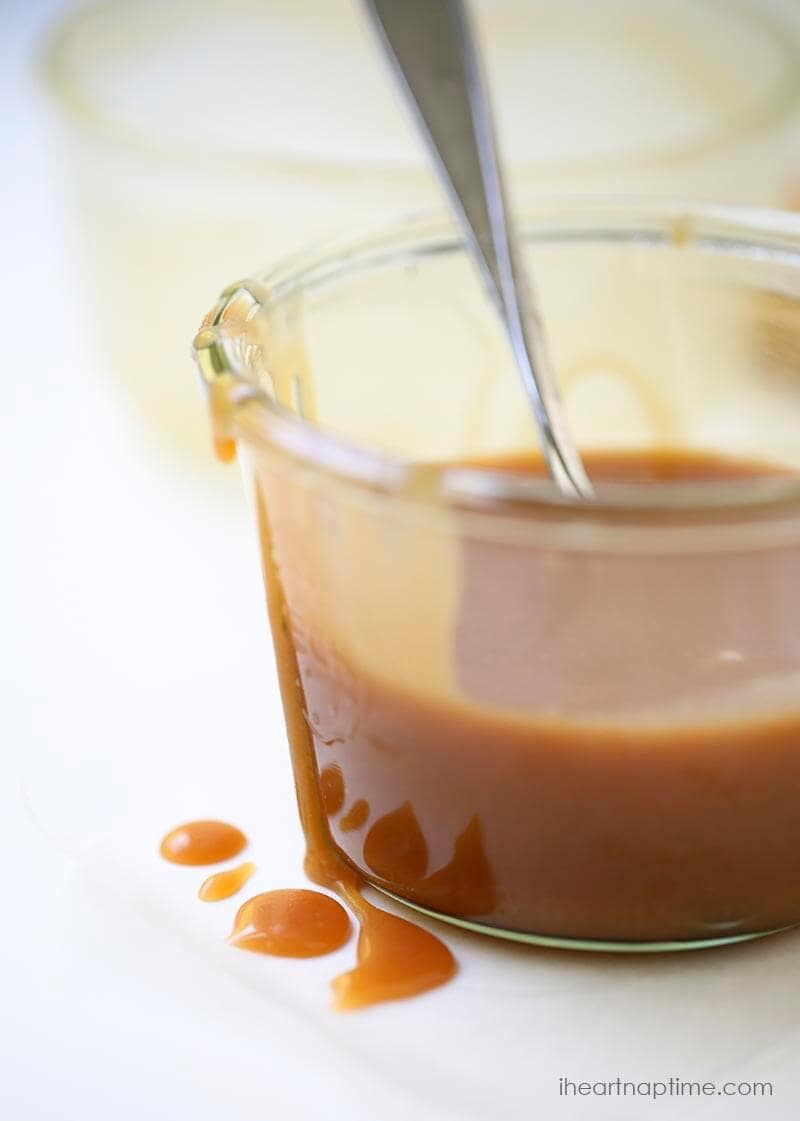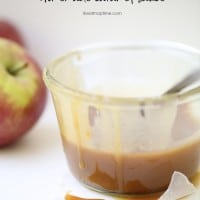 Homemade caramel sauce
Yield: 2 cups

Prep Time: 5 minutes

Cook Time: 10 minutes

Total Time: 15 minutes
Ingredients:
1 1/2 cup granulated sugar

1/2 cup salted butter, room temp

3/4 cup heavy cream, room temp

1 teaspoon salt
Directions:
1. Pour sugar into a small saucepan over medium/low heat. Stir constantly (about 5-7 minutes) with a whisk or rubber spatula. The sugar will turn clumpy before melting into liquid.

2. When sugar has turned to a liquid, add butter right away. Keep stirring until butter is completely melted and bubbly (about 1-2 minutes).

3. Slowly pour in heavy cream until it comes to a boil. Stir constantly for one minute. Remove from heat and add salt.

4. Store in a mason jar for up to 2 weeks in the refrigerator. Warm before serving.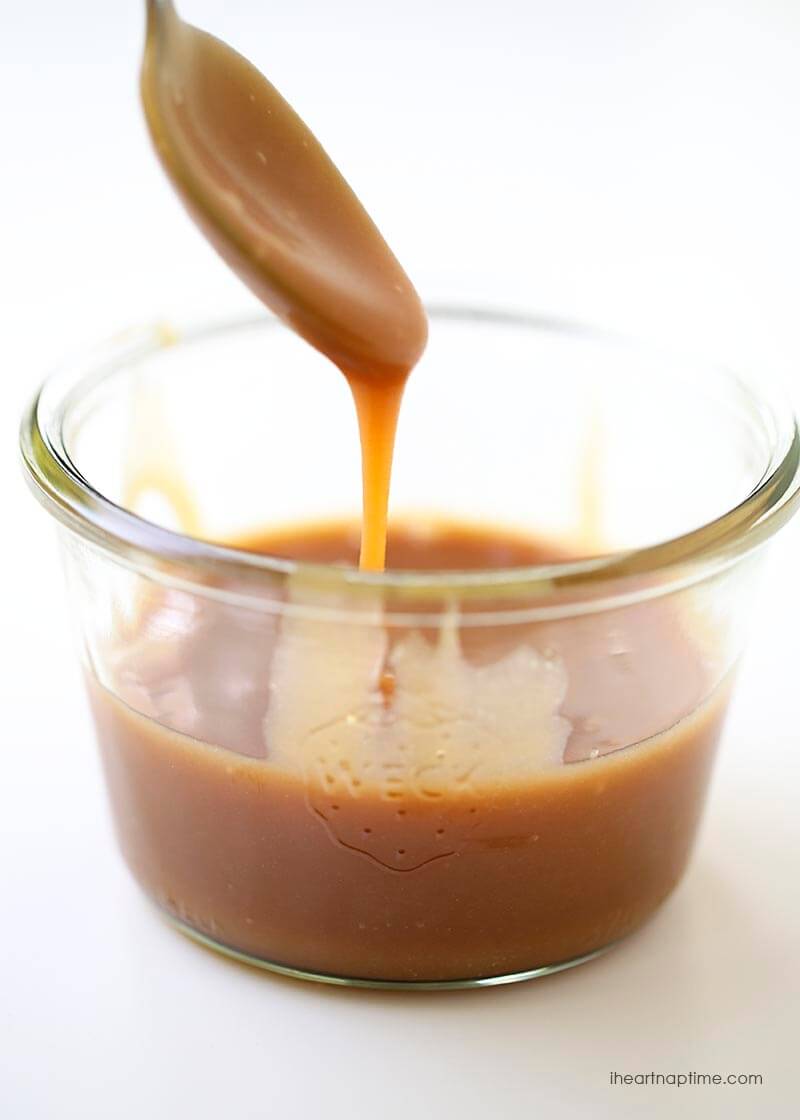 Yum! This stuff is pure liquid gold I tell ya! Package it up and your friends will love you forever. You can even attach with one of these cute tags.
Free printable
Download the free printable HERE. Then right click on the image and save to your computer and print. I cut out with this 2 inch punch and then tied onto my jar with twine.
Enjoy!! :)
Join in! Leave a comment!
Comments