Jump to Recipe⌄
German Chocolate Brownies
Thanks for stopping by! To get the newest recipes subscribe.
So I came up with the most AMAZING brownie recipe a few weeks ago, I just had to share! German Chocolate BROWNIES! My family loves German chocolate cake.I love it too… BUT only because of the frosting! The frosting is DIVINE! I eat it by the spoonful's (I probably shouldn't admit that). ;) I'm really not the biggest cake lover…but brownies, those are a whole different story! So I decided to combine my love of brownies, chocolate, caramel and coconut frosting to create these little naughty brownies. They are super rich and full of chocolate goodness! Trust me, you'll want to file this one away!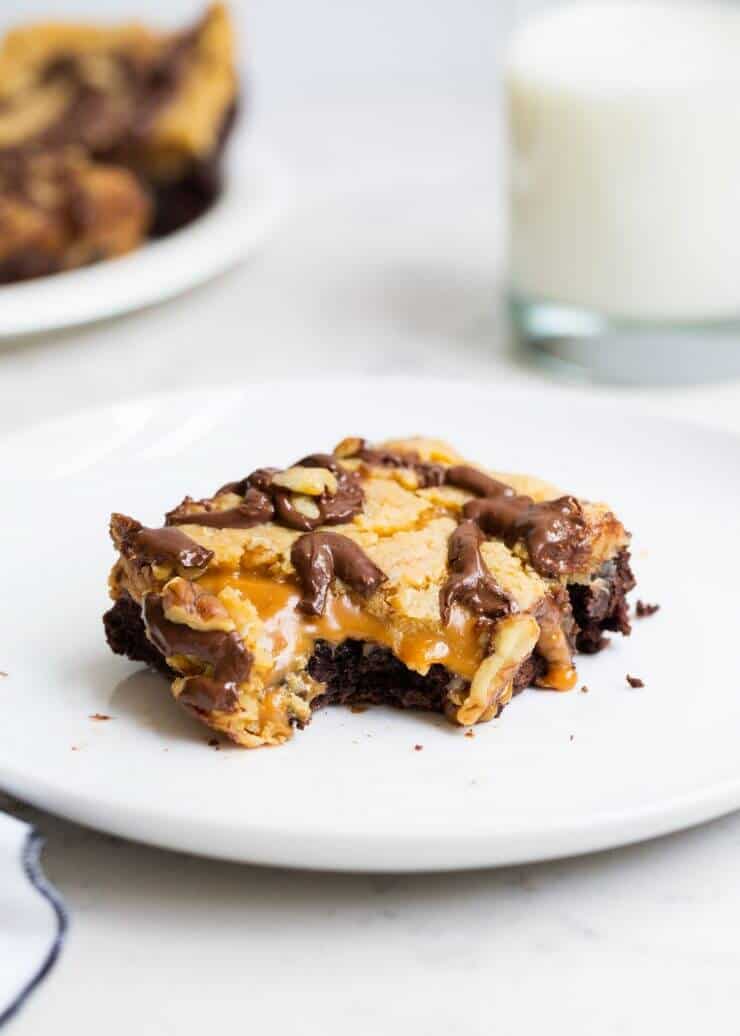 All you need for this recipe to start it a box of brownie mix and caramel bits. Then you'll bake brownies according to package and allow to cool. Next you'll melt caramel bits in microwave for 1 minute and then drizzle over brownies. Then you'll top with the most amazing german chocolate coconut frosting. MMM… I can (and do) eat that stuff by the spoon!
German Chocolate Brownies Video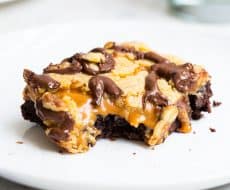 German Chocolate Brownies
Ingredients:
2 boxes of brownie mix (I used Hershey's double chunk)
1 1/2 cup caramel craft bits
COCONUT PECAN FROSTING:
3 egg yolks
1 cup sugar
1 cup evaporated milk
1/2 cup butter or margarine
1 tsp. vanilla
1 1/2 cups flaked coconut (make sure it's fresh)
1 cup pecans, chopped
Directions:
1. Bake Brownies according to package. Allow to cool
2.  Melt caramel bits in microwave for 1 minute and drizzle over brownies.
3. Make frosting by combining butter, egg yolks, sugar, milk, and vanilla in a large saucepan. Cook and stir over medium heat until thickened, about 10 – 12 minutes (make sure to stir consistently). Add coconut and pecans. Spread over top of caramel. You may want to place in the refrigerator to harden before cutting.
4. Top with melted chocolate and pecans if desired.
For an extra layer of goodness, drizzle chocolate on top of the brownies (before the caramel) or add chocolate chips to the brownie batter.
All images and text ©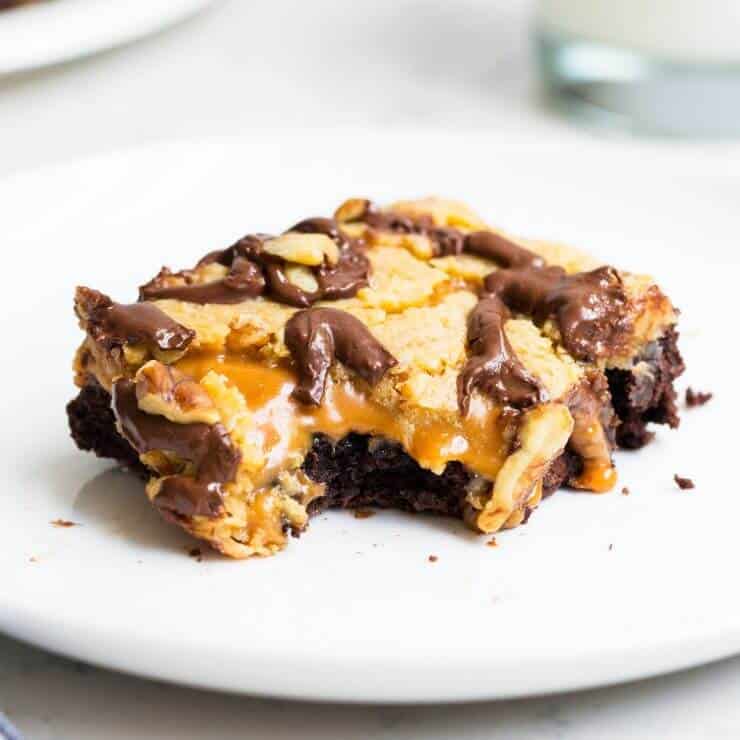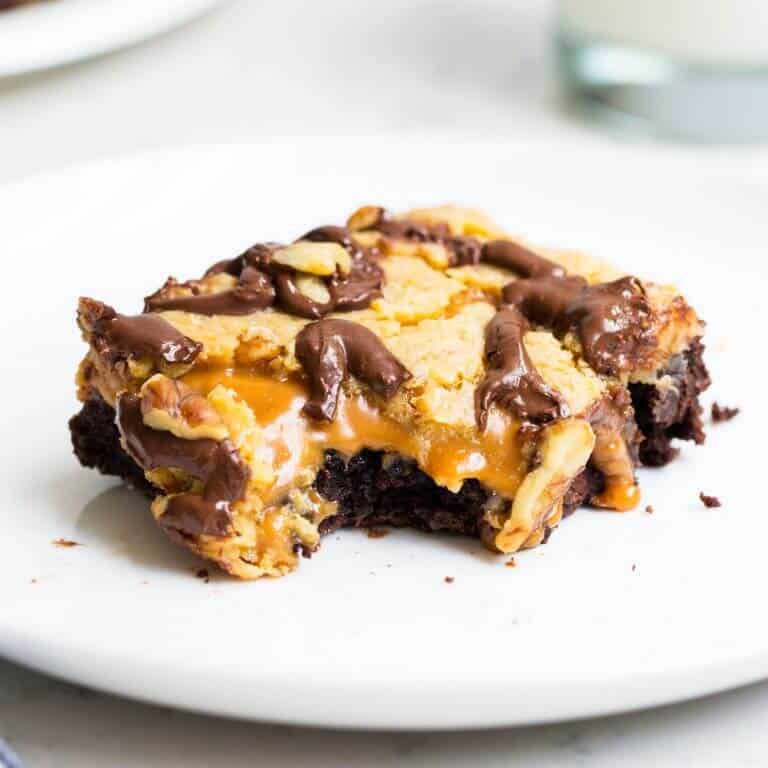 Mmm… German Chocolate Brownies!! Don't you want to just take a bite?! Grab a cup of milk, you're going to need it with these bad boys! Here's a pinnable image for you! :)

If you like this post check out cheesecake brownies, nutella cupcakes, best chocolate chip cookies.
Enjoy!