Jump to Recipe⌄
Ramen noodle cabbage salad with chicken
Ramen noodle cabbage salad with chicken …easy to make and a sure crowd pleaser!
Can I just say, I am so excited for salad season?! Ooo and grilling… and making s'mores. Bring on summer baby! ;)
My MIL made this salad for us last summer and I just had to have the recipe. It was so good! It makes the perfect lunch or salad for a potluck dinner. My kids loved it too, so that is always a bonus!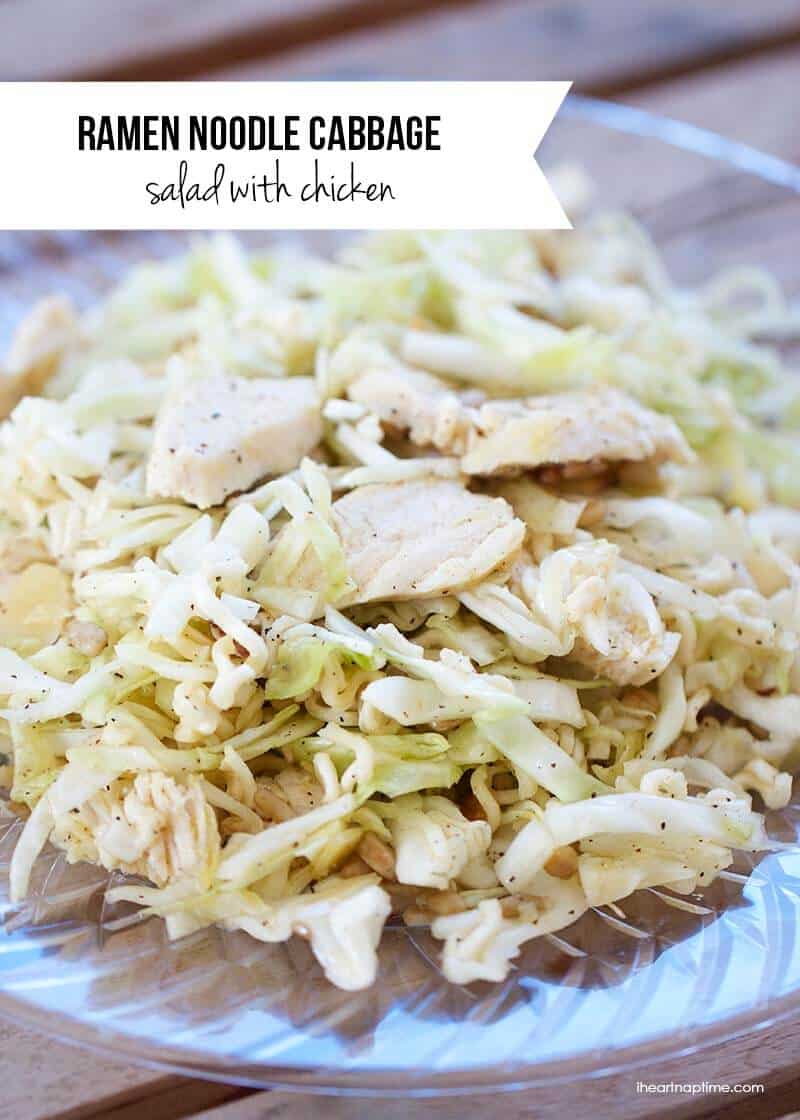 Ramen noodle cabbage salad with chicken
Ingredients:
1 lb chicken, cooked and cubed
4 cups shredded cabbage
2 packaged of chicken ramen noodles
1/2 cup green onion
1/2 cup sliced toasted almonds
1/2 cup sunflower or sesame seeds
*For dressing:*
1/2 cup olive oil
1/2 cup rice vinegar
1/2 cup sugar
1 1/2 tsp soy sauce
Salt and pepper to taste
Directions:
In a large salad bowl, combine the cabbage, onions, toasted almonds, seeds and broken uncooked ramen noodles and seasoning. Next whisk together oil, vinegar, sugar, salt and pepper. Pour dressing over salad and stir until combined. Store in the refrigerator until ready to serve.
All images and text ©
Enjoy!
Looking for more salad recipes? You'll love these too: