Jump to Recipe⌄
Tortellini Sausage Soup
Tortellini Sausage Soup …the perfect soup for cold days and chilly evening! This is my husband's favorite, and you'll soon find out why – easy to make, and so incredibly delicious!
Today I'm sharing one of my husbands favorite soups: Tortellini sausage soup. This recipe comes from my Aunt Jane's 'Favorites' cook book and it's perfect on a cold winter day! I first had this soup a few years back at our annual gingerbread contest and have remembered it ever since. I made a few adjustments to the recipe and love how it turned out!
PS- Is anyone else freezing?! I'm going into cold shock with this Ohio weather. Apparently this isn't even "cold" yet. I think I will make soup every night for dinner next six months… then top it off with some hot apple cider. ;) Get ready for lots of soup recipes. ;)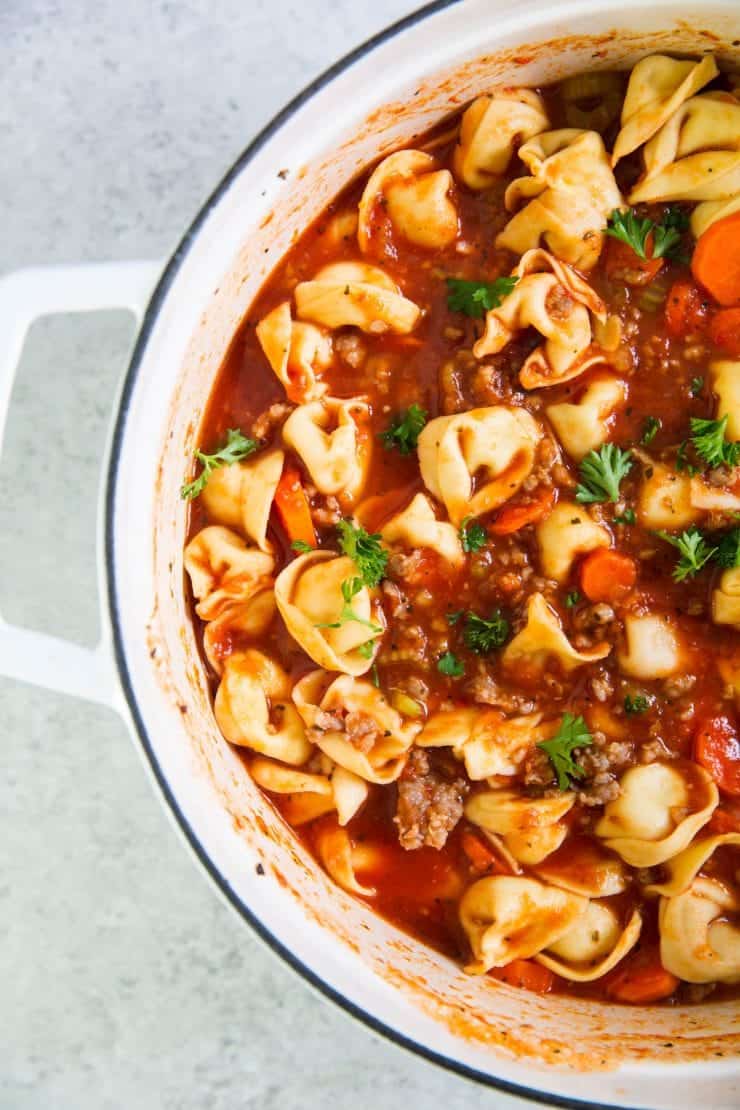 Tortellini Sausage Soup Video
Tortellini Sausage Soup Printable Recipe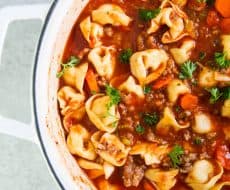 Tortellini sausage soup
Ingredients:
1 pound mild italian sausage
1 onion chopped
2 cloves garlic, minced
1/2 tsp kosher salt
1/4 tsp white pepper (can substitute with black pepper)
1 cup water
1 26 oz can beef broth
1/2 cup white wine or apple juice
2 cups sliced carrots
1 cup sliced celery
1 (28 ounce) can crushed tomatoes
1 teaspoon basil
1 teaspoon oregano
1 TB parsley, chopped (optional)
12 ounces cheese tortellini (refrigerated or frozen)
Fresh grated Parmesan cheese
Directions:
In a large pan, brown sausage over medium heat. Sprinkle with salt and pepper. Remove extra fat and add chopped onion. Cook for 2 minutes and then add in the garlic and cook until tender.
Next add water, broth, wine, carrots, tomatoes, basil, oregano, celery and parsley. Simmer for 15 minutes, or until the carrots are tender. Add tortellini 5 to 10 minutes before serving and cook until tender. Top with fresh Parmesan cheese.
Can substitute the basil, oregano and parsley for Italian seasonings.
All images and text ©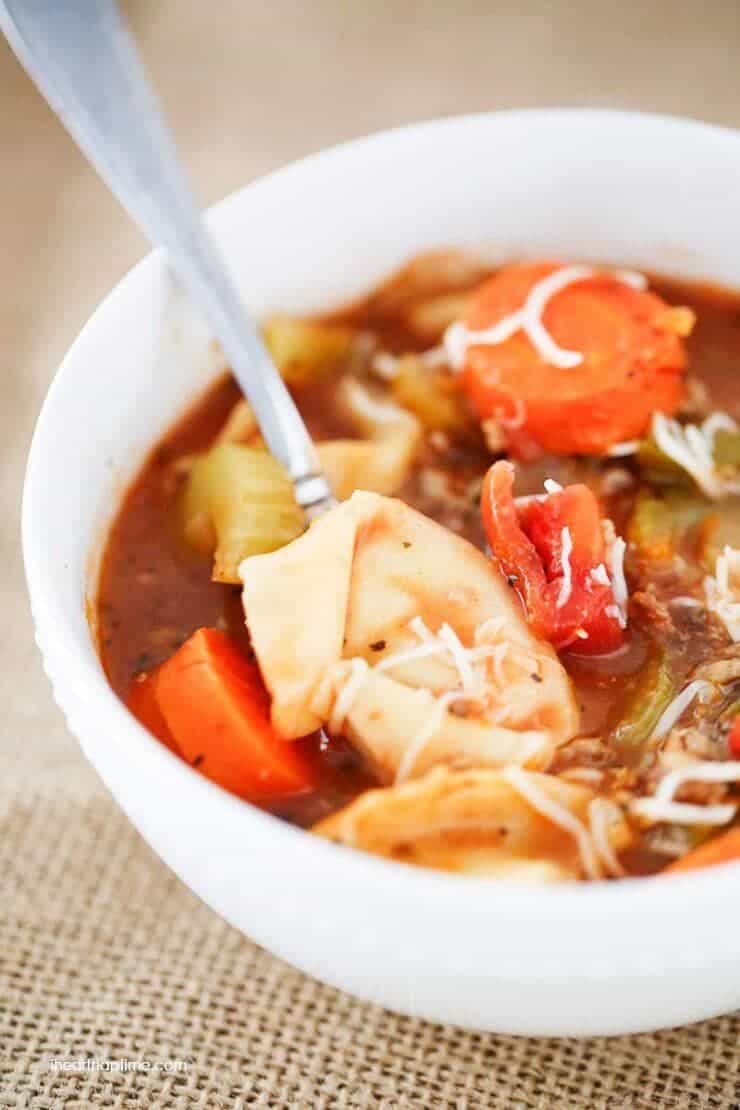 Hope you enjoy this family favorite recipe!
xo -jamielyn
What's your favorite soup?
If you liked this post, you'll love these soup recipes too:
Creamy potato and ham soup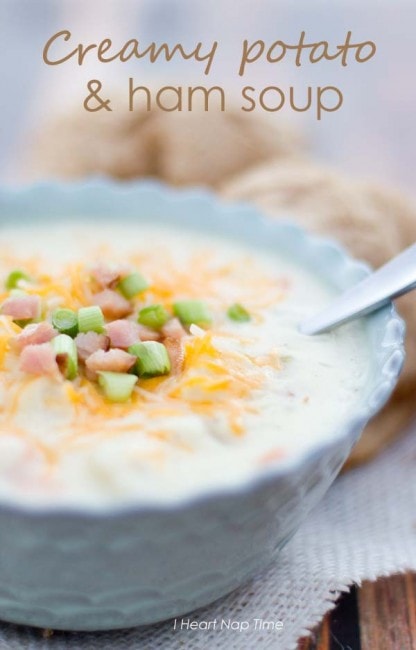 Easy and delicious lasagna soup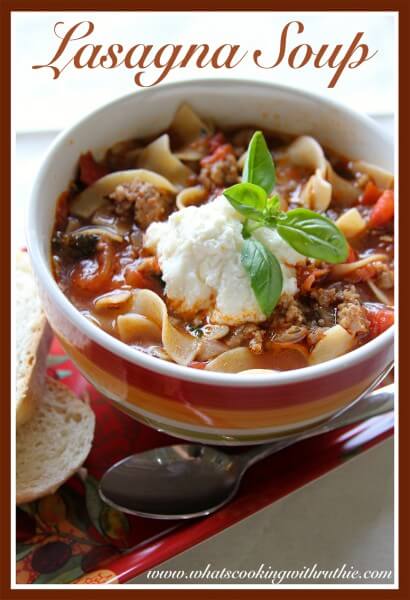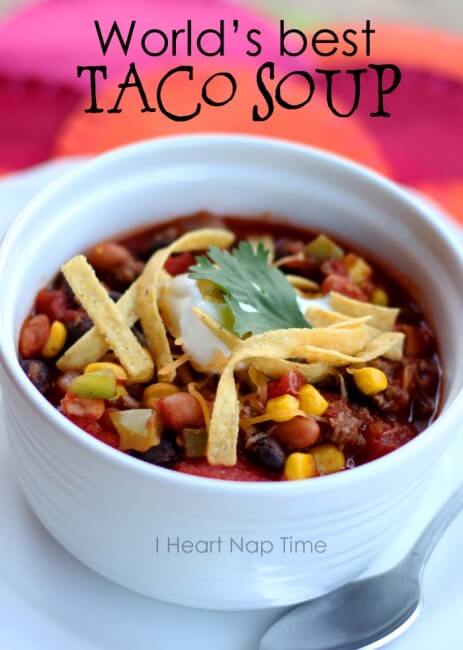 20 delicious soup recipes for fall