Jump to Recipe⌄
Pasta e fagioli recipe -healthy and delicious!
Pasta e fagioli soup! This recipe tastes almost identical to Olive Garden's pasta e fagioli (one of my all time favorites)! Not only is this recipe hearty and delicious but it is also pretty healthy! Perfect for a cold winter day.
We've been making this soup for a couple of years now and it is one of my families favorites! Everyone loves it. I found this recipe in a church cook book my mom gave me and have adjusted the recipe a bit since the first time I made it. I always like to play with the seasoning and measurements and try adding new things. It makes cooking fun!
We made this soup again last night and I knew I had to snap some pictures to share with you. We played in the snow all afternoon and this was the perfect meal to end our day. It is so so good and surprisingly easy to make!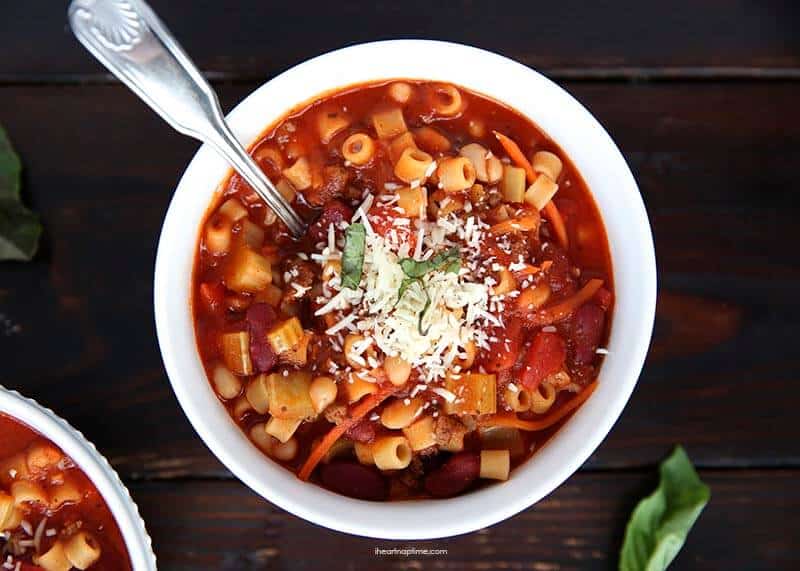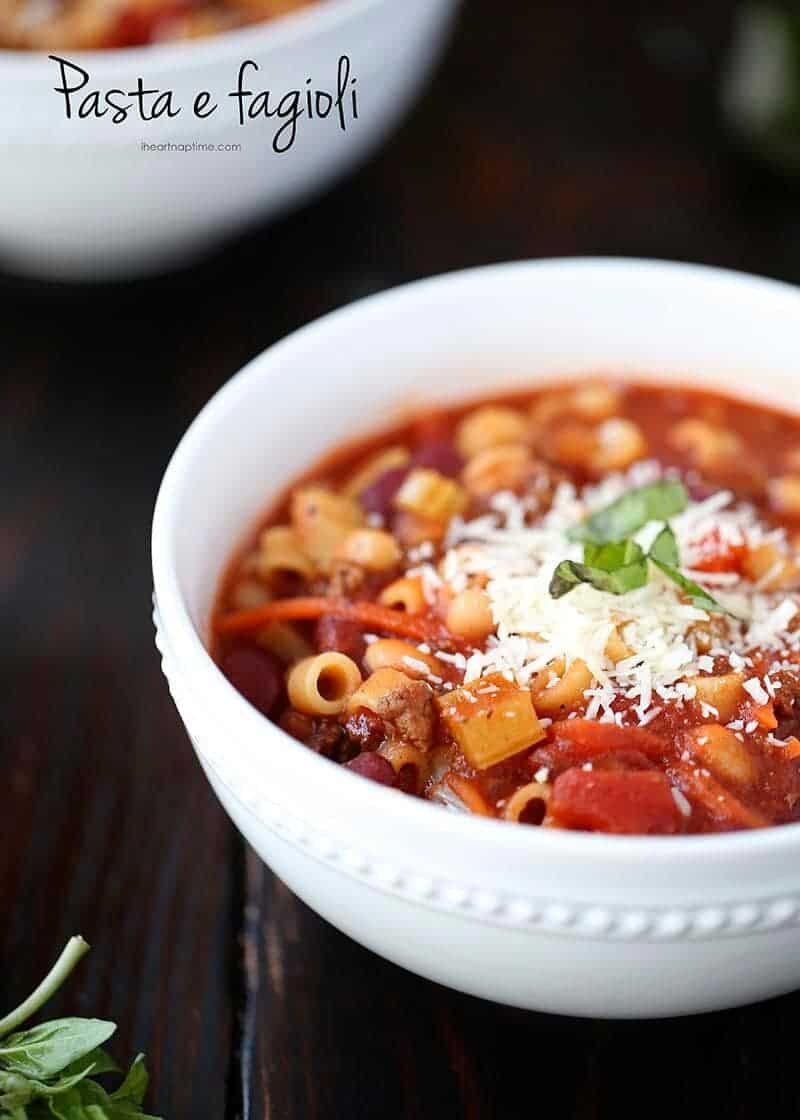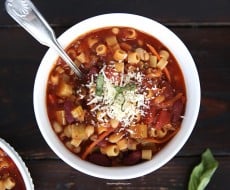 Pasta e fagioli recipe
Ingredients:
1lb hamburger
1 tsp kosher salt
1/4 tsp white pepper
1/2 cup onion, finely chopped
3/4 cup shredded carrots
1 cup celery
3 cloves garlic, minced
1 11.5 oz can original V-8 juice
1 14.5 oz can diced tomatoes
1 15 oz can tomato sauce
1 cup water
1 15 oz can kidney beans
1 15oz can great northern beans
1 TB red wine vinegar (can substitute for white vinegar)
1 tsp dried basil leaves
1/2 tsp ground oregano
1/2 tsp ground thyme
1 1/2 cups uncooked ditalini pasta
Directions:
In a large pan brown the hamburger over medium heat. Add in salt and pepper and stir until combined. Add the onion, carrots, celery and garlic then sauté for about 5 minutes. Next add in the V-8 juice, tomatoes, tomato sauce, water, beans, vinegar and seasonings. Then simmer on medium-low heat for about 30 minutes. Stir occasionally.
Once the soup has been cooking for about 20 minutes, boil the pasta with 2 quarts of water over high heat for about 10 minutes. Drain, and then combine with soup.
Enjoy with grated parmesan.
Notes- If you want to thin the soup, add another can of v-8 juice.
All images and text ©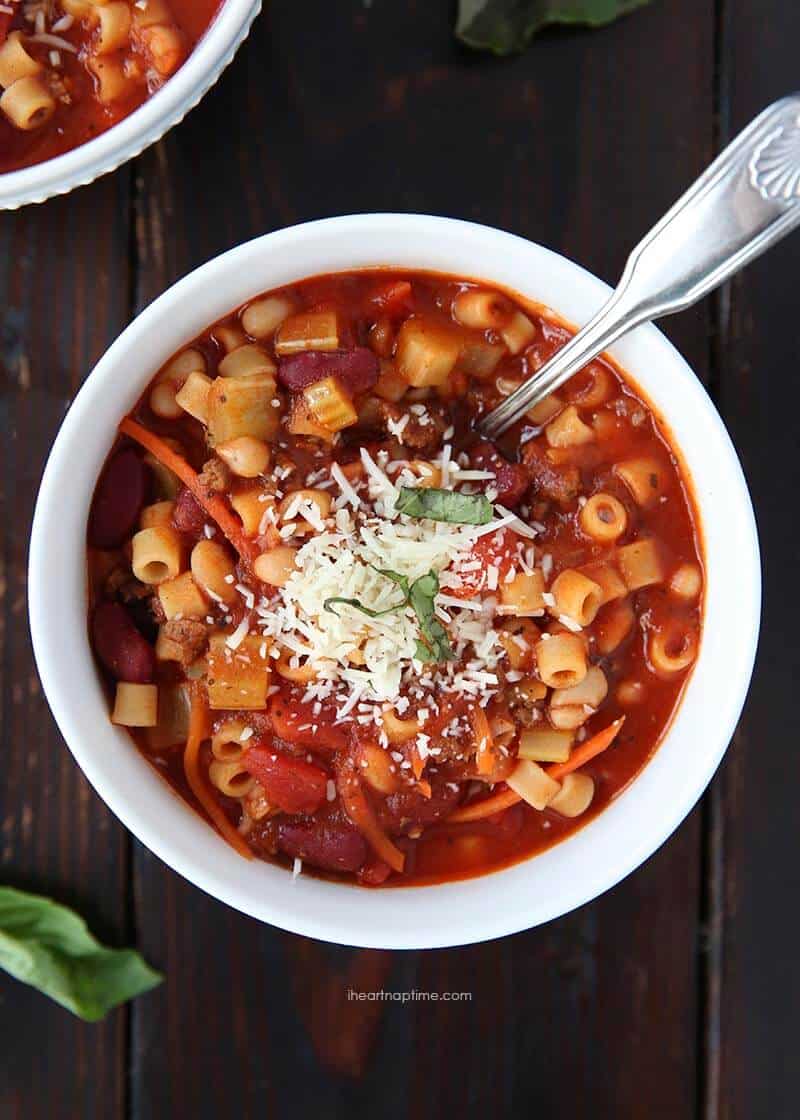 This recipe freezes up well too! You'll love it!
Thanks for stopping by. Have a great day! :)
Here's a few more soup recipes: