Creamy tomato tortellini soup
Creamy tomato tortellini soup topped with fresh mozzarella!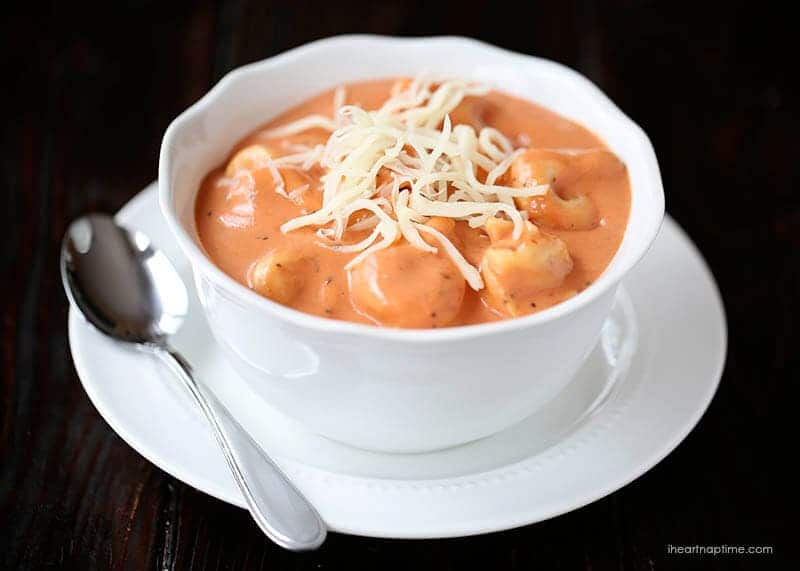 With all this cold weather we have been having, all I want to eat for dinner is soup! Do you get that way? There's just something about a warm bowl of soup with fresh bread. This creamy tomato tortellini soup is the perfect meal on a cold winter day. It's creamy and also very filling. You could lighten it up with low fat milk…but I have to say the cream just makes it absolutely delicious! The best part about this recipe, is it only takes about 10 minutes to make. It doesn't get better than that! This soup is perfect for those busy week nights where the last thing you want to worry about is dinner.
My whole family loved this recipe, so it's definitely a keeper in my book.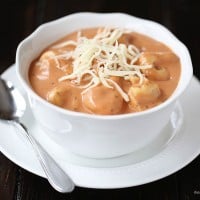 Creamy tomato tortellini soup
Ingredients:
1 9oz package cheese tortellini
2 10.75 oz cans condensed tomato soup
1 cup milk
1 pint half and half
1 teaspoon dried basil leaves
1/2 teaspoon garlic powder
1/8 teaspoon lemon pepper (optional)
S&P to taste
Directions:
In a large pot boil tortellini according to package directions.
In another pot warm the tomato soup, milk and half and half over medium heat. Add in all of your seasonings and simmer on low until tortellini is cooked.
Once tortellini is done, drain and then pour the sauce over the tortellini. Enjoy warm.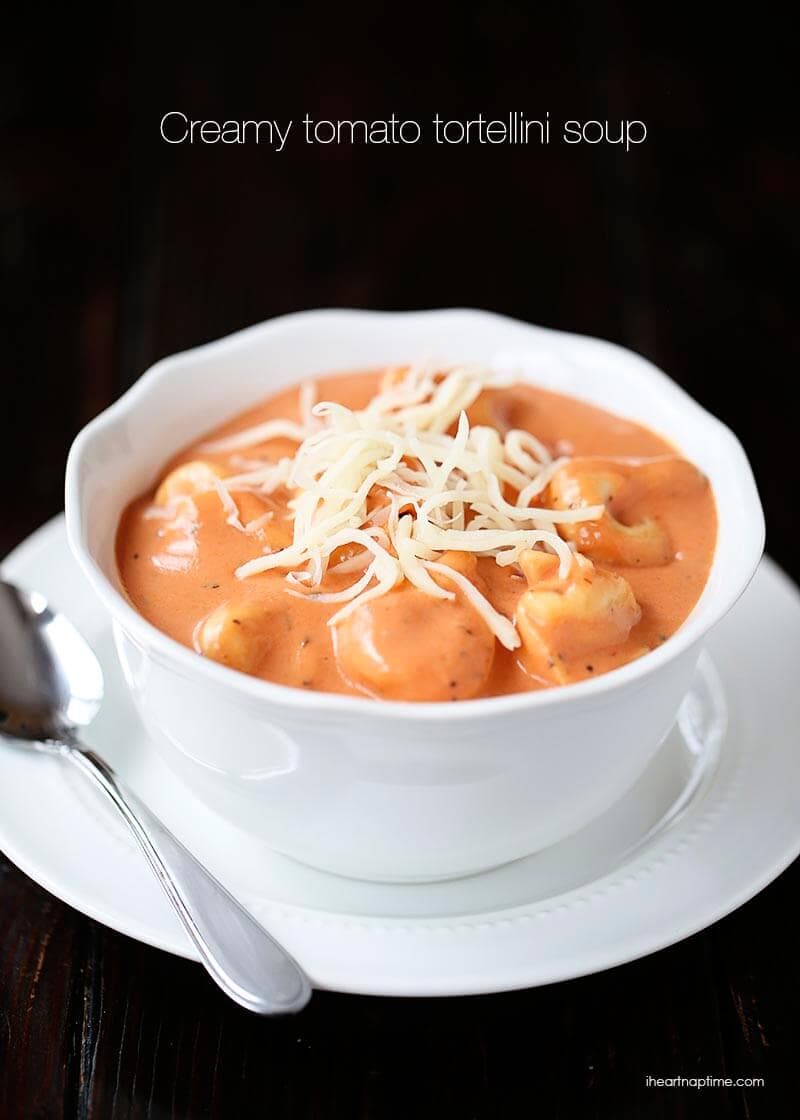 Mmm… Enjoy!
What's your favorite kind of soup?
If you're looking for more soup recipes, you'll love these: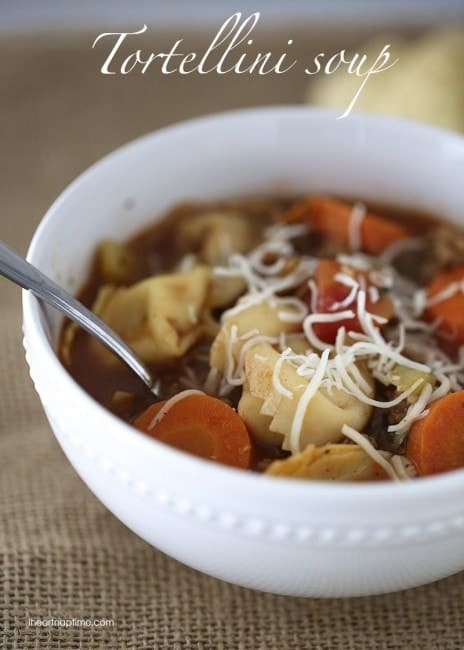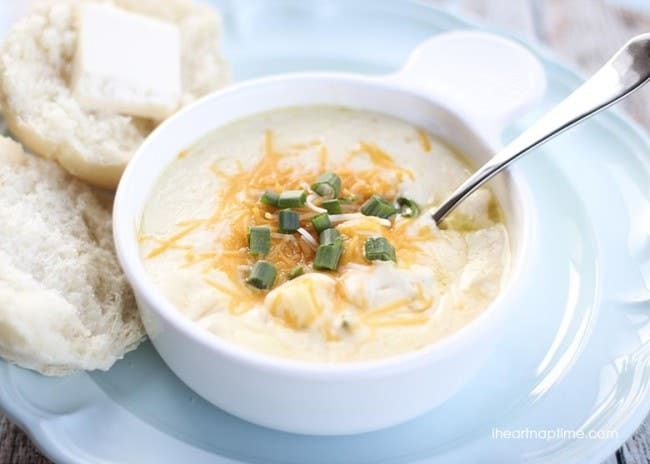 Slow cooker enchilada soup -one of my favorites!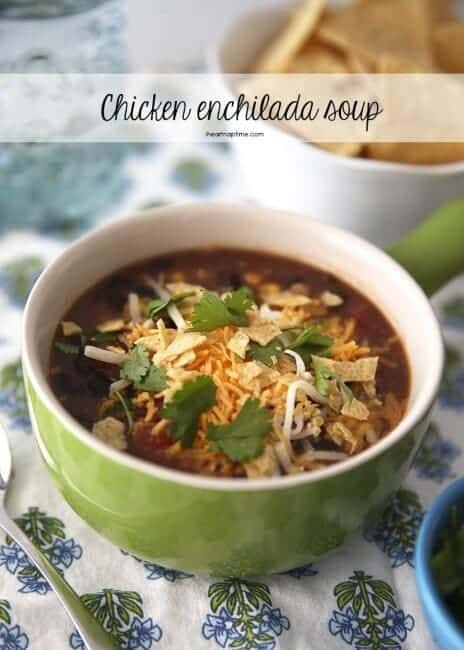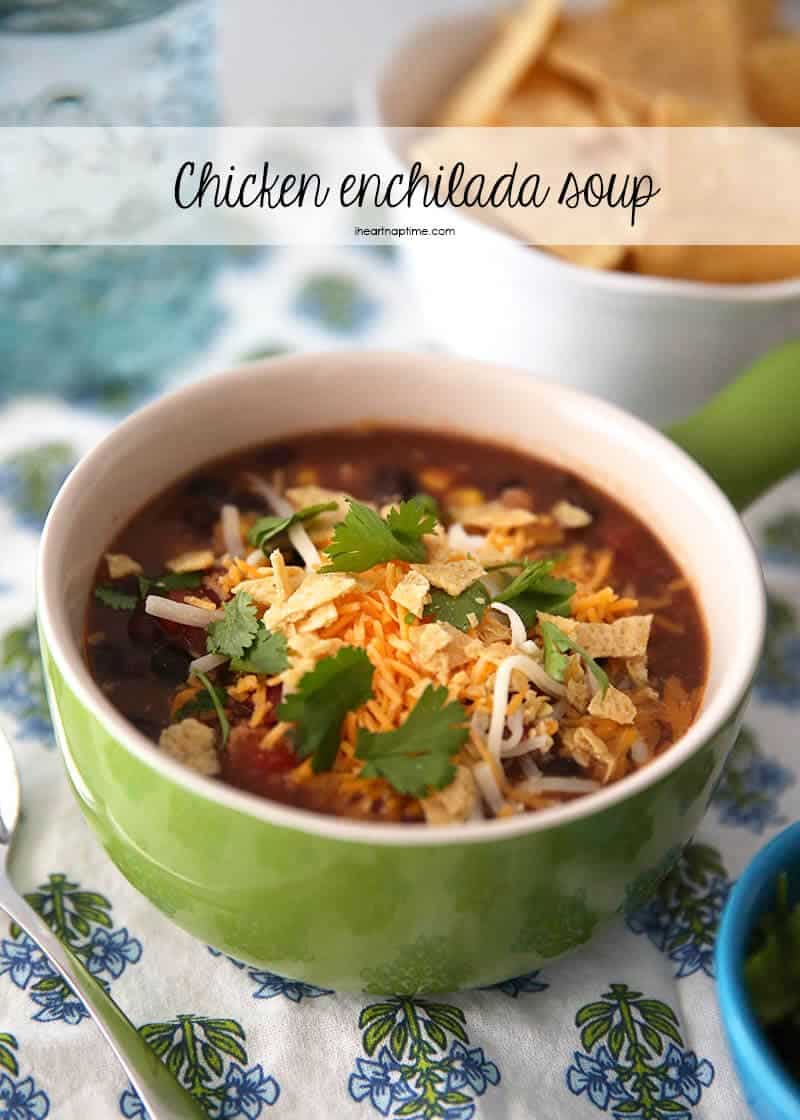 Join in! Leave a comment!
Comments