Jump to Recipe⌄
Cream cheese filled pumpkin bread
Cream cheese filled pumpkin bread -a delicious dessert to make this fall!
First off… Happy Halloween! Crazy the month of October has already come and gone. Before you know it we'll be starting our Crazy Christmas Event. I can't wait!
In honor of the last day of October I thought I better share one last pumpkin recipe. If you are a pumpkin lover, you are going to love this pumpkin bread filled with cream cheese frosting. It has the perfect amount of pumpkin spice and the cream cheese adds a delicious flavor. The pan didn't last long at our house. This recipe is easy enough to whip up with the kids and it's a treat the whole family will love.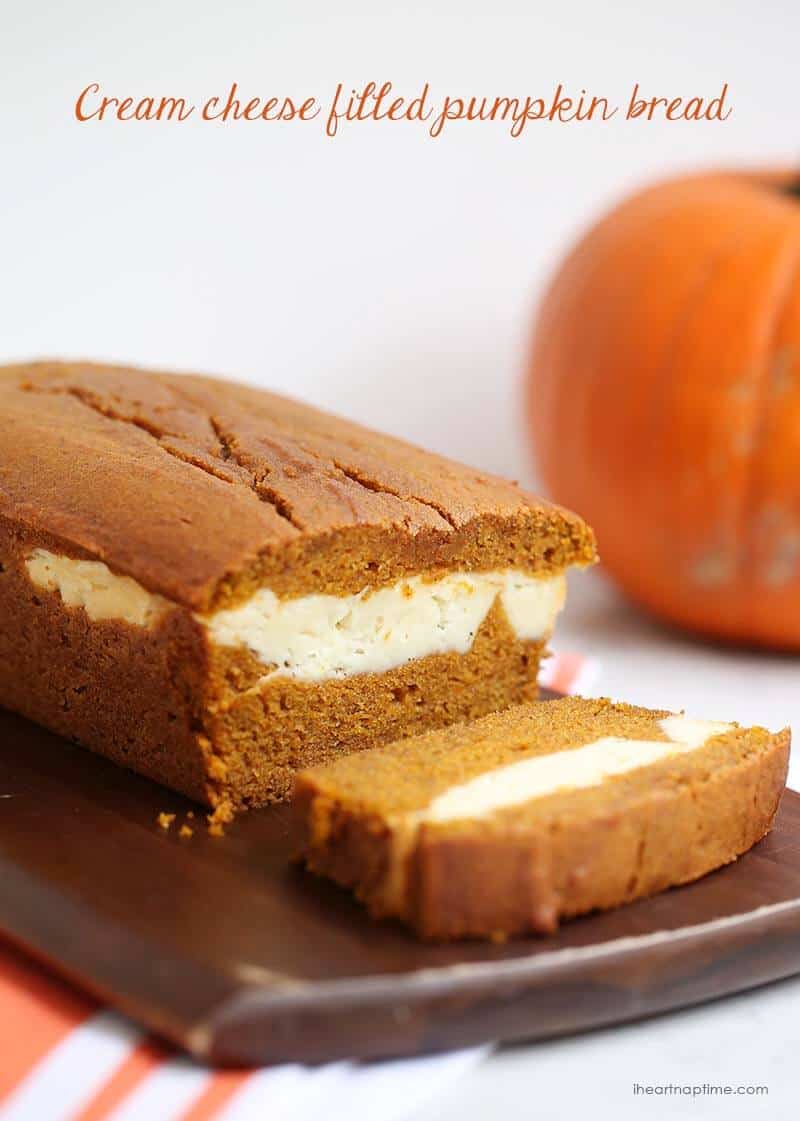 MY OTHER RECIPES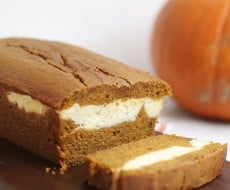 Cream cheese filled pumpkin bread
Ingredients:
For the bread:
2 eggs
3/4 cup vegetable oil
1 cup sugar
1/4 cup brown sugar
1 teaspoon vanilla
1 15 oz can pumpkin puree
1 3/4 cups all-purpose flour
2 teaspoons pumpkin pie spice
1 teaspoon baking soda
1/2 teaspoon ground cinnamon
1/2 teaspoon ground nutmeg
1/2 teaspoon salt
For filling:
8 oz cream cheese
3/4 cup powder sugar
Directions:
Pre-heat oven to 350°.
In a large bowl mix together with beater eggs, oil, sugar and vanilla. Fold in pumpkin. In a separate bowl mix together the flour, pumpkin pie spice, baking soda, cinnamon, nutmeg and salt. Then stir the dry ingredients into the pumpkin mixture.
In separate bowl mix together with beater the cream cheese and powdered sugar until smooth. Place in a ziplock bag and then cut off the tip, to make it easier to spread over the pumpkin mixture.
Grease your pans and then fill the pan half way with the pumpkin mixture. Spread the cream cheese mixture over the top. Then pour the pumpkin mixture over the top of the cream cheese filling (no more than 3/4 the way full). Bake for 55-65 minutes. For the small loaf pan bake for 25-35 minutes, or until a tooth pick comes clean.
Enjoy!
All images and text ©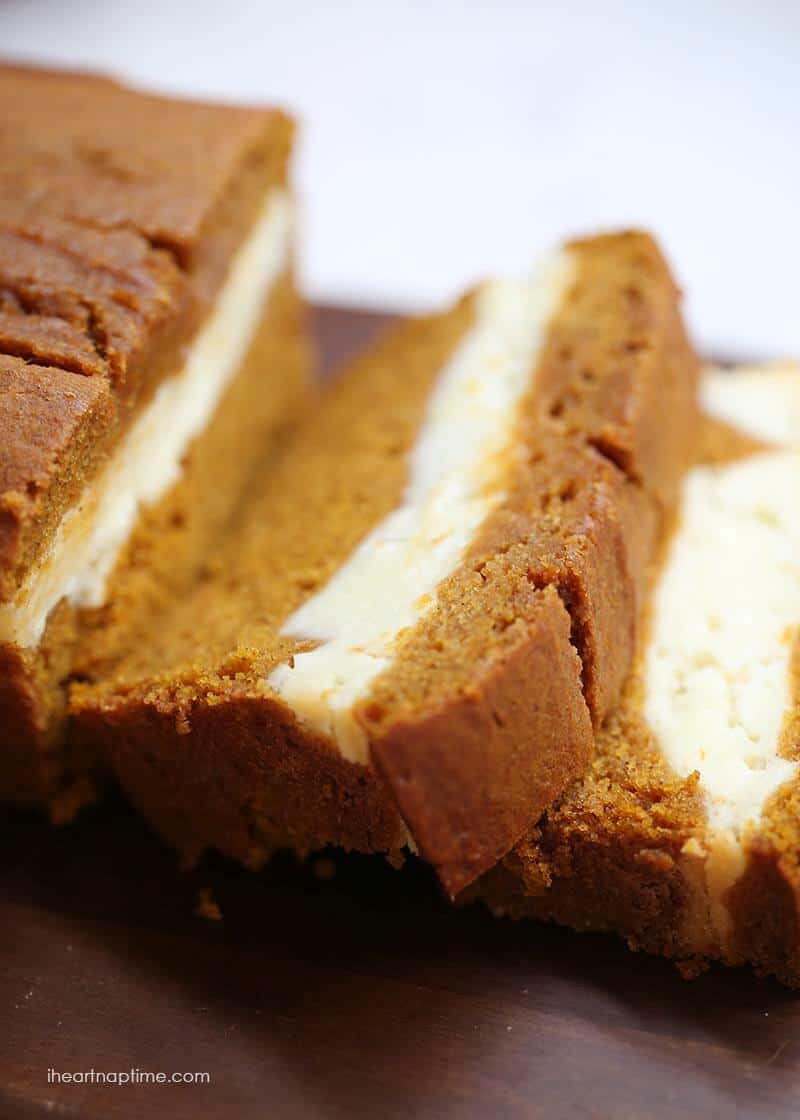 YUM! Enjoy with a big glass of milk!

Looking for more pumpkin recipes? You'll love these too: