Jump to Recipe⌄
Razzleberry pie
Homemade razzleberry pie – one of my all time favorite pies! Filled with 3 different types of berries and topped with a lattice crust.
Each Thanksgiving the most requested pie at my house is definitely the razleberry pie. Usually my mom would pick one up and we always gobbled it right up. This year I decided to try and make my own and it turned out absolutely amazing.
Raspberries, blackberries and blueberries are piled into this delicious pie. Those are three of my favorite kinds of berries! I used this pie crust recipe as the base. If you're short on a certain berry, you can even use strawberries or boysenberries too. They all taste amazing. Just use whatever you have on hand. :) Raspberries are definitely my favorite berry though.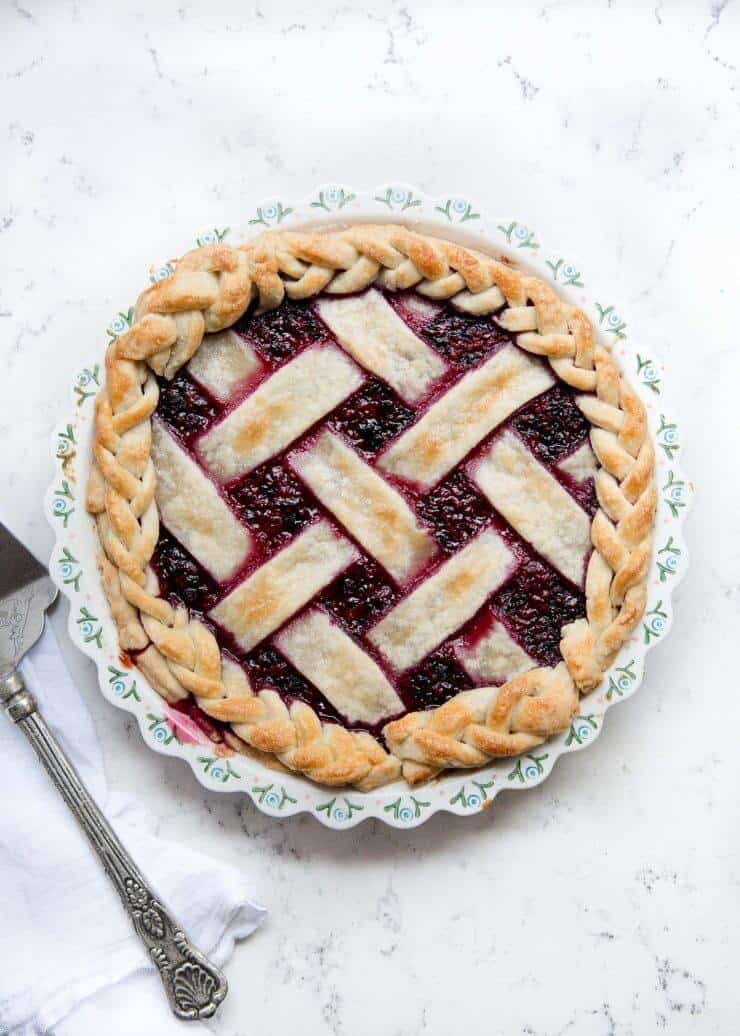 If you're feeling adventurous you could also try a braided crust.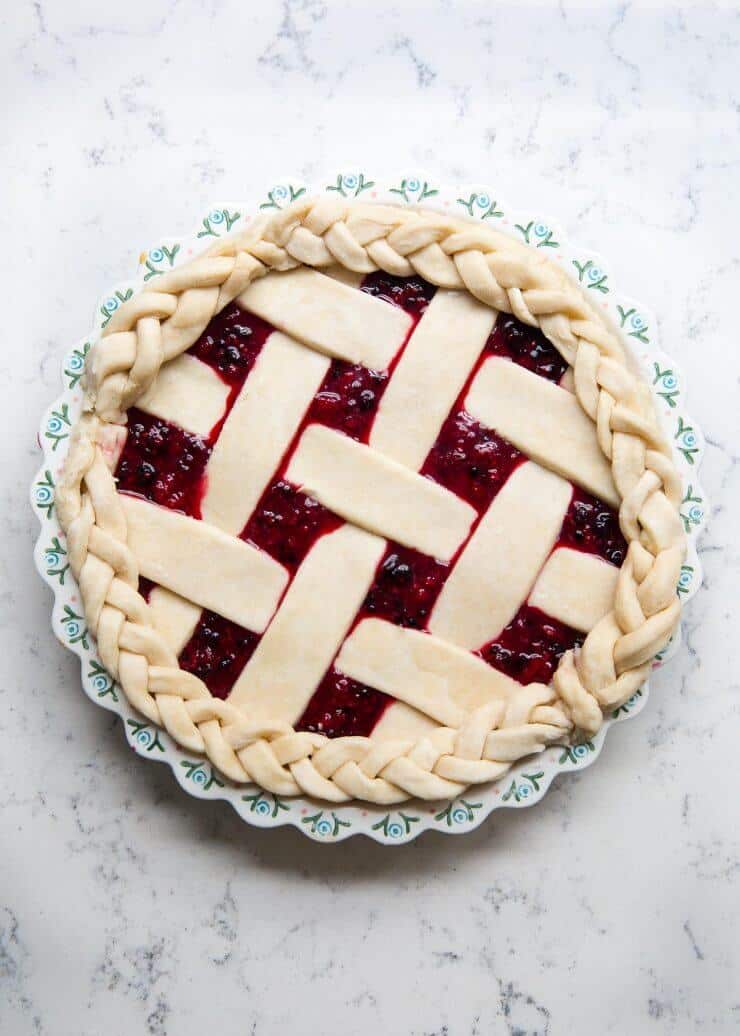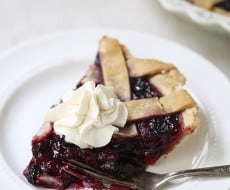 Razzleberry pie
Ingredients:
2 pie crusts, unbaked
2 cups frozen raspberries
1 cup frozen blackberries
1/2 cup frozen blueberries
1 1/2 cups sugar
1/3 cup corn starch
1/2 teaspoon salt
1 egg white, whisked
1-2 Tablespoons sugar
Directions:
Combine mixed berries in a bowl and allow to thaw.
Pre-heat oven to 375°. Make crust according to pie crust directions and then press pie shell in pan. Tuck under the edges and then place foil over the crust and put pie beads or dry beans in the center of the foil. Bake for 12 minutes or until lightly golden brown.
Add the sugar, corn starch and salt to the berry mixture and stir together. Once pie crust is golden brown add the berry mixture on top. Then cut the lattice crust about 1/2 inch using a pizza cutter. Place 4 strips vertically on top of the berries and then carefully weave the 4 horizontal strips underneath. Brush the egg yolk on top of the crust using a pastry brush and then sprinkle with sugar.
Bake pie for 45-55 minutes or until crust is golden brown. Remove from oven and allow to cool and to thicken before slicing. Serve with fresh whip cream.
You can also use 3 1/3 cups frozen mixed berries.
All images and text ©

Enj0y!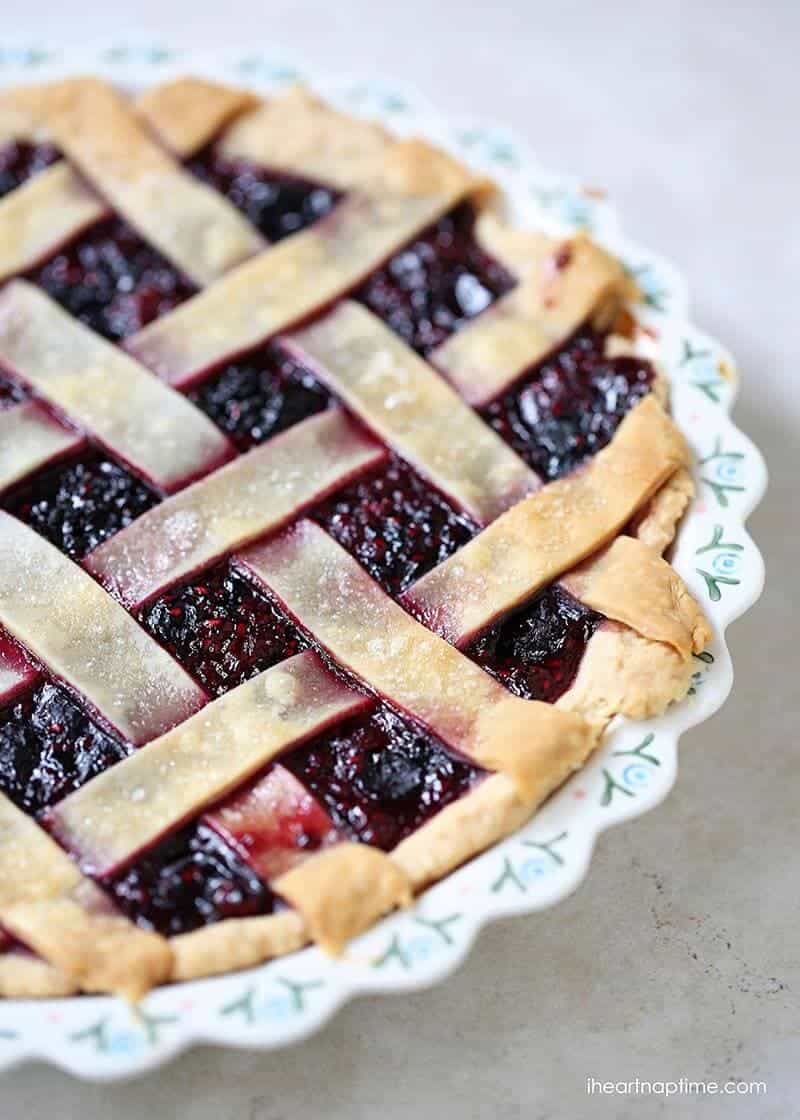 Top with homemade whipped cream for the ultimate razzleberry pie! Mmm…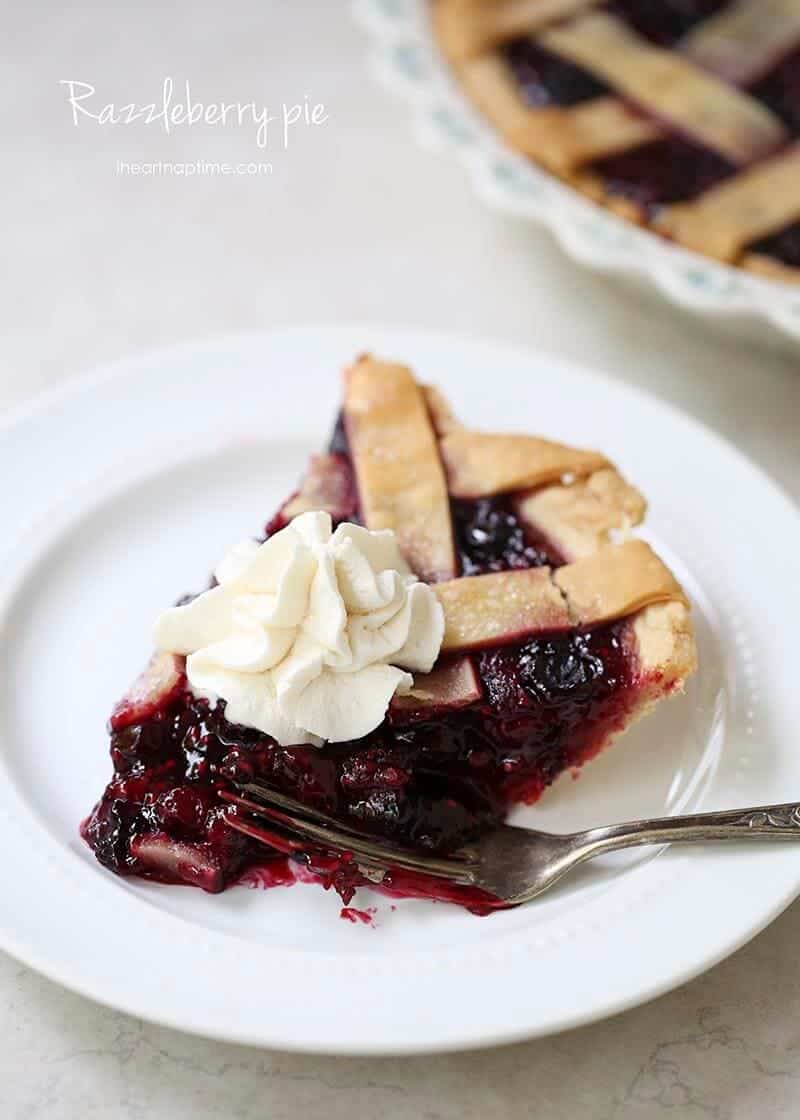 Enjoy!