Thanks for stopping by! To get the newest recipes subscribe or join us on facebook.
I found the cutest Chinese take out boxes at Michaels a few weeks ago and had to buy them! I knew they would make the perfect gift. All I did to make this fun gift was add a piece of parchment paper, rolo cookies, twine (ribbon works great too) and a thank you sticker. Super easy and cute gift!
These rolo cookies are SUPER simple to make and are my new favorite indulgence. Who wouldn't love a little caramel surprise in the middle of a gooey chocolate chip cookie?! To make these use your favorite chocolate chip cookie recipe ( my fave: best chocolate chip cookies) and then stick a mini rolo in the middle. I used mini cupcake pans for something different, but you could also make regular cookies with the dough covering the rolo.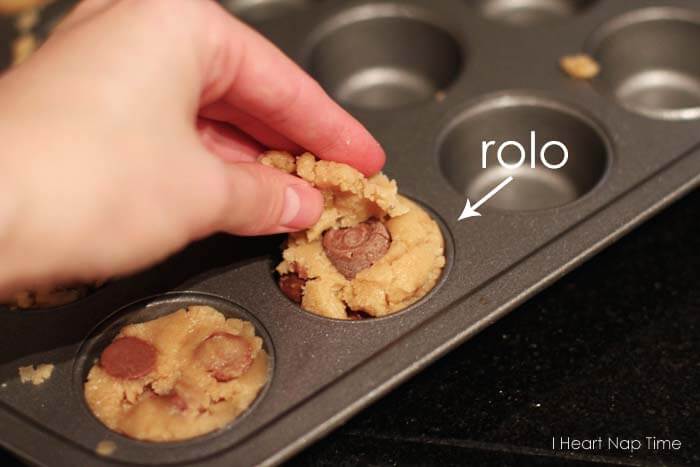 Bake at 350 for 10-12 minutes and they're done!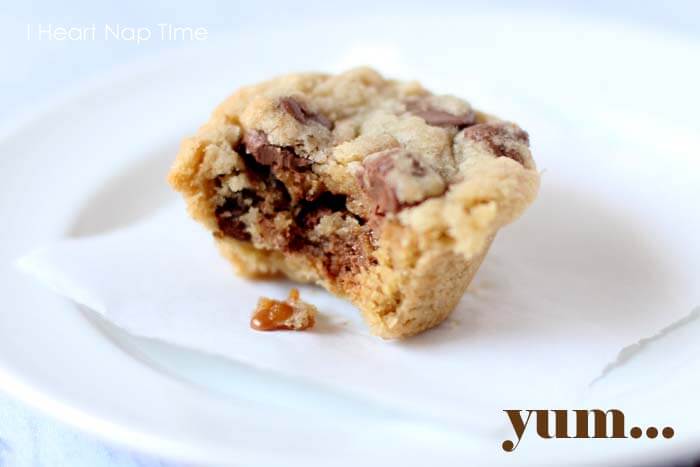 Now don't you just want to take a bite?! ;)
Thanks for reading. Hope you're having a great day!
Looking for more simple gift ideas? Check out: Handmade cards, Candy bar bouquet, wrapped caramel apples or mason jar with flowers.