Hey friends! How is everyone? Just warning the next few days may be slow around here. My husband has this week off, so we've been busy working on projects and having fun with our fam! I promise to catch up on e-mails and questions after the holiday. :)
I do have a fun little post for you today. The kids and I made 4th of July jello cookies this weeekend. These are a daily request at our house!
You can find the recipe HERE. I didn't push these ones down and they look more "round." If you'd like the flower look, flatten the cookies with a cup before baking. They are quite a hit with the kiddos!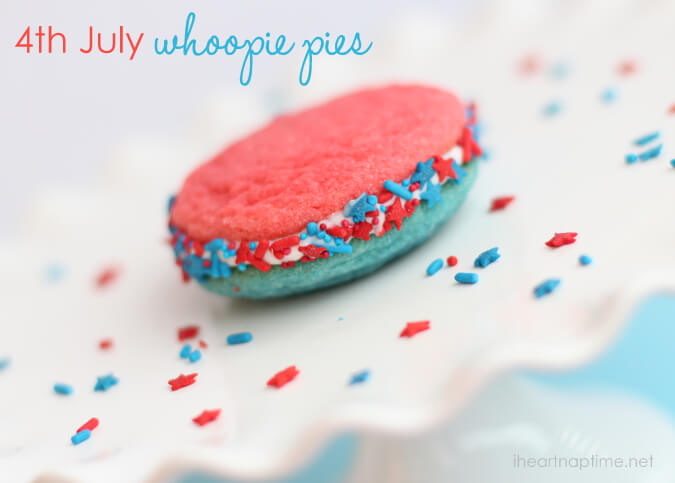 I also made whoopie pies by adding a little frosting in the middle with sprinkles. :) Mmm…
Hope everyone has a fabulous 4th!