Jump to Recipe⌄
Jello cookies & jello play dough!
Thanks for stopping by! To get the newest recipes subscribe or join us on facebook. Make sure to check out our recipe box too!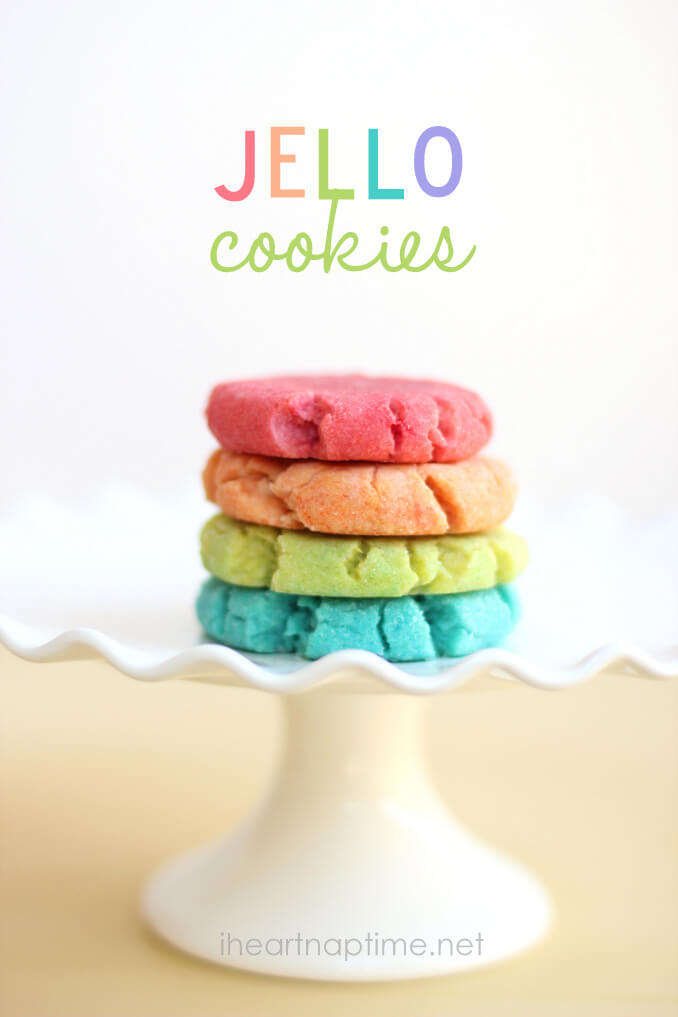 As the weather gets hotter in AZ we have to come up with more and more activities to do inside. My son  had SO much fun helping me with these jello cookies. It was one of our favorite activities together. He keeps begging to make the "jeylo playdough and cookies!"
Make jello cookies and jello playdough with this yummy recipe!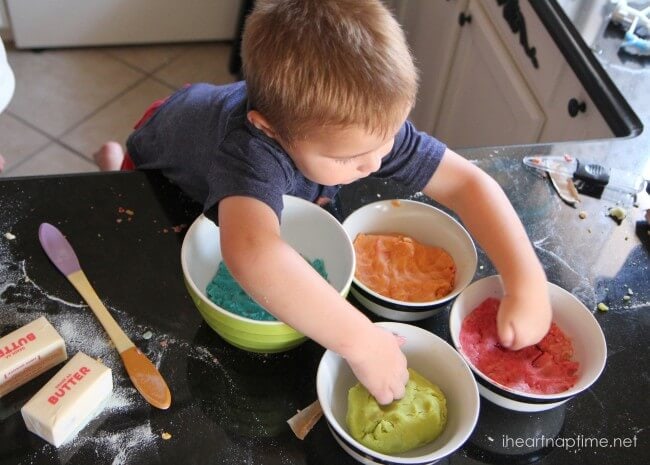 The nice thing about this recipe is you can turn it into homemade playdough. Wash the kids hands (and counter of course) and then let the kids imaginations go wild!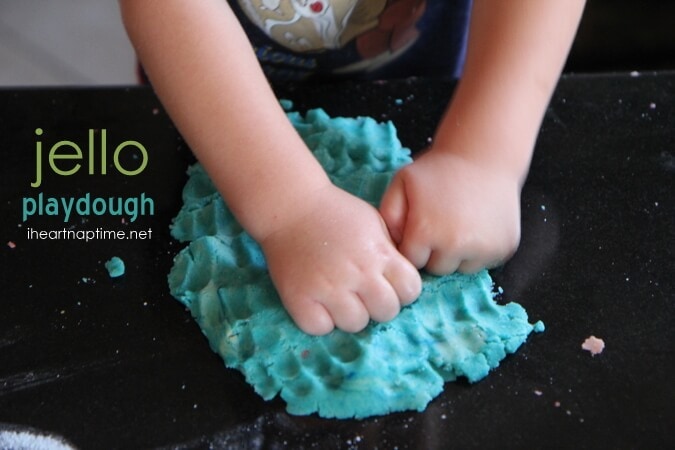 Carson had so much fun smashing the dough and building BIG towers with all the colors.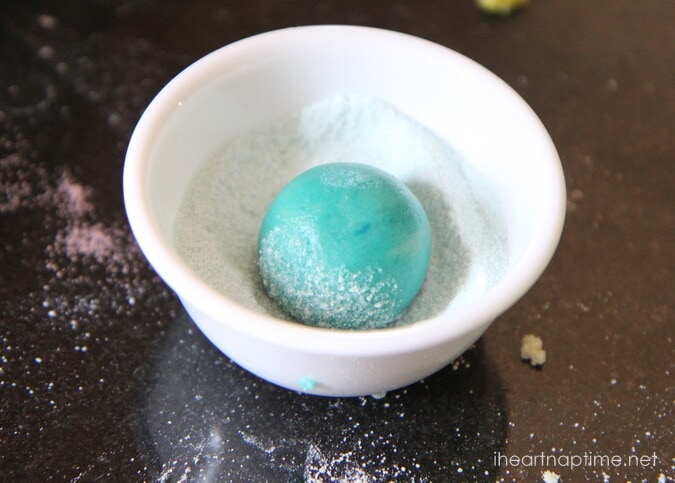 Once he was tired of playing with the dough we rolled them into balls and dipped them in the jello sugar.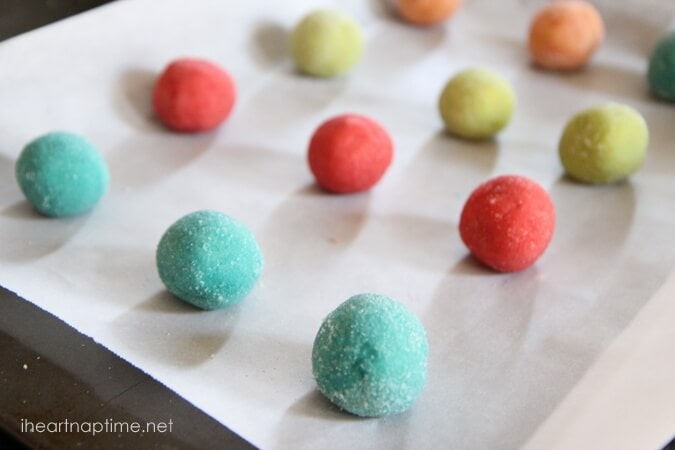 Don't these cookies scream SUMMER?! I love all the bright colors! It was fun to taste all the different flavors too!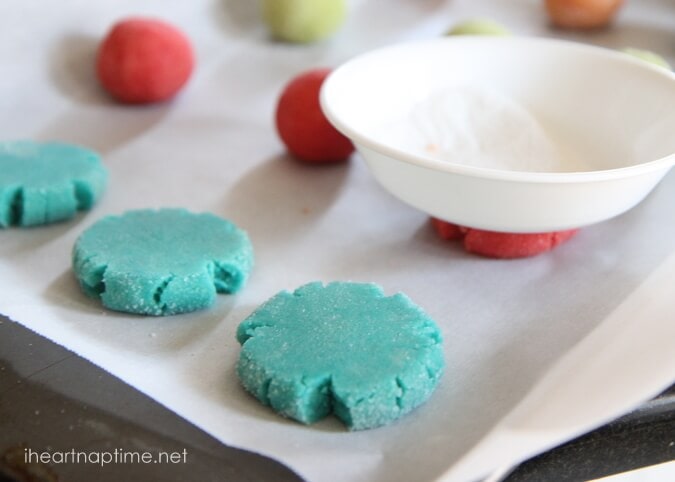 To get the flower look just smash them down with the bottom of a bowl. :)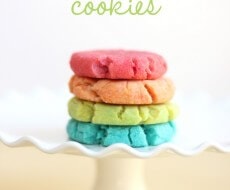 Jello cookies
Ingredients:
1 1/2 cups unsalted butter, softened

1 cup sugar

1 egg

1 teaspoon vanilla

3 1/4 cups all-purpose flour

1 teaspoon baking powder

1/2 teaspoon baking soda

1/4 teaspoon cream of tarter

4 (3 oz) packages of jello

Food coloring, optional
Directions:
Pre-heat oven to 350 degrees. In a large bowl, cream together butter and sugar with a mixer until light and fluffy. Blend in egg and vanilla.
In a separate bowl whisk together flour, baking powder, baking soda and cream of tarter. Gradually add flour mixture to the wet ingredients.

Divide the dough into four sections. Sprinkle two Tablespoons of jello onto each section and then knead the dough until combined. You can add a few drops of food coloring in, if you'd like the color to be more vibrant.

Roll dough into 1-inch balls. If desired, you may roll the balls into the extra jello powder for a sweeter cookie. Then place dough onto the baking sheet two inches apart. Flatten the dough with the bottom of the bowl to allow the cookies to cook evenly. Bake cookies for 8-10 minutes. Remove cookies from the pan and allow to cool on a wire rack.

All images and text ©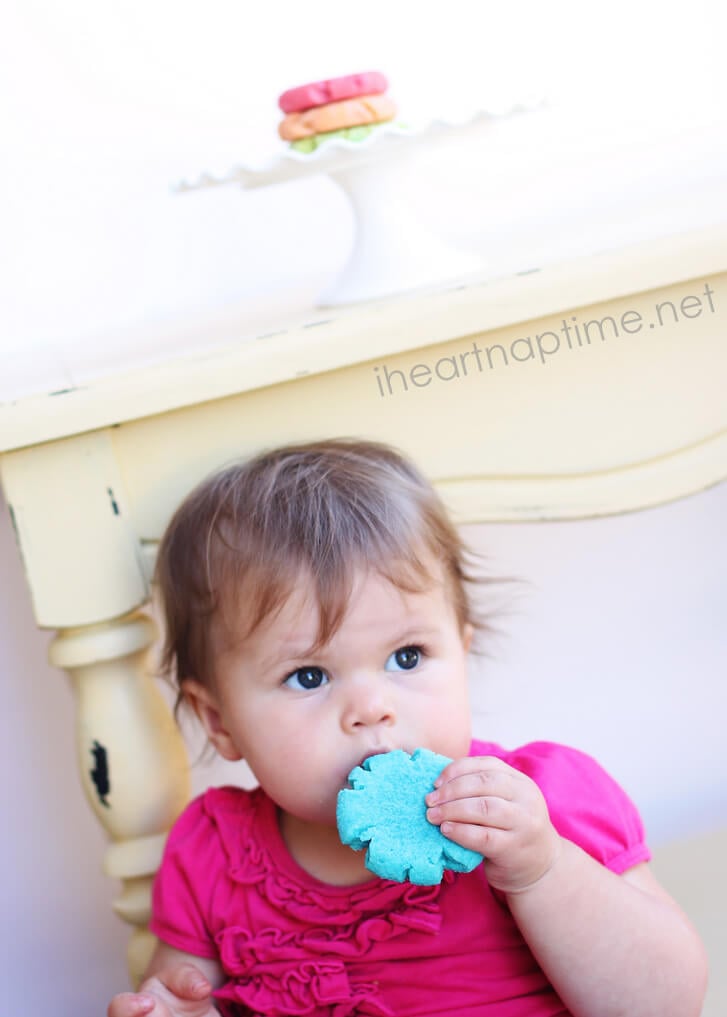 The kids sure enjoyed these jello cookies! I let them each have one for being such great helpers. ;)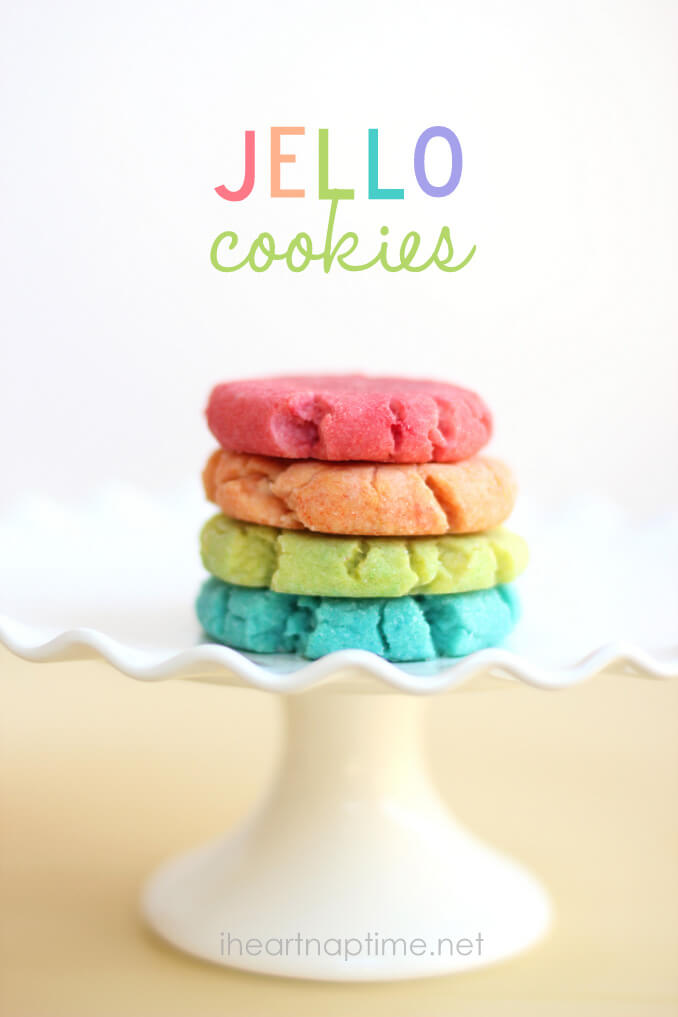 Thanks for reading. Come back soon!
Like this recipe? You'll love these: best chocolate chip cookies, raspberry cookies, white chocolate and butterscotch cookies and our recipe box full of many more.