A tried and true recipe that has been made hundreds of times! This super soft sugar cookie recipe works great with cookie cutters and bakes up nice and fluffy. Best served with buttercream frosting!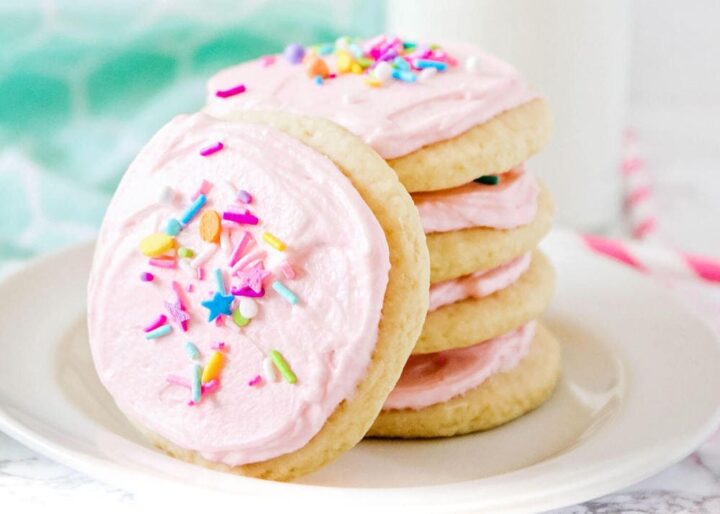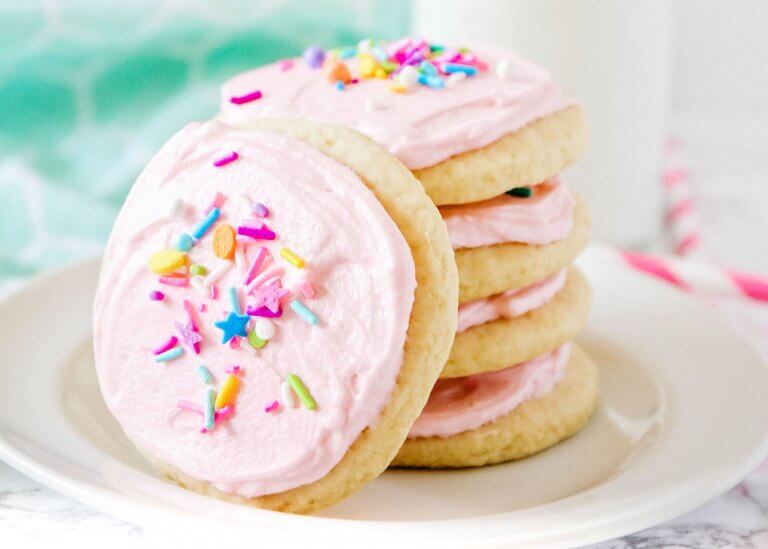 Best Sugar Cookie Recipe
These are the absolute best cookies! They are soft, fluffy and super moist. If you love sugar cookies, you'll also love these amazing sugar cookie bars, copycat swig cookies and sugar cookie truffles.
I'm excited to share this delicious sugar cookie recipe with you today! I've been using this recipe for several years, and these really are the best sugar cookies ever! They always come out super soft and fluffy…just the way they should be.
This recipe reminds me of the Lofthouse cookies my mom used to buy for me as a kid, but better! It's one of my tried and true cookie recipes that I always come back to and is a big family favorite. And seriously, is there anything better than soft sugar cookies topped with LOTS of frosting and sprinkles?! :)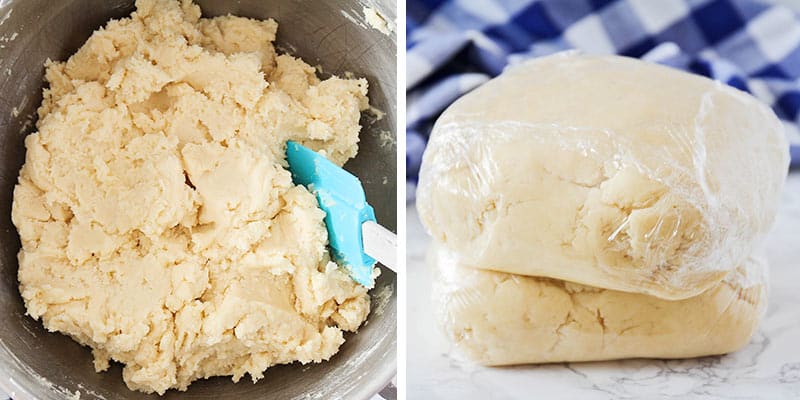 Secret Ingredients
I've tried numerous ingredient combinations for sugar cookies and I have to say, these are the best! The 2 secret ingredients in this recipe are the sour cream and butter. Sour cream helps to make them super soft and moist, while the butter makes the outside edges crispy. Make sure the butter is softened at room temperature before making the dough!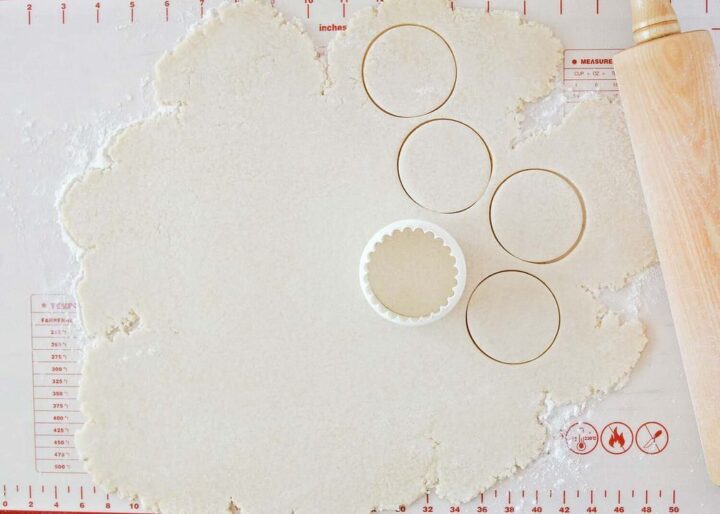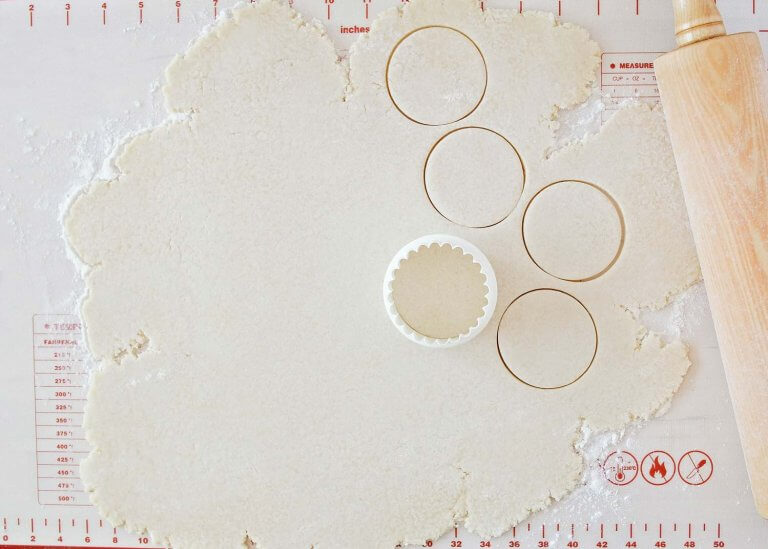 The Trick to Perfectly Shaped Sugar Cookies
If you have trouble evenly shaping your sugar cookies, definitely try out this baking tip! I learned this from one of my friends and my cookies are forever changed! :) Seriously I wish I would have learned this tip sooner. Now you'll always have perfect shaped cookies when baking!
Before rolling out your dough, separate into two sections and wrap dough in saran wrap dusted with powdered sugar.
Roll out your dough on a baking mat or between two pieces of parchment paper (so you don't have to peel up the shapes).
Dust cookie cutter with powdered sugar or flour and cut out shapes. Slowly remove the excess dough.
Carefully place mat on baking sheet, then bake.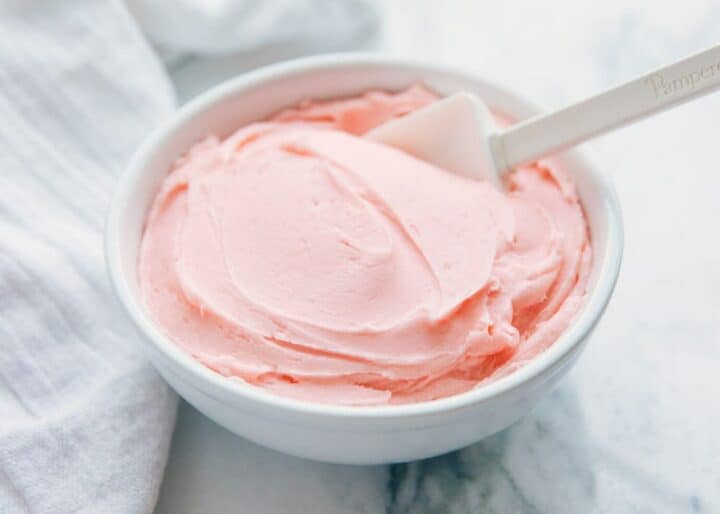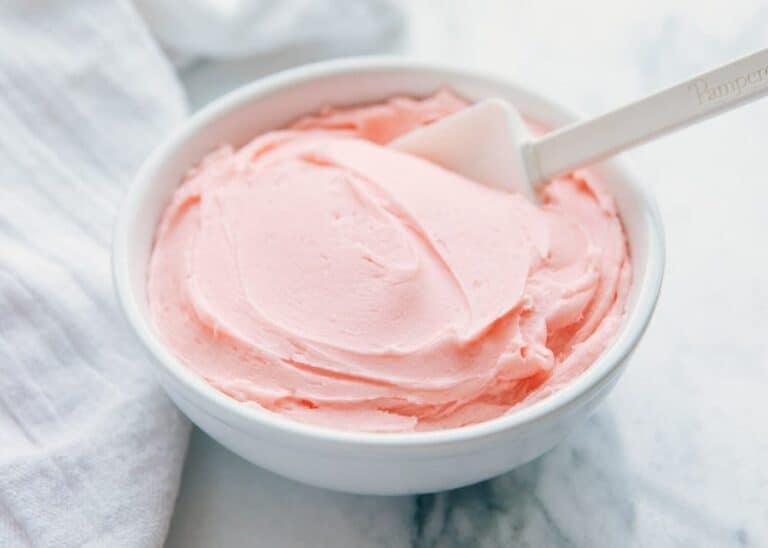 Baking Tips
Don't overmix. It's easy to get heavy handed when mixing the dough, but try your best not to! You want to mix the dough just until combined. Over mixing causes them to dry out, so they won't be as soft and fluffy.
Chill the dough. It's important to refrigerate the dough for at least 1 to 2 hours before cutting your shapes. It needs time to chill so that your cookies don't spread in the oven. You can even make the dough a day or two beforehand if you'd like.
Thickness. I like to roll my dough out about 1/4 inch thick. It gives the cookies the perfect width and makes them rise beautifully in the oven.
Half batch. This recipe makes a lot (about 2-3 dozen depending on the size), so you can easily cut it in half to make less. You can also make the full recipe and store half of the dough in the freezer for later (see freezing instructions below).
Cool before frosting. As tempting as it is, let them cool completely before frosting the tops. If they are still warm, the frosting can melt and change texture.
5 star review
"AMAZING. These are the best sugar cookies! So soft and delicious. They look and feel like those store bought cookies but the best part is they're from scratch therefore you get to control all the ingredients and of course they taste better, too!"

-Sharona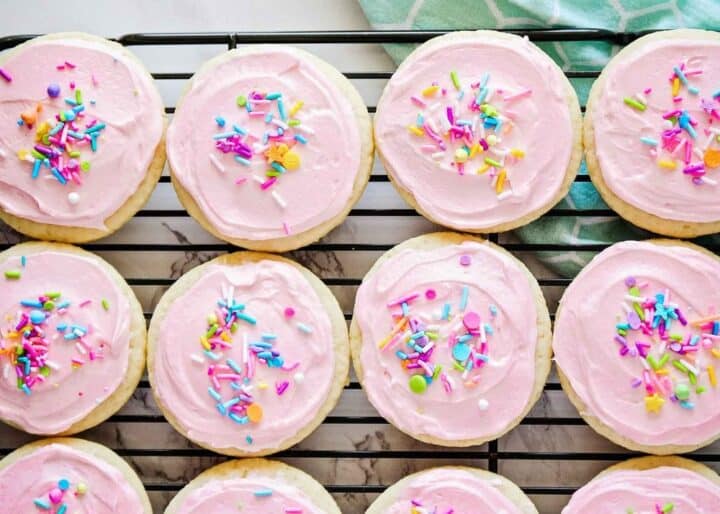 Frosting
I love to top my sugar cookies with lots of frosting and sprinkles! Buttercream frosting, cream cheese frosting and sugar cookie icing are my favorites, but honestly any type of frosting will taste delicious.
Buttercream frosting: This is my favorite frosting to use. The light and fluffy buttercream is the perfect compliment to the sweet sugar cookies.
Cream cheese frosting: If you like a tangier frosting, this is perfect to use. Keep in mind that you will need to refrigerate the cookies due to the addition of the cream cheese. You could also swap sour cream for cream cheese to make a tangy sour cream frosting.
Sugar cookie icing: I especially love using this icing when making Christmas sugar cookies. It's perfect for decorating, has a beautiful shine and is a bit easier than a royal icing with egg whites or meringue powder.
Decorations
Decorating these sugar cookies is half of the fun! Cut out the dough with your favorite shaped cookie cutters to celebrate the occasion. Then add food coloring to your frosting or some festive sprinkles on top. You can even mix sprinkles into the dough too. So many ways to make these soft sugar cookies your own!
Storing + Freezing
These cookies will keep for about 3 weeks, if stored in an airtight container at room temperature. You can also store them in the freezer too. Just wrap with plastic wrap and place in a zip top bag. They may be a little harder since they aren't fresh, but they will still taste delicious! Just be sure to freeze them the same day you bake them. :)
I also like to freeze half of the dough if I'm not baking for a large crowd. Just wrap the dough in plastic wrap and then stick in a freezer zip lock. The dough can be frozen for up to 6 months. If keeping the dough in the fridge, be sure to use within 2-3 days.
More Delicious Desserts: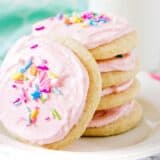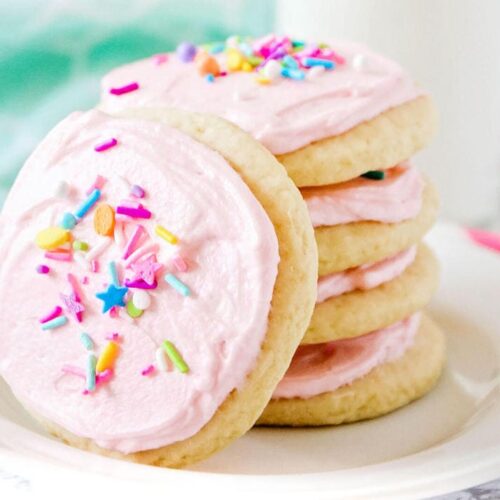 Sugar Cookies
A tried and true recipe that has been made hundreds of times! This super soft sugar cookie recipe works great with cookie cutters and bakes up nice and fluffy. Best served with buttercream frosting!
Instructions
For the cookies:
In a large bowl, mix together butter and sugar. Beat until creamy. Add in eggs, vanilla, lemon extract and sour cream and mix together until combined.

In a separate bowl, mix together flour, baking soda, baking powder and salt. Slowly add dry ingredients to the wet ingredients. Mix just until combined.

Split dough in two and place in saran wrap. Refrigerate dough for 1-2 hours.

Once dough has chilled, preheat oven to 350°F. Roll out dough on a baker's mat or parchment paper to about 1/4" thick. Add up to another 1/4 cup flour if dough is still sticky. Cut with floured cookie cutter.

Bake for 8-9 minutes, until edges are slightly golden. Then allow to cool on pan for 2 minutes and then transfer to a cooling rack.
For the Frosting:
For both the buttercream, combine all listed ingredients in a medium-sized bowl. Feel free to add in food coloring. Mix with an electric mixer until smooth.

Frost buttercream on cooled cookies and serve. :)
---
Calories:
304
kcal
|
Carbohydrates:
43
g
|
Protein:
3
g
|
Fat:
13
g
|
Saturated Fat:
8
g
|
Cholesterol:
45
mg
|
Sodium:
208
mg
|
Potassium:
62
mg
|
Sugar:
25
g
|
Vitamin A:
415
IU
|
Vitamin C:
0.1
mg
|
Calcium:
26
mg
|
Iron:
1.2
mg