Jump to Recipe⌄
Strawberry Burrata Salad with a Poppyseed Dressing
Strawberry, pistachio, and burrata salad with a poppyseed dressing …super fresh, flavorful and satisfying!
I'm super excited to share this new salad recipe with you today. It's perfect for summer, or anytime really. I recently discovered my love of burrata cheese after trying it in a salad at a local restaurant and have been putting it on everything ever since! It is so good. Why didn't anyone tell me about it sooner? I've definitely been seeing this cheese as a new trend for salads and it really is amazing. It tastes great in salads, on top of pizzas and toast.
I've partnered with Curate for this post and the Curate Irresistible Dark Chocolate (my favorite snack bars) inspired this recipe. The main ingredients in the bar that I wanted to incorporate in my recipe were the strawberries and pistachios. Such a delicious combination and the flavors blend so well. There really is so much flavor in this salad.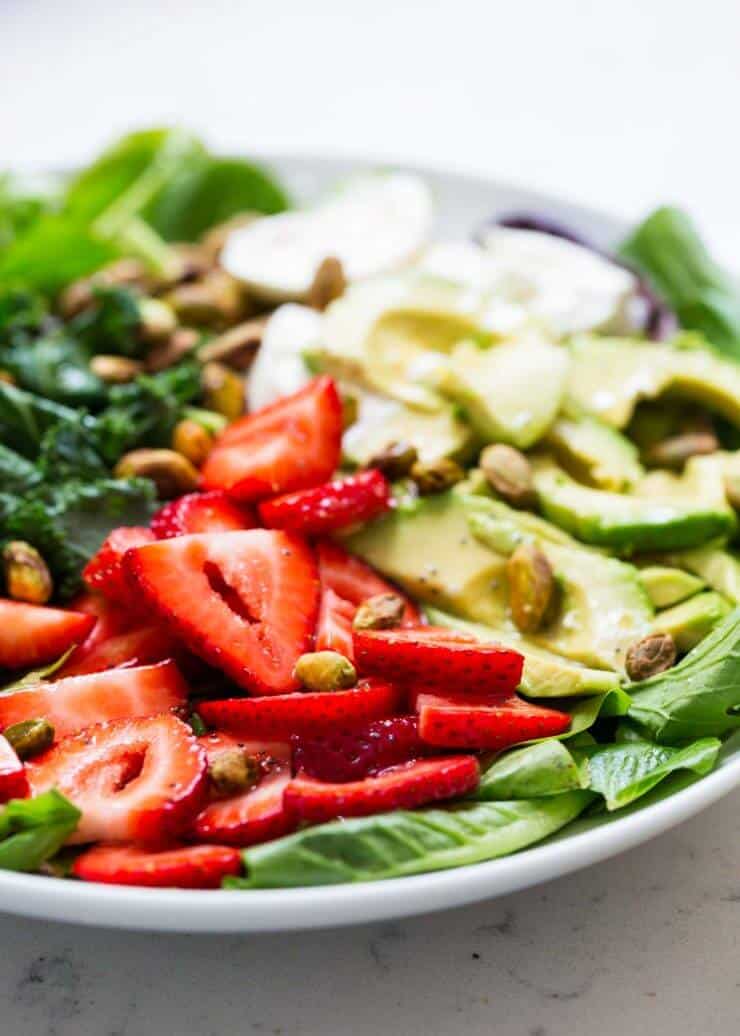 I introduced the Curate Snack Bars here and I've been obsessed with them ever since. The Irresistible Dark Chocolate includes: Dark chocolate, pistachios, and strawberries to make the perfect trio. The berries add a bright note to rich toasted oats, quinoa, and almond butter. They are available at retailers nationwide. Have you tried them yet?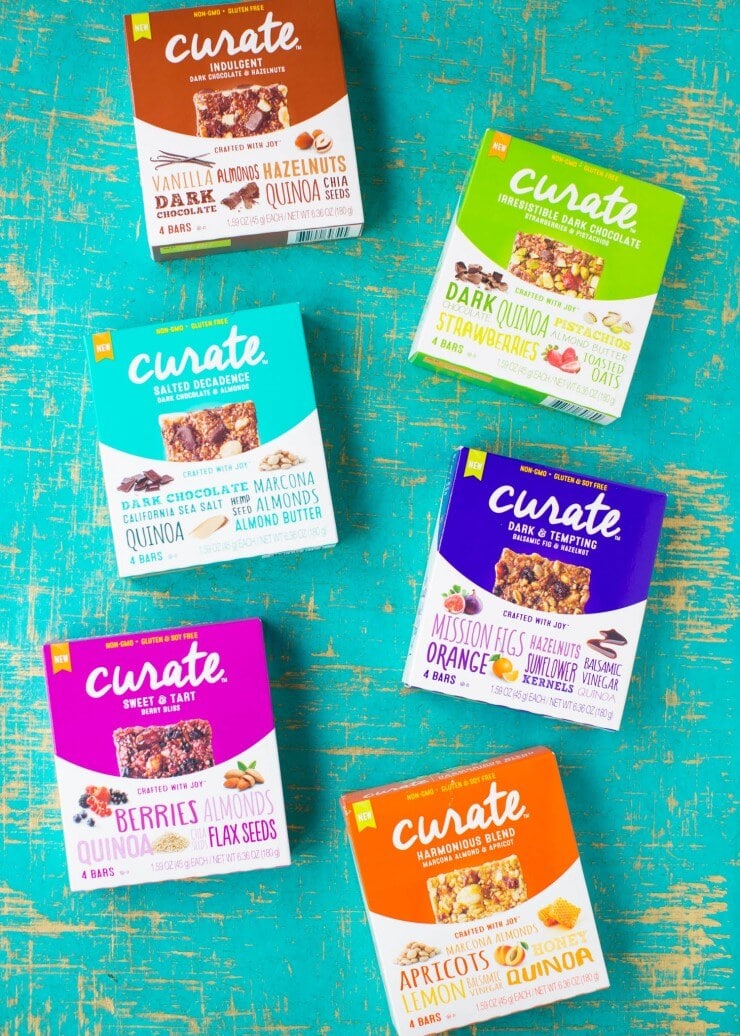 Okay, back to this delicious salad. I wanted to share this trick I recently discovered on the cooking channel for keeping your dressing smooth and creamy. All you need to do is place an ice cube in the salad dressing and whisk (or shake in a jar) for 30 seconds. Then remove the ice cube :)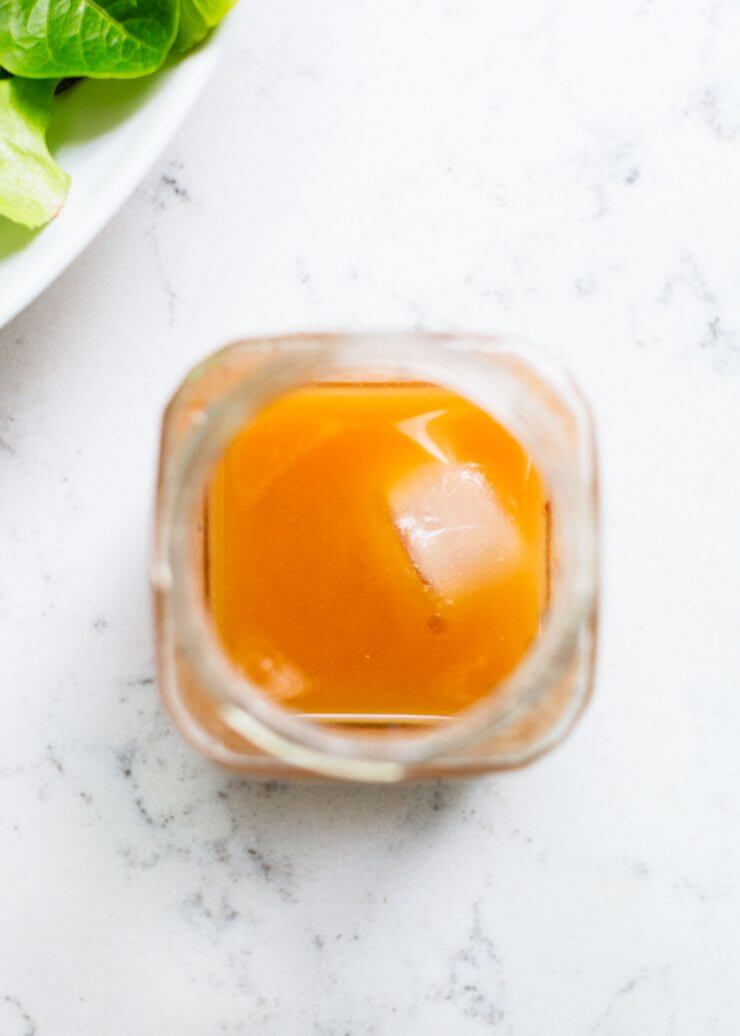 Strawberry Burrata Salad Ingredients
All you need for this burrata salad is a spring mix/and or kale, strawberries, avocados, pistachios and burrata cheese. Then layer it all in a large bowl, drizzle the poppyseed dressing over the top of the salad and toss it all together.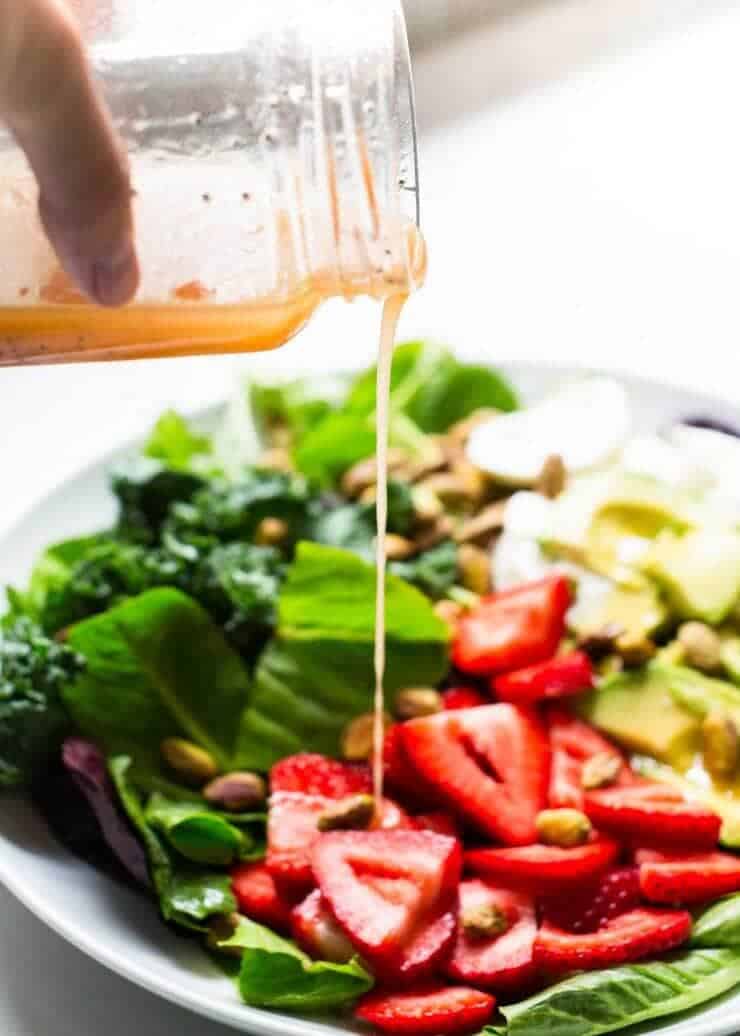 Thinking I need to make this salad again for lunch. SO so good and easy to make!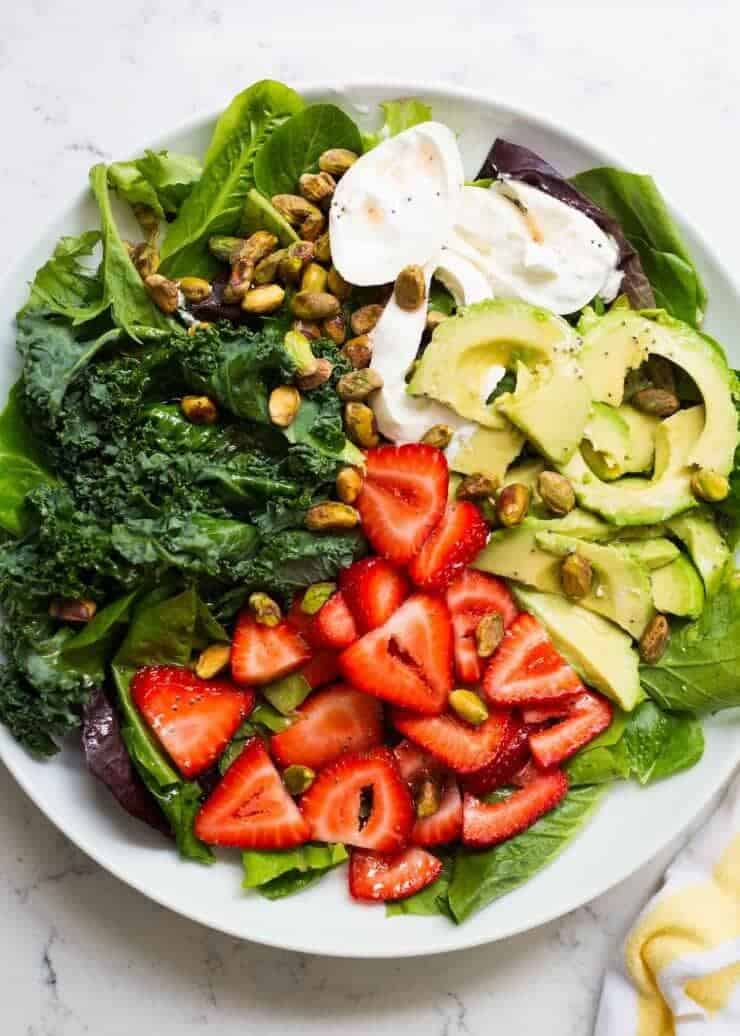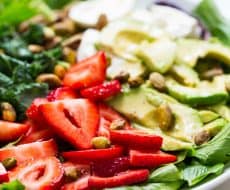 Strawberry Burrata Salad with a Poppyseed Dressing
Ingredients:
Salad ingredients:
8 cups Spring salad (could also use spinach or kale)
1 to 2 cups sliced strawberries
1 to 2 avocados, sliced
1/3 cup shelled pistachios
1 ball burrata cheese, sliced (could also substitute with mozzarella or feta)
Dressing:
1/4 cup extra-virgin olive oil
2 Tablespoons red wine vinegar
1/2 teaspoon poppyseeds
1 teaspoon granulated sugar
Shake of salt
Directions:
Place the spring salad in a large bowl. Layer the strawberries, avocados, pistachios and burrata cheese on top of the lettuce. You can use a pre-made poppyseed dressing, or place the dressing ingredients in a small jar and shake together. Add an ice cube and shake around for 30 seconds and then remove the ice cube. Drizzle the dressing over the salad and toss together.
All images and text ©

ENJOY! :)
This post was brought to you by Curate. All opinions are 100% my own. Find more information about their products on their website or connect with them @curatesnacks. #TasteCurate